NBA Trade Rumors That Are More Fiction Than Fact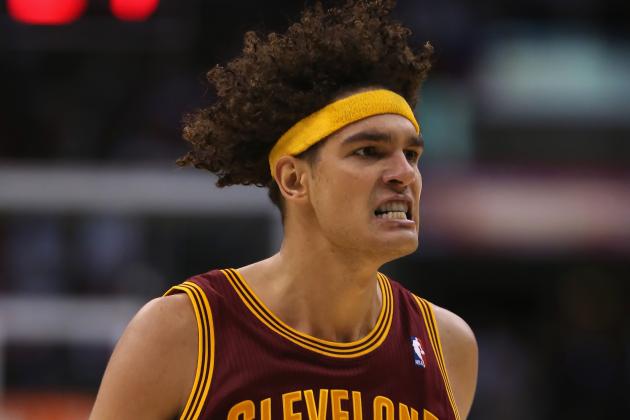 Jeff Gross/Getty Images

It's never to early for the fans and media to facilitate trade talk around the NBA.
The early-season glimpses at a team's construction (no matter how limited those glimpses may be) are enough for many amateur general managers to cook up trade scenarios. These rumors typically have some legs to them, but the depth of those legs varies dramatically.
Steve Kyler of hoopsworld.com has already identified 14 players who could be moved between now and the trade deadline. Whether poor fits or expiring contracts, each of the players on his list has at least one compelling argument for why he could be involved in a deal.
But the fact of the matter is that most of these players will finish the season with their current clubs. The potential depth of the 2013 free-agent class will make many potential trade partners wary of adding salary that could impact their financial flexibility heading in to the summer.
All stats used in this article are accurate as of 11/19/2012.
Begin Slideshow

»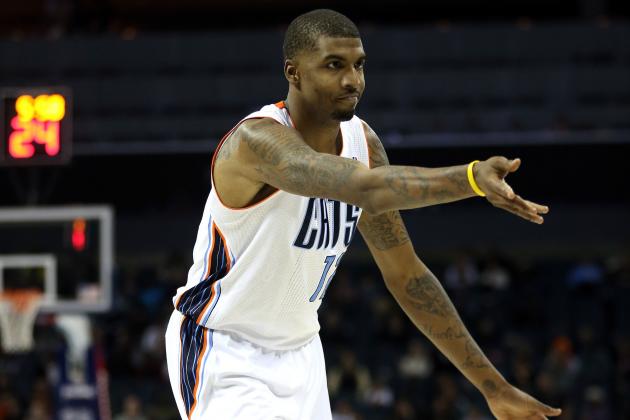 Streeter Lecka/Getty Images

Why his club would consider moving him
If it weren't for the nearly offensive contract that Rashard Lewis had, the amnesty provision of the latest collective bargaining agreement could have been called the Tyrus Thomas clause.
The five-year, $40 million contract the Bobcats gave Thomas in 2010 sounded bad at the time and has looked considerably worse since.
The team's surprising 5-4 start has been a testament to its depth, but it has nothing to do with Thomas. He's averaged just 6.6 points per game on a paltry 34.0 field-goal percentage.
Reasons to keep him
The reason behind keeping him is quite simple—the guy is untradeable.
With three years and $26 million remaining on his contract, Thomas is as undesirable as trade candidates come.
Any assets that the Bobcats could combine with Thomas in a potential deal are either players the Bobcats are not willing to part with or not enough for teams to stomach his inclusion.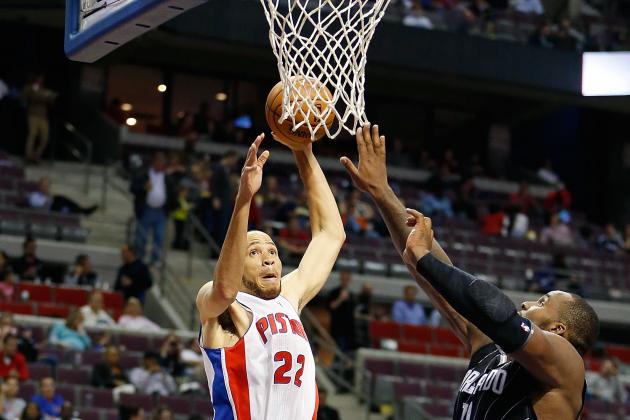 Gregory Shamus/Getty Images

Why his club would consider moving him
The 32-year-old is both expensive and occupying a needed spot in the team's rotation.
At 2-9, this Pistons club has nothing resembling playoff aspirations. They have a few nice, young pieces (Brandon Knight, Greg Monroe), but not nearly enough to compete in a deep Eastern Conference.
Moving Prince would allow the team an extended look at Kyle Singler, who could very well be their small forward of the future. Moreover, erasing Prince's remaining three-year, $21 million contract would give the team even more financial wiggle room for the upcoming free-agent crop.
Reasons to keep him
Like Thomas, Prince is far from being considered a coveted player on the trade market. Given his age and remaining salary, he's tough to move on his own or even with a trade sweetener or two.
But unlike Thomas, there are also some sound basketball reasons to keep Prince in the fold.
For starters, he's a good locker room presence for the team's young core. He's experienced the highs and lows of life in the NBA and could provide some guidance to these younger players.
Also, he's not exactly the waste of a roster spot that Thomas is. He's still a capable NBA starter (12.5 points, 45.1 field-goal percentage) who could help a winning team if Detroit strikes free-agent gold over the summer.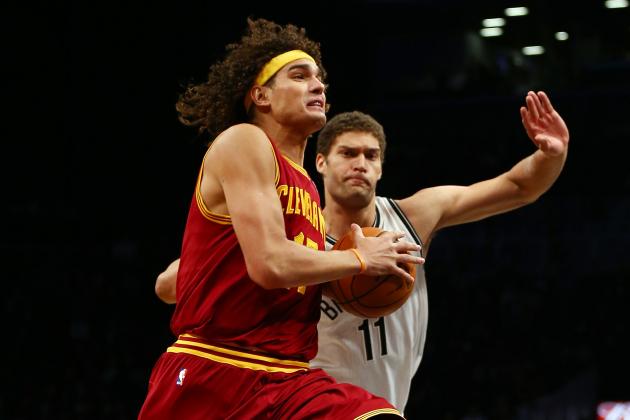 Elsa/Getty Images

Why his club would consider moving him
While Cleveland has done a nice job of assembling a talented, young backcourt, they've failed to find the same success in constructing their front line.
Varejao is a high-energy player, but teams don't want their go-to big man to be simply a hustler.
He's also an expensive hustler at that. He's owed $17.5 million over this season and next, and he carries a team option of $9.8 million for the 2014-15 season.
Cleveland's free-agency presence (already expected to be one of the league's strongest) would only grow with the additional cap space a Varejao deal could generate.
Reasons to keep him
For starters, he's enjoying a career year. His per game averages of 14.3 points and 13.1 rebounds are both career highs, along with his 76.0 free-throw percentage.
It may be tempting to sell high on him, but his inconsistent past could drive his trade value below where Cleveland would be comfortable making a move.
And while he may not be the Cavaliers solution to their frontcourt woes, he's not the source of them either. He's proven to be a capable NBA starter and could blossom if paired with an offensively gifted post presence.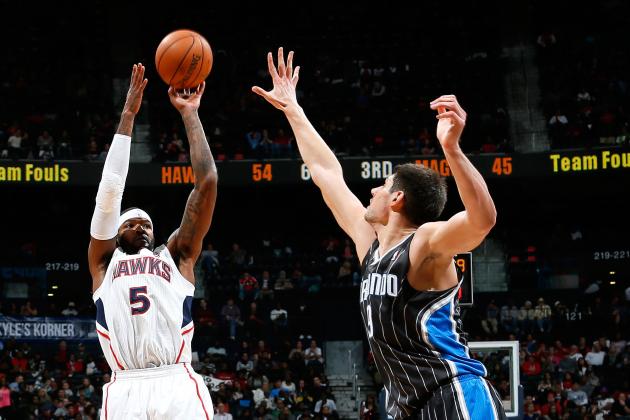 Kevin C. Cox/Getty Images

Why his club would consider moving him
The reasons for moving Smith aren't that much different than they have been since his first appearance on the trade block years ago.
He's an exciting, athletically gifted talent but not the most efficient player.
He has all of the necessary tools to consistently beat bigger, slower forwards off the dribble, but settles for outside jumpers far too often. His field goal percentage has taken the brunt of his poor shot selection, and this season's actually been worse than previous ones (40.5).
His expiring $13.2 million contract could prove irresistible for clubs either looking for an avenue to become free-agent players or for those looking for a low-risk investment to bolster their playoff chances.
Reasons to keep him
As difficult as some of Smith's shots are to stomach, the rest of his game is hard to complain about.
He's a great passer for his size (6'9", 225-lbs.) and an active rebounder. He's also one of the league's elite defenders and one of the rare players who can harass the opposition in terms of both steals and blocked shots.
He also appears to have bought in to Atlanta's long-term plan, and a motivated Smith could wreak havoc on the NBA.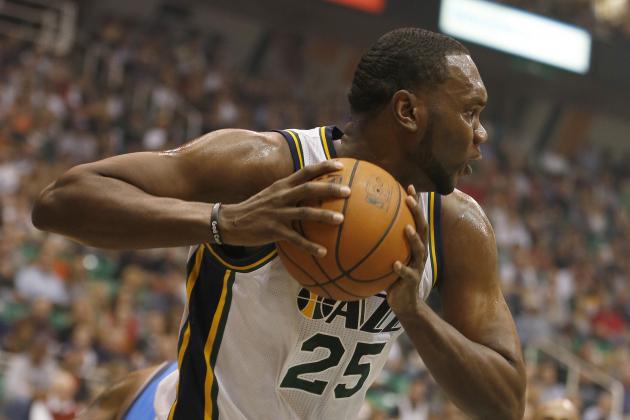 George Frey/Getty Images

Why his club would consider moving him
Since the Jazz traded for Derrick Favors and drafted Enes Kanter, Utah fans have been preparing for this season.
Both Jefferson and frontcourt mate Paul Millsap entered the final season of their deals. The presence of the team's younger bigs might indicate a desire to both cash in on the value of Jefferson and/or Millsap as well as speed up the development process of either Kanter or Favors (or both).
As one of the league's most gifted post scorers, Jefferson figures to have the better trade value on the open market. A trio of Millsap, Kanter and Favors seems capable of handling the frontcourt duties.
Reasons to keep him
His ability to manufacture points around the basket is something that the other Jazz bigs have failed to consistently display. Even as the league is trending toward smaller, more finesse lineups, there isn't a team in the league who wouldn't want an offensive presence like Jefferson occupying their post.
He's also a better glass-eater than Millsap and appears more capable of being a team's offensive focal point.
While Jefferson's expiring $15.0 million contract may appear movable given the potential free agents available next summer, the reality is that his asking price may be too steep for a team simply looking for financial relief.
Anyone willing to give up the necessary pieces to acquire Jefferson would likely be doing so with his inclusion in their future plans.