Looking At Three Wrestling Superstars When They Were Just Starting Out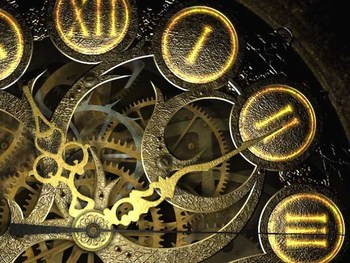 These three top stars have been headlining our thoughts as of late and it just felt right to remind people of were they began. Some started off ahead of others, some had setbacks, and some started off irrelevant!
This slide show is a representation of three WWE superstars who prospered from humble beginnings.
Randy Orton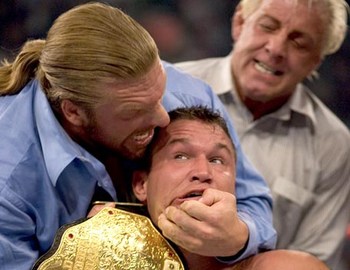 The Legend Killer and now head of the Legacy first started to gain attention on Evolution, Triple H's stable, that also included Ric Flair and Batista. Once Orton beat Chris Benoit, he was ganged up on and betrayed by his former friends.
Randy Orton then turned face and survived a tenure on Smackdown. His abilities are great and he has the charisma to be greater than some of the other superstars we read about all the time.
Randy was never perfect, though; I can recall one time period where all he was doing was botching the RKO, basically taking himself out. It goes to show that not even perfection is perfect sometimes.
Jeff Hardy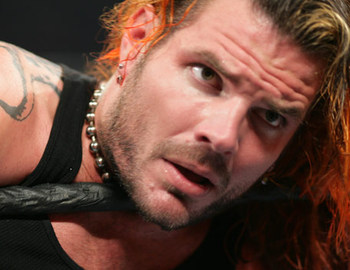 Jeff Hardy is the Charismatic Enigma, one of the greatest examples of a fan favorite in recent memory.
Hardy has had great highs and lows; initially being taken off the WWE roster for "item" abuse and landing on TNA, he eventually he returned to the WWE and has been blowing our minds since.
After countless climbs and falls, Jeff won the WWE title at the past Armageddon and made almost everyone's dream come true.
Not many can say that they even remember when the Hardy Boyz actually became a part of the roster.
It was when they first started off as jobbers for some of the greats like Razor Ramon that they were considered some of the best jobbers in the locker room, too.
John Cena
John Cena started off in the OVW before he made his entrance to the WWE by taking on Kurt Angle.
Many people knew he was a heel but what turned out was that everyone loved the Eminem wana-be gimmick. Pissing on graves, slaping Stephanie McMahon's butt!
This guy had great moments early on in his career. Now He's one of the best superstars, but is one of the most hated and loved by the fans.
One could remember the days when he feuded with Brock Lesnar, injured his knee and made the F-U his finisher. One of my favorite early moments was when Cena F-U'd the Bigshow at WM XX for the US title.
The other moment was when he beat the Undertaker during the tournament for the US title with some help from the FBI (Full Blooded Italians).
Recapping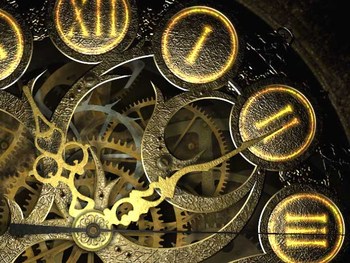 In reality, everyone starts somewhere...It just matters what happens and where they end up.
I've turned back the clocks on my memory and reminded most people of some great moments that made either a "skid-mark" on someone's history, or made them shine.
The fact is, no one should ever forget their first steps!
Keep Reading