NFL Teams on Upset Alert for Week 12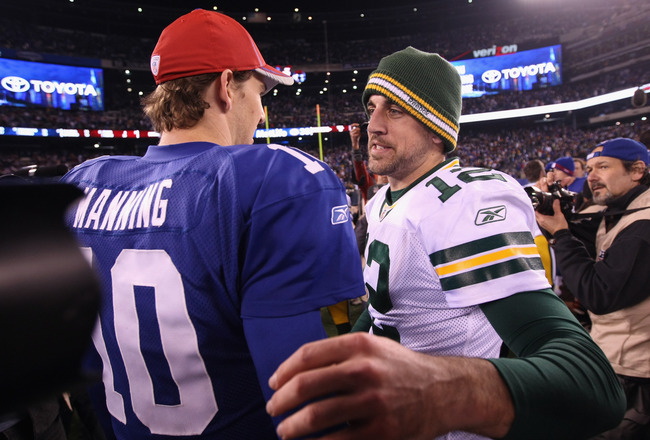 Al Bello/Getty Images
The bye weeks are over and Week 12 is handing us a full slate of NFL games ripe for the upset.
Last week's Upset Alert wasn't as money as it was in Week 10, but Cleveland took Dallas to overtime while the Packers needed to play down to the wire to knock off the Lions in Motown. The Chargers tried to mount a late-game comeback to make me look good, but they fell by seven to the Broncos.
Remember the guidelines for Upset Alert: "Underdogs" are determined by Vegas odds; putting a team on Upset Alert is not picking them to lose (it's just putting them on notice); potential Upset Alert teams are based on matchups, trends and team-specific scenarios.
So which teams should be worried in Week 12?
Tennessee Titans (vs. Jacksonville Jaguars)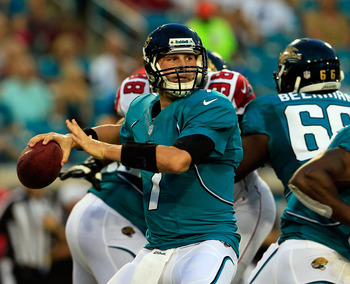 Sam Greenwood/Getty Images
Honestly, this Jaguars team has a serious chance to be somewhat legitimate. At least, that is, they should be competing with teams without immediately wilting when opponents score more than 17 points.
With Chad Henne under center, the Jaguars looked like a team with some decent scoring punch and Justin Blackmon didn't look like the lazy, nonathletic draft bust he'd looked like in recent weeks.
Henne is both steadier and more dynamic of a passer than Blaine Gabbert. He doesn't have the raw physical tools, but he is a much better quarterback.
If the Jaguars could score against the Texans, the Titans should be a much easier task. With a full week to prepare and a full week with a bigger snap-load in practice, Henne should be able to take down the Titans.
The biggest question mark here is the Jaguars defense. Can they stop Chris Johnson, or will CJ2K run all over their 29th-ranked rush defense? If he does, Henne and the offense won't have much of a chance.
Arizona Cardinals (vs. St. Louis Rams)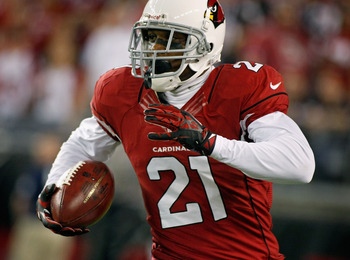 Ralph Freso/Getty Images
If NFL bettors have only watched Week 11 of the football season, this would be a massive upset. Instead, it's important to remember that the Cardinals haven't been quite as defensively dominant as they were against the Falcons and that their offensive line has been atrocious.
On the opposite side of the spectrum, let's take a moment and reminisce about the Rams team that was able to play the San Francisco 49ers to a tie with a devastating pass rush and great man coverage on the outside.
Sure the Cardinals could win this one pretty easily. More likely, however, is that their offensive-line woes continue against a defensive line that has applied a pretty fantastic pass rush all season long. With any sort of pressure, the Cardinals will falter and the Rams could pull the upset running away.
Dallas Cowboys (vs. Washington Redskins)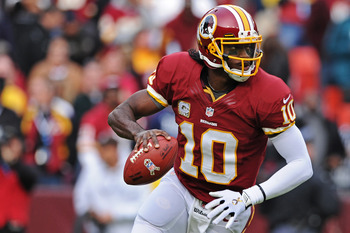 Patrick Smith/Getty Images
Tony Romo is about as money as possible on Thanksgiving and usually gives Cowboys fans lots to be thankful for. That said, this year has a different vibe in Jerry World, and the 'Boys were struggling to find any positives before back-to-back games against Philadelphia and Cleveland.
The Redskins are building, have a suspect pass defense, and Robert Griffin III doesn't have a lot of weapons around him, but they are dangerous.
As of right now, the big matchup that should dominate this game is the Cowboys passing attack against the Redskins D. However, if RGIII is able to flip the script and put the Cowboys down early, they may not recover.
Even more importantly, if Alfred Morris is able to get rolling, Romo's squad may not have the opportunities they need to pour it on.
New York Giants (vs. Green Bay Packers)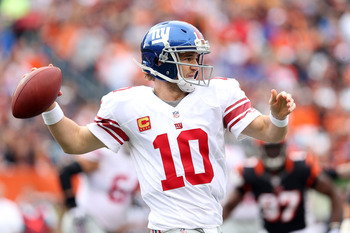 Andy Lyons/Getty Images
The Giants are slightly favored because this game is at home, but any look at how the two teams are trending makes that seem humorous.
The Giants have only won one game in November the last two years. In the last four years, the Giants are 4-10. That mark belies a team mentality that believes games in the heart of the season don't matter. Institutionally, this is a team that is about the final stretch and the playoff race—obviously, that mindset has worked out for them.
Meanwhile, the Packers have won five straight (including three on the road) and started that run with a unsuspected thrashing of the Houston Texans. While the Packers looked weak on their slow start to the 2012 season, they're winning now and (Mason Crosby's woes aside) have looked like one of the most complete teams in football.
On paper, this game is a coin flip, which would give the Giants the edge at home. However, the Giants will need to be at their best to beat the Packers, and we haven't seen much of the Giants' best for the past month.
The Giants, like the other teams on this list, are officially on Upset Alert for Week 12.
Michael Schottey is the NFL National Lead Writer for Bleacher Report and a member of the Pro Football Writers of America. Find more of his stuff alongside other great writers at "The Go Route."
Keep Reading