WWE Tag Team Division: Removing the Padding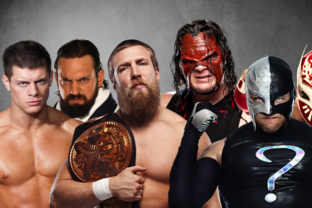 The WWE has been doing a great job lately of working on its tag team division, and a big part of that has been the recent addition of teams such as Rhode Scholars, SinSterio, and the current Tag Team Champions, Hell No. The inclusion of names like Daniel Bryan, Rey Mysterio, and Cody Rhodes along with the added emphasis on the importance of the tag team titles has gotten people invested in the division and the cast of characters that make it up.
With that said, the WWE has to realize that while it may be fine for a guy like Kane or Mysterio (older guys who can help younger, newer guys get started in the WWE) a tag team is not the limit for a Rhodes, a Bryan, a Sandow, or maybe even a Sin Cara. They have more to offer the audience than is allowed with a tag team partner.
Rhode Scholars, SinSterio, and HellNo are pretty much padding, to get people invested in the WWE—a facade almost. Not to say that the real tag team division is not awesome, but the clear fact is these three teams aren't going to be around forever, and I think that it will be a great time when that comes.
WWE has plenty of guys that can fill a tag team division, and removing the padding will allow those guys to really shine. In order to get ready for that time, let's take a look at the REAL WWE Tag Team Division.
Begin Slideshow

»
Justin Gabriel is my favorite high-flyer in the WWE today, and is one of the most entertaining stars on the roster between the ropes. His tag team partner is the most technically sound grappler in the company. Together, this tandem will be exciting the tag team division in a way we haven't seen since Matt and Jeff Hardy were jumping off any and everything.
Gabriel has proven to be one of the most athletic guys between the ropes, and has shown flashes of brilliance as a singles star on a few occasions and one day will likely be able to make it in the midcard on his own.
Tyson Kidd, perhaps the most skilled wrestler on the roster not in the main-event and in my opinion the best wrestler in the company period. His innovative style of combining high-flying moves and technical prowess has excited the crowds every time he's been on-screen. From his Springboard Elbow Drop to his patented Dungeon Lock, Tyson Kidd will be a champion no doubt.
Tyson and Gabriel have been getting more time screen time lately, and the two even survived an Elimination Tag Team Match at Survivor Series last night with Gabriel and Kidd doing the majority of the legwork for their team. Something tells me 2013 may be the year these guys make an impact. I'm not saying they'll walk away with the bronze, but I wouldn't be surprised.
Coming together to help end their losing streak, the international sensation known as 3MB has been putting on quite a show as of late. Rocking the faces of Zack Ryder, Brodus Clay, and Santino Marella, these three rockers have been on a tear as of late and I don't see that coming to an end any time soon.
Heath Slater, looks to be the de-facto leader of the group and "The Fun One" Jinder Mahal has had his back in tag team action the past few weeks since the group has formed, with Drew McIntyre on backup for the group while he recovers from an injury (and perhaps personal issues with his family.)
Since forming, 3MB have proven to be a beast of a different kind, using their numbers to leave opponents discombobulated and vulnerable. This will prove difficult for other teams in the division to handle, but I think watching them try will be entertaining television and likewise all three members of 3MB can get it done in the ring, so simply stopping outside shenanigans isn't going to be enough to put away "The Chosen One," "The Fun One," and "The Rockstar without Instruments."
The inevitability of Drew's injury healing and his head clearing also presents another danger, as the group is more than likely able to utilize the Freebird Rule to help keep opponents off balance when getting ready to face. This will be a group to watch as the years go by, and on a related note, I hear rumors that 3MB have been thinking about considering maybe talking to some people about the idea of a concert of some type going on some place some time.
For the longest time, Jimmy and Jey were the only tag team in the Divison--and still couldn't get their hands on those bronze belts. Sadly, it's been a couple of years and with the inclusion of so many talented teams in the Division, I don't see very much on the horizon for the Samoan twins.
Of course, I could be wrong. Don't get me wrong here, I'm a fan of Jimmy and Jey. I'm a fan of the dance, the ring gear, the style, all of it. Underrated talkers, too. I think Jimmy and Jey should have been champions by now, and it surprises me that they haven't because there's a lot of upside to having Jimmy and Jey featured more on television.
The Usos have an exciting blend of power and high-flying ability that lends itself well to a variety of entertaining match-ups. I'd love to see The Usos go head-to-head with International Airstrike. To see how they deal with two high-flyers would be entertaining. I also think seeing how the Bros. Uso handle HellNo would be fun, as I don't think I've ever seen an Uso take on Kane or Daniel Bryan.
The Usos have a lot of ability and time, and I think it's only a matter of WWE seeing that before they get pushed. The talent is their, but WWE (likely when it loses the training wheels of its World Champion (Level) tag teams) has to look and see.
Honestly, I'm excited for the new tag team division. That said, if there was one team I wasn't as excited about as the others, it would have to be Epico and Primo, with Rosa. If I had to pick out the weakest link in this division, surprisingly enough it would have to be the former WWE Tag Team Champions right here.
Don't get me wrong, I think Epico and Primo are a fun team to watch in the ring. That however, is the extent of my positives for this team, and the truth is, I think the WWE realizes that too. Whenever the Puerto Rican cousins come to the ring, all eyes go to Rosa. Even the commentary booth seems more infatuated with Rosa than they do Epico and Primo.
That said, there may be something for Epico and Primo in the future. Ricardo Rodriguez has been spotted handing Rosa notes during her managing sessions with Primo and Epico. This makes me think that one of two things is going to happen.
Either Rosa is going to ally with Alberto Del Rio and become his manager (as I assume she's credited for making Primo and Epico champions by her managing,) so as to give a new element to his character as well as open up for more material.
Or Primo, Epico, and Rosa will ally with Alberto Del Rio and Ricardo to form a new stable to help Del Rio towards his goals. I like this scenario better, as it allows Del Rio the chance to perhaps target the tag titles. I think some time in the midcard will do Alberto some good and Primo and Epico can help him stay relevant even with the demotion.
Overall, the future is up in the air for Epico and Primo, but I'm not worried about them vanishing for the most part.
Ryder and Santino, are something of an oddity in the tag team division. Overall, they make solid midcard stars on their own so at times this seems like nothing more than the treatment given to two guys WWE has nothing for (see The Dashing Ones.) At the same time, Ryder and Santino are a far cry from the likes of HellNo and Rhode Scholars as far as two singles guys being put together goes.
What WWE could be planning with these guys has me guessing, but I like that. I'm not a fan of Santino, but I like Ryder. Both can work, (though I think Santino is the better of the two in the ring,) and both have shown they can work a mic relatively well (though I think Ryder has the edge here.) This makes me think WWE could have some plans for these two, (maybe once they start jobbing to 3MB.)
While I think there exists main-event material in Ryder, I'm not so sure on Santino. I think he can be a good mid-to-upper midcard underdog (if he were just a bit more serious.) I see this team continuing for a couple of years, but not much longer than that.
As of now, I don't know what WWE sees in the future for Team CoBro. A tag team championship? Perhaps not. Maybe instead, they'll be the jobber face team used to get heels over. Looks like that's the role WWE has for them for now.
Darren Young and Titus O'Neil became one of the most entertaining parts of WWE programming when they were given Smackdown contracts by Big Johnny Ace. The duo caught on quick with their unrestrained antics and oozed charisma and seemed to be on the verge of becoming Tag Team Champions over then-champions, Kofi Kingston and R-Truth.
And they would have gotten away with them two, if it hadn't been for Team Hell No. Indeed, it's quite likely that the recent interest in the tag team division and subsequent creation of Team Hell No stalled much momentum for Titus and Young--the team actually had a match for the titles, that was taken away after a loss to Kane and Daniel Bryan.
That said, Titus and Darren still seem to have some of the higher-ups attention. Immediatly after being dropped from the tag team division, The Prime Time Players began to feud with Rey Mysterio and Sin Cara--arguably the second biggest tag team in the division, and it's been a pretty evenly matched feud so far with the teams trading wins in various competitions.
The Prime Time Players have all the potential in the world to be the top team in the Division. Expect them to be a heel focal point, once the alliances of Rhode Scholars leaves the division and expect numerous tag titles if the two stick to the straight and narrow.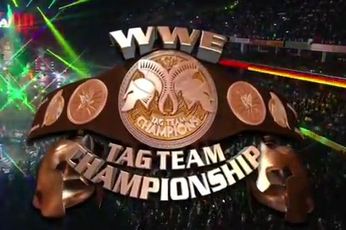 The WWE Tag Team Division is heating up like you wouldn't believe, and WWE has been smart with its stars and gaining interest in the division. Soon enough though, they'll have to take the training wheels off and let the tag team wrestlers sink or swim, without falling back on established vets and big names (for the most part.)
If I had to make some predictions, I would think The Prime Time Players and 3MB will be two top heel teams in the division. International Airstrike looks to be the top team to replace HellNo/SinSterio as the biggest faces in the division.
It's also likely we'll see even more stars make their way into the tag team division. Evan Bourne and Mason Ryan, perhaps? Maybe The Ascension will make their debut in the next year or so. I've thrown out the idea of turning Yoshi Tatsu heel and allying him with Tensai. Or perhaps another of my ideas, Varsity Crew (Jack Swagger and Alex Riley) will come to pass. There's always the idea that this new stable of NXT wrestlers (perhaps featuring Brad Maddox) will set their sights on the tag titles.
The sky is the limit for the WWE as long as they continue to show they care about tag team wrestling, and make the bronze belts really mean something. The Tag Team Division is very exciting right now, but I'm even more interested in how it'll look once the temporary teams disband and give the real tag teams a chance to shine.