NY Giants: What Position Should They Target with Their 2013 First-Round Pick?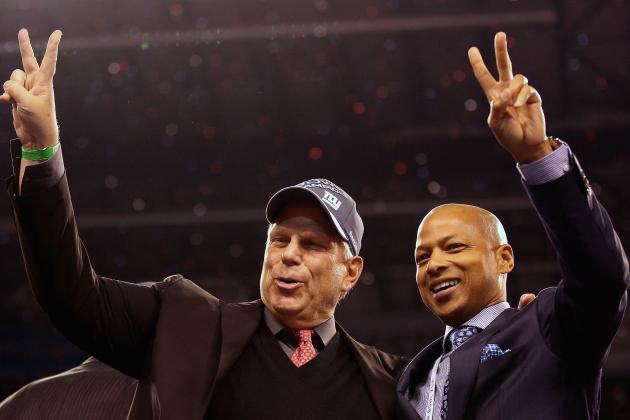 Ezra Shaw/Getty Images

In the perils of what seems to be their yearly November swoon, the defending Super Bowl Champions have some glaring weaknesses that will need to be addressed in the upcoming draft.
Regardless of what kind of run they make in the play-offs, come April 2013, when the Giants are "on the clock", GM Jerry Reese will have a difficult decision to make.
What position to address first?
The NY Giants' draft approach has always been take the best available player on the board, especially in the early rounds. Putting this theory aside, what position should the Giants address with their first pick?
Begin Slideshow

»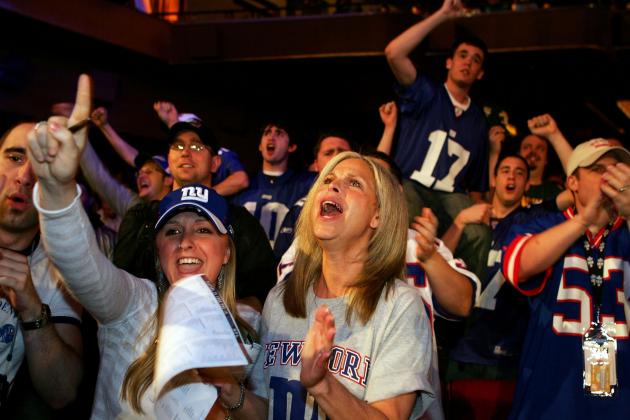 Chris McGrath/Getty Images

In order to make an accurate prediction on what position the Giants will address with their first pick next year, we need to identify their most glaring weaknesses, with the possible position to help repair those deficiencies.
1) Inability to shut down an opponent's top receiver (cornerback).
2) Inability to run the ball consistently (run blocking offensive lineman).
3) Inability to stop the run on a consistent basis (defensive tackle or linebacker).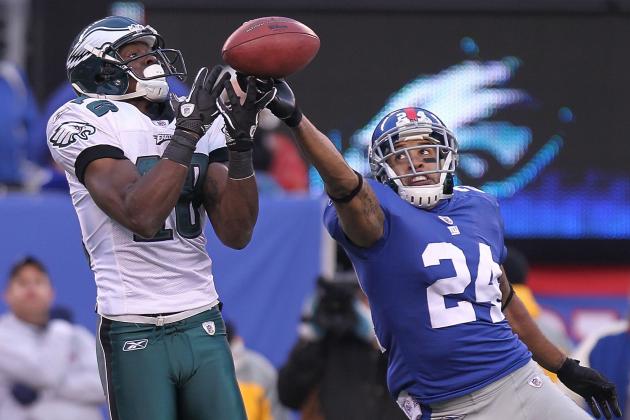 Nick Laham/Getty Images

Although this unit struggles at times, they have the potential to be solid with the players they already have. Here is why.
Their best cornerback, Terrell Thomas, out for the second consecutive year due to injury, is still high on the Giants' "corrective action" list for this position.
A healthy Thomas turns this whole unit around. Prince Amukamara (1st rounder 2 years ago) is still developing, as he is behind the learning curve due to missing most of last season due to injury.
Veteran Corey Webster has been solid for the most part and rookie Jayron Hosely is also improving. Behind them are veterans Michael Coe and Justin Tryon, who are capable back-ups.
With the Giants second in the league with 17 interceptions, the pass coverage lapses are not as noticeable. Addressing this position in the first round for the second time in three drafts is not necessary.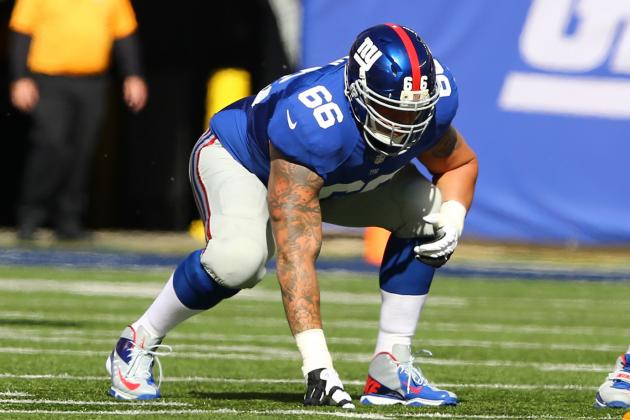 Al Bello/Getty Images

The running attack is marred with inconsistency. Even though they are 12th in the league in rushing, the game by game performance is "all or nothing", which skews this ranking.
There is enough talent at running back to gain yards on a regular basis, so the blame lies on the o-line.
This unit has been overhauled and built to pass protect, which it does well. But, if the running game cannot keep defenses honest, pick up first downs on short yardage and eat up the clock in crunch time, their chances of winning and going deep into the playoffs is greatly diminished.
There is seemingly a glaring need for an offensive lineman who is a run blocking specialist.
However, it takes time for offensive lines to gel. Based on their flashes of excellence, there is hope here that these horses can get the job done. So, an offensive lineman with run blocking skills is not worth a number one pick.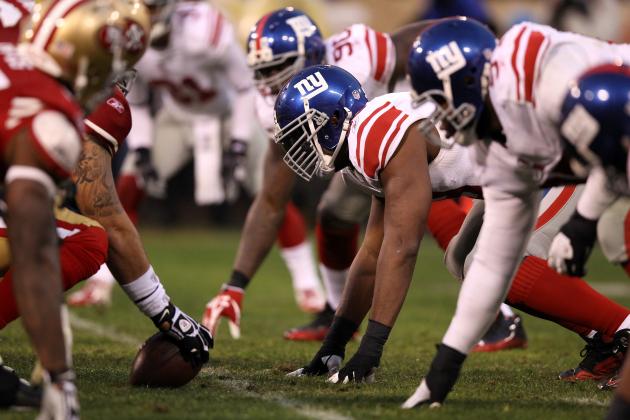 Ezra Shaw/Getty Images

Just like their ability to run the ball is inconsistent, so is their ability to stop it. After the loss to the Pittsburgh Steelers, head coach Tom Coughlin, called the defense "soft"; a blatant indication that this is a major concern.
And it should be with a ranking of 28th in the league at stopping the run.
The core of the problem is not the lack of talent or ability. It has been injuries.
Chris Canty started the year on the PUP and missed the first six games, so he is still playing his way into game shape. Rocky Bernard and Marin Austin have both been banged up.
The only healthy tackles have been starter Linval Joseph and back-up Markus Kuhn.
When healthy, this is a pretty solid group of defensive tackles. Expectations are that with the injury bug behind them, they will get better.
So, there is no need to use a first rounder at this position.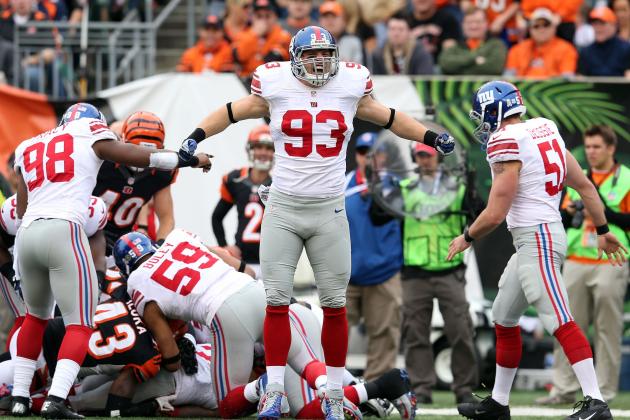 Andy Lyons/Getty Images

The New York Giants have a storied history of gifted, Pro Bowl linebackers. Players like Sam Huff, Brad Van Pelt, Harry Carson, Lawrence Taylor, Pepper Johnson, Jessie Armstead and Antonio Pierce have anchored their defense. For decades, linebackers were a New York Giants staple. Those days are long gone, as their pass rush has stolen the spotlight.
It seems as though the linebacker positions have become an afterthought, filled with serviceable players at best. This lack of focus has caught up to them, as the LB unit has become their most glaring weakness. The inability to tackle at the point of attack, where running games are squashed is destroying this defense.
No longer do their linebackers strike fear in the hearts of opposing offenses. Quite frankly, not one of their linebackers is considered a major threat. Middle linebacker Chase Blackburn is arguably their best run defender and tackler but, he is nowhere near the level they need. An athletic, run-stopping linebacker (preferably one who can play the middle slot), is the position the Giants should look for with their number one pick in 2013.