4 Boston Celtics Who Aren't Pulling Their Weight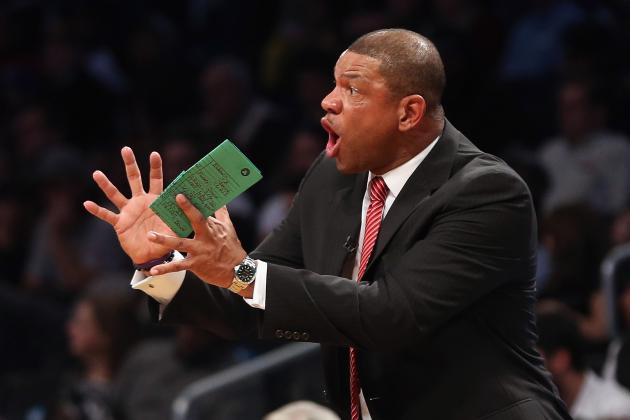 Bruce Bennett/Getty Images

Holding the eighth seed in the Eastern Conference with a record of 6-5 is hardly a cause for concern for most NBA franchises.
But with an NBA-best 17 titles, the Boston Celtics aren't exactly another NBA franchise.
The championship-or-bust brand of thinking that seems to follow the Celtics regardless of the makeup of their roster has fans a little more than weary about this average start. A seven-game Eastern Conference Finals loss to the eventual NBA champions (the Miami Heat) may have yet again set expectations a little out of reach for this current Celtics team.
As it would with any struggling professional sports team (no matter if those struggles are real or perceived), the finger-pointing blame game has begun in earnest. Statistics would pin the blame on a Celtics interior that has allowed the NBA's worst rebounding differential (minus-5.27) and is tied for the second-fewest blocks (3.27).
But that's not the only reason for Boston's early-season funk.
All stats used in this article are accurate as of 11/19/2012.
Begin Slideshow

»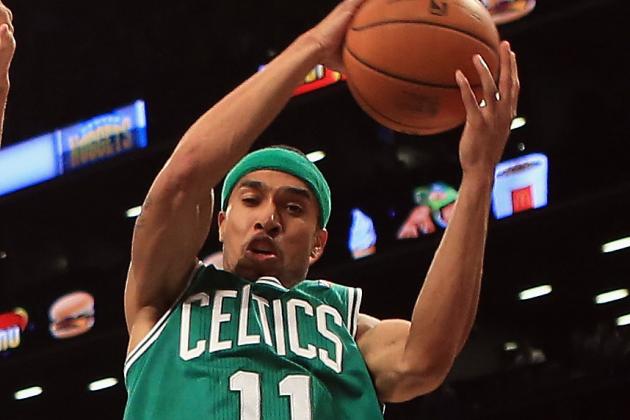 Bruce Bennett/Getty Images

Lee is one of the players who was added to help Boston overcome the offseason departure of Ray Allen, but he has yet to display the ability to fill the scoring void left by the NBA's all-time leader in three-point makes.
He's had to adjust to seeing the lowest usage rate of his NBA career (13.2). However, his 18.4 turnover percentage (nearly eight points higher than his previous career-worst) suggests he's trying to do too much when he does get touches.
His ability to stretch the floor with his three-point shot (career 38.2 percent) has been non-existent this season (22.2 percent). The lack of a three-point threat has allowed defenses to sag off of him and close off driving lanes. As a result, he's made just 16-of-55 field-goal attempts inside the paint (29.1 percent), which is a troubling figure given that nearly 40 percent of his made field goals last season came inside the paint.
Those disappearing driving lanes have also resulted in more than one fewer trip to the free-throw line (.54 compared to 1.78) than his career average. As an 83.4 percent career free-throw shooter, those are free points to be had if he could find his way to the line.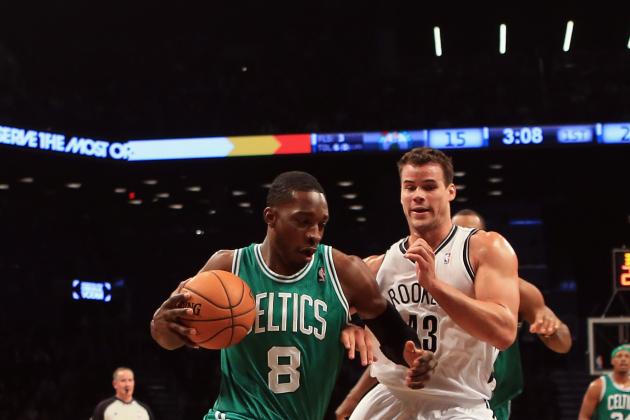 Bruce Bennett/Getty Images

Preseason heart surgery cost Green the entire 2011-12 season.
Through 11 games in 2012-13, he's showed every bit of the expected rust. His player efficiency rating (an overall measure of a player's production) has fallen to a career-worst 9.7, which is well below the league average of 15.0.
Coach Doc Rivers has eased Green back in to the mix, giving the forward a career-low 22.4 minutes per game. But Green's play has done nothing to instill confidence that he can handle an increased role on a Celtics team that is desperate for production from both the forward position and the reserve unit.
His lack of minutes hasn't affected his usage rate (20.4), which is over his career average (19.9) and is the second-highest total of his career. Clearly Boston has penciled Green in as the answer to its bench struggles.
His 5.0 rebounds per 36 minutes are also a career-low, but better efficiency in that area could be Green's clearest path to an increase in playing time given the team's struggles on the glass this season.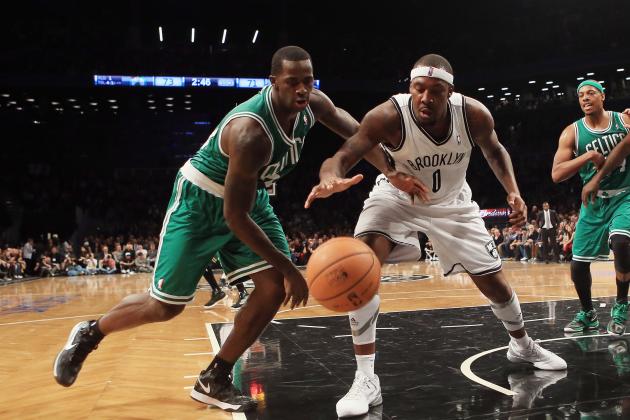 Bruce Bennett/Getty Images

Bass' ineffectiveness this season briefly cost him his starting job when Rivers shook up his lineup after his team dropped its first two games (at Miami and at home versus Milwaukee).
His 43.8 field-goal percentage marks a stark decrease from last season's 47.9 field-goal percentage, and an even bigger fall from his career 49.2 mark. His mid-range jumper, a staple throughout his career, has been the main culprit of his shooting woes. After converting 49 percent of his mid-range attempts last season, he's connected on just 41 percent this year.
But his biggest challenge has come on the glass. His 11.2 total rebound percentage is the worst of his career. Jared Sullinger's performance (14.4 rebound percentage) could unseat Bass yet again from the starting lineup.
Defense has never been his strong suit, so it's unlikely that he'll suddenly start collecting his paychecks on that end. A renewed focus on rebounding could also alleviate some of his offensive difficulties by creating put-back opportunities.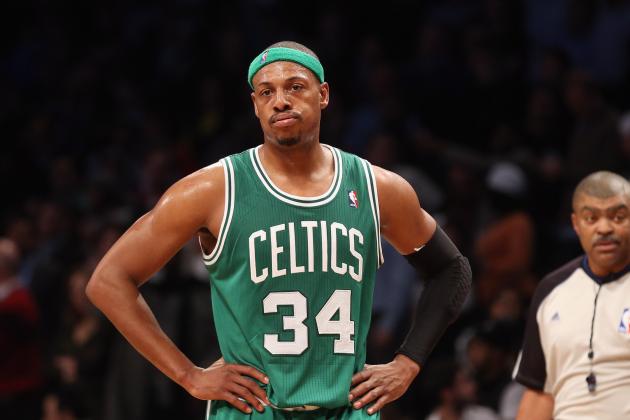 Bruce Bennett/Getty Images

Paul Pierce struggling? Blasphemy, right?
For Celtics fans, though, that's been perhaps the most unfortunate truth of the new season.
While he's leading the team in scoring (19.3 points per game), he's also taking more than three shots more per game than any other Celtic. His 40.9 field-goal percentage ranks dead last among all Boston players with at least 10 field-goal attempts. That figure also represents his worst shooting performance since the 2003-04 season.
He's the likeliest source of defensive attention on any given night, but the clear solution to that problem would be to move the basketball. Boston has enjoyed the fourth-best team field-goal percentage in the NBA (47.6), so it's not as if Pierce is lacking for shooters to find.
That lack of an interior presence is part of the reason why Boston has allowed the 13th-most points in the league (98.1). That's a problem that the Celtics cannot fix internally, so Rivers' group has to be more effective on the offensive end to make up for that.