2013 NFL Draft: Utah DT Star Lotulelei Primed to Go No. 1?
Use your ← → (arrow) keys to browse more stories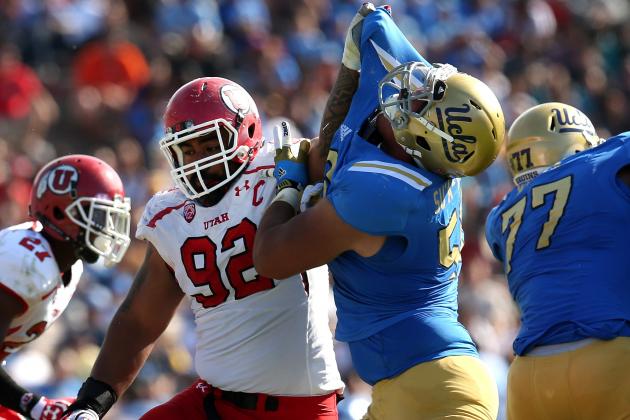 Stephen Dunn/Getty Images

Is Utah defensive tackle Star Lotulelei worthy of the No. 1 overall pick in the 2013 NFL Draft? That's the million-dollar question for scouts around the NFL without a consensus choice as the top prospect of the 2013 draft class.