What We Learned from Bayern's 1-1 Draw with Valencia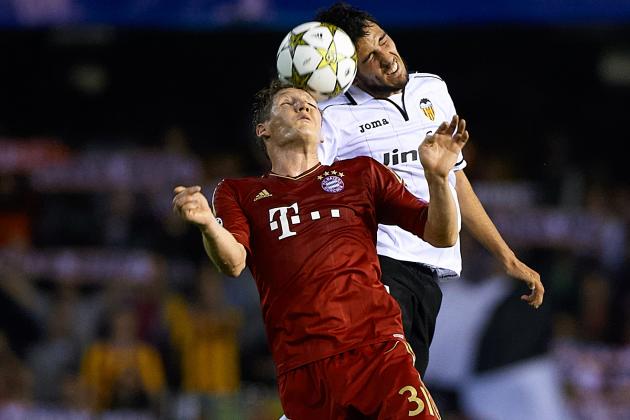 Manuel Queimadelos Alonso/Getty Images

Champions League Group F joint leaders Bayern Munich and Valencia secured qualification to the Round of 16 on Tuesday following a 1-1 draw at the Mestalla. But although progression will suit both sides well, the clubs most certainly left the pitch with mixed feelings.
Valencia can feel proud to have nearly taken three points from last season's runners-up and for having made up for last season's group stage exit by advancing. Their performance, especially when down to 10 men, was excellent. Coach Mauricio Pellegrino agreed: "It was a beautiful game on our part and a pity in the end that we didn't manage to win it," he said after the match.
Bayern will be pleased to have advanced, but yet another unconvincing display in the Champions League will only promote further doubt of the club's ability to perform at the highest level. As chairman Karl-Heinz Rummenigge put it, "We can be happy with the result, but not with the game."
There are many messages to be taken from the game, from the perspectives of both teams. Read on for a full analysis.
Begin Slideshow

»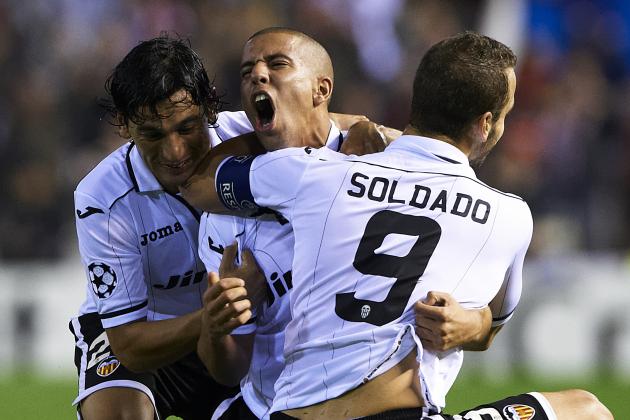 Manuel Queimadelos Alonso/Getty Images

Valencia have sold three superstars in recent years: David Villa (to Barcelona, 2010), David Silva (to Manchester City, 2010) and Juan Mata (to Chelsea, 2011). Los Che currently have nowhere near the star power of yesteryear, but they still have a very strong team. And they are better now—at least in European competition—than any time in recent memory.
Valencia were a UEFA Cup/Europa League side with Villa, Silva and Mata together, and only returned to the Champions League once the former two were sold. In 2010-11, they were outplayed by Schalke as they exited in the Round of 16, and last season they didn't progress past the group stage.
Some keen deals in the transfer market and the influence of experience have made Valencia a far better club now than in previous years. While they lack the individual flair their former stars once provided—and this has been a crux in La Liga, where their form has been anything but convincing—they play together very well as a unit and fully deserve their progress. In a one-off, Valencia can prove a real power—they may even finish atop their group.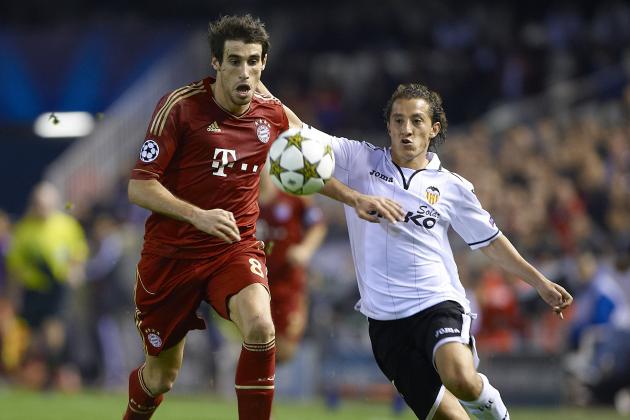 Manuel Queimadelos Alonso/Getty Images

Bayern caught a big break in the 33rd minute, when Antonio Barragan was sent off. After the defender received his marching orders, the visitors should have pressed their opponents, forcing them to run and make mistakes. That did not happen.
Instead, Bayern passed the ball slowly from side to side, occasionally sending in a cross that was all too easily cleared. The Germans made it all too easy for Valencia, who sat deep and defended with the same number of players as before Barragan's red card. Their only deficiency was a dropped attacker.
A more opportunistic side would have played faster, aggressive football with the intent of fatiguing Valencia to the breaking point. Bayern missed a great opportunity.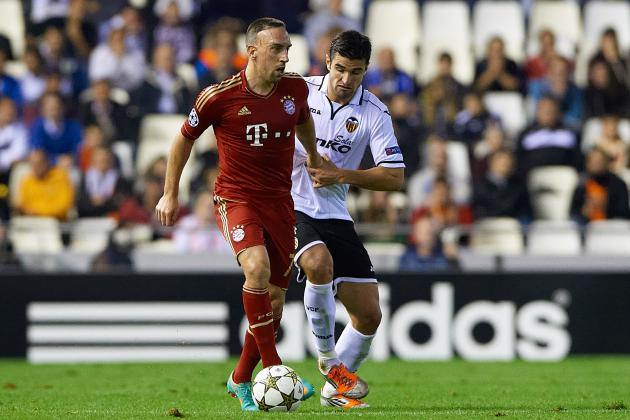 Manuel Queimadelos Alonso/Getty Images

Franck Ribery was questionable for Tuesday's match after missing this weekend's draw with Nuernberg, and although he was recently hyped by Karl-Heinz Rummenigge as "the best player" for Bayern in recent months, he was far from his usual, brilliant self on Tuesday.
Ribery struggled in one-on-one situations and was unable to penetrate the Valencia defense as he so characteristically does. He was clearly not entirely fit, and his use risked aggravating his injury and prolonging his spell on the sidelines.
Xherdan Shaqiri did not exactly look brilliant in his limited time on the pitch, but he was fit and might have made the difference had he been given more time. And he ought to have been given a chance; he was signed for such situations, to replace an unfit winger.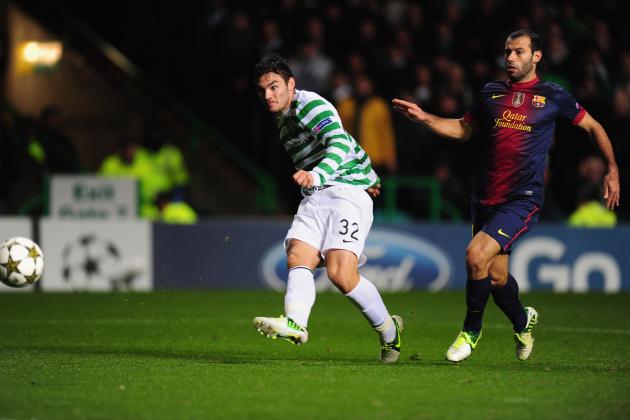 Stu Forster/Getty Images

When you're used to winning league games easily on a weekly basis, it's hard to get worked up over an ordinary Champions League group stage game. But the fact is, any side competing on Europe's greatest stage must be prepared for stiff opposition—or suffer the consequences.
Bayern have walked all over most of their competition in the Bundesliga, going ahead early and rarely having to fight for the last 30, or even 45 minutes. And on the international stage, with the exception of their 6-1 hammering of Lille, they have been found wanting.
The situation Bayern face is not unique. Real Madrid have gone behind in three out of their four Champions League matches thus far, although their group has admittedly been much harder than Bayern's. On the other hand, last season they faced Europa League-level competition en route to the semifinals and, when they finally met a strong team (Bayern), were comprehensively outplayed.
Barcelona are more directly comparable to Bayern, given that they have had a very negotiable group this season. And yet, they had to come from behind to beat both Spartak Moscow and Celtic at home, and lost the return leg against the Scottish side. Perhaps it's complacency, perhaps it's a genuine lack of form due to underwhelming competition on the domestic front. Whatever it is, it's left the Catalans—and Bavarians—struggling in Europe.