What Crazy Quarterback Surprise Does UK Have in Store for UT This Year?
Use your ← → (arrow) keys to browse more stories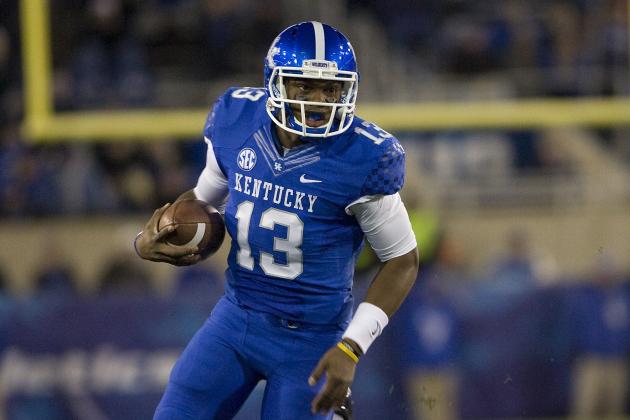 Mark Zerof-US PRESSWIRE

Poor, poor Sal Sunseri. The first-year University of Tennessee defensive coordinator is presiding over a unit that has allowed a staggering 43.3 points a game in Southeastern Conference play. That porous UT "D" is the big reason the Volunteers are sitting at 0-7 in the SEC. It's also the big reason now-former Vols head man Derek Dooley is standing in the unemployment line...