Pistons-Pacers Brawl: Where Are They Now?
Use your ← → (arrow) keys to browse more stories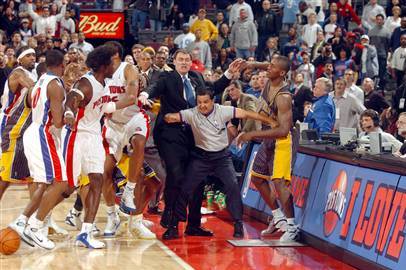 Getty
Much to the chagrin of David Stern, Nov. 19, 2004 will remain a seminal moment in NBA history. On that night a scuffle between the Detroit Pistons and Pacers at the Palace of Auburn Hills metastasized into a melee including NBA players and fans...