Dolphins: Building a 2013 Free Agent Shopping List Around Projected Cap Space
Joe Sargent/Getty Images

The holidays are finally here and what better way to celebrate than to create a shopping list for upcoming free agents.
The Miami Dolphins are an improved football team that is just a few key pieces away from contending for a playoff spot. They certainly have some good building blocks as well as established veterans that bring valuable experience to the team.
Miami has some areas of need that include wide receiver, cornerback, guard and safety. There will also be key Dolphins that will become free agents after the season, which would add other positions to their needs like offensive tackle.
With the potential Miami has shown this season, it is vital that it makes the best out of this offseason with its free-agent signings and draft picks.
The Dolphins are projected to have somewhere around $45-50 million to spend on the open market. They need to be able to re-sign some of their own players, as well as lure in other valuable free agents.
Begin Slideshow

»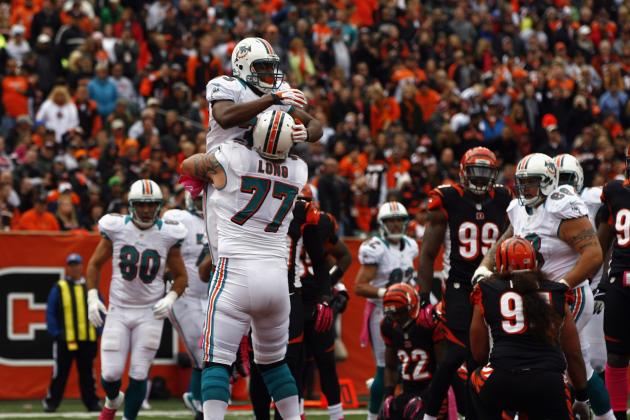 Matt Sullivan/Getty Images

Jake Long has clearly not been himself this season. He has given up sacks we are not used to seeing and has had trouble with many average pass-rushers.
Even though he has struggled, Long is still better than 90 percent of the left tackles in the league. He will give you full effort on every play and will try to correct his mistakes as quickly as possible. If he can stay healthy, he gives Ryan Tannehill a sense of security that he won't get hit from the blind side.
This year, Long is making north of $12 million. He will probably be looking to cash in this offseason with a contract in the area of Joe Thomas. I doubt the Dolphins would be willing to pay him that much for his decreasing productivity, though.
Miami will most likely make him a formidable offer that might entice him to stay. If Miami can keep Long by paying him somewhere around what he's earning now, it would be a major win for the team. I doubt it would give him a long-term deal ranging from six to eight years, but a deal for four or maybe five years would be ideal for Miami.
Other Options: Ryan Clady, Sebastian Vollmer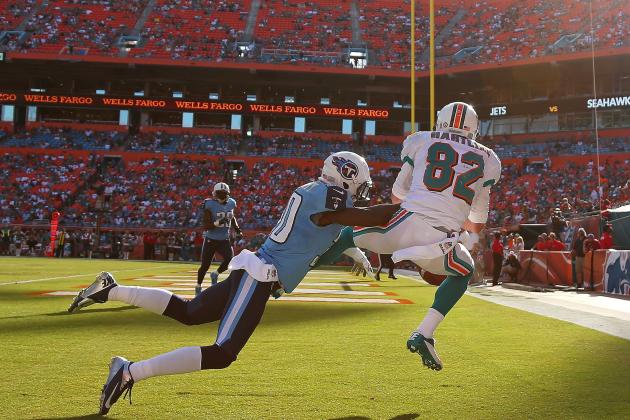 Mike Ehrmann/Getty Images

The lack of depth at wide receiver has been evident with Brian Hartline being considered the No. 1 wide receiver. The Dolphins are desperate for playmakers at the position and will be looking to upgrade this offseason.
Miami must try to keep Hartline to turn him into a No.2 wide receiver next season. Hartline is a reliable receiver that has given Ryan Tannehill a safe target. They have built a chemistry that the Dolphins must try to keep intact.
Hartline will certainly generate some interest from teams that will use him as the second or even third option. He probably won't be seeing huge offers thrown his way, so Miami needs to take advantage.
Hartline is in the last year of his rookie contract and will be looking for a raise from anybody that will give it to him. A four-year contract ranging from $2-3 million per year would be a fair price for Hartline's services.
Other Options: Danny Amendola, Kevin Ogletree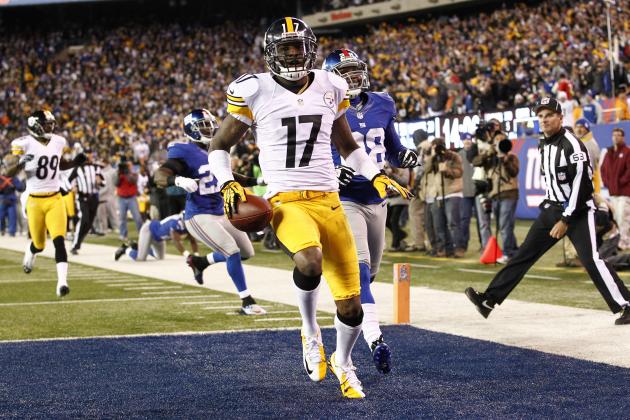 Jeff Zelevansky/Getty Images

One of the biggest free-agent players on the market, Mike Wallace will have a big payday with whoever signs him.
Wallace is looking for a big contract that will make him one of the best-paid receivers in the league. He will probably be looking for something near what Vincent Jackson is currently making with the Tampa Bay Buccaneers. Anywhere from $9-12 million in base salary is probably what Wallace is looking for.
Miami needs a playmaker at this position and will probably be one of the top suitors for Wallace's services. It would be a hefty price to pay, but it would have an immediate payoff.
Other Options: Greg Jennings, Dwayne Bowe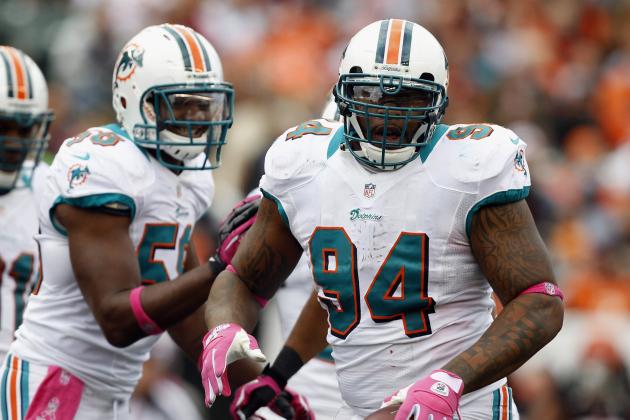 Matt Sullivan/Getty Images

Randy Starks is currently having one of his best seasons as a Miami Dolphin. He is a big reason why Miami has one of the best rush defenses in the NFL.
Starks is a player the Dolphins must do anything they can to keep. The combination of Starks and Soliai is as as good as it gets. He is a leader of this team and his re-signing would help this team continue to move in the right direction.
He is making $5 million in the last year of a five-year deal. If Miami is unable to satisfy Starks early in the process, he will probably hit the open market and look to cash in somewhere else. He has played nine years in the league, so Starks might be looking to sign his last contract.
I don't think Starks will receive as big of a contract as Vince Wilfork or Gerald McCoy, but a five-year, $23-$25 million deal that would net him about $5 million a year is probably around what he might be looking for.
Other Options: Glenn Dorsey, Henry Melton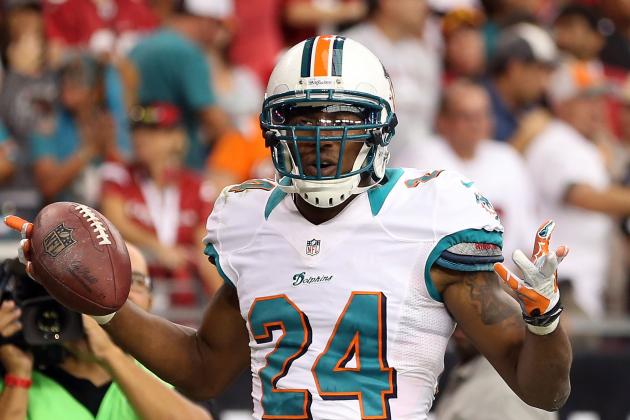 Christian Petersen/Getty Images

Sean Smith obviously isn't the most consistent cornerback on the team, or the league for that matter. However, when he is playing well, he can defend just about anyone.
He is still playing with his rookie contract and will be looking for a big payday. He obviously won't be generating top-10 money, but he will be paid more than $1 million per year.
If Miami inks him to a deal, it will probably be somewhere around five or six years. If Smith and the Dolphins can agree on a number anywhere around $4-6 million a year, it would be a win for both sides.
Other Options: Brent Grimes, Quentin Jammer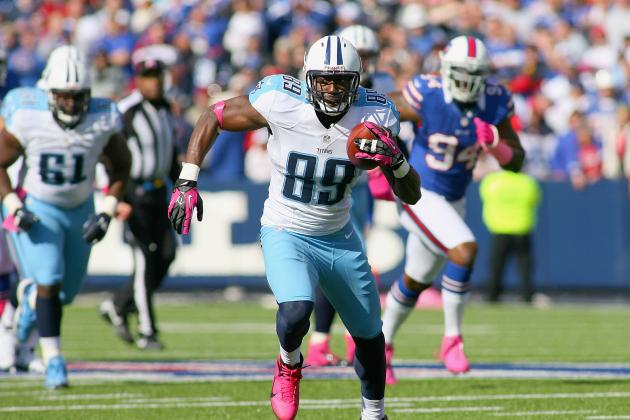 Rick Stewart/Getty Images

Jared Cook is one of the better all-around tight ends in the league. He can block and catch at a high level. If Miami lets Anthony Fasano walk, Cook is the man they need to go after.
He is still playing out his rookie contract in Tennessee and expects to get paid after putting up consistent numbers in his first four years. If Miami replaces him for Anthony Fasano, it's likely it would pay Cook around the same amount.
Fasano is currently the eighth-best paid tight end in the NFL, but his productivity doesn't show it. Somewhere around $4 million per year would be a win for both Cook and the Dolphins.
Other Options: Anthony Fasano, Dustin Keller