WWE Raw: 5 Talking Points from Monday Night's Show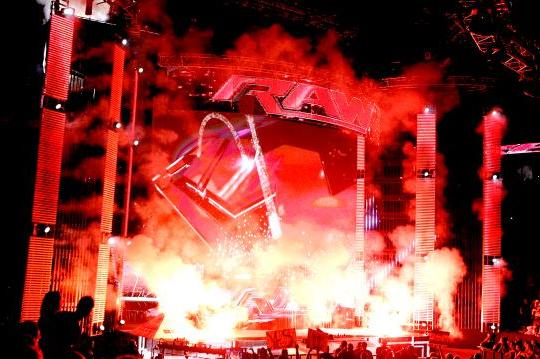 Photo courtesy of WWE.com
Just 24 hours after an excellent Survivor Series pay-per-view, the stage was set for one of the most eagerly anticipated episodes of Raw in recent months.
And though the show ultimately could have been executed differently, I still felt it was a decent showing from the WWE nonetheless.
There were a number of fairly enduring matches which look set to lead to new rivalries, thus already laying the foundations for next month's TLC: Tables, Ladders and Chairs PPV.
With plenty to discuss, here are this week's top five talking points from the Nov. 19 showing of Monday Night Raw.
Begin Slideshow

»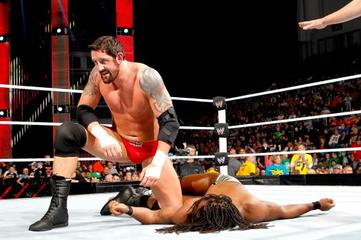 Photo courtesy of WWE.com
After a dominating win over Kofi Kingston, as well as the oft-mentioned Twitter trash talk, Wade Barrett looks destined to challenge the Champion for his IC Title, most likely at TLC: Tables, Ladders and Chairs.
While many would prefer to see Barrett compete for the World Heavyweight Championship instead, at least this gives him a decent feud for the time being.
His Barrage has been slowly gathering momentum as of late, and I fully expect the former bare-knuckle fighter to emerge victorious should a title match materialize.
For Kingston however, it appears to be a case of the same old story: a promising run only to be halted, thus condemning the Ghanaian to further mid-card obscurity.
Will he ever make the main event?
That remains a story for another day, but in the meantime, it's all about Wade Barrett. He looked good on Raw and has now assumed pole position in the race to become the next Intercontinental Champion.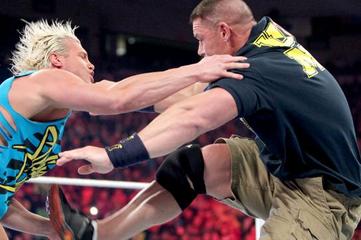 Photo courtesy of WWE.com
Just as his feud with Dolph Ziggler was really escalating, John Cena suffered an unfortunate injury in exiting the ring in which he jarred his left knee.
He soldiered on and featured again later in the evening, but will the leader of 'Cenation' need some time out to recover?
I imagine so.
Although his backstage tussle with Ziggler suggests that the damage may not have been too drastic, so don't expect to see a prolonged layoff for Cena.
A PPV match between the two men should still be feasible, while it can easily be built on mic work alone rather than physical confrontation, thus allowing Cena to recover in time without doing further damage to his body.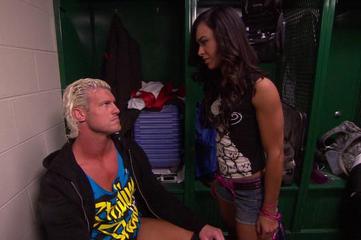 Photo courtesy of WWE.com
This one makes the list simply because it was so brilliantly executed by Ziggler.
His cutting promo to AJ was harsh but perfectly delivered, showing an intensity that we haven't really seen from the 'Show Off' before.
After his display in the ring at Survivor Series and his work backstage the following night on Raw, Dolph Ziggler has proved himself to be the real deal and a truly complete performer.
His feud with Cena would appear to be the final stop before a more permanent spot in the main-event scene, and based on his recent work, such a push is completely deserving of one of the WWE's most valuable assets at present.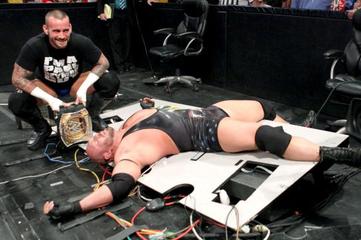 Photo courtesy of WWE.com
Ryback's determination to settle the score with CM Punk seems to suggest that a rematch between these two is very much on the cards.
The problem with this is that it makes the outcome of any potential contest very predictable, largely thanks to the Rock's return at the Royal Rumble.
WWE aren't going to pit Ryback against the 'Great One', so obviously Punk is going to retain if they once again face off at the next PPV.
If it had been Punk vs. Cena, then it would be slightly more difficult to call, as both men have reason to feud with the returning Rock.
But as it stands, it's hard to imagine Ryback winning the title with the road to WrestleMania drawing ever nearer.
I may of course be wrong, but after all the hype, surely the WWE aren't going to drop the idea of Punk vs. Rock?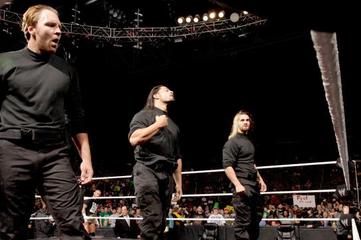 Photo courtesy of WWE.com
Though we once again saw Seth Rollins, Dean Ambrose and Roman Reigns attack Ryback, we were given no clear answers regarding their motives.
A promo to open the show would have been ideal, enabling the newcomers to properly announce their arrival in the WWE, but perhaps Creative are simply drawing this one out.
I can see the logic, as it keeps interest high and makes for an intriguing situation, but however this one plays out, it needs a big payoff.
Rollins and Ambrose have an incredible amount of potential, and the more I see of Reigns the more impressed I am, so the WWE really need to refrain from dropping the ball on this one.
Perhaps I'm expecting too much too soon, but some clear cut answers or even an official stable formation would have been a brilliant addition to an otherwise solid showing of Monday Night Raw.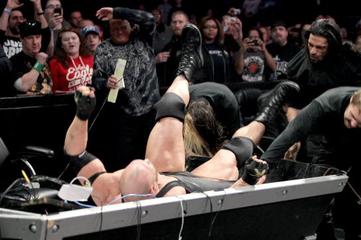 Photo courtesy of WWE.com
While I may have been hoping for more in terms of storyline revelations, Raw certainly delivered in terms of wrestling action at least.
Barrett vs. Kingston, Randy Orton vs. Alberto Del Rio and Sheamus vs. Damien Sandow were all solid matches that lasted as long as some PPV bouts, so this more than atoned for the lack of a Rollins/Ambrose/Reigns promo.
The continued mystery surrounding the trio definitely creates greater interest in the show, meaning the next few weeks of Raw are very much going to be must-see installments.
In the meantime, though, don't forget to comment below with your thoughts on Raw and the issues discussed in the article.