Big Ten Expansion: Winners and Losers of B1G Realignment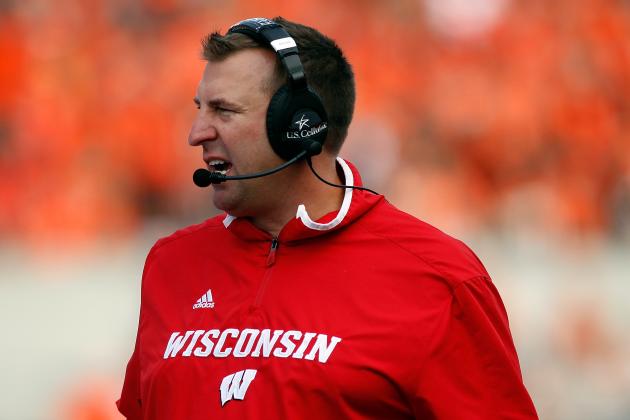 Jonathan Ferrey/Getty Images

It's about that time that conference realignment begins to pick up once again. Teams are throwing temper tantrums that their current conference is no longer good enough, demanding that they be placed elsewhere.
The latest programs that have decided to pack their bags are Maryland and Rutgers, two schools that have left for the Big Ten. The Big East has now taken its yearly blow, while the ACC is also left to pick up the pieces and try to recover from this quick decision.
With all the teams and conferences being affected by the move, it's a guarantee that some win and others lose.
Let's take a look at those that benefit and those left wanting in this latest conference realignment episode.
Begin Slideshow

»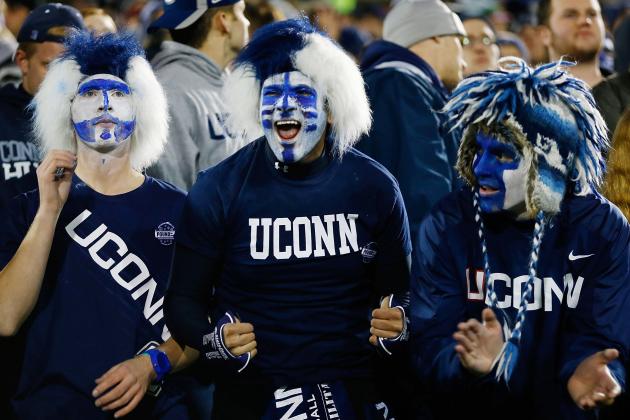 Jared Wickerham/Getty Images

With Maryland out of the equation, the ACC has a void to fill. According to CBS Sports, that team may be the Connecticut Huskies. We will get into the basketball side of things later, but the football program hasn't been that bad, for what it's worth.
Despite entering the Big East in 2004, the Huskies football program has reached five bowl games, including a BCS bowl back in 2010. Under head coach Paul Pasqualoni, the team is competing with the better teams in the conference and seems to be taking that next step in the right direction.
Also, according to Scout.com, UConn has a Top 60 recruiting class for 2013, which is better than Louisville and Syracuse. If the Huskies are able to abandon ship in the Big East, they would be considered gigantic winners.
Harry How/Getty Images

Wisconsin had a perfectly fine rivalry with Illinois, but with the teams being added, the Fighting Illini are likely going to switch to the Legends Division. ESPN reported that when everything takes place, the new Big Ten divisions could look like this. It is important to note that nothing is set in stone just yet, but there is a good possibility the once-yearly rivalry with Illinois will be no more.
This means now that the Badgers' next top rival will be the Purdue Boilermakers, which is close to five hours away. The distance between the two programs kind of takes away from the whole rivalry thing.
This can't exactly feel great if you are a Badgers fan or player, as you're receiving the relatively short end of the stick in this whole mess.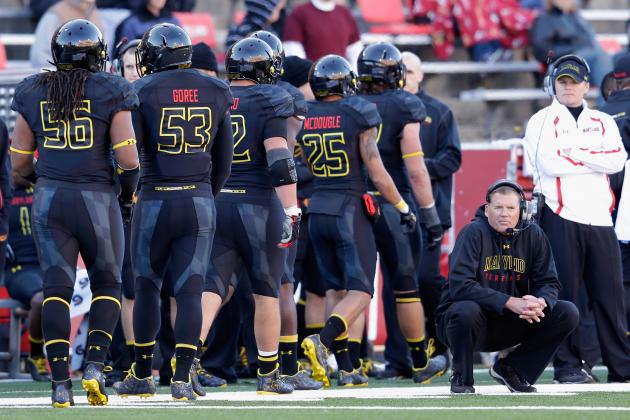 Rob Carr/Getty Images

For a fee of $50 million, Maryland gets a fresh start in the Big Ten with the ability to make that money back in no time. The switch to the new conference should benefit recruiting, provide stability that the ACC couldn't and, of course, provide much more revenue for a program that already had to cut seven sports due to the lack of income.
With more money, Maryland will also have the ability to design more god-awful uniforms!
All joking aside, the Terrapins really didn't fit in the ACC, as there weren't any true rivalries going on in the conference, and with the addition of other programs, things were only going to get worse for the school.
It will certainly take some getting used to, but this is a big victory for Maryland in the long run.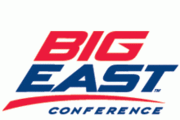 Photo Credit: vuhoops.com
The Big East is the Cleveland Browns of conference realignment.
No matter what this conference tries to do to help itself improve, it always comes out a loser in the end, and this is certainly no different.
With many teams already jumping ship and leaving the Big East out in the cold, Rutgers is now the latest program to take off for better opportunities. But what makes things even worse for this conference is that schools such as Boise State, San Diego State and BYU are all now reconsidering joining the Big East, as things are now looking shakier than ever.
Until this conference can actually get back on its feet, it shouldn't be called "Big" anything, unless we are going to add "loser" on the end.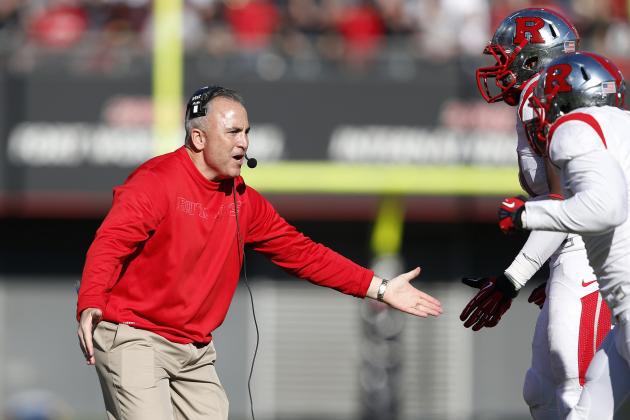 Joe Robbins/Getty Images

Just like Maryland, Rutgers came out of this move with a victory. A program that has been on the rise the last few years and has been taking steps forward under new head coach Kyle Flood will now have a chance to expand its program that much further.
As mentioned in the last slide, the Big East is heading nowhere fast, and any team that is able to find a home elsewhere has to be pretty stoked. More money, recruiting improvements and a chance to put your program in the national spotlight are all things the Big Ten provides.
Rutgers should thrive over time with the move to the new conference.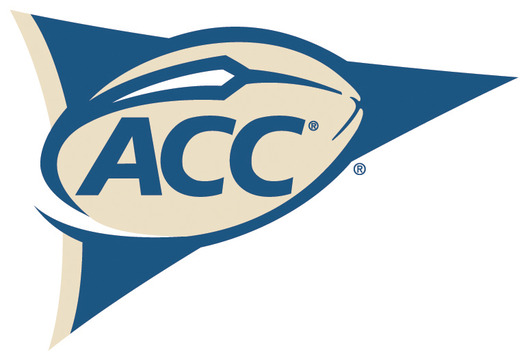 Photo Credit: allsportsdiscussion.com
If we have learned anything from previous conference realignment moves, it is that there are never just one or two schools leaving. Once one program decides to leave for another home, many other schools follow, and it turns into one big avalanche.
The conference that may take the biggest hit at the moment could be the ACC.
Earlier this year, many believed that Clemson could leave for a conference such as the Big 12. Florida State is not out of the rumors just yet, despite denying earlier this year that the school is interested in leaving the conference.
If leaving presents a better opportunity, you can bet your bottom dollar that the school is going to leave its current situation.
Don't expect this to end anytime soon.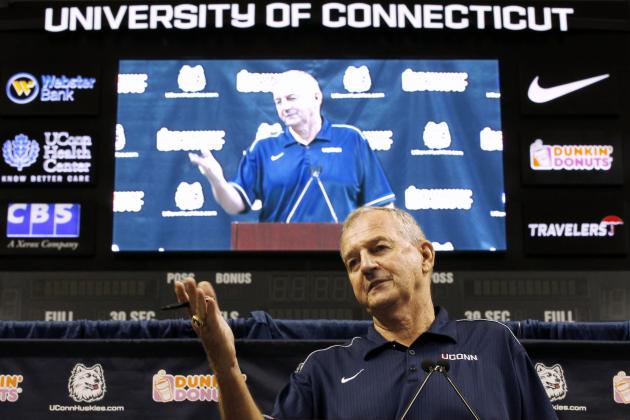 Winslow Townson/Getty Images

The ACC is already loaded with powerhouse basketball programs such as North Carolina State, Duke and North Carolina, and they will soon add Syracuse and Pittsburgh. But according to CBS Sports, the ACC is now looking at Louisville and Connecticut as the possible front runners to replace Maryland in its conference.
You really can't go wrong with either one of those schools when it comes to hoops.
If this move actually does take place, the ACC will become the SEC of basketball. It also wouldn't be surprising if the conference went on a SEC-like run and began producing national championship after national championship.
The basketball gods really need to make a move like this happen.
Gregory Shamus/Getty Images

If you are a fan of a team such as Cincinnati, UConn or Louisville, you are just hoping that there is some conference out there that decides to lend a helping hand. If you are a fan of the Big Ten, you can't exactly be thrilled with Rutgers or Maryland heading to your conference, as neither team has a tremendous history of winning.
Adding two more teams to the conference also means less cross-divisional rivals, which can't be great for either division.
College football is based on tradition, but it seems like all of that has been thrown out the window recently. Teams are moving left and right, having to travel tons of miles to play a team it has no business playing, and it really throws everything off.
This is terrific for the conferences as a whole and those ridiculous television contracts, but the fans are getting screwed at the end of the day.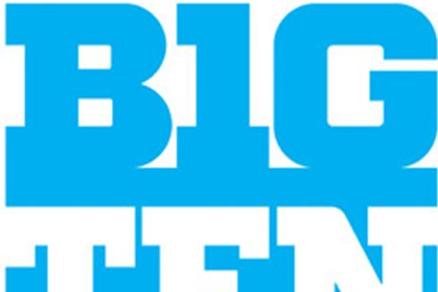 Photo Credit: content.usatoday.com
There is no secret why conference realignment takes place: It is all about the money. If it makes dollars, each conference would go the extra mile to do whatever it takes to fatten their pockets. According to Pete Thamel of SI.com, adding Maryland and Rutgers could add $200 million annually to the Big Ten just off of cable subscription fees.
Being able to tap into the New York, Philadelphia, Baltimore and Washington D.C. areas presents a huge opportunity to expand on the Big Ten television contract. Fox and News Corporation are also looking to purchase the YES Network, which would really make its presence felt in the New York area in particular.
"Hey, it could be big money," said the executive, according to the report. "But it's a lot of risk. Rutgers isn't the Yankees. It will be interesting to tell."
I think this makes the Big Ten the biggest winners of them all.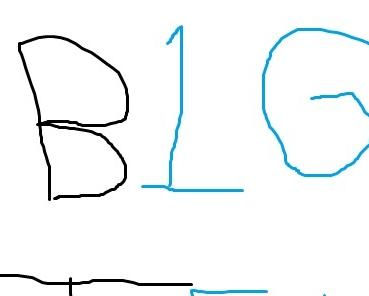 Photo Credit: holyturf.com
With new teams being added to the Big Ten, hopefully the conference presidents and athletic directors can get together to rework these awful division names. Before the 2011 season, somebody had the genius idea to name the divisions "Legends" and "Leaders."
The names, of course, made everybody gag a little bit, especially with the plain logo that wasn't drawing any positive attention. After all, the projected Leaders Division from ESPN doesn't include many leaders that will be participating in a national championship anytime soon.
I know this isn't a priority at the moment, but hopefully once things settle down a bit, everybody can put their brain power together and come up with a new name for these divisions. Until then, Legends and Leaders will forever be considered a loser.