Champions League 2012: Complete Guide to Tuesday's Group-Stage Matches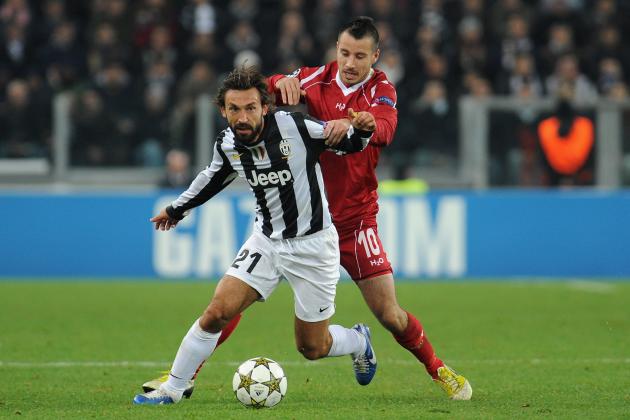 Valerio Pennicino/Getty Images

With just two group-stage matches remaining in the UEFA Champions League, the race for European glory is seriously starting to gather some momentum and pressure.
Some of the 32 teams in contention are already safely through to the knockout stages; others know that unfortunately their chance at the title has already slipped away this year.
However, for the majority of teams, these final two matches are the make-or-break type that will define whether they qualify or are eliminated from the tournament.
Chelsea, Juventus, Manchester City, Real Madrid, Bayern Munich, AC Milan, Arsenal—none of these big teams in world football are safe from elimination this year, and all will head into Matchday 5 desperate to wrap up their spot in the knockout rounds of the competition.
What can we expect to see this week in the Champions League?
Read on to find a complete guide to all of Tuesday's group-stage action.
Begin Slideshow

»
Manuel Queimadelos Alonso/Getty Images

Tuesday, November 20, at 12 p.m. ET
Dinamo Stadion; Minsk, Belarus
Only the home side come into this one with anything really to play for, with Lille unable to progress past the group stages, having failed to pick up a single point through their opening four matches.
And whilst BATE Borisov have slumped in recent weeks, the Cinderella story of the tournament should be able to pick up the three points in this one and keep the pressure on Bayern Munich and Valencia, who are tied atop Group F, heading into the final week.
Lille have scored just two goals all tournament, compared to the eight that the Belarusian club have scored. With simply more class and more to play for, it's hard to see anything but an easy victory for the home side in this one.
BATE Borisov 3, Lille 0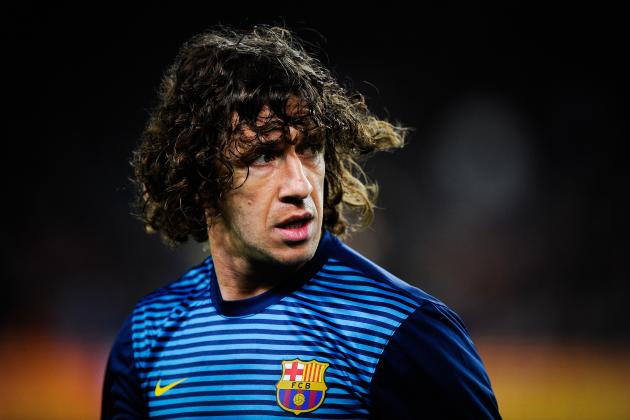 David Ramos/Getty Images

Tuesday, November 20, at 12 p.m. ET
Stadion Luzhniki, Moscow

Following their shock loss to Celtic in Matchday 4 of the Champions League, Barcelona travel to Russia to take on Spartak Moscow knowing that a win would ensure them qualification through to the knockout stages of the tournament.
The Catalan club were simply upset a fortnight ago and will be eager to rectify their mistakes in this one. That is something that doesn't bode that well for the Russian club, who sit bottom of Group G, and, barring a miracle, will be unable to avoid their pending elimination.
Having said that, traveling from Spain to Russia isn't an easy thing to do, and typically, Russian sides have played well at home in the Champions League—which could cause a few problems for Barcelona here.
It took a late fightback from the Spanish giants and, in particular, Lionel Messi to get them home 3-2 when the two sides met at the beginning of the tournament, and that was at Camp Nou. So, with the home-ground advantage, Moscow could well challenge heavily favored Barca.
But it simply isn't going to happen. The Spanish club will be too strong and organized to slump to another shock defeat on the road and will prove once more that they are still a genuine contender in the Champions League this season.
Spartak Moscow 1, Barcelona 3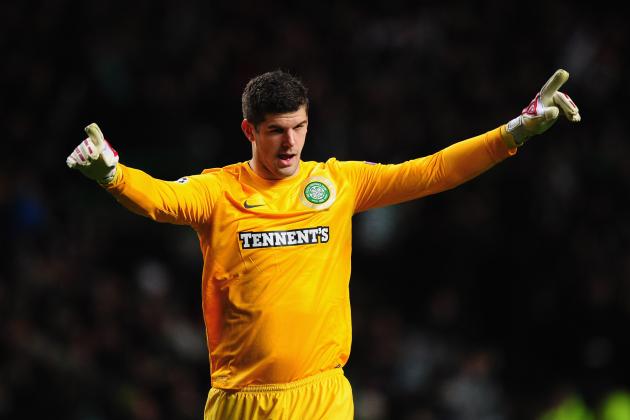 Stu Forster/Getty Images

Tuesday, November 20, at 2:45 p.m. ET
Estádio do Sport Lisboa e Benfica; Lisbon, Portugal
Following their incredible Group G victory at home over Barcelona last week, Celtic travel to Portugal knowing that a win would ensure them qualification through to the knockout rounds—something that simply didn't seem possible after the opening week.
The Scottish club have been solid in defense and at the moment are riding the wave of momentum and self-belief, which, for a team coming up against them, can be a very difficult thing to play against and try and contain.
However, Benfica do know what's ahead of them and will be confident of achieving a result against Celtic, having held them to a scoreless draw last time they met. Now they have the home-ground advantage, and could send high-flying Celtic back to reality with a big win here.
They might have beaten Barcelona two weeks back, but they in no way dominated the match. Were it not for some key defensive lapses by the Spanish club, Celtic most likely wouldn't have emerged with anything other than a draw.
I'm not yet sold on Celtic being a force in the tournament yet, and I think Benfica will prove that to be true with a strong victory at home. Teams change and progress is made, but I don't think Celtic have changed that much since their opening performance—a match in which they looked very poor.
To an extent, I think we'll see more of the same here.
Benfica 1, Celtic 0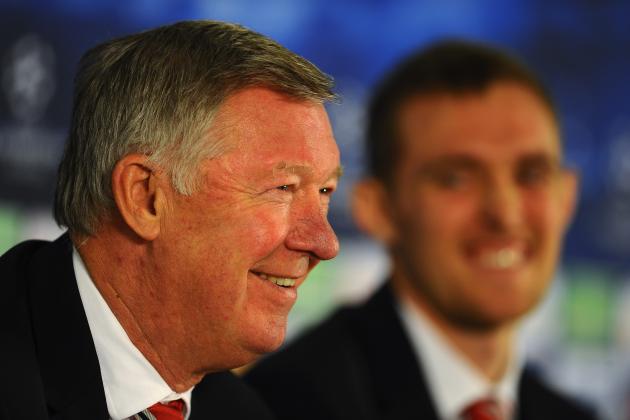 Laurence Griffiths/Getty Images

Tuesday, November 20, at 2:45 p.m. ET
Ali Sami Yen Spor Kompleksi, Istanbul

With their position in the knockout stages of the Champions League guaranteed, Manchester United travel to Turkey knowing that whatever the result, their future is secure.
As a result, the Red Devils have planned to rest a number of key players and, combined with the injury toll that the club already faces, should have a severely depleted squad for this Group H match against Galatasaray.
The Turkish giants currently sit in second place over CFR Cluj on goal difference in this group, and know that a result here could be the difference between finishing second and third in the Champions League group this year—so they will no doubt be ready for this fixture.
United's youngsters look set to receive significant playing time, and whilst several of them held their own well in the Capital One Cup earlier this year, the Champions League is simply a different stage and the occasion could well get to the bright-eyed Red Devils.
Galatasaray were good against their proper first team when they met at Old Trafford on Matchday 1 and, against a weaker team, could find some success now that they will be at home with more to play for than their opponents.
Still, Javier Hernandez, Danny Welbeck, Nick Powell—whatever lineup Sir Alex Ferguson uses this week is still capable of scoring goals, and United must not be counted out of getting the three points here and extending their winning streak in the competition to five straight.
I think the points will be shared on the night.
Galatasaray 1, Manchester United 1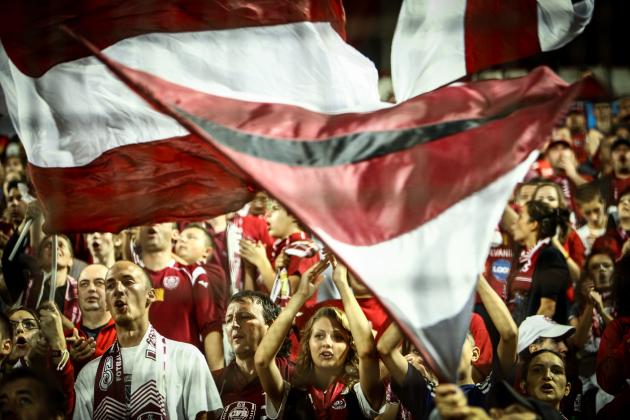 EuroFootball/Getty Images

Tuesday, November 20, at 2:45 p.m. ET
Stadionul Dr. Constantin Rădulescu; Cluj-Napoc, Romania
With second place in Group H very much up for debate, CFR Cluj and Sporting Braga know that their performance this week will define the outcome of their Champions League dream.
Both have played well against the standard of the group—Manchester United—and whilst both are yet to pick up a victory over the English giants, they have shown that they are more than capable of mixing it with the best teams in world football.
CFR Cluj come into this as favorites and deservedly so. The Romanian club dominated Braga when the two met earlier in the competition, and with the home advantage now falling their way as well, it's tough to see Cluj walking away with anything but a win here.
Having said that, they are yet to record a home win this season and all of Braga's points have come away from home as well. This one could genuinely go either way, but you get the sense that Cluj will simply be too strong at home for their Portuguese opponents.
CFR Cluj 3, Sporting Braga 1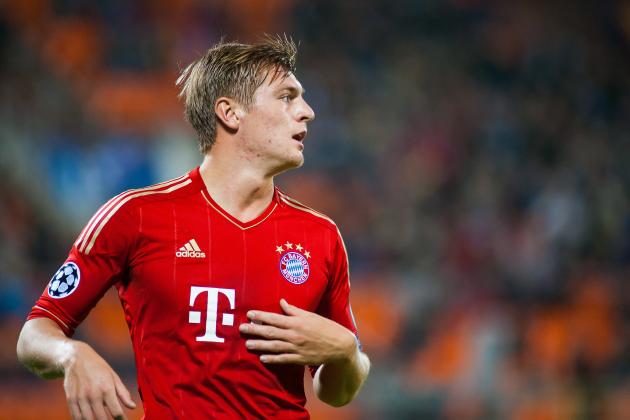 EuroFootball/Getty Images

Tuesday, November 20, at 2:45 p.m. ET
Estadi de Mestalla; Valencia, Spain
The stakes for this Group F encounter could not be higher with both Valencia and Bayern Munich knowing that a win would ensure their progression through to the knockout rounds of the tournament.
When these two sides met earlier in the tournament, it was Bayern Munich who triumphed 2-1 despite a spirited showing from the Spanish club—but that was when they had home-ground advantage. This one will be played in Spain—a venue that Valencia have performed well at this season.
The Spanish club have won both of their Champions League home matches by at least two goals, and considering that Bayern Munich lost to BATE Borisov and barely beat lowly Lille when traveling on the road, the German club doesn't have the best away form record to speak about either.
Bayern Munich are a great club with a rich history in the prestigious European competition and will likely still be around come knockout time. They just won't be able to wrap it up this week, as Valencia books their spot in the final 16 with a strong win in front of their home fans.
Valencia 2, Bayern Munich 0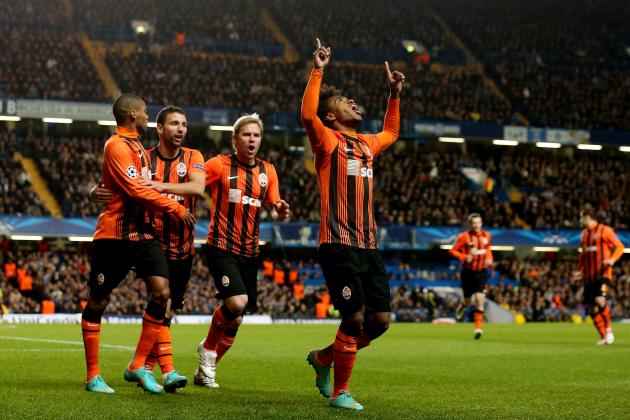 Scott Heavey/Getty Images

Tuesday, November 20, at 2:45 p.m. ET
Parken; Copenhagen, Denmark
Nordsjaelland drew one of the shortest straws in this year's Champions League to be drawn into Group E alongside the world football powerhouses such as Chelsea and Juventus, and their opponents this week in Shakhtar Donetsk are no easy beats either.
The Ukrainian club currently sit on top of their group with results against both Juventus and Chelsea, and know that a win this week could ensure their qualification through to the knockout stages—depending on other results falling their way.
With a tough home match against Juventus coming in the Matchday 6, Shakhtar will be eager to do what they can to wrap up qualification now—which means putting in a strong performance against Nordsjaelland, who are slowly becoming the whipping boys of the group.
The Danish club did hold Juventus to a draw at home earlier in the competition, but were easily beaten by Chelsea's strong attack. With the potency that Shakhtar have displayed so far this year, it's hard to see anything occurring here but another strong win for the away team.
Expect Shakhtar to get out to an early lead and never let this one even look like going the other way.
Nordsjaelland 0, Shakhtar Donetsk 4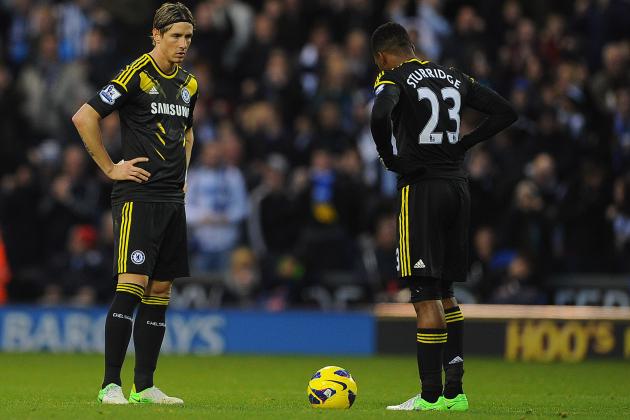 Michael Regan/Getty Images

Tuesday, November 20, at 2:45 p.m. ET
Juventus Stadium; Turin, Italy
Our final fixture of the Champions League Tuesday is arguably the pick of the round, with defending champions Chelsea traveling to Italy to take on reigning Italian champions Juventus—a must-win match for both teams in terms of the tournament at hand.
The Blues currently sit one point ahead of their Italian opponents at the moment and could seal qualification with a win this week against Juventus, but given the Italians strength at home this year, that seems much easier to say than actually do.
Juventus held the Blues to a 2-2 draw at Stamford Bridge earlier in the tournament; now in Italy, they'll be looking to wrap up all three points and keep their Champions League dream alive.
Chelsea don't come into this one with the best form line and perhaps under a little bit of pressure as a club, so it will be interesting to see how that plays out here.
The Blues haven't won a Premier League match in over a month now, and whilst they did have a confidence-boosting 3-2 win over Shakhtar Donetsk at home a fortnight ago, you wonder whether or not they'll be able to get a similar result away from London this week.
After all, if they couldn't beat West Bromwich Albion at the Hawthorns, it does seem unlikely that they'll be able to beat Juventus in Turin.
Juventus 1, Chelsea 0
What do you think will happen this Tuesday in the Champions League?
Comment below or hit me up on Twitter: Follow @dantalintyre