Jazz vs. Rockets: Player Grades and Analysis for Houston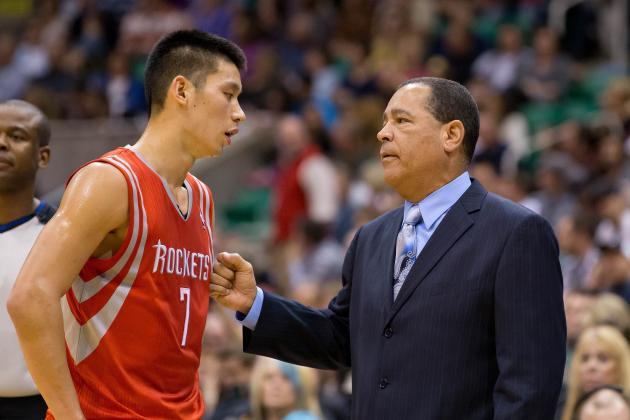 Russ Isabella-US PRESSWIRE

Not many defenses have been able to slow down James Harden this season. Thankfully for the Jazz, the flu did all the work for them. With their star hobbled by dehydration and flu-like symptoms, Houston was stomped by Utah in brutal fashion.
Less than 24 hours after a similar beat down at the hands of Kobe Bryant, Dwight Howard and the Lakers, the Rockets felt the wrath of Gordon Hayward, Paul Millsap and the Jazz, falling 102-91 in Utah.
Rockets forward Patrick Patterson paced his team with a game-high 19 points, but 13 of them came in the first quarter. With Harden playing less than 18 minutes, Houston simply didn't pack enough of a scoring punch.
Begin Slideshow

»
On the very first play of the game, Jeremy Lin drove hard to the basket and tried to toss up a floater over the extended finger tips of Derrick Favors. The two collided, and Lin landed hard on the floor. But it didn't stop him from being aggressive in the open floor all night long.
Lin finished with 13 points on a team-high 15 shots. He finished with just three assists, and struggled mightily without James Harden on the court to draw the defense's primary focus.
Grade: D+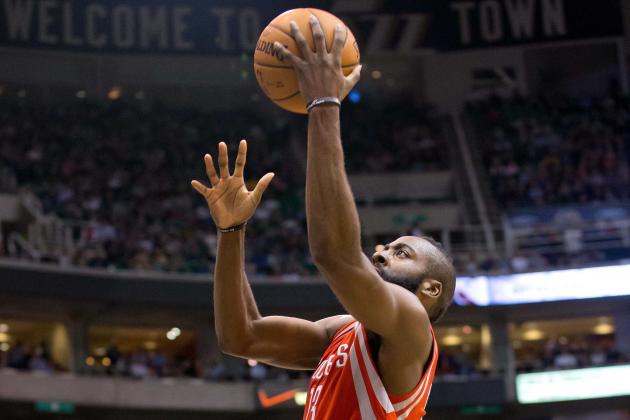 Russ Isabella-US PRESSWIRE

James Harden headed into tonight with flu-like symptoms, and the result was 17 uninspired minutes of lackadaisical play. But can you blame him for trying? He gave it all he had, but simply wasn't healthy enough to get anything productive done, finishing with a season-low six points on 1-6 shooting.
He didn't play a minute in the second half.
Grade: D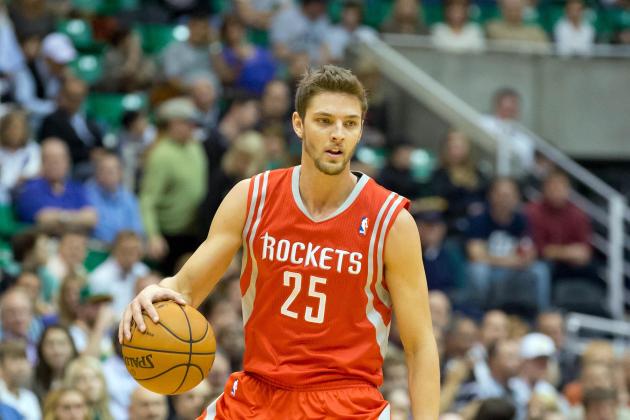 Russ Isabella-US PRESSWIRE

Mr. Versatility felt the effects of James Harden's departure just like everyone else. He wasn't able to get the same open looks he normally has, and the result was an awful 3-11 shooting night.
However, we don't call him Mr. Versatility for nothing. If Parsons' shot isn't falling, he still figures out a way to help his team get the win, and tonight he grabbed 10 rebounds to go along with his 11 points. A quiet double-double for one of the league's most underrated contributors.
Grade: C+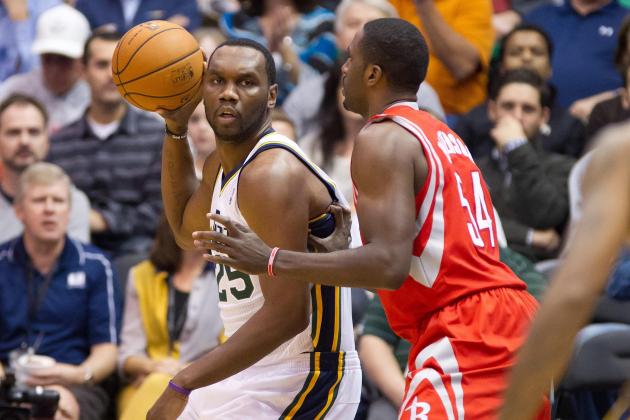 Russ Isabella-US PRESSWIRE

Patrick Patterson came into tonight averaging just over 11 points per game. By the end of the first quarter tonight, he had 13. Patterson was hitting jumpers (including a wide open three-pointer) and getting physical in the post.
Of course, he cooled down considerably when Harden came out of the game, but still managed to finish with a game-high 19 points in just over 20 minutes. Not so impressive was the one rebound, though.
Grade: C+
Jayne Kamin-Oncea-US PRESSWIRE

After spending last night in Los Angeles chasing Dwight Howard up and down the court—catching a mean elbow to the head in the process—Omer Asik looked exhausted tonight, both mentally and physically.
He played just under 30 minutes, but finished with zero made baskets. All of his five attempts were within a foot of the rim, and he even managed to air ball a free-throw. What's most disappointing (but understandable given his blatant fatigue) was the seven rebounds.
Even in a night where the scoring is non-existent, the Rockets should expect Asik to clean the glass.
Grade: D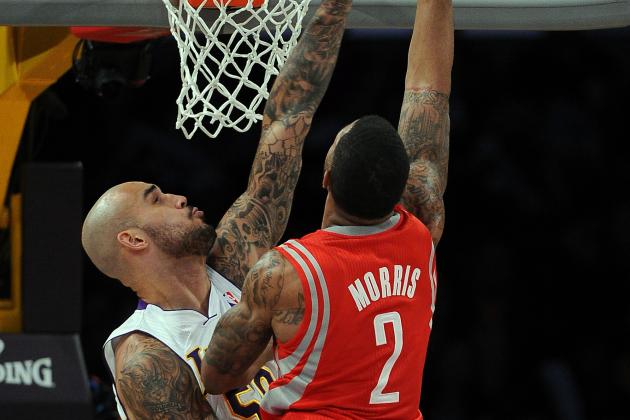 Jayne Kamin-Oncea-US PRESSWIRE

So far this season, Marcus Morris has been Houston's most pleasant surprise, and tonight that trend continued. Morris didn't play like an All-Star, but he did score 12 points on eight shots in 30 minutes of play (most of them while the game was a blow out).
What stands out as most impressive—and borderline incomprehensible—with Morris' stat line though, was his plus/minus. In a lopsided game that saw Utah wipe Houston up and down the court for 48 minutes, Morris finished with a +11. No other Rockets were on the positive side of zero.
Grade: B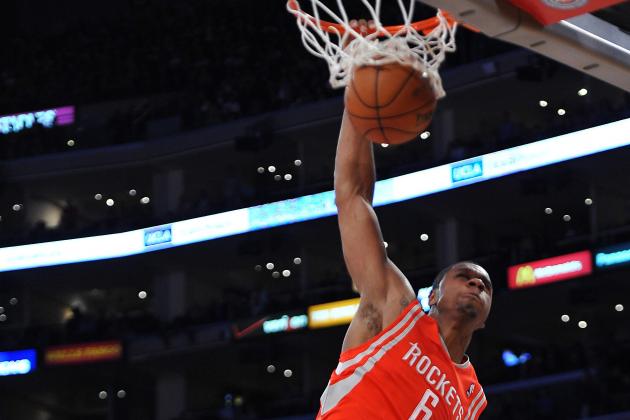 Jayne Kamin-Oncea-US PRESSWIRE

Houston's bench struggled against the supremely talented Jazz reserves, but one positive take away was we got another glimpse of Terrence Jones, who looks like he could be in Houston for the long haul. Jones finished with 12 points and eight rebounds, while mostly defending a player much larger on the opposite end of the court. Most importantly, for the second night in a row he looked like he belongs in the NBA.
Elsewhere, Toney Douglas played his usual role of annoying pest for the opposing second unit's point guard, and Cole Aldrich played 1:31 before spraining his ankle.