Forecasting the MLB Teams That Will Regress the Most in 2013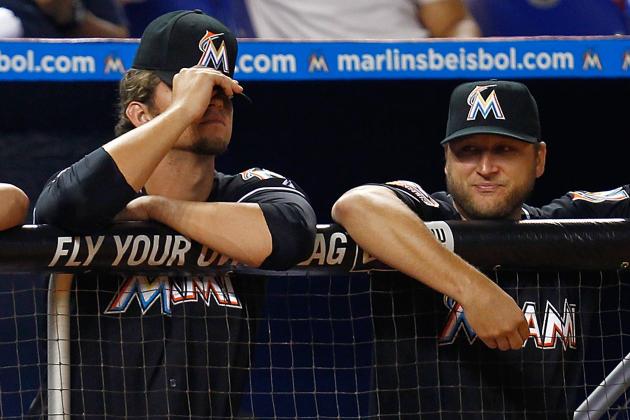 Sarah Glenn/Getty Images

We've already seen a couple significant moves made in the time since the official start to free agency got underway, but by all indications we haven't seen anything yet as a number of free agents will be inking new deals during winter meetings.
With the free-agent market looking relatively thin in certain positions, teams will also inevitably seek out trades to improve their rosters.
On the flip side of the teams working hard to push towards the top of their divisions, there are sellers that are working to rebuild their franchises for future seasons.
Since repeating strong seasons is one of the hardest things for a franchise to accomplish, there's always the potential for regression.
Here are some teams that might find themselves coming up short of last season's effort in 2013.
Begin Slideshow

»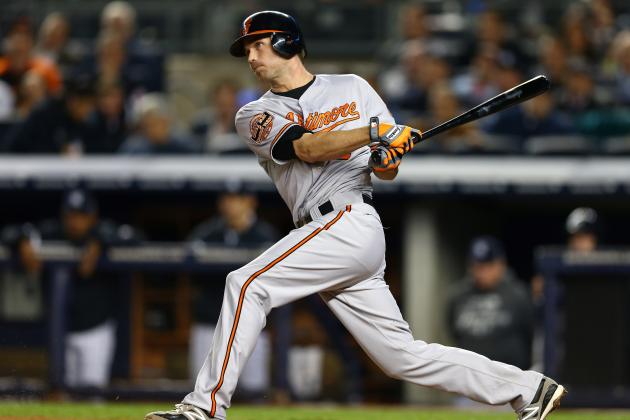 Elsa/Getty Images

2012 Record: 93-69
Even though the end result didn't pan out as expected for the Baltimore Orioles, fans of the O's have to be happy about their team's resurgence to relevance as they pushed their way back into the postseason.
With Matt Wieters, Adam Jones, J.J. Hardy and a cast of others still on hand, there's no reason to believe they'll struggle in 2013.
At the same time, the AL East is always tough and certainly isn't getting any easier with the Toronto Blue Jays monopolizing offseason headlines as of late.
I believe the Orioles can be a playoff team once again next year, but repeating a 93-win season will be a tall order.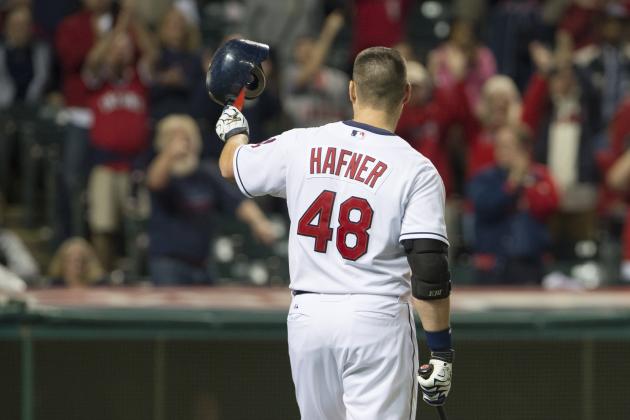 Jason Miller/Getty Images

2012 Record: 68-94
The Cleveland Indians may have looked good early on in 2012—though they would ultimately fall back to the pack towards the end—and with plenty of decisions to make on the future, Shin-Soo Choo could end up being a casualty.
Choo was in the picture as a potential deadline pickup for the Pirates earlier this season (according to Rob Biertempfel of the Pittsburgh Tribune-Review), and if the Indians determine that they won't be able to re-sign Choo, they may look to cut their losses and take on valued prospects.
In the late-inning role, Chris Perez has mentioned that he still hopes to remain an Indian even after publicly criticizing the lack of fan support, but at just 27 years old his upside is higher than most other closers on the free-agent market.
Add those potential trades to Travis Hafner and one time Indians star Grady Sizemore, who appear to be done in Cleveland, and the team could find itself in the bottom of the division in 2013.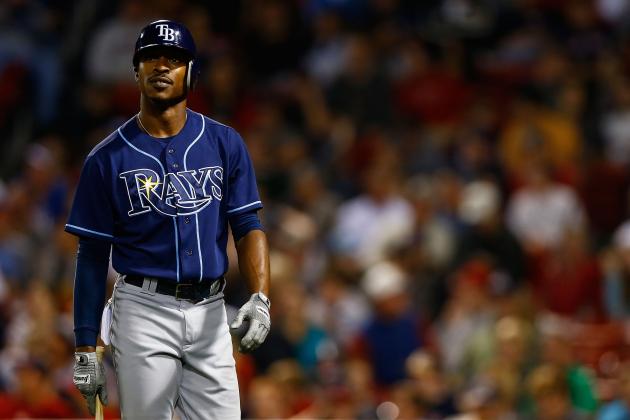 Jared Wickerham/Getty Images

2012 Record: 90-72
Zack Greinke will likely set the market for starting pitchers this offseason, and though the Texas Rangers will probably kick the tires on him, the Rangers will also want to throw some feelers out on James Shields.
Shields will be a free agent after this coming season, and with the Rays continually facing payroll issues, it's unlikely he would be a candidate to sign for the long haul.
Jeremy Hellickson has also been brought up as a potential trade candidate (h/t Jon Heyman of CBS Sports), meaning that if these pitchers both move on to a new rotation, the Rays' starting five will take on a dramatically new tone.
With B.J. Upton and Carlos Pena also likely done in Tampa Bay, the Rays would take on a different look in 2013. And though they always seem to find a way to contend, the division isn't getting any easier and the Rays could find themselves short of the 90-win mark they reached this season.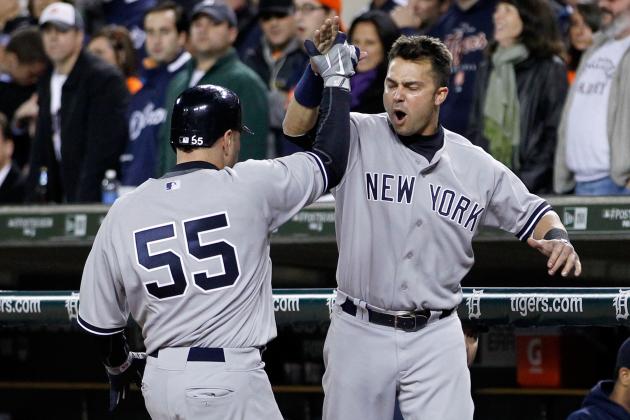 Gregory Shamus/Getty Images

2012 Record: 95-67
You can never count the New York Yankees out when it comes to offseason maneuvering, as Brian Cashman will always make the moves necessary to put a competitive team on the field.
If the Yanks hope to finish 2013 with 95 wins in an improving AL East division, they'll certainly have their work cut out for them.
With Rafael Soriano opting out of the final year of his contract and heading for free agency, there's a noticeable hole in the back end of the bullpen.
Mariano Rivera says he'll be back, but his effectiveness as he recovers and continues to age could come into question.
Add Nick Swisher, Hiroki Kuroda, Russell Martin, Andruw Jones and playoff hero Raul Ibanez to the list of free agents, and it's clear that the Yankees could look much different when spring training arrives.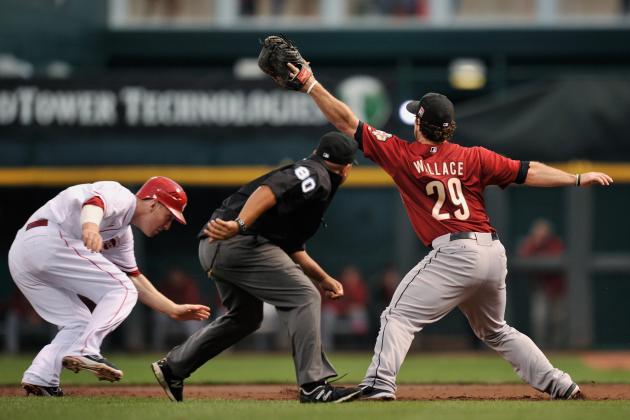 Jamie Sabau/Getty Images

2012 Record: 97-65
Wrapping up its season with three straight home losses in the NLDS certainly isn't a good note to leave things on for Cincinnati, but as a whole the Reds 2012 campaign was successful.
Led by a strong offense and solid starting pitching, the team walked away with the NL Central, beating out the St. Louis Cardinals by nine games for the division crown.
Of the 97 wins, 10 came against the Houston Astros, a team whose departure to the American League could definitely cut into the win totals of the rest of the NL Central.
Much like the Baltimore Orioles, the Reds should still be a playoff team next season, though matching a 97-win year in a division where the perennial basement dweller is being moved could be tough.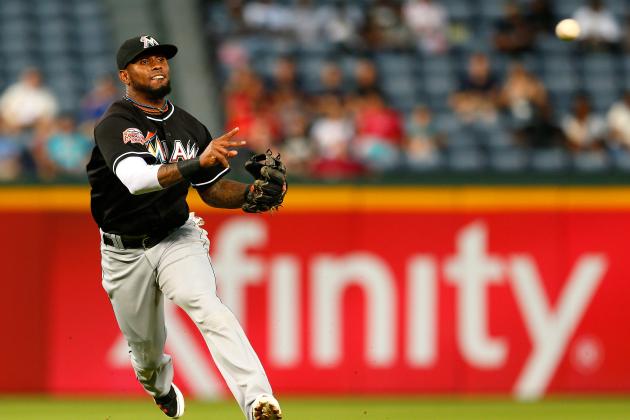 Kevin C. Cox/Getty Images

2012 Record: 69-93
As one of the most active teams last offseason, the Miami Marlins headed into 2012 with a very different look and high expectations to go along with it.
The Marlins had a disappointing season on many accounts, however, and a number of stars, including Heath Bell, Hanley Ramirez and manager Ozzie Guillen were all gone once the season ended.
The movement wasn't done there, as last week Jose Reyes, Josh Johnson, Mark Buehrle, Jon Buck and Emilio Bonifacio were all sent to Toronto, leaving fans in Miami with a much different feeling heading into 2013.