WWE '13: Lessons in Booking from Universe Mode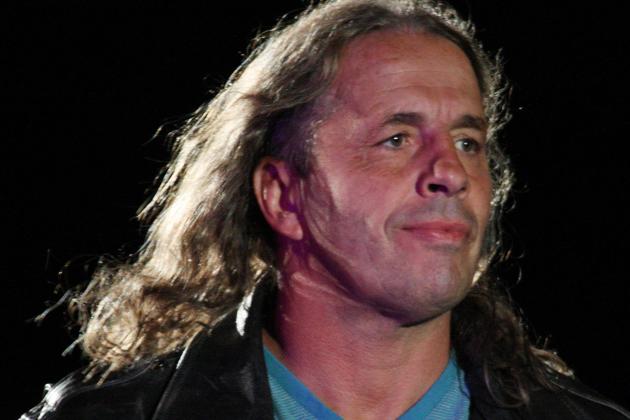 Gallo Images/Getty Images
Bret Hart Recently Discussed WWE '13 with WWE.com
Recently, in a WWE.com article, Bret "Hitman" Hart, in regard to WWE '13, is quoted as saying, "The games have gotten progressively better every year since they started coming out, and the thing about wrestling today is you can actually play these games and build your match much like the way wrestlers do with the psychology behind them." ("Bret Hart Talks Attitude Era, 'WWE '13'") Reading an in-ring technician like Hart state this made me think about the WWE '13 Universe Mode and the immense event and matchmaking possibilities within it.
Over the past month, I have played my fair share of THQ's WWE '13 video game. Immersing myself in the Universe Mode (where full booking of cards is at the hand of the player), there are five lessons about booking pro-wrestling cards that the real-life WWE could potentially use.
Begin Slideshow

»
Gallo Images/Getty Images

Through trial and error of playing WWE '13, I have discovered through various video game website forums (Thank you: GameFaq.com and THQ.com) that new storylines in Universe mode start on the show right after a pay-per-view event ends. These storylines usually take the form of cut scenes before or after a match. An example of this would be when Goldust and Brodus Clay were supposed to have a match and Wade Barrett attacked Goldust at the top of the entrance ramp before the match took place. Subsequently, Barrett took Goldust's place in the match, which set up a feud between Goldust and Wade Barrett that month.
By starting storylines one month in advance of a pay-per-view event, there is more than enough time to develop "money" matches that get people to purchase pay-per-views. WWE has more than enough programming hours these days; honestly, I am at a loss to think of a time when they have had fewer hours than they do now. Between Raw, Main Event and SmackDown, WWE has six hours alone. This does not include the (U.S.) Hulu Plus only shows Superstars, NXT, or the children's Saturday Morning Slam program. There is really no excuse why WWE cannot work a month in advance to setup storylines that are meaningful not only for main event superstars but also for mid-card superstars.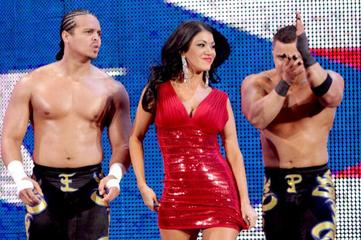 courtesy of WWE.com
WWE is not lacking in mid-card talent whatsoever. The abundance of talented performers should be featured occasionally in hyped main event matches on Raw and SmackDown. What WWE is lacking, at times, is a reason why mid-carders have a match. Sometimes simplicity in storytelling is better, and even simplistic stories can be a reason to further and hype a feud.
In a match in the Universe mode of WWE '13, Primo and Epic took on Kofi Kingston and R-Truth. Primo and Epico attacked Kofi and R-Truth before the bell leading to a subsequent win. This started a feud between the two teams that eventually led to a pay-per-view encounter. By putting focus on individual match-ups and their build-up, WWE can have more matches on a pay-per-view card that people want to see. For all of the flack WCW received in the late 1990s for awful booking, they managed to have very compelling mid-card storylines (for example the Best of Seven Series between Booker T and Chris Benoit for the WCW World Television Championship). WWE can learn from the WWE '13 game in this area and WCW programming from the late 1990s.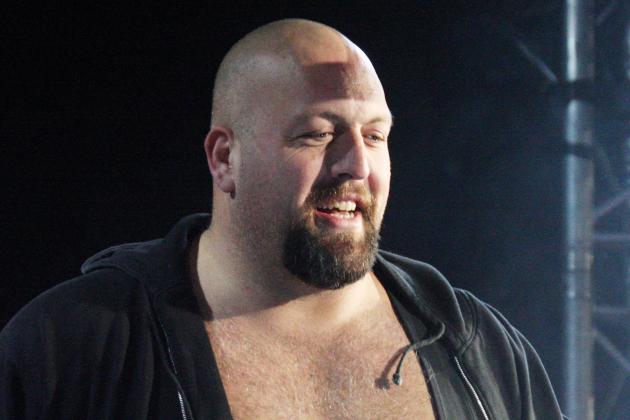 Gallo Images/Getty Images

For some reason, it seems that WWE has a reluctance to let heels win cleanly very often. In the process, many heels not only lose, but they also appear to be cowardly. CM Punk, Dolph Ziggler and Big Show are prime examples of heels that are booked to appear to be weak. Although, Ziggler was the sole surviving member of his Survivor Series team, he has traditionally been booked as looking cowardly for far too long. A convincing win by a heel is not something that the Universe mode in WWE '13 is afraid to do. This makes the game at the very least interesting, because heels can really get the "one up" on faces in a fair and convincing way.
I would have loved to have seen Big Show defeat Sheamus at Survivor Series without pulling the referee into the Brogue Kick. This does not mean the feud would have needed to end; Sheamus' quest to regain the World Heavyweight Championship could have been booked with Show snapping and hitting him with a chair over and over again leading to a match at TLC. The dominating heel needs to return to WWE.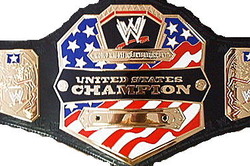 Courtesy of ThinkWrestling.net
The Universe Mode in WWE '13 has a ranking system. Now, a ranking system is definitely not needed in WWE and could lead to troublesome booking (especially if someone becomes injured or a storyline gets in the way of a ranking). The fact is that the Universe Mode seems to balance out a ranking system with storylines. For example, CM Punk is the WWE Champion and feuded with Triple H on Raw, but a match was built between him and number one contender Brock Lesnar on the Extreme Rules pay-per-view. A superstar, especially a major titleholder, should be able to have multiple feuds (minor and major) at a time. This serves to makes the championship look stronger.
On the other hand, WWE should be given plenty of credit for the revitalized tag-team division and more of a focus on championships lately. It was a refreshing surprise to see Antonio Cesaro and R-Truth have a "mini-feud" for the United States Championship. The only problem with this is that the feud should have started earlier (going back to my first point), and a foreigner vs. U.S. citizen angle overshadowed the true importance of the championship.
Emphasizing their history in almost every single way from show introductions to announcer stated championship lineages before title matches, WWE should let the championships speak more for themselves as enticements to make audiences want to see matches—especially pay-per-view matches. The United States Championship match, for example, could have been so much more exciting with a longer build-up that drew upon the sheer importance of the championship.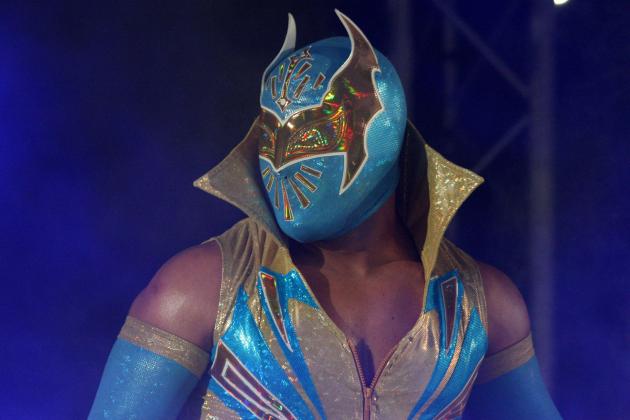 Gallo Images/Getty Images

Randomness occurs far too often in the WWE '13 Universe Mode. The booking that the A.I. utilizes sometimes makes no sense at all. One member of tag-team will face their partner and another random superstar in a triple threat match, for example. This can be annoying, but it really made me think about how randomness could be used to WWE's advantage.
I would love to see Rey Mysterio, Jr. take on Sin Cara in a match to see which tag partner is better at a given time. A WCW style Lethal Lottery of random superstar tag-teams thrown together out of the blue is not what I am suggesting, but once in a while, seeing tag-team members take on each other would be a random change.
Finally, the Universe Mode in WWE '13 is quite engaging if played with the storylines on and letting the A.I. book the matches. The small nuances seen in this mode could be utilized by the real-life WWE in order to make the product even more interesting. Bret Hart believes that WWE '13 is fairly realistic in terms of the in-ring gameplay, but I would go one step further and say that the Universe Mode is extremely captivating from a booking perspective. Do the WWE writers play the WWE video games? I have no idea, but I would hope they would use some of the ideas from them in the programming.