6 Early-Season NBA Slumps That Need to End Now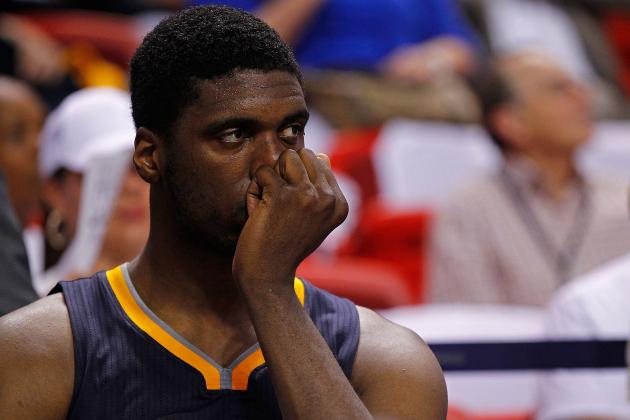 Mike Ehrmann/Getty Images

With a good portion of the season in the books, a few trends have begun to emerge in the NBA. Most of the big-name stars are putting up their usual numbers, but a handful of other players have been somewhat disappointing through the first several weeks.
An increase in playing time hasn't necessarily led to better stats for some of the league's emerging talents, and a number of established veterans have had trouble shooting the basketball so far this year. Like water, these players will eventually find their level, but their respective teams hope that the return to the norm occurs as soon as possible. If it doesn't, the NBA's playoff picture could look a lot different from what people imagined before the start of the season.
(Note: Statistics are accurate as of Nov. 20)
Begin Slideshow

»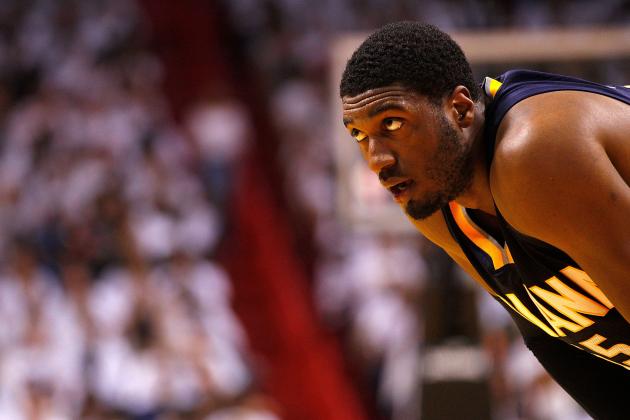 Mike Ehrmann/Getty Images

The absence of Danny Granger obviously has made life a bit more difficult for Roy Hibbert in the post this year. But as someone who represented the Eastern Conference in the All-Star Game last season, Hibbert has no excuse as to why his play has fallen off so dramatically in 2012-13.
With three weeks already in the books, Hibbert is averaging a mere 9.5 points per game while shooting a paltry 40.7 percent from the field. The Pacers' center was paid a king's ransom this summer (four years, $58.3 million) thanks to both his skill and the dearth of centers in the Eastern Conference, but to this point, he hasn't been holding up his end of the bargain.
Perhaps Hibbert's 20-point, 12-rebound outing on Nov. 19 will lead to better things for the former Georgetown star.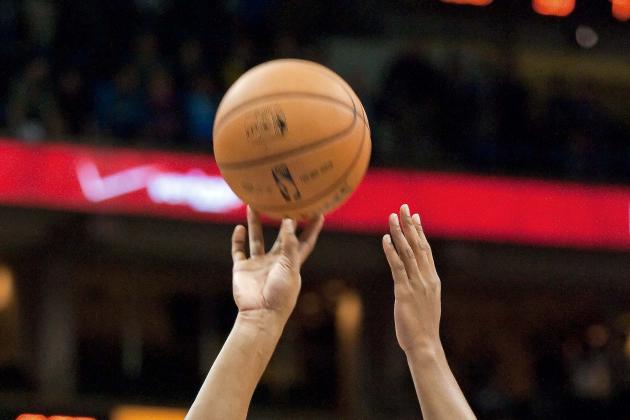 Greg Smith-US PRESSWIRE

With Kevin Love, Ricky Rubio and Brandon Roy all sidelined with injuries, now is the perfect time for Derrick Williams to assert himself as one of the key figures on the Minnesota Timberwolves. Unfortunately for both him and the team, that hasn't happened as of yet.
Williams will always be the player selected after Kyrie Irving in the 2011 draft, but that doesn't need to be such a bad designation if he can prove that he was worthy of the No. 2 overall pick. The main problem is that Williams lacks a defined position, and that reality combined with a questionable scoring touch (he's shooting 35.6 percent from the field in 2012-13) has made it hard for him to gain the trust (read: playing time) of Timberwolves head coach Rick Adelman.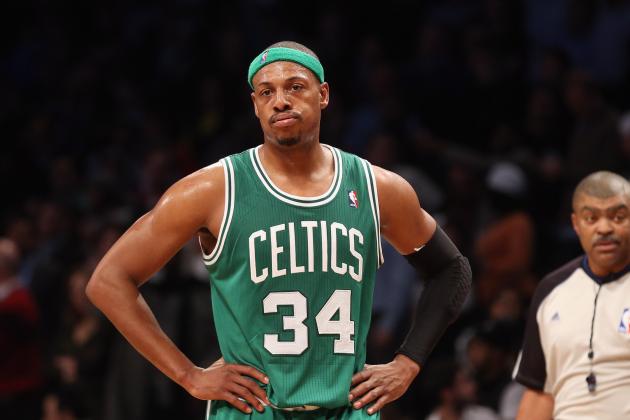 Bruce Bennett/Getty Images

The Boston Celtics were thought to be one of the main contenders for the Eastern Conference title this season, but they've looked about as bad as a 6-5 team can be.
Small forward Paul Pierce is leading the squad in scoring as usual (19.3 PPG), but his shooting percentage is nearly a career low. With head coach Doc Rivers making it a point to limit his star's minutes during the regular season, Pierce is forced to be more effective whenever he's out on the floor.
However, so far this season, Pierce and his teammates are settling for far too many long twos, thus making it harder for them to keep up with their opponents on the scoreboard.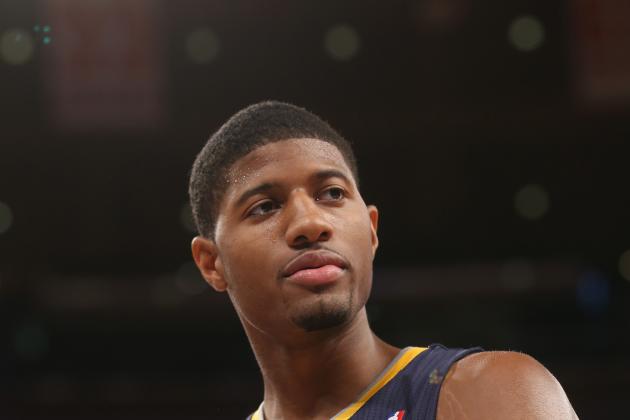 Bruce Bennett/Getty Images

Indiana Pacers swingman Paul George is going to be great—this much we're pretty certain of. But with Danny Granger out, the natives are getting a bit restless for George to begin his eventual takeover.
The Pacers' future star is scoring more than last season largely because of a 20 percent increase in minutes. The 6'8" George has struggled to find his shot in 2012-13, although he is pulling down rebounds at a pretty decent clip. While grabbing boards is important, George knows that he has to start putting up more points in order for Indiana to stay competitive with Granger on the shelf.
"It's frustrating," said George in an interview with Joel Brigham of Hoopsworld. "I'm getting good looks, and it's just frustrating because I know I can shoot the ball well."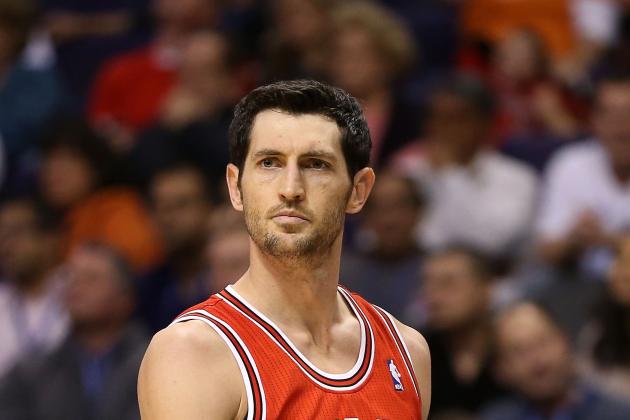 Christian Petersen/Getty Images

The Chicago Bulls brought back Kirk Hinrich to serve as a steadying hand while Derrick Rose recovers from a torn ACL. Hinrich's hand has been anything but steady when it comes to shooting the basketball this season: The 6'3" point guard is only shooting 29.6 percent from the field and an uncharacteristically low 53.3 percent from the free-throw line.
Hinrich was never a great shooter, but he has been decent enough where opposing teams couldn't leave him wide open on the perimeter. With his inability to stretch the defense so far this season, Hinrich is almost a liability to the Bulls' offense.
When asked by K.C. Johnson of the Chicago Tribune, Hinrich attributes his bad numbers to a "small sample size" and believes that he'll turn it around soon enough.
"I'm not worried," said Hinrich. "I still feel like I'm shooting it good in practice."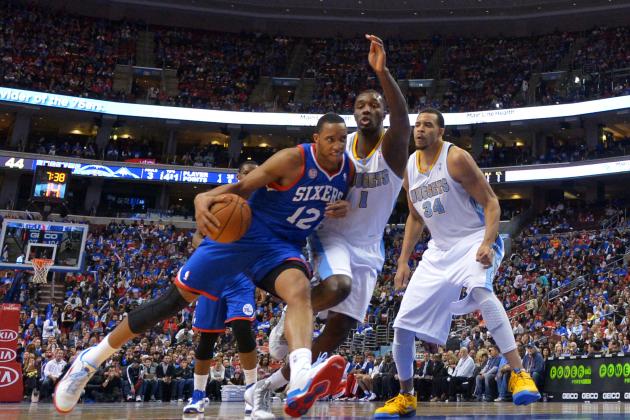 Drew Hallowell/Getty Images

Evan Turner no longer has Jodie Meeks blocking him from the starting lineup at shooting guard, nor does he have Andre Iguodala dominating the ball in the halfcourt set. What the former Ohio State standout does have, however, is a wildly inconsistent mid-range game that prevents him filling it up on a consistent basis.
Prior to the 2011-12 season, Turner worked with legendary shooting coach Herb Magee in an effort to iron out a hitch in his jump shot. Whatever lessons the 6'7" Turner learned back then haven't carried over into this season. After knocking down nearly 45 percent of his shots a year ago, the third-year swingman is shooting a career-worst 40.2 percent from the floor.
Turner and point guard Jrue Holiday are two of the main building blocks that the 76ers plan to use for their foundation going forward. That said, if Turner continues to struggle, it wouldn't be surprising to see the team deal him at some point before he hits free agency in 2014.