Breaking Down Anderson Silva's Reasons for Not Wanting to Fight Jon Jones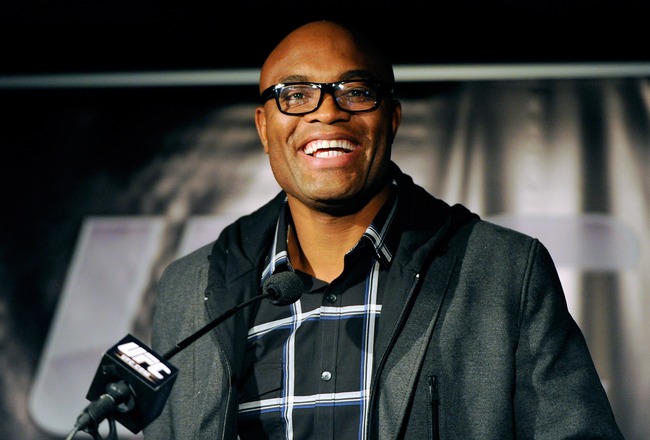 Eric Bolte-US PRESSWIRE
A couple of years ago anyone with the vaguest interest in mixed martial arts was clamouring for a "superfight" between Georges St. Pierre and Anderson Silva.

Both men had virtually cleared out their divisions and it seemed an era-defining head-to-head between the two was inevitable. Then a couple of things happened that set the course of their fates on a different trajectory.

Silva almost got beaten by Chael Sonnen, and all of a sudden the middleweight division looked more alive than ever. The UFC switched its attention to preparing for an eagerly anticipated rematch between Sonnen and Silva, pulling all the strings it could and coping with Sonnen's suspension.
At the same time, the promotion was focused on keeping GSP busy. Fighters like Jake Shields and Nick Diaz were shipped in from Strikeforce to keep the French-Canadian welterweight occupied and, in the case of Nick, created enough drama and personal animosity that any thought of a Silva/GSP superfight was quickly forgotten.

In the middle of it all, one of the biggest phenomenons in the history of MMA went on a dizzying run to grab the light heavyweight championship and put to bed some of the greatest fighters ever to enter the Octagon.

All of a sudden, a Jon Jones vs. Silva match was the only fight that made sense. To fight GSP, there'd have to be a catchweight or one of the fighters would have to move up or down a division. But Silva had plenty of experience at 205 pounds to step up against Jones. What's more, the two men would be a much more thrilling match-up stylistically: flashy, inventive and long-limbed.

Now both Silva and GSP have once again cleaned out their divisions. Looking over his shoulder and wary of the prospect of fighting Jones, the Brazilian middleweight is doing all he can to make the GSP superfight happen.

Why such aversion to facing Jones? Silva has given some clues in his interviews. Here's a breakdown of his reasons for not fighting Jones.
Keep Reading