5 Underrated, 5 Overrated UFC Submission Artists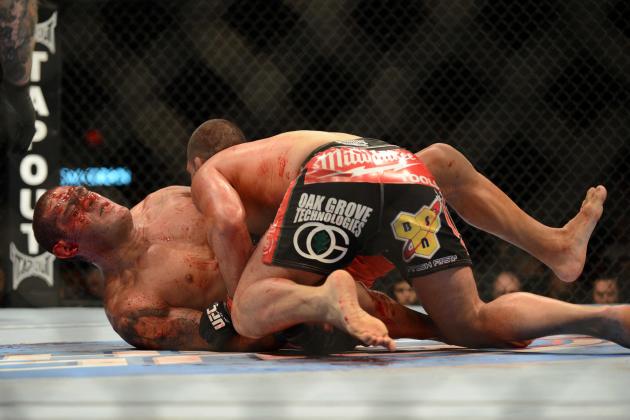 Ron Chenoy-US PRESSWIRE

Let me just get this out of the way at the outset: I'm not a black belt in jiu-jitsu. My belt is just a regular brown one that I wear to make my pants fit better. I don't know Royce Gracie personally. I used to think a kimura was something you ordered in a sushi restaurant. Try the kimura, I'd say. Or how's the kimura tonight? Is it fresh? Because if it's not fresh, it kind of tastes like homeless person.
Nevertheless, I hereby dub myself qualified to identify five underrated and five overrated submission artists working today in the UFC. I watch a lot of fights. A lot. A very high number. And I know who has and hasn't used their submission skills to good effect inside the Octagon. Because if you're not using it to get Ws, either directly or indirectly, then does it really matter how "technical" you are? I say no. And as we've established, I'm an expert.
Begin Slideshow

»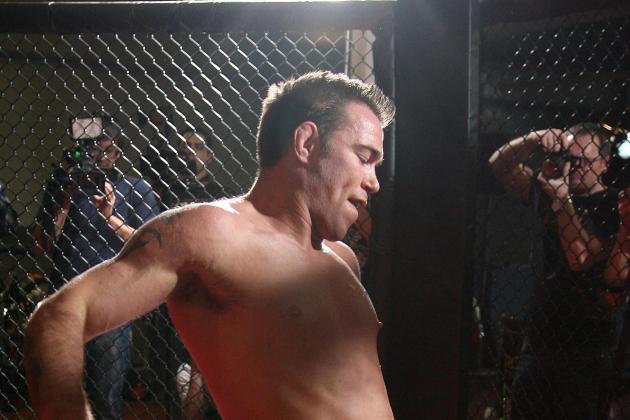 Valerie Macon/Getty Images

He's a great grappler, but when you call him a great submission artist, that's where you lose me. Unless you think he's going for the Emmanuel Yarborough special: submission by smother.
He hasn't garnered a tapout win in three years, and he's never gotten one in the UFC. From my spectator seat, it doesn't even seem like he goes for submissions very much, at least not in a way that actually results in a, you know, submission. Ed Herman is a very good grappler, but five of his eight losses have come by submission. You don't think Shields should have been able to force a tap in that one?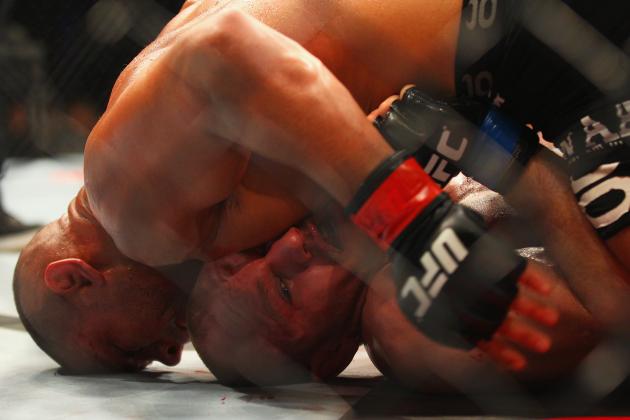 Mark Kolbe/Getty Images

Welp, that was fast. The 46-second knockout last Saturday didn't exactly give Martin Kampmann a chance to showcase his jiu-jitsu skills, but they are there. Though his high-octane Muay Thai gets most of the attention, Kampmann also has seven wins by submission.
He's especially effective with chokes, and I still believe he could have beaten Johny Hendricks that way, had he not been knocked unconscious before ever having a chance to do anything.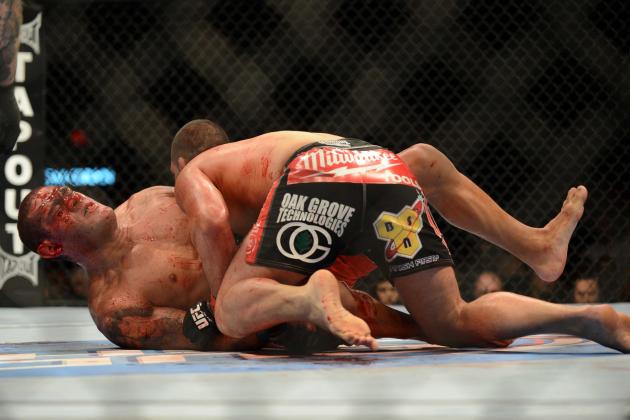 Ron Chenoy-US PRESSWIRE

Antonio Silva has a black belt in Brazilian jiu-jitsu, but you'd never know it by the way he was thoroughly handled by Cain Velasquez on the ground. Velasquez is an elite grappler, no question. But Silva didn't even make it competitive.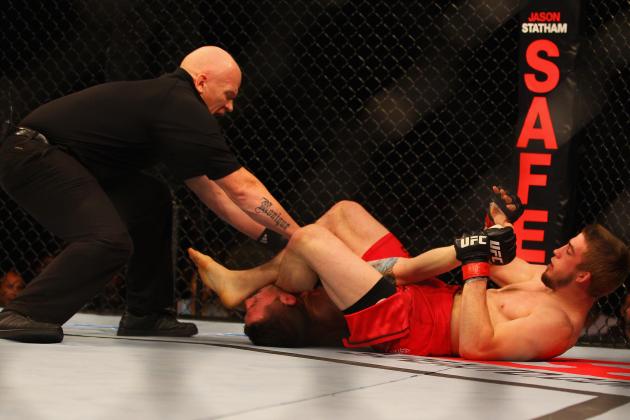 Mark Kolbe/Getty Images

Twelve of the Texan's 15 wins have come by tapout. Back in June, he pulled off one of the slickest submissions of the year with his deadly efficient, 55-second armbarring of Jake Hecht.
Mark Kolbe/Getty Images

OK, OK. Put the pitchfork down. We don't need to bring pitchforks into this. B.J. Penn is a brilliant grappler. He is a legend. He is the former UFC lightweight champion former UFC welterweight champion Hall of Fame Octagon warrior. I get it.
But right now, in what may be the final phase of his illustrious career, I am afraid he is overrated. His guard is great, but he's not as dangerous from that position as other top submission artists. Everyone loves to drool over that flexible rubber guard. But this is not a ranking of rubber guard artists. When was the last time you saw Penn throw a triangle on somebody?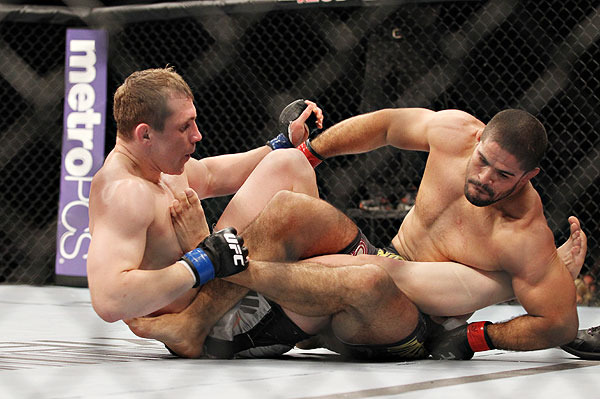 Photo credit: Ed Mulholland for ESPN
Going into his fight with the fearsome Rousimar Palhares, everyone (including me) assumed Alan Belcher would need to avoid any ground exchange like the plague. Belcher not only went to the mat, but beat Palhares at his own game, thwarting those vaunted leg locks. With the win, Belcher became one of the most well-rounded middleweights in the UFC.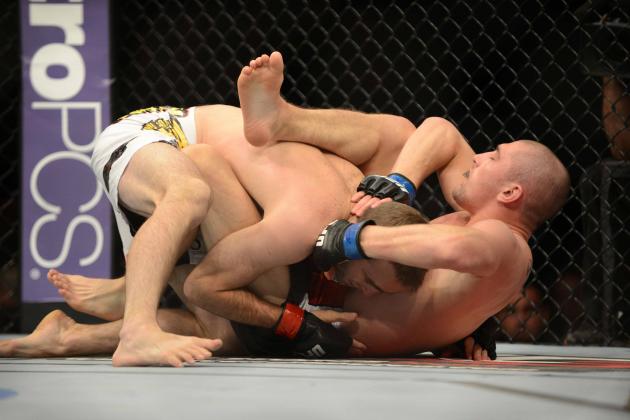 Ron Chenoy-US PRESSWIRE

I'm not ready to completely write off Paul Sass just yet. But after ripping off 12 submission wins en route to a 13-0 record—nine of those by his patented triangle choke—he was unable to avoid Matt Wiman's armbar in September. That doesn't exactly help debunk the theory that Sass is more of a one-trick pony than a polished submission specialist.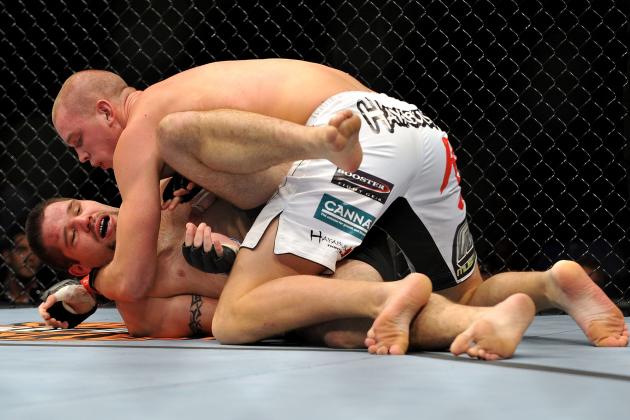 Jon Kopaloff/Getty Images

Stefan Struve, a former kick boxer, was supposed to be a striking expert with that reach and size and what not. But he's recently used that size more effectively in the ground phase, where he has earned a submission in two of his last four fights (all victories). Furthermore, Struve has 16 wins by tapout, as opposed to seven by knockout.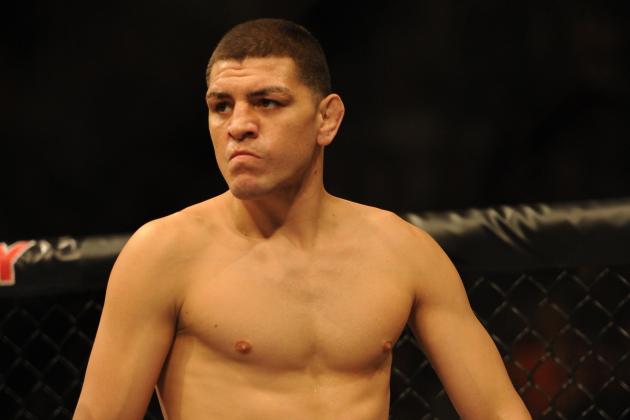 Kelvin Kuo-US PRESSWIRE

Just because you hear him thank "SEE-zer GRAY-see joo-jitz-oo" after every victory doesn't mean he's an unbelievable submission artist.
How can you be a great submission artist if you never use it? Yes, it is a deterrent to the ground that allows Diaz to keep fights standing and use his savantish boxing attack. But if it was his strength and he could pull off huge submissions on anyone, why wouldn't he look to take the fight there? You can only live on past accomplishments for so long, and that Gogoplata hit its expiration date long ago.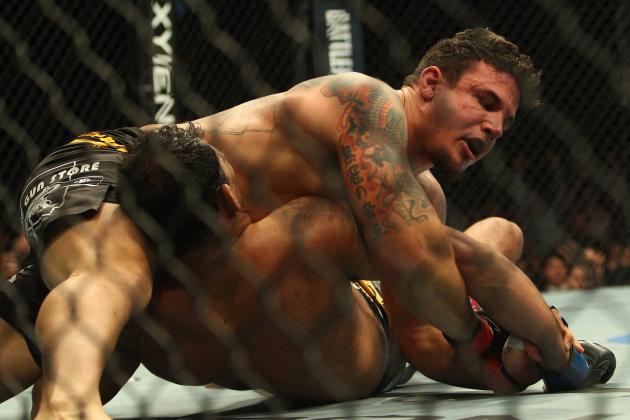 Tom Szczerbowski-US PRESSWIRE

His loss to Junior dos Santos was discouraging, but his stock has now fallen so far down that it seems people have forgotten that he's the most dangerous jiu-jitsu artist in the UFC heavyweight division. And it will probably remain that way until he's no longer there.