Krasovic: Will Gruden Help A.J. Smith Keep His Job?
Use your ← → (arrow) keys to browse more stories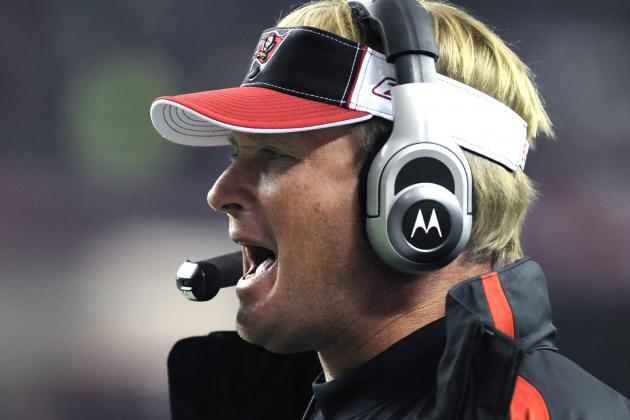 Al Messerschmidt/Getty Images

A.J. Smith and Jon Gruden are friends, so it's fair to wonder whether Smith would be able to persuade Gruden to coach the Chargers. You'd have to think that if Smith can deliver Gruden, a Super Bowl-winning coach, Dean Spanos would retain Smith.