WWE Raw Live Results, Coverage, Analysis and Survivor Series Fallout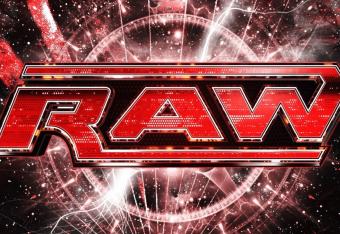 wwe-wallpapers.com

Welcome to the Bleacher Report live coverage for the post-Survivor Series WWE Monday Night Raw.
We are one day removed from Survivor Series, and there are plenty of questions for WWE to address tonight on Raw.
The conclusion of last night's event saw NXT stars Seth Rollins, Dean Ambrose and Roman Reigns make their presence felt by taking Ryback out of the WWE title match.
Every champion successfully defended at Survivor Series, so there will be no new champions giving promos about how they will make their title prestigious again.
Dolph Ziggler was the sole survivor in the main elimination match, which saw him take out Randy Orton with a well-placed superkick to win the match.
AJ and Vickie kept their feud going with some poorly Photoshopped pictures of Vickie with various WWE superstars, so it is clear that they will still be going at it tonight.
We have only TLC left on the 2012 pay-per-view schedule, and WWE is sure to begin the build for the feuds that will highlight the event.
After the way Sheamus destroyed Big Show with a chair following their match at Survivor Series, it seems likely that they will have one more encounter in a chairs match.
Who will face the WWE champion is the real mystery. John Cena was pinned and Ryback was screwed yet again, so we could see Ryback continue in his quest for the WWE title at TLC.
Tonight's show is sure to be interesting following a great PPV, so make sure to bookmark this page and come back tonight for all the action when Raw goes live at 8 PM Eastern/5 PM Pacific from the E.J. Nutter Center in Dayton, Ohio.
Follow me on Twitter @BR_Doctor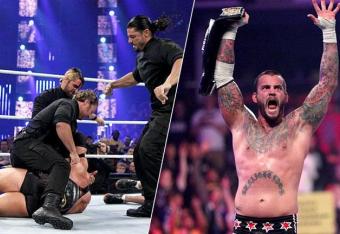 I was hoping to hear a promo from Rolins, Ambrose and Reigns but I think the show ended on a positive note regardless.
Tonight's show had a few slow points but a lot of what we saw was pretty good.
The AJ and Vickie storyline seems to be coming to a close soon, especially since Cena could be out for a bit with an injury following his exit from the ring where he twisted his left leg.
A few of the matches we saw were very good. Nothing ground breaking happened but after a PPV like Survivor Series it would be hard to outdo themselves.
Thanks for joining me for Monday Night Raw. Feel free to keep the conversation going in the comments section.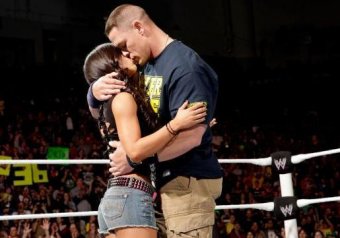 Punk lists a series of superstars who have not held the title as long as he has and the list includes a ton of legends.
Punk shows us a video that highlights his reign as champion. Are they saying he made this for himself?
The look on Heyman's face as he tells Punk he is the best in the world was priceless.
Punk says today is about looking forward to the future. Punk names a date way in the future to say he will beat the top title reign in history.
Heyman says he was a fan of Bruno Sammartino but he could never beat CM Punk. Heyman says none of the names on the list of the top 10 title reigns could not beat him.
Punk does a funny impression of Stone Cold drinking beer before Heyman says Punk will beat The Rock at The Royal Rumble.
Punk says he is most proud of beating Ryback and John Cena in the same match at Survivor Series and he says he did it all by himself.
Ryback's music hits and he comes out. Rollins, Reigns and Ambrose attack Ryback but Ryback is able to fight them off.
They gang up on Ryback in the ring and take him down and eventually they get him outside the ring and keep beating him.
They tear apart the table and get Ryback up on Reigns shoulders for another powerbomb through the table.
Punk gets out of the ring slowly as the three NXT stars get in the ring. Punk stands over Ryback with his title and screams Best in the world.
The show ends with Heyman clapping for Punk as he looks down on Ryback.
After the break we get yet another video replay of events from earlier in the evening.
Paul Heyman is in the ring with a special setup for CM Punká celebration. Heyman gets some major heat by telling the crowd not to boo him.
This guy is really a perfect heel character. He puts over CM Punk like he is the second coming of Jesus in this promo.
Punk is only two weeks away from beating Randy Savage and John Cena on the list of longest reigns. Notice how Bruno Sammartino is numbers 1 and 4. No one will ever touch that guys reigns.
CM Punk comes out in his Paul Heyman shirt and he takes his time getting to the ring as he holds his hands high above his head.
Punk and Heyman embrace in the ring as Punk makes his way from corner to corner refusing to get on the turnbuckle and pose for the fans.
Heyman is crying out of sheer joy as Punk gets a mixed response from the crowd.
Paul Heyman and CM Punk are backstage and Heyman is putting Punk over again. He says he wants tonight to be the best night of Punk's life at the celebration.
SinSterio vs. Team Hell No Part 2
We see Kane keeping Sin Cara grounded after the break. Kane hits a sidewalk slam to Cara for a two count.
Bryan tags in and puts Cara in a surfboard submission. He pulls down on Cara's jaw to add pressure.
Kane comes in off the tag with a low kick to Cara for another near fall. Titus and King have a long talk about wash rags while the match is going on.
Bryan whips Cara into the corner and misses following up, allowing Sin Cara to hit a tornado DDT to get some room.
Rey and Kane get the tags and Rey gets Kane down with a couple kicks to the head. Kane reverses momentum until Rey hits a reverse DDT.
Bryan saves the pin and Cara takes him out. Kane leaps off the top and hits Rey with a clothesline for a two count.
Rey gets Kane on the ropes and hits the 619 followed by the splash. Kane catches him in the splash and goes to chokeslam him but PTP get in the ring and attack everyone.
No Contest
Cara takes out Titus with a kick and then hits Young with a headscissors. Rey hits both members of PTP with the 619 and Kane hits Titus with a chokeslam.
SinSterio and Team Hell No stand tall as PTP recover in the aisle.
Photos: WWE.com
SinSterio vs. Team Hell No Part 1
Mysterio gives his shirt to a little CM Punk fan at ringside before Daniel Bryan makes his way to the ring.
Kane is out last for this non-title match and we get going after the bell. Kane and Cara start things off with Kane getting kicked a few times by Cara.
Cara misses a springboard and Kane knocks him down with a shoulder block before tagging in Daniel Bryan.
The crowd chants Yes as Bryan puts Cara in the corner and hits multiple kicks to the chest. Bryan misses a knee from the middle rope and Cara takes advantage.
Rey gets the tag and they hit a double kick to Bryan for a near fall. Bryan comes back with a kick and Kane tags himself in.
Rey goes after both men and hits a low dropkick to set Kane up in the ropes. Kane rolls out and Rey hits a seated senton on the outside.
Bryan takes out Rey and Cara hits Bryan with a suicide dive as we head to a commercial.
It looks like the attack by Ziggler to Cena is being used as a reason for him to be out on injury.
They can't cover up what they already showed us in slow motion.
Sin Cara and Rey Mysterio are out first for a tag team match with Prime Time Players sitting in on commentary.
Does anyone think CM Punk will be debuting a new title tonight during his celebration?
I hope it is not this design if he does.
AJ is shown backstage and Layla is trying to talk her out of something. She ends up in front of the lockerroom and AJ tells Layla to leave her alone.
AJ goes in and walks up to Dolph Ziggler and asks who he thinks he is. He tells her to save it and calls her nothing.
Ziggler really gives it to her with the insults and he calls her weak and pitiful. AJ seems to be affected by this and Ziggler just sits back down and grabs his phone.
AJ freaks out on him and starts smacking the hell out of him. Cena runs in and pulls her off only to have Ziggler attack him.
Cena ends up in the shower area and Ziggler tackles him through the walls of the stalls. Cena holds his leg in pain and Ziggler attacks him one more time before being taken out by officials.
That was awesome. That tackle through the stalls looked great.
AJ walks into Vickie's office and Tamina is there to stand between them. AJ says she is looking forwis ard to getting to know Tamina a little better.
She asks Vickie if she set it up for Dolph to come out and attack Cena and Vickie laughs at her. Her laugh is extremely annoying.
AJ says Cena is hurt and Vickie doesn't care. AJ says she will do something about this before walking off.
It looks like Tamine is Vickie's new bodyguard.
Sheamus vs. Damien Sandow Part 2
After the break we see Sandow punishing the arm of Sheamus and Cole tells us how he took control during the break.
Sandow stays on Sheamus with a few knees to the mid-section and a forearm to the back for a two count.
Sandow drops Sheamus on the apron and keeps beating on him with elbows and forearms to the head. He gets back in the ring and drops a knee to Sheamus' face.
Sandow tells Sheamus to quit as he keeps him down with a headlock. Sheamus tries to fight up but Sandow puts him back down and goes back to the headlock.
The pace has really slowed down with Sandow keeping Sheamus grounded with a headlock. We have seen that move used a little too much tonight.
Sheamus grabs Sandow during the Elbow of Disdain and he hits the Irish Curse backbreaker to give him some time to recover.
Sandow is on the apron and Sheamus hits a high knee before pulling him over the top rope for the Irish Hand Grenades.
He brings Sandow back in with a suplex and then he goes to the top rope for a battering ram to Sandow.
Sheamus pulls Sandow up and hits White Noise after walking around for a moment with Sandow on his back.
Sheamus gets up and calls for the Brogue Kick. He hits it for the pin and the win.
Winner: Sheamus
I knew it woud end that way but I am happy it lasted as long as it did. Sandow had the upper-hand for a lot of the match and it keeps him looking like a threat to top stars despite a loss.
Photo: WWE.com
Sheamus vs. Damien Sandow Part 1
Sandow says he won't get in the ring while Sheamus has the chair and he waits for it to be thrown outside the ring.
The bell rings ans Sheamus pushes Sandow to the corner and Sandow gets in the ropes and makes the ref push Sheamus back.
Sandow goes behind Sheamus and Sheamus hits him in the face with an elbow to send him out to the apron.
Sandow keeps the ref between him and Sheamus until he can hit a kick, but it doesn't top Sheamus from running him over with a shoulder block.
Sandow ends up getting Sheamus down in the corner and he kicks him a few times before the ref makes him back off.
When he goes back Sheamus hits him in the gut a few times. Sandow gets run over again but he ends up coming back and putting Sheamus down in the corner.
Sandow tries for a suplex but Sheamus reverses it into a suplex of his own for a near fall. Sheamus continues the punishment to Sandow by stepping on his arm and hitting a knee drop to the shoulder.
Sandow screaming during his matches is hilarious.
Sheamus stops a hip toss and he grabs Sandow by the beard and throws him out of the ring before we got to a break.
Sheamus is out after the break with a chair in hand for his next match. Could they be any more obvious about their next match being a chair match at TLC.?
Before the match Sheamus talks about facing Big Show a few times for the title in some great matches.
The crowd gives Sheamus the What treatment until he calls out Big Show to settle this feud for good. Big Show's music hits and he comes out on the ramp.
Sheamus taunts Show with the chair as Show says they have nothing left to settle between them. He says he beats Sheamus twice for the title.
Sheamus tries to talk and Show screams that it is his turn to talk.
Awesome! Damien Sandow comes out and he heads to the ring to face Sheamus. Even though this will probably be a beatdown by Sheamus I am still happy to see Sandow.
David Otunga vs. Miz
Since Miz is facing Otunga it looks like WWE is going to push him as a babyface going forward. As Miz comes out the crowd seems pretty luke-warm.
The bell rings and they lock up with Otunga using his power to get Miz in the corner for some kicks to the gut.
Miz comes out of the corner strong but he telegraphs a back drop and Otunga puts his shoulder into the ring post.
Otunga slams Miz and then hits a knee drop using the ropes to get some extra height. Miz kicks out and Otunga locks him in a headlock.
Otunga hits a clothesline and a shoulder tackle for a two count. Otunga hits Miz in the chest a few times as a small Miz chant breaks out in the crowd.
Cole puts over Otunga for his aggression. Otunga keeps on Miz with a side headlock for a long time.
Miz lifts up Otunga on his back for a moment but Miz eventually goes back down to the mat.
Miz fights out and hits a sunset flip for a two count. Miz keeps up with right hands to Otunga to knock him down every time he tries to get up.
Miz ends up hitting his corner clothesline and then he goes to the top for a diving double axe handle. Miz lines up behind Otunga for the Skull Crushing Finale and he hits it for the pin and the win.
Winner: Miz
With Miz being down for most of the match and then hitting his finisher as planned it is clear this match was designed to get him over as a face.
Heyman is shown freaking out at some guy backstage for not having balloons ready for CM Punk's celebration before we see Miz walking backstage as he heads to the ring for a match.
Khali vs. Epico and Primo
Khali easily dominates the early part of the match while Hornswoggle uses the flowers as a trick to spray Rosa in the face with water.
Khali disposes of both Epico and Primo for the quick pin and win.
Winner: Khali
What was the point of that?
After the break wee see Khali coming out and Epico and Primo already in the ring. Hornswoggle comes down with some flowers for Rosa as the handicap match gets underway.
No matter what Cena does it still can't measure up to Vince tearing both quads getting in the ring.
They focus on Cena hurting his leg as he exited the ring in the video and then we go backstage to see Cena being looked at by a doctor while AJ stands by and comforts him.
That was a very entertaining match. Both men used everything they had in that one. Orton getting the win after being the last man eliminated last night helps keep him at the forefront.
Cole plug the celebration for Punk's year-long title reign before throwing to a clip of earlier when Cena and AJ made out.
This just happened and we are seeing it again?
At least WWE is giving us a bathroom break.
Randy Orton (1) vs. Alberto Del Rio (1) (2 out of 3 Fall Match) Part 3
The ref makes sure Orton can continue before ringing the bell to start the final fall of the match.
Del Rio gets Orton in the corner and punishes his arm some more. Del Rio runs into the corner and Orton slides up on the top turnbuckle and then rolls over Del Rio to get a near fall.
Del Rio hits a nasty running enziguri to the arm of Orton for a near fall. That sounded disgusting.
Del Rio runs right into a signature backbreaker from Orton and now Randy is back in control Ricky grabs Orton's foot and the ref boots him from ringside.
Del Rio hits Orton with a back stabber while Orton watches Ricky walk away and he almost gets the win.
Del Rio is getting heat from the crowd as he mocks Orton with his pre-RKO routine. Del Rio actually tries for the RKO and Orton reverses it and ends up hitting Del Rio with the rope-hung DDT.
Orton winds up for the RKO and Del Rio turns it into another CAB. Orton tries to keep his hands locked but Del Rio eventually locks in the hold.
Orton ends up rolling Del Rio over onto his shoulders for a near fall. Del Rio runs into the corner and misses a kick and Orton follows up with an RKO for the final pin and the win.
WInner: Randy Orton
Randy Orton (1) vs. Alberto Del Rio (0) (2 out of 3 Fall Match) Part 2
After the break we see Orton fighting out of a headlock only to get dropped by Del Rio again.
Del Rio stays on the arm of Orton until Orton hits a back suplex to get back control.
Orton hits a pair of clotheslines and a powerslam as he gets going and the crowd gets behind him as he tries to pick Del Rio up.
Del Rio gets him down into the CAB out of nowhere and makes Orton tap to get the second fall.
Second Fall to Alberto Del Rio
Randy Orton vs. Alberto Del Rio (2 out of 3 Fall Match) Part 1
The bell rings as Orton starts off with a couple hard rights and a clothesline to take Del Rio down for a one count. Del Rio comes back with kicks to the mid-section of Orton.
Del Rio snapmares Orton and kicks him in the back for a near fall. Orton hits a beautiful dropkick out of nowhere for another near fall.
Lawler puts over Orton and Ziggler for having amazing dropkicks.
I just watched Del Rio tell the ref to tell Orton to duck and then Orton ducked a clothesline and hit Del Rio to take him down.
Del Rio hits a quick kick and then drops Orton on his arm to help him set up for the Cross Arm Breaker. He tries to lock it in but Orton throws him out of the ring to get some breathing room.
Orton tries to grabs Del Rio to bring him back in the ring but Del Rio pulls his arm down into the ropes and then hits the arms against the ring post several times.
The ref counts past five and DQs Del Rio.
First Fall to Randy Orton
They go to a commercial right away after the bell rings for the first fall.
This article is
What is the duplicate article?
Why is this article offensive?
Where is this article plagiarized from?
Why is this article poorly edited?