Top 5 Maria Sharapova Commercials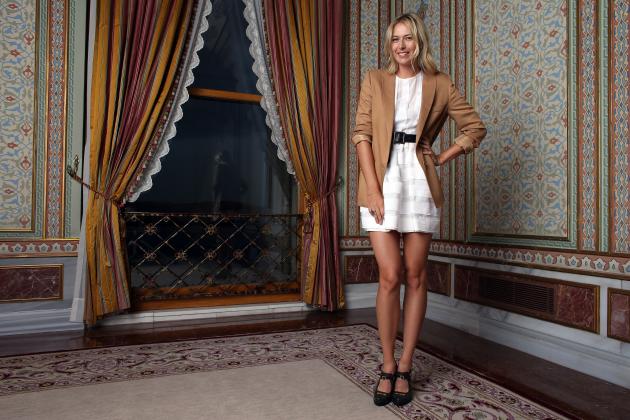 Julian Finney/Getty Images

Since Maria Sharapova came to the tennis scene 11 years ago, she has brought a lot of change to the women's game.
And we're not talking about grunting.
Since her success at the age of 17, Sharapova was soon after the most sought-out athlete for endorsements.
Five years into her career, she was listed by Forbes Magazine as the highest-paid female athlete in 2006 thanks to her Nike, Cannon and Motorola endorsements.
Now, Sharapova is one of the most recognizable international athletes, continuing to be the face of major brands and organizations, and even designing her own Nike clothing on the court.
From Cannon and Nike to cameos on "SportsCenter", here are Sharapova's best commercials over the years.
Begin Slideshow

»
Here we have the popular "intimidation" athlete commercial, but most of her opponents are probably more fed up with her 30 second "prep time" between points.
Oh Maria.
Here we have a classic "This is SportsCenter" ad from six years ago. Along with Sharapova, only Andy Roddick and Roger Federer have also appeared in SportsCenter ads.
By far the most clever Sharapova commercial, this ran during the 2006 U.S. Open, which turned out to be a good omen, as Sharapova dominated Justine Henin for the title.
However, the best part of this ad might be the cameo by the McEnroe brothers.