Should GSP Take Silva Fight?
Use your ← → (arrow) keys to browse more stories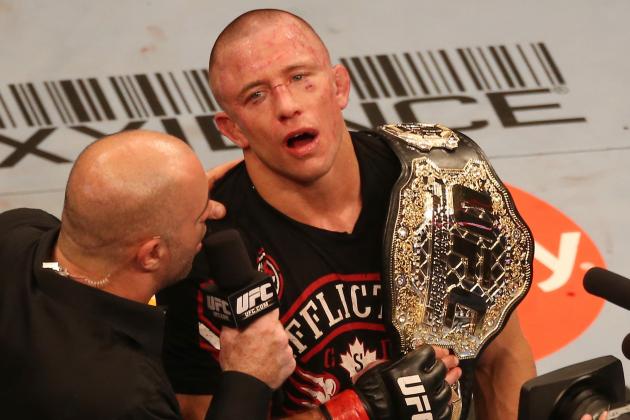 Tom Szczerbowski-US PRESSWIRE

Life is generally very good at the top. It is for Georges St-Pierre, the UFC's multi-millionaire poster boy who has blue-chip sponsors, a growing legacy and the adoration of millions. If it's good to be the king, it's great to be GSP. But things are about to get a wee bit more uncomfortable for the UFC welterweight champion. Even before returning after 19 months away and with Carlos Condit standing in the way, talk of a super fight with middleweight champion Anderson Silva began, and it's only going to intensify after St-Pierre's stellar performance at UFC 154.