WWE Survivor Series Results: Whose Stock Rose and Whose Stock Fell?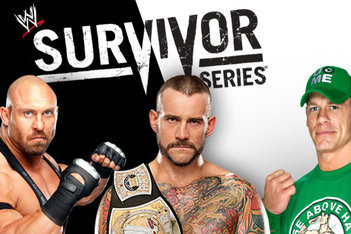 (B/R photo)
Survivor Series 2012 now is in the books. The winners have been lauded, and the losers have been lambasted.
As is the case with any pay-per-view event, there are those whose future with the company either brightened or clouded up, depending upon their performance. For instance, CM Punk's victory in the Triple Threat match solidified him as one of the best WWE champions in recent history. Meanwhile, the quick exits of Tensai and Brodus Clay in the night's first Elimination match could spell doom for their runs in WWE.
That being said, let's take a look at some of the performers whose stock rose and fell as a result of Survivor Series.
Begin Slideshow

»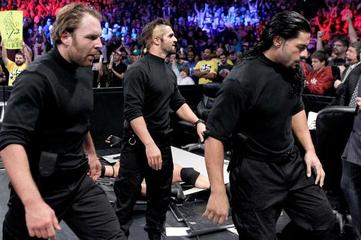 (WWE.com photo)
Finally! WWE finally looks like it is going to give some of it rising young stars a chance to shine on the big stage.
Roman Reigns, Dean Ambrose and Seth Rollins were three of the rising stars that many in the WWE Universe wanted to see move up to the big league. And you cannot get much bigger than one of WWE's "big four" PPV events to make that move.
Just as it appeared that Ryback would walk out of Survivor Series with the WWE Championship, these young stars, dressed as security personnel, stormed the ring and took Ryback out...literally. They beat him out of the ring and wound up power-slamming him through a broadcast table. Then they coolly walked out. No words, no bravado...just quick in and quick out.
Since they did not attack CM Punk or John Cena, it was obvious that Ryback was targeted. And I would not be surprised if they wind up being part of a Paul Heyman stable with Punk and Brock Lesnar.
Did you notice the irony of the attack? It closely resembled the time when Nexus stormed the ring and took out everyone in sight. One of those Nexus members was Skip Sheffield. You now know him as Ryback.
Future Stock: High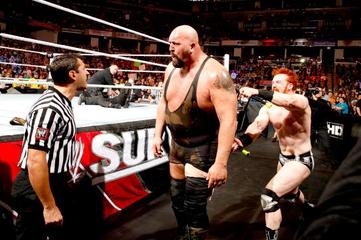 (WWE.com photo)
Sheamus and the Big Show took their World Heavyweight Championship feud (and their character development) up several notices Sunday night. Their aggression in and out of the ring was something that had not been seen in a scripted feud in a long time.
Both men came to the ring looking for a fight, and boy, did they get one. The match had everything an Attitude Era fan wanted.
There was no conventional wrestling in this match. There were beatings, beatings, more beatings and even some trickery thrown in for good measure.
But whatever action took place inside the ring could not hold a candle to what happened outside the ring. Sheamus attacked (and kept attacking) Big Show with a folding chair in an effort to make him beg for mercy. Then for good measure, Sheamus finished Show off with a Brogue Kick. The arena exploded for The Celtic Warrior after that.
This was definitely a match that left the WWE Universe wanting more from these two guys.
Future Stock: High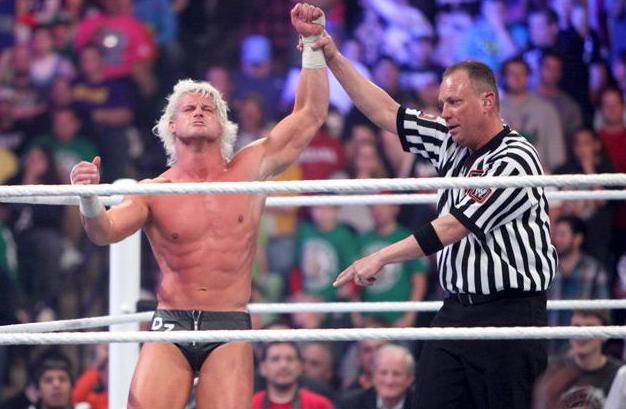 (WWE.com photo)
Former World Heavyweight champion. Former Intercontinental title holder. Current Money in the Bank briefcase custodian.
Now, call Dolph Ziggler "survivor."
The captain of Team Ziggler already draws comparisons to Ric Flair. Sunday night, he won the second Elimination Match of the night with a move straight from Shawn Michaels, as Ziggler dropped Randy Orton with a superkick to the chin.
With the victory, Ziggler adds yet another layer to the buildup for eventually (and successfully) cashing in his MITB briefcase. And with the title belt under his arm, who knows how much higher he will go?
Future Stock: High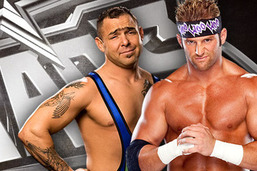 (B/R photo)
It's bad enough when you are put in the dark match before a pay-per-view event. Then you lose that match.
Face it, Marella and Ryder are not taken as a serious threat in the tag team division. They're not even taken as a serious threat to anything in their current characterization.
Unless WWE does something to beef up their characters, such as a heel turn, Team CoBro is destined to be the main attraction in the WWE comedy club.
Future Stock: Low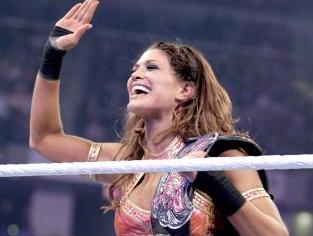 (WWE.com photo)
OK, so Eve won her Divas title match with Kaitlyn. Aside from continuing that tired story of someone trying to take Kaitlyn out prior to the match, so what?
Future Stock: Low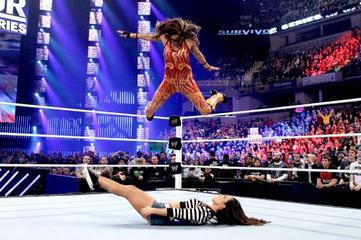 (WWE.com)
Last year, it looked like Tamina Snuka had finally caught her break. She was being pushed to challenge Beth Phoenix for the Divas title. She was capitalizing on her famous family ties (dad is Jimmy "Superfly" Snuka).
Phoenix defeated her. End of story. End of storyline. Back to oblivion in a division that was not relevant to begin with.
Fast forward to Survivor Series. Just when it seemed AJ Lee finally had gotten the drop on Vickie Guerrero, Tamina comes out to put a drop on AJ.
Just like her famous father, Tamina climbed to the top rope and soared off onto a prone opponent. And finally, we may be seeing a feud in the Divas division that has the potential to bring the division back from mediocrity.
Look for a Divas match at TLC between the highly popular AJ Lee and the now highly hated Tamina Snuka. You could bear witness to the rebirth of interest in women's wrestling.
Future Stock: High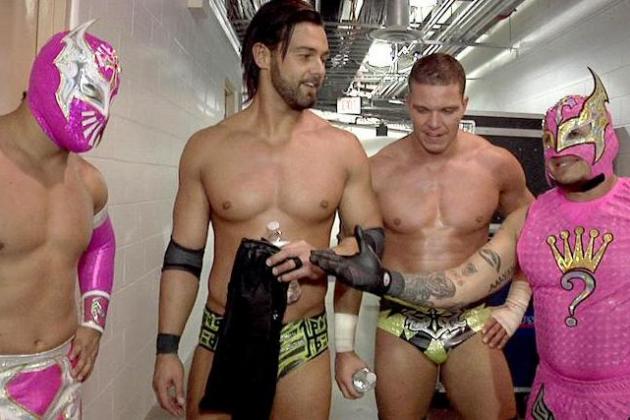 (WWE.com photo)
Earlier on Sunday, the New England Patriots routed the Indianapolis Colts, 59-24. That night, there was another rout involving a team in Indianapolis.
Survivor Series opened with an Elimination Match involving four sets of tag teams and two singles wrestlers. Once the two singles wrestlers were disposed of, the four tag teams went to work.
That should be, the two high-flying tag teams went to work. The other two tag teams went to the showers.
The future of tag team wrestling stood shoulder to shoulder in the ring at the end of that match.
Future Stock: High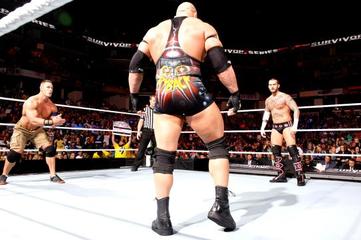 (WWE.com photo)
Here is how the rest of the card fared Sunday night. Rising stocks go into the Bull Market, while the falling stocks go into the Bear Market.
Bull Market
3MB: Much as I hate to admit it, they are catching on.
Antonio Cesaro: Combine his physical talent with his anti-American sentiment, and you have a midcard heel the WWE Universe enjoys booing lustily.
Kaitlyn: She is the heir apparent to Beth Phoenix in terms of Diva toughness.
Bear Market
Brodus Clay: His gimmick is staler than month-old bread.
Tensai: See Brodus Clay.
R-Truth: Shouldn't Little Jimmy be going off to college soon?
As for the rest of the Superstars on the card, they can be classified best as a "push." They performed as expected, and the outcomes did nothing to move the needle on their popularity or heat.
Follow Bill Atkinson on Twitter at @BAtkinson1963.