Derek Dooley Fired: 5 Coaches Who Would Make Biggest Impact for Vols' Recruiting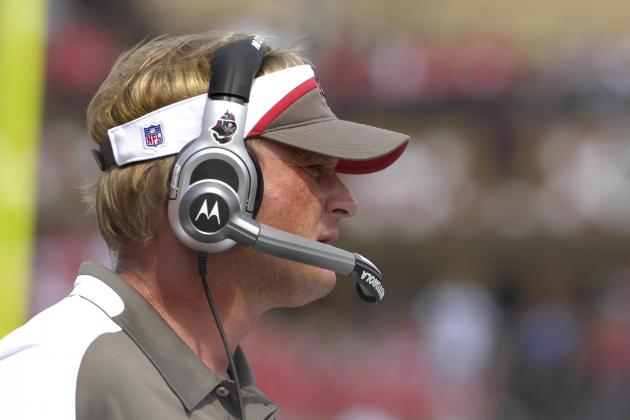 Al Messerschmidt/Getty Images

Derek Dooley is now the former head coach of the Tennessee Volunteers, and this is a move that's going to drastically impact recruiting for the program.
Shakeups and uncertainty are never a good thing in recruiting, but the Volunteers can make up for all of that and more by bringing in the right guy for the job.
A major coaching hire can really jump start this Tennessee program, and excitement about a program can really do wonders.
Here are five potential coaches Tennessee could hire that would make a huge impact in recruiting:
Note: h/t to Wes Rucker of 247Sports and his very extensive list of potential coaches for Tennessee.

Begin Slideshow

»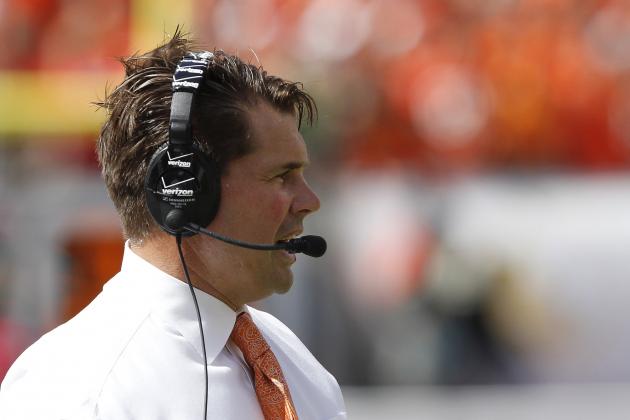 Joel Auerbach/Getty Images

Al Golden is currently the head coach of the Miami Hurricanes, and he was an option the last time Tennessee had a coaching opening, so there's a possibility Tennessee can re-spark his interest in their program.
Making things easier would be the fact that Miami has self-imposed another bowl ban—their second in a row—in response to the Nevin Shapiro scandal.
Miami is still in hot water, and this second bowl ban has to be disappointing for Golden. Perhaps this is the perfect time to get him to reevaluate.
He'd be a recognizable name for recruits, and he'll be bringing in head coaching experience at the college level.
Golden would be a great potential hire for Tennessee if the Vols can get him to flip.
Streeter Lecka/Getty Images

Raheem Morris is a young, talented coach, and he'd be a recognizable name for recruits because of his time as a head coach for the Tampa Bay Buccaneers.
He's currently the defensive backs coach for the Redskins, so Tennessee could provide him with a huge step up. Being a head coach for an SEC team like Tennessee is essentially just a step down from being an NFL head coach, so I can imagine that the Volunteers would be an attractive option for Morris.
He has three years of head coaching experience in the NFL, and he's still coaching in the NFL as an assistant, so he'd be the perfect guy for recruits to talk to in order to figure out how to get to the next level as football players.
He has a lot to offer Tennessee from both a football and recruiting standpoint, and they'd certainly have a lot to offer him.
Morris would be a great potential option for Tennessee.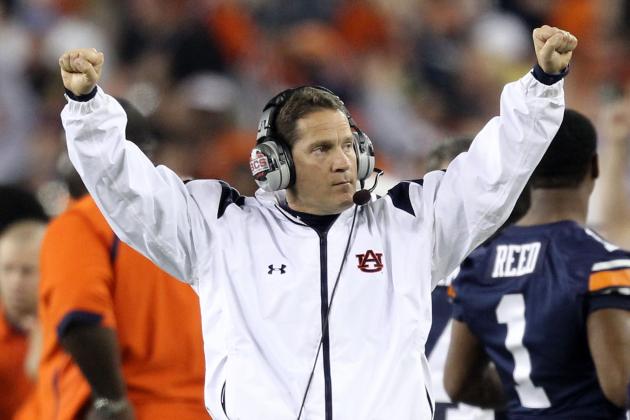 Christian Petersen/Getty Images

Gene Chizik is currently Auburn's head coach, but there's been serious speculation regarding his future with the Tigers.
If he is indeed fired, he's a coach that the Volunteers need to make a run at.
Not only does he have experience coaching in the SEC, but he also led Auburn to a BCS National Championship back in 2010.
He's a big name that recruits will instantly recognize, and the fact that he's won a BCS title will only help Tennessee on the recruiting trail.
Chizik will only be an option if Auburn does fire him, but if the Tigers do, he's an option Tennessee should pursue.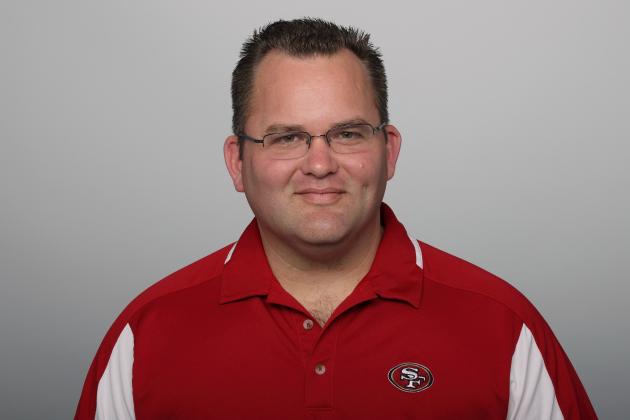 Handout/Getty Images

Greg Roman is currently the offensive coordinator for the San Francisco 49ers, and while he may not be a flashy hire, he could be the most fundamentally sound option for Tennessee.
Roman was with Jim Harbaugh back at Stanford, so he has experience coaching at the college level. More importantly though may be the impact that he had on the 49ers offense and quarterback Alex Smith.
The fact that he could make that offense dangerous is a testament to his abilities as a coach, so that plus his experience at both the college and NFL level would be a pretty big selling point for recruits.
To make things even more interesting, Wes Rucker of 247Sports is reporting that Roman is reportedly hoping to hear from Tennessee:
Also, govols247 has heard from multiple sources that Roman would love to hear from UT.
He's a great option for Tennessee, and I expect he'll be in the running once the NFL season is over.
Roman may not be a big name that many recruits and fans know right off the bat, but his experience and success at both the college and NFL level will be a huge plus on the recruiting trail.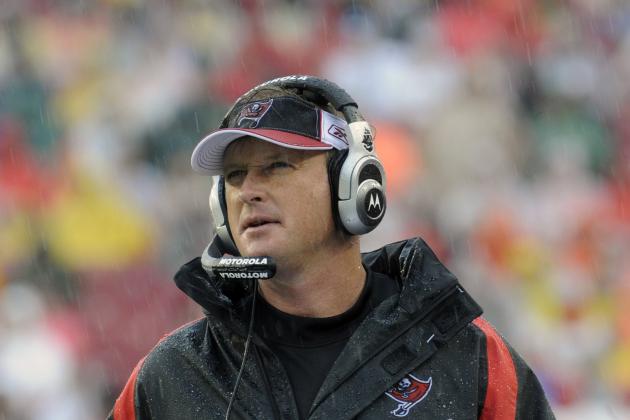 Al Messerschmidt/Getty Images

Jon Gruden would be the ultimate hire for Tennessee.
He's one of the more recognizable figures in football due to his status as an analyst on Monday Night Football, and he has a Super Bowl ring from back when he was the head coach of the Tampa Bay Buccaneers.
Gruden would be the perfect hire for Tennessee, as he would create a ton of hype for the program, thus creating a lot of interest from recruits.
There's a ton of speculation surrounding Gruden and whether or not he will return to coaching at the college level or return to the NFL, and there's also the fact that he just recently signed a five-year contract extension with ESPN for Monday Night Football.
But, if there's a will, there's a way...
He'd be a huge recruiting draw for the Volunteers, but he's also a great football coach as well, so Tennessee needs to do all they can to bring him into the fold.