UFC 154 Results: 4 Reasons GSP vs. Condit Exceeded Expectations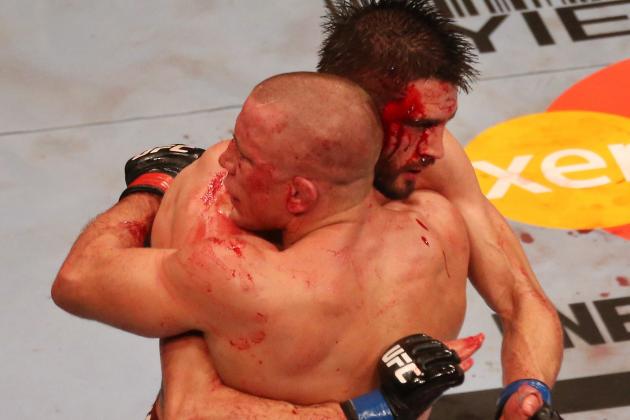 Tom Szczerbowski-US PRESSWIRE

Most people didn't know what to expect when Georges St-Pierre returned to the cage to unify welterweight titles with Carlos Condit.
What they got was an utter barnburner—the most exciting St-Pierre fight since he dismantled Jon Fitch in 2008, and a main event that ranks as one of the better that the UFC has provided the fans in Montreal since breaching the market there.
Here are some reasons why that was possible.
Begin Slideshow

»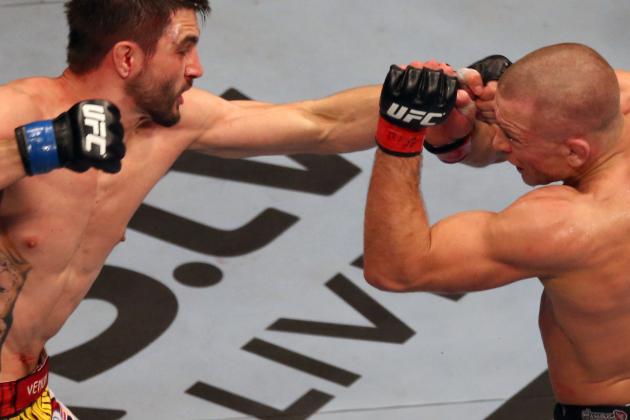 Tom Szczerbowski-US PRESSWIRE

In MMA, gameness is a true virtue. There's no tangible way to measure it, it doesn't show up on the pre-fight medical or in the tale of the tape before a fight, and most people don't understand it even when they think they do.
Carlos Condit is gameness. He's the dog that loves the fight, the man who smiles at his own blood on the cage floor and who fearlessly takes punishment in the hope that he might dish some out.
He stood with St-Pierre and traded with him; hurt him on occasion, sometimes badly. He was tireless off his back, constantly working for submissions. He was unbroken after five rounds with the best welterweight to ever live, a man beaten only by the decision of judges, and not by the beating he took at the hands of GSP.
Without that intangible, this fight is a yawner and it's over early.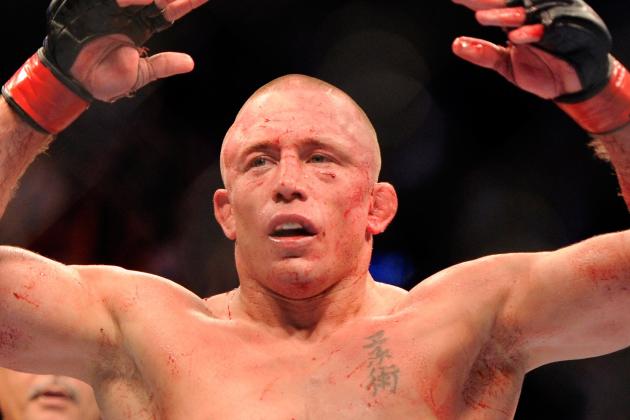 Eric Bolte-US PRESSWIRE

Say what you will about Georges St-Pierre—good and bad—he's earned it all. However, on Saturday night in Montreal, he came to fight. He came to fight like he did before image mattered to him.
He engaged Condit on the feet with relative reckless abandon, only used his crushing top game when he absolutely had to and left the cage looking like a man who escaped a car wreck.
If this is the GSP that fans can look forward to in the future, there's no question that he'll win back fans that have strayed, and he'll definitely see that streak of decision wins come to an end in the near future.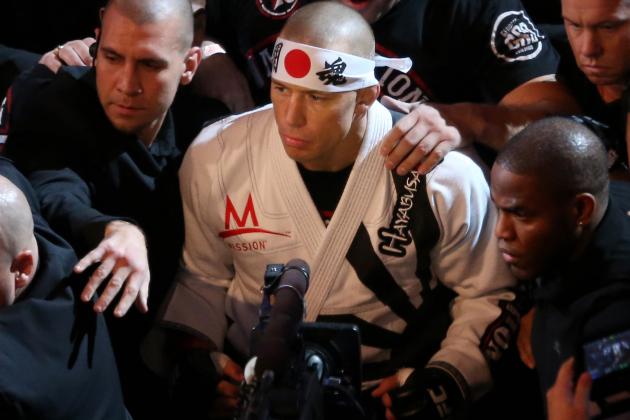 Tom Szczerbowski-US PRESSWIRE

When you lose the biggest name in the sport for over a year, even the haters miss him. There are only a handful of true stars in the UFC, guys that transcend the sport and earn mainstream attention all over the world.
Actually, if you take away Anderson Silva's popularity in Brazil, there's really only one. It's St-Pierre.
Whether you love the guy or can't stand him, the fact is that there was an electricity in the air for his return and it made his fight with Condit all the more special.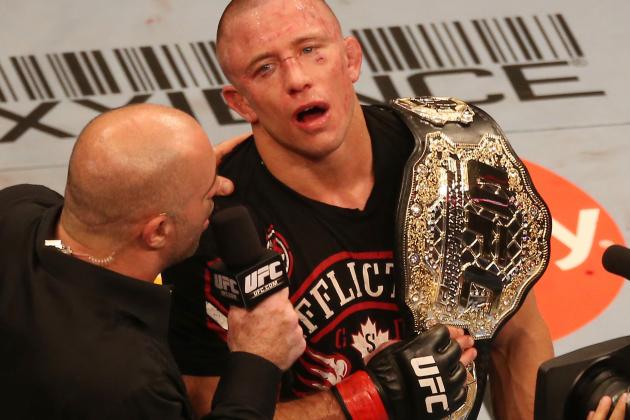 Tom Szczerbowski-US PRESSWIRE

Some people love the idea of Silva being cageside, getting his own isocam during the main event and being the topic of conversation almost constantly—before, during and after the event.
Don't count me in that group, but the people are out there.
GSP's performance on its own was fun to behold, and Condit gave him everything you could ask of a challenger. However, the fact that the best man to ever fight at 170 pounds did enough to win and set up a fight with the best man to ever fight at 185 pounds added a lot to this one.