NFL Player, Coach Stock Report After Week 11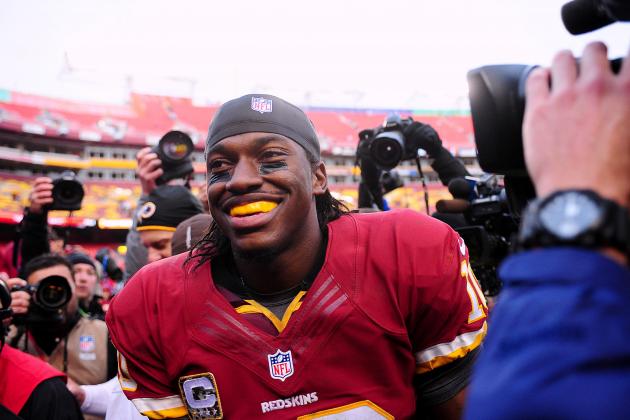 Evan Habeeb-US PRESSWIRE

After yet another week of the 2012 NFL season, many players and coaches have seen a shift in their stocks. Some were already sky high or down in the cellar, but there is always room to get better or worse.
Whether it's another brilliant rookie performance or a disastrous multi-pick game from an MVP candidate, Week 11 had everything. Few weeks have had such drastic performances on both ends of the spectrum.
Just who saw their stocks change after this chaotic week?
Begin Slideshow

»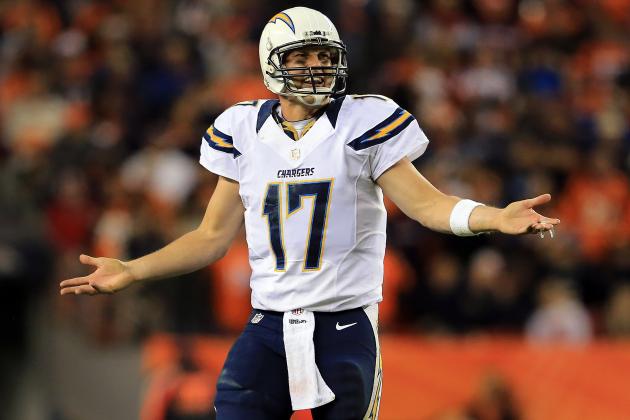 Doug Pensinger/Getty Images

After showing signs of life the past two weeks, Philip Rivers came crashing back down in Week 11 with two interceptions and two touchdowns.
The Chargers didn't get killed by Denver, but better play from Rivers could have resulted in a win. Rivers looks very far removed from his great seasons prior to 2011.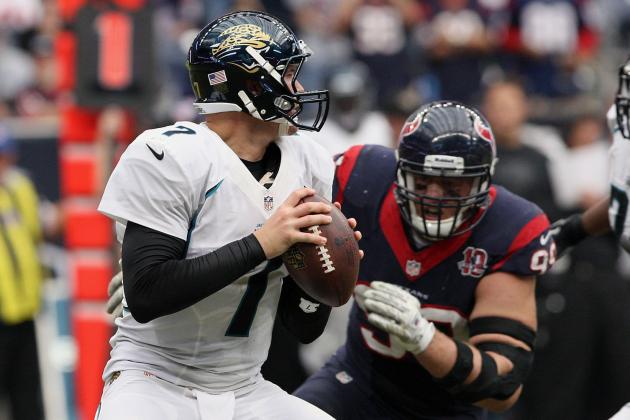 Troy Taormina-US PRESSWIRE

Well, this one came out of nowhere.
Taking over for the injured Blaine Gabbert, Chad Henne threw for 354 yards and four touchdowns with no interceptions. His play took the now-9-1 Texans to overtime.
Jacksonville's offense had been awful, but playing against a dominant Texans defense, the team put up 37 points. Clearly, Henne made a huge difference.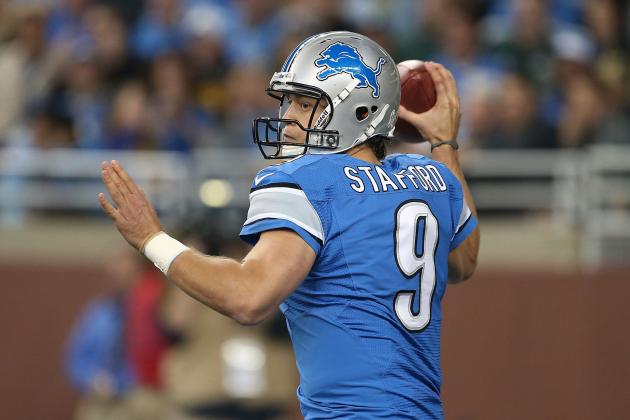 Leon Halip/Getty Images

After putting together a string of good games, Matthew Stafford fell of the train in Week 11. Stafford completed just 17-of-39 passes, throwing two interceptions.
This would be less awful if Stafford were going up against an elite defense, but Green Bay is average defensively. The rocket-armed quarterback needs to play better than this.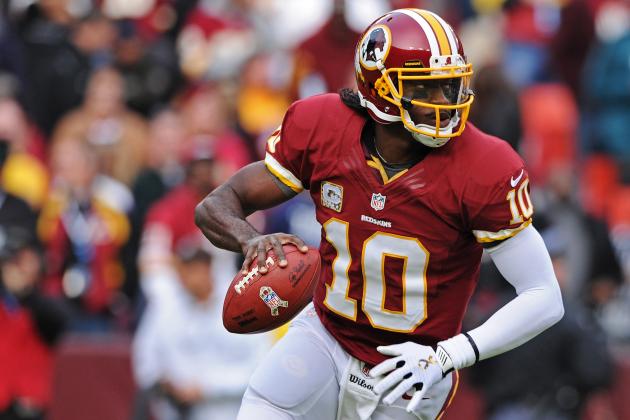 Patrick Smith/Getty Images

Robert Griffin III finished his Week 11 contest against Philadelphia with a perfect 158.3 quarterback rating.
So, yeah, he played pretty well.
RG3 competed 14-of-15 passes for 200 yards and four touchdowns, adding 84 yards on the ground.
The Eagles have been bad in 2012, but Griffin was on another level here. This performance puts him firmly back in the Rookie of the Year hunt.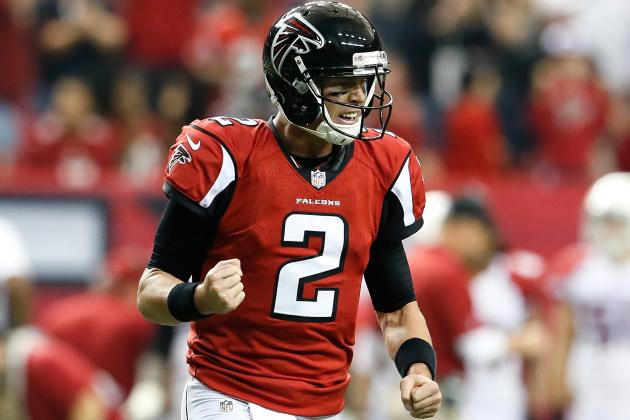 Kevin C. Cox/Getty Images

Formerly entrenched as an MVP contender, Matt Ryan may have killed his candidacy with this performance.
Playing against a pretty good Arizona defense, Ryan competed 28-of-46 passes for 301 yards. Not too bad, right? Sure, if you ignore the five interceptions and zero touchdowns.
Ryan made mistake after mistake and didn't even come up with many big plays. This was a truly horrific performance and maybe a realization that Ryan had been overachieving to date.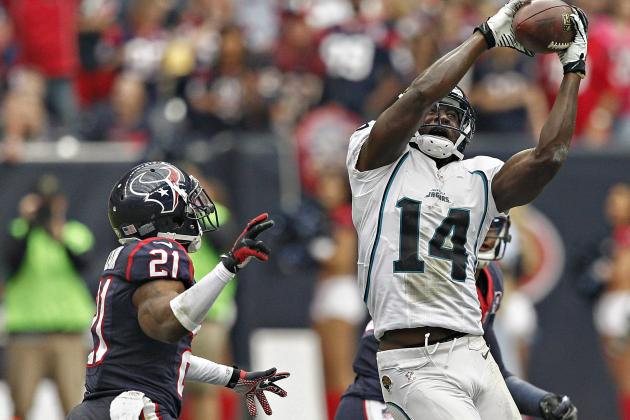 Bob Levey/Getty Images

Justin Blackmon nearly doubled his receiving yards for the season in this game. Entering the contest, Blackmon had 26 catches for 250 yards. He now has 33 catches for 486 yards after making seven catches for 236 yards against the Texans.
Maybe the difference was Chad Henne at quarterback, or it may have been Blackmon finally coming into his own. Either way, after looking like a nobody through the first 10 weeks, Blackmon looked like a star.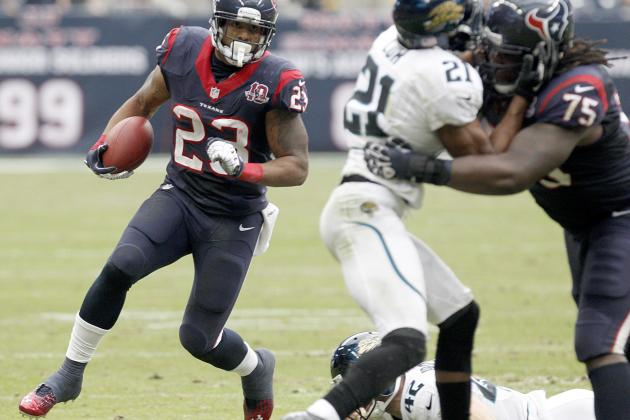 Thomas B. Shea/Getty Images

Arian Foster, who has rushed for 949 yards in 10 games, rushed for just 77 yards on 28 carries Sunday against the Jaguars, who haven't been great at stopping the run.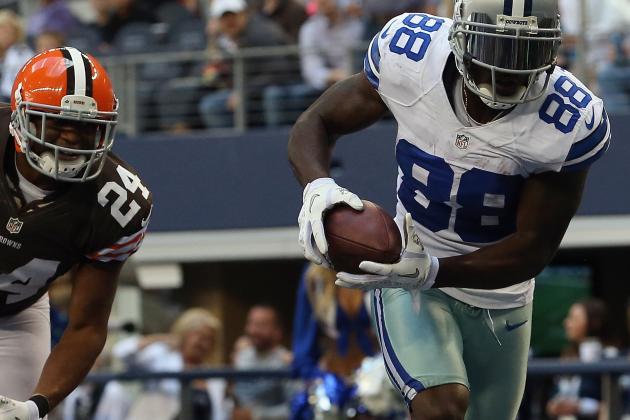 Ronald Martinez/Getty Images

Dez Bryant has had a few big games in 2012, but this was easily the biggest. The former first-round draft pick hauled in 12 receptions for 145 yards and a touchdown against Cleveland.
Bryant has struggled with inconsistency this year, as he has recorded four or fewer receptions on five occasions. This was an example of him living up to his talent level.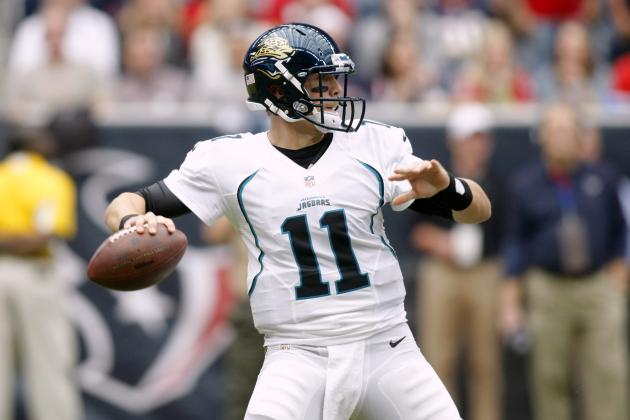 Brett Davis-US PRESSWIRE

The contrast is striking between the Jaguars' offense with and without Blaine Gabbert. Everyone knows Gabbert has been pretty terrible in 2012, but Jacksonville's offensive success Sunday against the Texans with Chad Henne—not exactly a world-class quarterback—shows just how awful he really is.
After this week, Gabbert seems unlikely to retain his starting position. It's hard for a player to hurt his stock by hardly playing, but Gabbert did just that this week when the Jaguars busted out for 37 points without him.
Brett Davis-US PRESSWIRE

This was a game to remember.
Prior to Week 11, Andre Johnson wasn't having a bad year, but it wasn't the type of dominant play we have grown to expect from the star wideout. This week changed everything.
With 14 catches for 273 yards, Johnson put up a performance of a lifetime. Clearly, Johnson can still play at an elite level, and he may just be getting warmed up in 2012.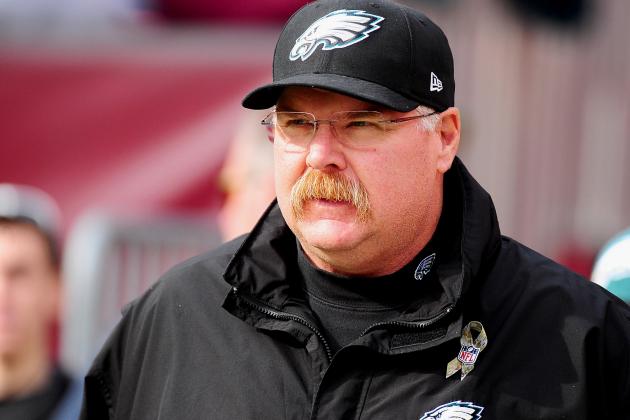 Evan Habeeb-US PRESSWIRE

The Eagles have their fair share of roster problems, but there is no excuse for how bad they are playing. Andy Reid has to go.
There is too much talent on Philadelphia's roster for the team to be this bad. The coaching is holding the team back, as its 25-point loss to Washington showed.
The Eagles have been struggling all year, but this blowout defeat at the hands of the Redskins is a new low. A longtime figure in Philadelphia, Reid's departure is all but inevitable at this point. Few would argue it's not deserved.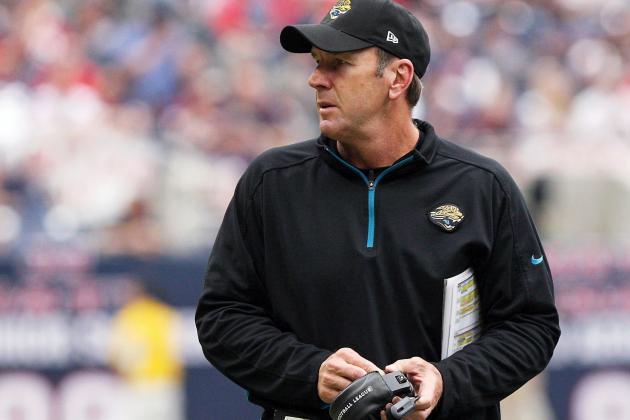 Troy Taormina-US PRESSWIRE

Maybe the Jaguars' failings don't all fall at the feet of Mike Mularkey after all. With Blaine Gabbert on the bench, Jacksonville took off, scoring 37 points against an excellent Houston defense.
The Jaguars remain a terrible team, but maybe a change in quarterback is really what they needed. At least, this Week 11 performance makes that a distinct possibility.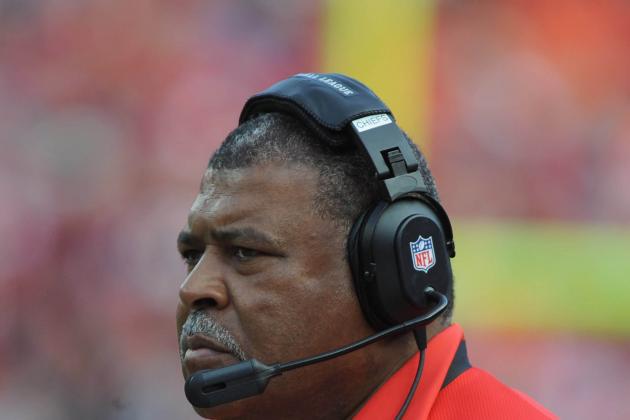 John Rieger-US PRESSWIRE

It's possible, if not likely, that Romeo Crennel will be on this list for the rest of the season. Somehow, he keeps lowering what seems like an impossibly low stock.
Crennel proved he was in over his head as a head coach with the Browns, and it has taken him less than a season to do so with the Chiefs. He continues to waver on the starting quarterback, and the team's considerable talent is drastically underperforming.
Maybe Crennel's players like him, but he certainly isn't getting results out of them. His game management is terrible, as is his team's performance week in, week out.
This one-sided loss to a not-so-great Bengals team on Sunday only serves only to emphasize the need for a coaching change in Kansas City.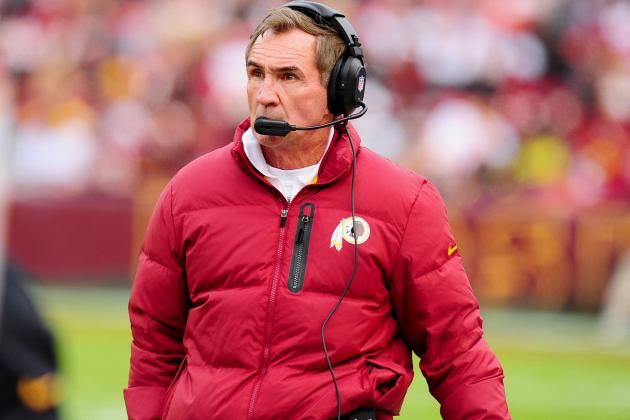 Evan Habeeb-US PRESSWIRE

Everyone knew Robert Griffin III was talented, but no one expected perfect play from him. But that was the QB rating he compiled in Sunday's win over the Eagles. Mike Shanahan is a big reason for Griffin's unexpected dominance.
Shanahan's offensive scheme utilizes Griffin's athleticism and natural downfield passing ability, putting him in comfortable situations. No coach in the NFL could have done a better job of taking advantage of Griffin's skills.
The Redskins aren't winning a lot of games right now, but Shanahan has the offense working, and he deserves a ton of credit for that.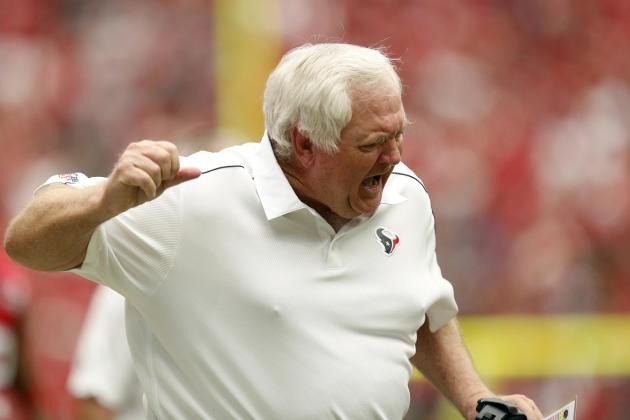 Thomas Campbell-US PRESSWIRE

It's not good for a defensive coordinator when the Jaguars score 37 points on you.
There's no denying Wade Phillips' success or what he has done with Houston's defense. In Week 11, though, the Texans were simply horrific, allowing Jacksonville to score almost at will.
There is no excuse for this performance. Chad Henne, of all people, threw for more than 350 yards and four touchdowns. Houston has work to do on defense, and Phillips needs to figure out what it is.