4 Key Games This Weekend to Determine Pac-12 and Big Ten Football Champs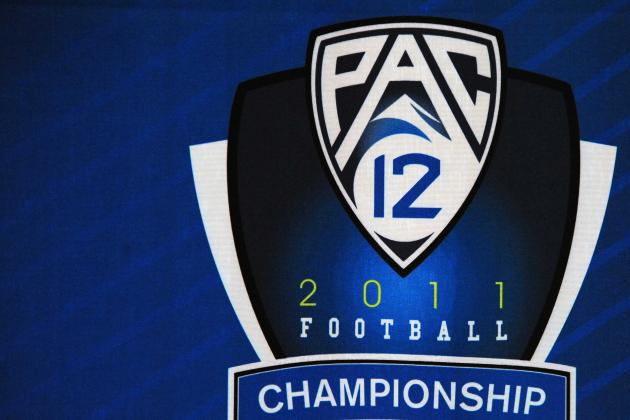 Kyle Terada-US PRESSWIRE

We are rapidly approaching the final week of the regular season. Several Big Ten and Pac-12 teams are still competing for division championships and a shot at the conference championship game played the following week. Winners have a shot at the Rose Bowl, the granddaddy of them all.
Stanford's upset of Oregon this past weekend changed things quite a bit. Three Pac-12 teams are in the hunt.
In the Big Ten, Ohio State beat Wisconsin this past weekend, but it doesn't matter. Three Big Ten teams are still in contention for the conference championship, and Wisconsin is one of them.
There are four critical games this weekend that will tell the tale, two in each conference. Division champs will play each other the following week for the conference championship, and a likely January date in Pasadena for the Rose Bowl.
What are the key matchups, and who will win?
Begin Slideshow

»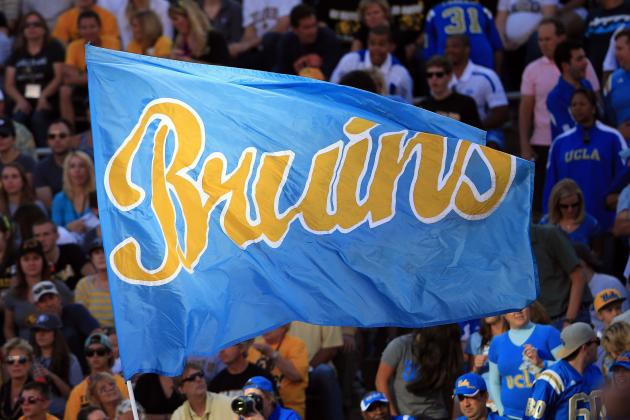 Doug Pensinger/Getty Images

There are two pivotal games in the Pac-12 this weekend that will determine the champion of the North Division. UCLA has already won the South Division and is assured a spot in the Pac-12 Championship game.
No. 8 Stanford at No. 17 UCLA: Both teams are coming off big emotional wins. UCLA beat USC for the first time in five years, and Stanford knocked off the high-flying No. 1 team in the country in Eugene at Oregon's very loud Autzen Stadium.
No. 5 Oregon at No. 15 Oregon State: The annual "Civil War" is a strong rivalry game that is up for grabs in any season. This year, both are top 20 teams, so it promises to be a good one.
Oregon State is not in the running. Its best outcome would be a win over Oregon and a UCLA victory over Stanford. That would leave all three North Division teams with two conference losses. But Stanford would win the tiebreaker since it's the only team among the three that beat the other two.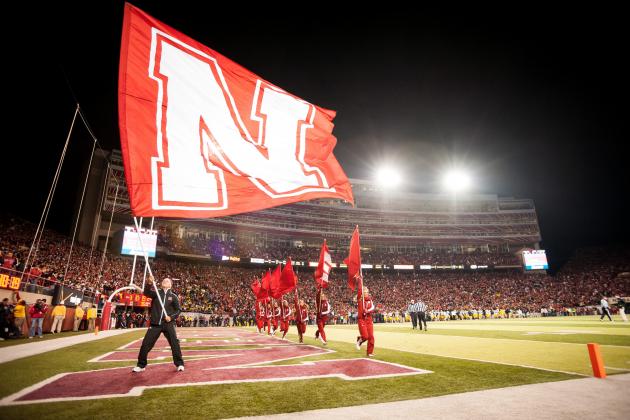 Eric Francis/Getty Images

The two divisions are called Leaders and Legends. It's a little confusing to remember which team is in which division. Here's a way to remember.
The name Legends has an 'n' in it. All the teams that begin with M or N are in the Legends Division (Michigan, Michigan State, Minnesota, Nebraska and Northwestern). Add to that Iowa, and you have all six teams.
The six others are all in the Leaders division (Indiana, Illinois, Ohio State, Penn State, Purdue and Wisconsin).
We already know that Wisconsin will represent the Leaders Division since Ohio State and Penn State, which have better records, are ineligible for postseason play. There are two key games this weekend that will determine the winner of the Legends Division.
No. 14 Nebraska at Iowa: Nebraska and Michigan each have one conference loss. But Michigan's loss was to Nebraska. Thus, Nebraska wins the tiebreaker it has the same number of conference losses after this weekend. If Nebraska beats Iowa, its assured a spot in the Big Ten championship game.
Iowa is having a bad season and brings a five-game losing streak into this game. It looks good for Nebraska.
No. 19 Michigan at Ohio State. Michigan has a tough battle on its hands. The Ohio State-Michigan rivalry is one of the strongest rivalry games in the country. Both teams plan 364 days in advance of the next game for this matchup. Undefeated Ohio State should have the edge. It also has the home-field advantage.
Michigan's only chance for a chance at the Big Ten championship game is to upset Ohio State and to have Nebraska lose to Iowa. It looks bad for Michigan.
Note that Ohio State does not have a BCS ranking since it is bowl ineligible. But it is undefeated at 11-0 and is ranked No. 4 in the AP poll.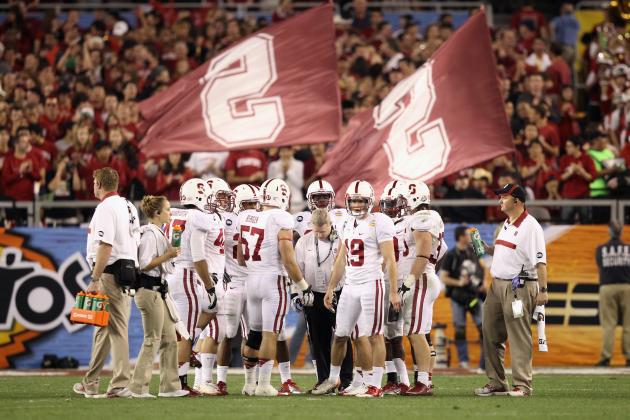 Christian Petersen/Getty Images

Big Ten Championship: The Big Ten is easier to pick than the Pac-12. The championship game will likely be Nebraska vs. Wisconsin. That matches a strong team with a mediocre team, suggesting that the winner should be Nebraska.
Pac-12 Championship: The question is whom UCLA will play in the championship game. It likely will be Stanford, but could be Oregon. While this one could go either way, we suggest that the winner will be Stanford.