UFC 154 Results: 5 Legitimate Contenders for Georges St-Pierre's Title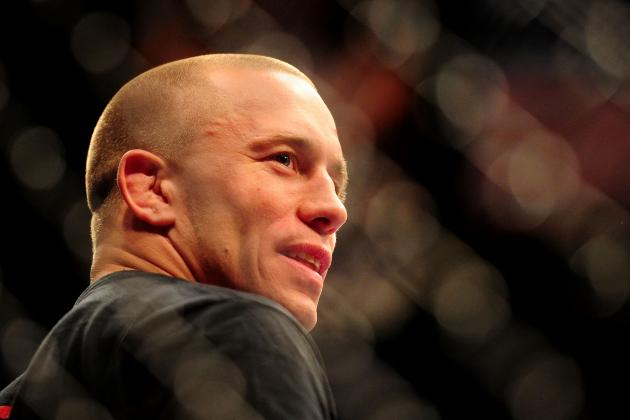 Mark J. Rebilas-US PRESSWIRE
Georges St. Pierre still has a lot of work to do at 170 pounds.
In the time that UFC champion Georges St-Pierre has been out of action, the entire welterweight division has completely changed.
Instead of just Carlos Condit and Nick Diaz, there's now a whole line of challengers.
When you look at things critically, the options are wide and varied—varied enough to keep the UFC welterweight title picture busy for years and years to come. Heck, there's even a potential dark horse formerly from middleweight that could be in the mix next year.
From outside the UFC to within it, these five men will be standing in line in 2013.
Begin Slideshow

»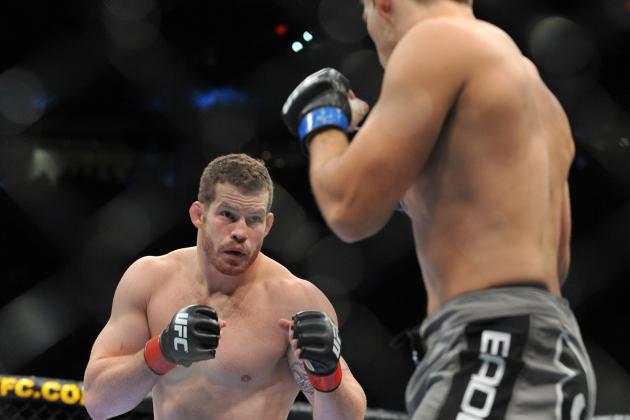 Jon Kopaloff/Getty Images

Out of the welterweights currently employed by Zuffa, the dark horse is definitely Marquardt.
How strange would be it be if Nate "The Great" suddenly found himself in the UFC's 170-pound title picture after disgracefully being bounced from the promotion in March 2011?
However, the stylistic matchup is intriguing nonetheless. Marquardt is a powerful welterweight who already had one-punch knockout power before he even left middleweight.
Pitting him against the likes of Josh Koscheck or Mike Pierce would be a waste. Expect Marquardt to get thrown to the front of the line if he defends his Strikeforce title in impressive fashion this January.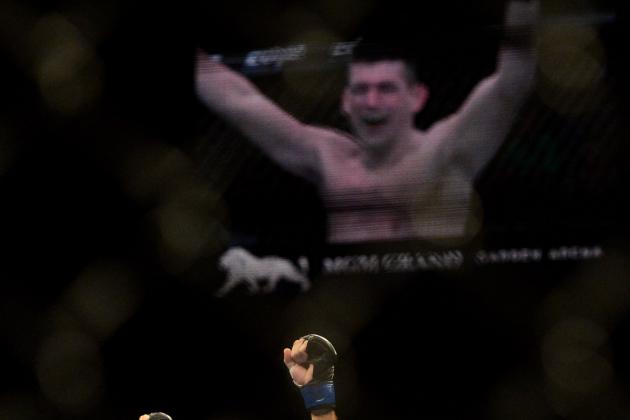 Mark J. Rebilas-US PRESSWIRE

In a sea full of wrestlers, Demian Maia represents the ultimate threat with size and aggressive Brazilian Jiu-Jitsu techniques.
Although he's not a brilliant striker, Maia's quick neck crank finish of Rick Story starts the discussion for an interesting style clash against champion St-Pierre.
Can GSP, a man who nearly found himself in submission trouble against Condit, stave off five rounds of armbars, triangle chokes and guillotines? History says yes, but Maia isn't someone to take lightly.
With another win against a Top 5 welterweight (a rematch against Nate Marquardt seems like a brilliant idea), you'll see the Brazilian challenging for the belt soon.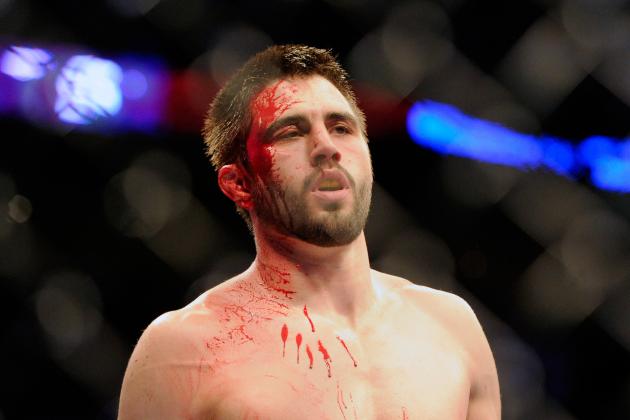 Eric Bolte-US PRESSWIRE

Don't start sleeping on the "Killer" just because he got outwrestled by St-Pierre.
With a gritty, bloody performance like that, Condit only needs one or two more wins to get back into the title picture before 2013 is over.
Besides, at the end of UFC 154, GSP was beaten up far worse than Condit, as the challenger delivered sharp kicks in the stand-up and heavy elbows from guard—elbows so damaging that St-Pierre spent more time defending them than posturing up in most rounds.
Start feeling sorry for the rest of the welterweights too—the last time Condit lost a fight, he went on a five-fight winning streak and decimated all the other guys in title contention.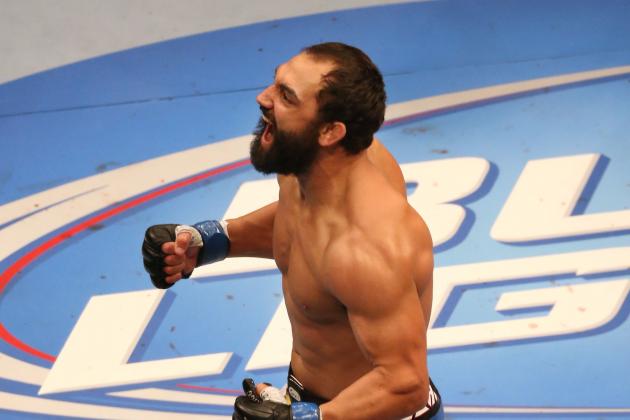 Tom Szczerbowski-US PRESSWIRE

If Georges St-Pierre actually has the guts to put his foot down against Dana White and refuse the Anderson Silva superfight, no one benefits more than Johny Hendricks.
Everyone cooled on "Bigg Rigg" after he seemed unable to put it together against Josh Koscheck, but a knockout like the one we saw at UFC 154 left no doubts.
Hendricks can put anyone in the welterweight division to sleep.
If he's smart, Hendricks will openly campaign against a Silva vs. GSP match, calling it unfair for all the 170-pounders who've been patiently waiting in limbo. Either way, he's clearly the next in line and shouldn't be taking any other fights in the meantime.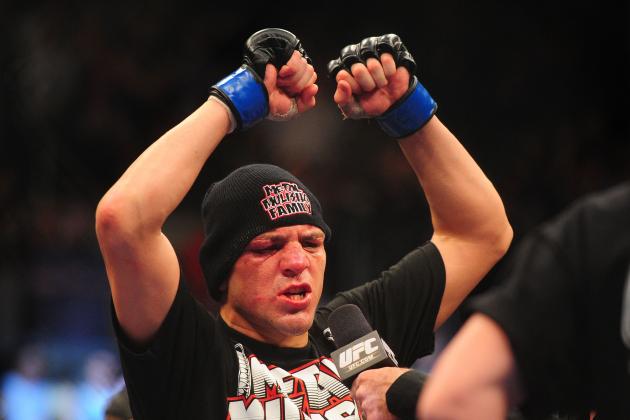 Mark J. Rebilas-US PRESSWIRE

Nick Diaz is at the top of this list because he's the guy that hardcore and casual fans most want to see across the Octagon from Georges St-Pierre.
However, in a division that's suddenly filled with capable heavy-handed wrestlers, we have to wonder how the UFC will handle the Stocktonian's return.
Hopefully, a rematch with Condit or a tune-up against Martin Kampmann are on the table.
Anything else will most likely see the former Strikeforce welterweight champion on his back, frustratedly looking up at the referee for an agonizing five rounds.