Handing Out Game Balls for Every Game After NFL Week 11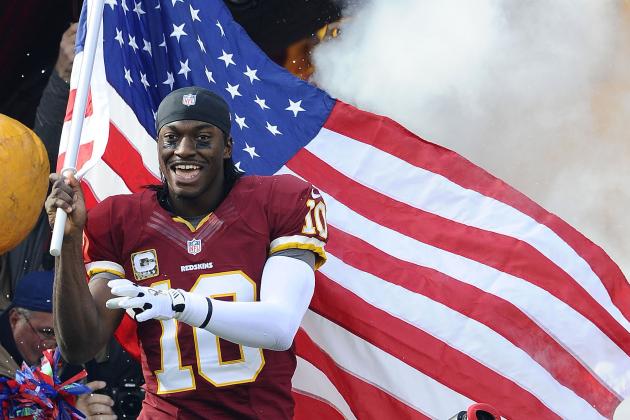 Brad Mills-US PRESSWIRE

NFL Week 11 continued the trend from NFL Week 10, with a lot of wild defensive and special teams touchdowns, and a lot of unlikely teams giving heavy favorites a run for their money. At one point it even looked like two games might end in ties!
But the favorites, for the most part, pulled away—in the third quarter, in the fourth quarter or in overtime. For the most part, the game's best players showed why they're exactly that, and the wannabes showed why that's what they truly are.
For the pretenders, Week 11 has their fans talking NFL draft. For the contenders, the big plays their teams made in Week 11 has their fans talking Super Bowl.
Who came up huge? Who came up hugest? Who gets a game ball for NFL Week 11?
Begin Slideshow

»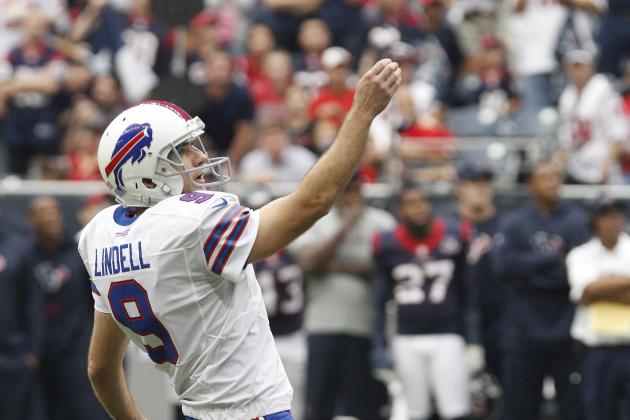 Thomas B. Shea/Getty Images

"Stand Back, I'll Handle This" Game Ball: Rian Lindell, Bills placekicker
The Bills made four trips to the red zone, and the offense couldn't come away with a single touchdown. But Lindell's kicking didn't go amiss; in fact he didn't miss once. His four field goals, plus a special teams touchdown, were enough to take the win.
Honorable Mention: Pretty much half the Bills defense. Can't win without an offensive touchdown unless you have a great defensive team performance.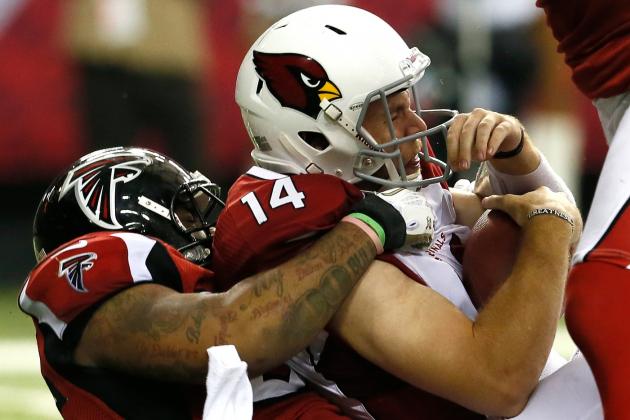 Kevin C. Cox/Getty Images

"Ronnie James Dio 'Rainbow in the Dark'" Game Ball: John Abraham, Falcons DE
On a day when the vaunted Falcons offense was almost completely ineffective, Abraham made plays from the other side of the ball: three tackles, two assists and two sacks—including a sack-fumble Johnathan Babineaux returned for a crucial non-offensive score.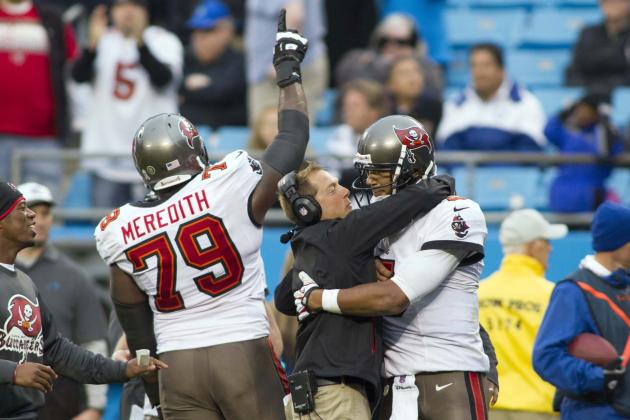 Jeremy Brevard-US PRESSWIRE

"John Elway Amazing Game-Winning Drive Engineer Quarterback Guy" Game Ball: Josh Freeman, Buccaneers quarterback
Though Cam Newton and the Panthers pushed Freeman and the Bucs to overtime, Freeman put together an 80-yard, seven-play touchdown drive that put a quick end to the extra session.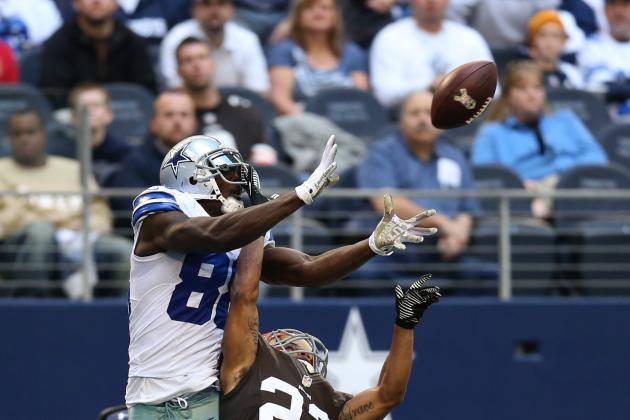 Matthew Emmons-US PRESSWIRE

"Little Shop of Horrors 'Suddenly See More'" Game Ball: Dez Bryant, Cowboys wide receiver
For the second week in a row, Dez Bryant came up with a massive second-half touchdown that put the Cowboys in winning position. This week, Bryant also had 11 other catches, for a total of 145 yards. In a game that featured little great offensive play, Bryant was huge when the Cowboys needed him to be.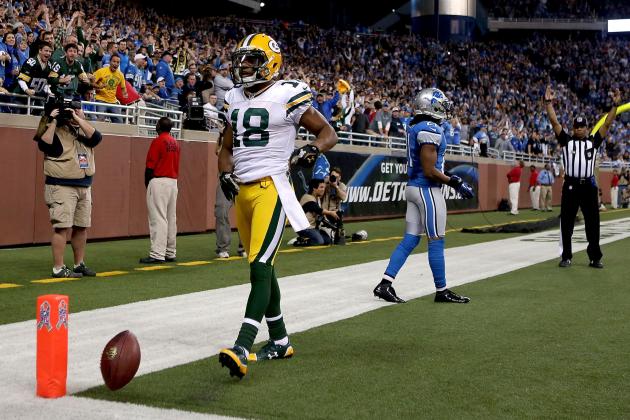 Matthew Stockman/Getty Images

"Second the Best" Game Ball: Randall Cobb, Packers wide receiver
In a sloppy, physical game with a lot of lead changes and even more momentum changes, Cobb finally put the game away with a 22-yard touchdown caught between two defenders. The sophomore wideout now leads the Packers with 54 receptions and seven touchdowns, and is just 30 yards behind Jordy Nelson for the lead in that category, too.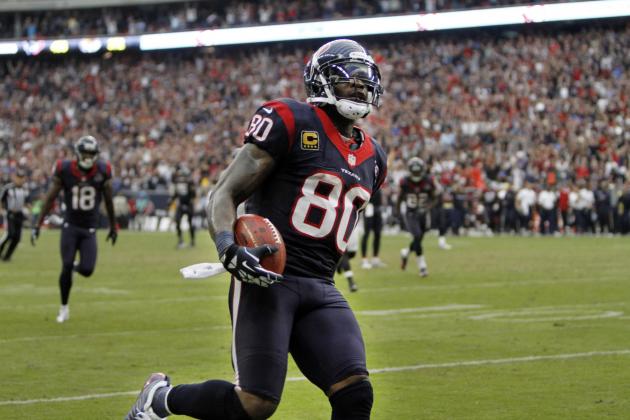 Brett Davis-US PRESSWIRE

"Big-time Players Make Big-time Plays In Games That Are Not Particularly Big-time, Too" Game Ball: Andre Johnson, Texans WR
There's no doubt who deserves the game ball in this one. With the once-defeated Texans struggling against the once-victorious Jaguars, Johnson stepped up in a big way with 14 catches, 273 yards and the game-winning touchdown.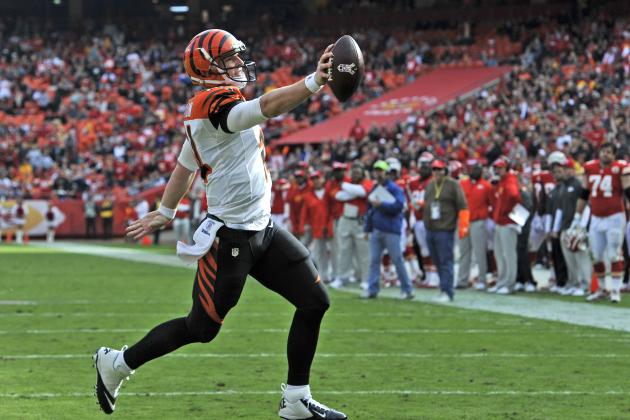 Peter Aiken/Getty Images

"Top Gun 'Best of the Best'" Game Ball: Andy Dalton, Bengals quarterback
It's hard to give out just one game ball to the Bengals, whose 28-6 road win over the Chiefs was a complete three-phase effort. A.J. Green, with a spectacular touchdown catch? Benjarvus Green-Ellis, who had 101 yards and a touchdown? Cedric Peerman, who pulled off a successful fake punt?
The nod goes to quarterback Andy Dalton, who completed 18-of-29 passes for 230 yards and two touchdowns—and helped himself out with a touchdown on the ground.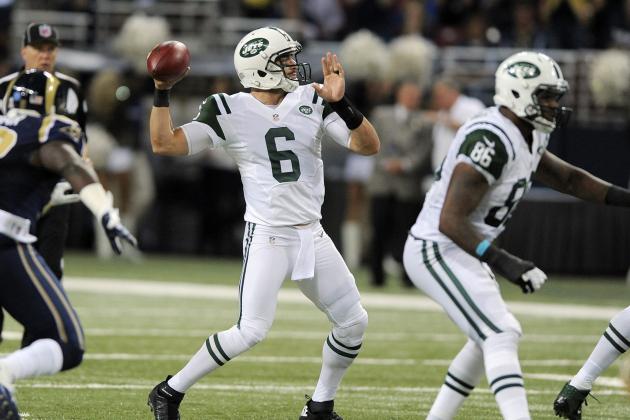 Jeff Curry-US PRESSWIRE

"Babe the Pig 'That'll do, pig, that'll do" Game Ball: Mark Sanchez, Jets quarterback
Sanchez wasn't perfect in St. Louis, but he kept his completion rate up and his interception column tally-free. He completed 15-of-20 passes for 178 yards and a score, leading the controversy-stricken Jets to a much-needed win.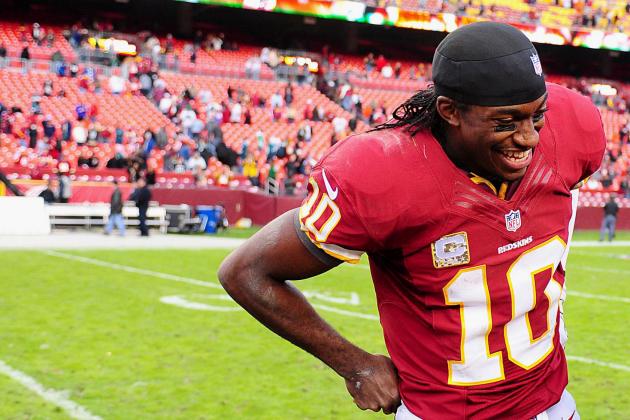 Evan Habeeb-US PRESSWIRE

"Offensive Rookie of the Year" Game Ball: Robert Griffin III, Redskins quarterback
Griffin was all but perfect against the Eagles, and his 158.3 passer rating proves it. Can you get any better than 14-of-15 for 200 yards, four touchdowns and no interceptions? Not much.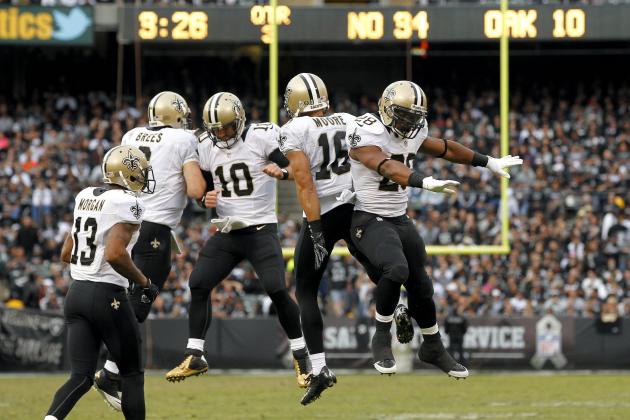 Cary Emondson-US PRESSWIRE

"Look, I Can't Give It to Drew Brees Every Time" Game Ball: Lance Moore, Saints wide receiver
Lance Moore gets a coveted game ball, for having a perfect 2-for-2 record: two touchdowns on two catches, helping put the game well out of reach. With the big 38-17 win, the Saints clawed back to .500 after a nightmare 0-4 start.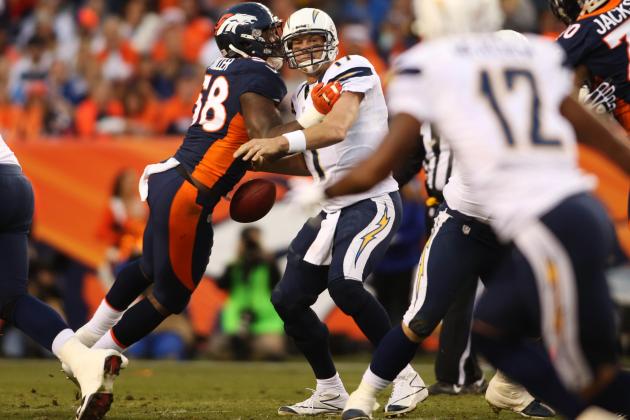 Chris Humphreys-US PRESSWIRE

"I Also Have To Give It to Someone Besides Peyton Manning" Game Ball: Von Miller, Broncos linebacker
Manning is the favorite for NFL MVP, and he made another great case for his candidacy while beating the Chargers. But Von Miller had six solo tackles, three sacks and two forced fumbles. Partly as a result Chargers quarterback Phillip Rivers had nearly as bad of a game as Manning had a good one.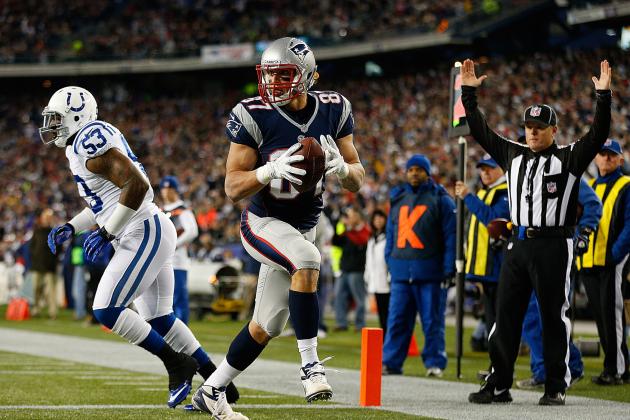 Jim Rogash/Getty Images

"Willie Nelson 'One for the Road'" Game Ball: Rob Gronkowski, Patriots tight end
Sadly, per Ian Rapoport of NFL.com, it looks as though "Gronk" will miss at least the rest of the regular season with a broken forearm.
But before he got hurt, Gronk hauled in seven catches for 137 yards and two touchdowns, leading the Patriots' 59-point offensive, defensive and special teams explosion.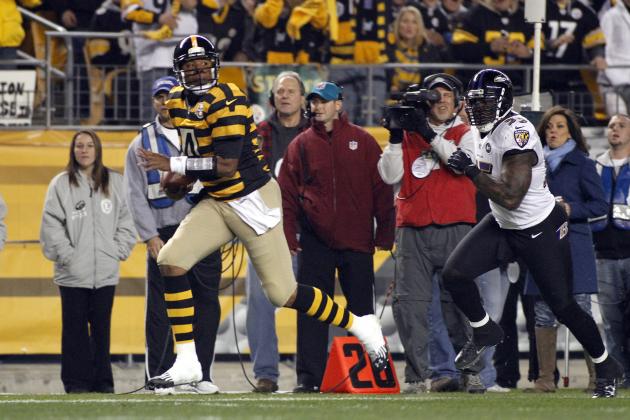 Justin K. Aller/Getty Images

"I'm About to Make a Soccer Joke" Game Ball: Byron Leftwich, Borussia Dortmund quarterback
Leftwich didn't have a great game. He completed just 46.2 percent of his passes, for just 201 yards, no touchdowns and an interception.
But Leftwich had a very tall task, leading the Steelers against the Ravens on short notice, but the notoriously slow-footed pocket passer still helped himself out with an unlikely 31-yard touchdown scramble.
Leftwich and the Steelers couldn't close the deal, and the Ravens deserve all the credit. But Leftwich deserves a game ball.