Assessing Each Boston Celtics Player's Actual Performance vs. Expectations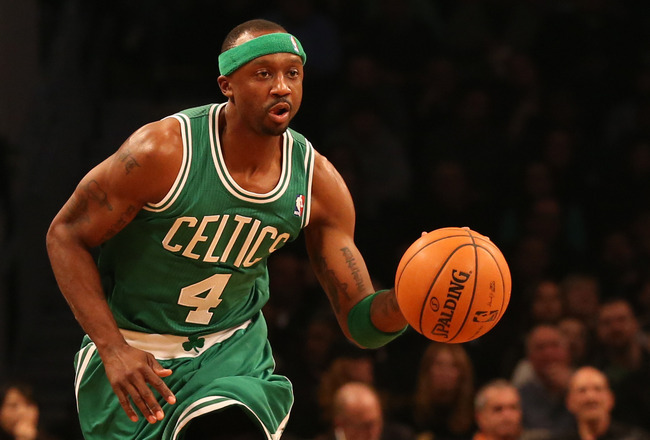 Anthony Gruppuso-US PRESSWIRE
Almost one month into the 2012-13 NBA season, it's time to determine whether the players are living up to expectations.
The Boston Celtics invested a lot into improving their secondary unit, but the bench still hasn't fully clicked. Jason Terry and Jeff Green were expected to be the leaders of the bench, but both have been inconsistent in their roles.
While some players like Rajon Rondo are already exceeding expectations, others are failing to be effective members of the team.
The levels of expectation were set pretty high for the Celtics leading into 2012-13, but given the talent on Boston's roster, it shouldn't be this difficult for them to succeed.
Leandro Barbosa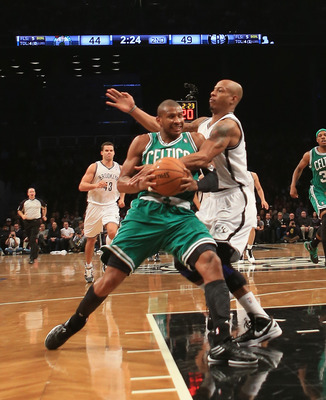 Bruce Bennett/Getty Images
Expectations
Leandro Barbosa was a last-minute addition to the Boston Celtics. As backup point guard, he wasn't expected to play too much, especially because Rajon Rondo rarely sits on the bench for more than a few minutes at a time. However, Barbosa was expected to have high-production levels when he's in the game.
Actual Performance
Barbosa turned out to be a pleasant surprise for the Celtics. He averages seven points in 14.7 minutes per game, and shows up to play when called upon. When Rondo sat out one game with an injured ankle, Barbosa started in his place. Barbosa put up 17 points, two rebounds, two assists and two steals in 30 minutes.
Brandon Bass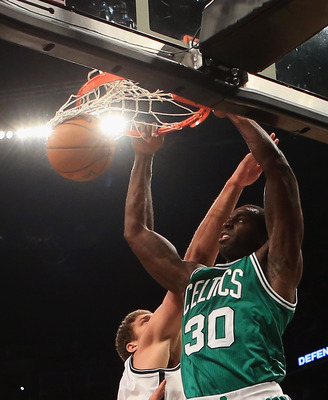 Bruce Bennett/Getty Images
Expectations
Brandon Bass needed to develop an intimidating post presence. Although he was consistent with 12.5 points per game, he struggled against the league's big men at power forward. If Bass didn't significantly improve, he could lose his starting position to Jared Sullinger in 2012-13.
Actual Performance
Bass has been inconsistent so far this season. He shot for 83 percent on Nov. 12, then went an ugly 4-for-14 on Nov. 15. Doc Rivers has been alternating between Bass and Sullinger at starting PF this season, so it's possible that it has been difficult for Bass to find his rhythm.
However, Bass still needs to score more points and grab more rebounds. Putting up 9.2 points and 5.1 rebounds per game is not enough.
Avery Bradley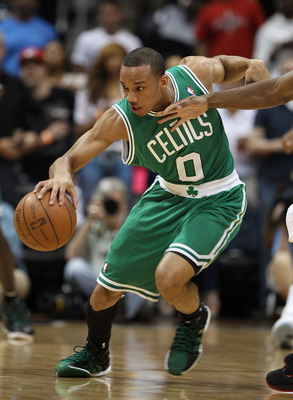 Mike Zarrilli/Getty Images
Expectations
Avery Bradley was the breakout star of the Boston Celtics last season. He showed a lot of promise, but his progress was put on hold when he underwent surgery on both shoulders. During the offseason, Bradley's expected return was mid-December.
Actual Performance
Bradley has not played in the 2012-13 season yet, but he is still scheduled to return on time in mid-December. According to WEEI.com, Bradley trains with the strength and conditioning staff before each game. When Bradley returns, if he's working as diligently as he says he is, he should be a better overall player than when he left.
Jason Collins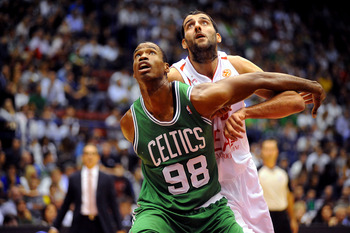 Roberto Serra/Iguana Press/Getty Images
Expectations
Jason Collins was not expected to have a big role on the 2012-13 Celtics. He's not a great rebounder or scorer, but he has size. When facing big men like Andrew Bynum, the Celtics planned to use Collins' big body at center, as opposed to the slightly smaller Kevin Garnett.
Actual Performance
Collins has been nearly nonexistent this season. He has only played one game so far, and didn't have much of an impact in those eight minutes. Collins probably won't see much playing time unless one of his teammates suffers an injury.
Kevin Garnett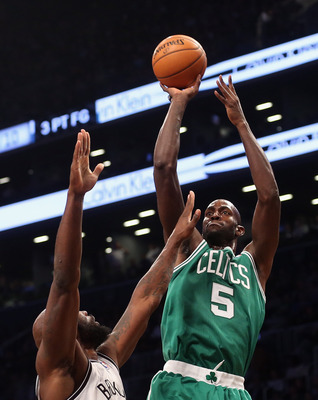 Bruce Bennett/Getty Images
Expectations
Kevin Garnett had one of his best seasons in recent memory in 2011-12. Garnett was rejuvenated after Doc Rivers moved him to starting center, averaging 15.8 points, 8.2 rebounds, 2.9 assists and one block. Garnett was expected to remain at center in 2012-13, but play less minutes. It's important for him to stay healthy and be ready for the postseason.
Actual Performance
KG has been pretty consistent to start the season. While the newer additions struggle to fit in and develop their roles with the team, Garnett steps up as a veteran and keeps the team from sinking. In fact, he's averaging 15.1 points and 7.4 rebounds per game.
Jeff Green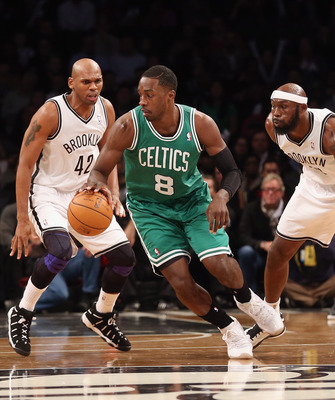 Bruce Bennett/Getty Images
Expectations
Jeff Green was coming off an entire year without basketball, due to a heart condition. He was expected to be the sixth man for the Celtics in the 2011-12 season. Although Green played lackluster following his trade to the Celtics, fans expected to see Oklahoma City Jeff Green in 2012-13.
Actual Performance
Green has not been playing like the sixth man we expected. He contributes most games, but it's just not enough compared to his full potential. Right now, Green is averaging 8.2 points and 3.1 rebounds, but he's capable of scoring in the double-digits regularly.
Courtney Lee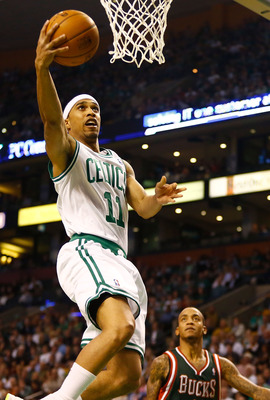 Jared Wickerham/Getty Images
Expectations
With Avery Bradley sidelined until mid-December, Courtney Lee would be the starting shooting guard to begin the season. Lee's defensive mindset should fit right into Doc Rivers' scheme. He and Rondo were supposed to be a backcourt threat.
Actual Performance
In actuality, Lee is struggling to grasp his role with the Celtics. He can't seem to find consistency at his position. Lee is averaging career-lows in multiple categories, including three-point percentage and rebounds. He also commits 1.2 turnovers per game, a career-high. Lee has yet to tap into the skills that brought him to Boston in the first place.
Darko Milicic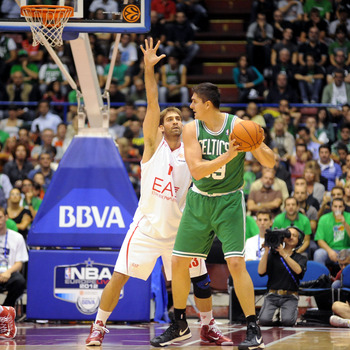 Roberto Serra/Iguana Press/Getty Images
Expectations
The Celtics turned heads around the league when they signed Darko Milicic. Although the veteran big man was known for not living up to potential, the Celtics figured it would be low-risk to see how Milicic contributed to the team.
Actual Performance
Milicic has only played in one regular season game in 2012-13. Although a wrist injury limited him to an extent, Milicic is consistently being outplayed at practice, which leads to lack of playing time. According to Yahoo! Sports, the veteran is strongly considering leaving the Celtics for the season to be with his ill mother in Europe.
Paul Pierce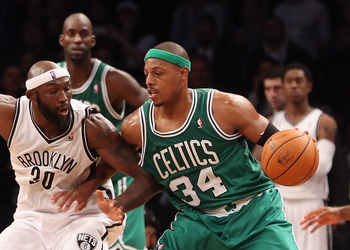 Bruce Bennett/Getty Images
Expectations
The 2012-13 expectations for Paul Pierce were the same levels of production we've become accustomed to seeing from him. After all, he is Captain Consistency. It's essential that Pierce continue his role as the main source of offense for the Celtics.
Actual Performance
Pierce is one of three pillars that keeps the Celtics above water, along with Kevin Garnett and Rajon Rondo. The Celtics' secondary unit has struggled so far this season, so Pierce carries much of the load on his shoulders. Despite his age, he's still the most reliable source of offense in Boston.
Rajon Rondo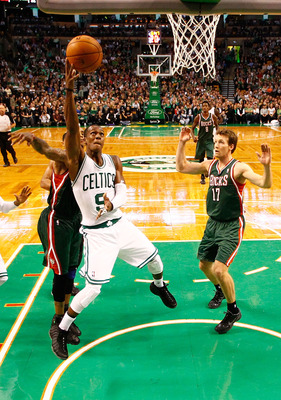 Jared Wickerham/Getty Images
Expectations
Late last season, it seemed as if Rajon Rondo was finally starting to develop a jump shot. He was expected to display a more consistent jumper this season. Also, he would continue his campaign as one of the best point guards in the league by racking up assists and dominating the floor.
Actual Performance
Although his team hasn't quite found their rhythm, Rondo is thriving off consistency in 2012. He has managed to extend his consecutive streak of 10 or more assists to 34 games. He has also continued to improve his scoring ability—jump shot included—by shooting 53 percent from the field. Rondo is the new leader of the Boston Celtics.
Jared Sullinger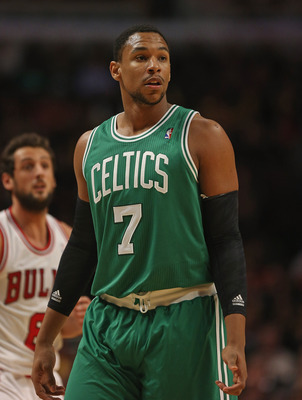 Jonathan Daniel/Getty Images
Expectations
After his successful Summer League stint, Jared Sullinger was hyped as one of the best steals of the 2012 NBA draft. Due to his knack for rebounding, there was a chance the rookie could replace Brandon Bass as starting power forward.
Actual Performance
Sullinger is still making rookie mistakes and learning to adjust to the professional level, but he has earned a high level of playing time. Sullinger has been up and down this season, from starting at PF to being benched against the Brooklyn Nets. Lately, his production is at its best of the season so far, with double-digit scoring in the past two games.
Jason Terry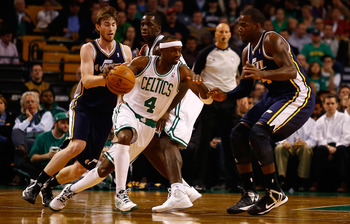 Jared Wickerham/Getty Images
Expectations
Jason Terry was expected to be a main weapon for Boston in 2012-13. The former Sixth Man of the Year would lead the secondary unit as the spark off the bench. Terry's ability to score was a vital piece in the new and improved Celtics team. He played like a starter with the Mavericks and was expected to do the same in Boston.
Actual Performance
Terry struggled early to find consistency in his new role. One month into the season, the veteran is still having trouble finding his rhythm. Terry is all over the place, shooting 70 percent in a win against Toronto and 17 percent in a loss to Detroit the next night. The Celtics need him to be consistent to set the tone for the bench.
Chris Wilcox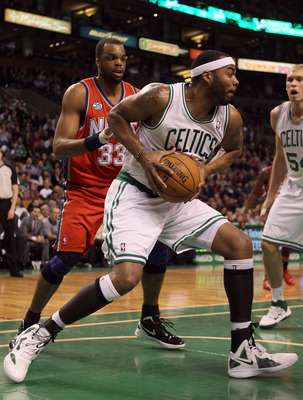 Elsa/Getty Images
Expectations
Chris Wilcox was initially expected to be the backup for Kevin Garnett at center. He wouldn't have much of an impact, but the Celtics needed a big man to take some of the pressure off Garnett.
Actual Performance
Wilcox has had a bigger impact on the Celtics than initially expected. Not only does he grab quality boards, he also has a relatively high field-goal percentage this season (71 percent). Considering Boston's inconsistency on the bench, it's significant that Wilcox carved out such an important bench role.
Kris Joseph and Fab Melo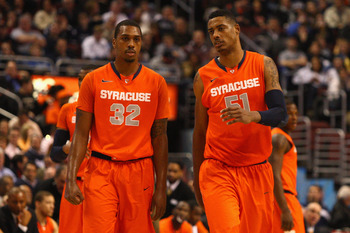 Chris Chambers/Getty Images
Expectations
The rookies from Syracuse weren't expected to do much for the Celtics this season. Boston has so much depth that it's easy for a player to get lost on the bench. Kris Joseph almost didn't make the final cut, while Fab Melo is considered a late bloomer at his position.
Actual Performance
Joseph and Melo were both assigned to the NBA Development League to play for the Maine Red Claws. The move was not a surprise, especially since the pair received little to no playing time for the Celtics under Doc Rivers' tight rotation.
Keep Reading

Boston Celtics: Like this team?