Recapping and Grading Survivor Series 2012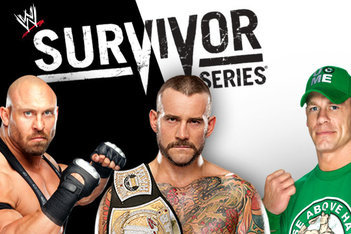 cagesideseats.com
Survivor Series has traditionally been one of the most popular and important pay-per-views in the history of the WWE. With the way the pay-per-view has been built up and promoted this year, one would think the opposite.
A triple threat match between CM Punk, John Cena and Ryback is set to headline the card. In support of that main event are a World Heavyweight Championship match between Big Show and Sheamus, as well as a traditional Survivor Series match between Team Foley and Team Ziggler.
Here is a recap and grades for each match on the card.
Begin Slideshow

»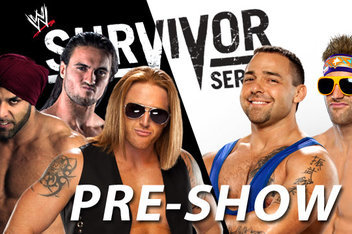 cagesideseats.com
The YouTube pre-show kicked off the event with a tag team match, pitting 3MB against CoBro. Partaking in the match for 3MB were Heath Slater and Jinder Mahal, while Drew McIntyre stood ringside.
It was a pretty entertaining match. There weren't many flashy spots, but it was a good wrestling match.
Plus, they kept away from comedy spots for the most part, which was a good thing.
McIntyre clubbing Zach Ryder in the back of the head with his cast reminded me of "Cowboy" Bob Orton. Mahal's finisher, which was like a full nelson slam, was also a nice alternative to the camel clutch.
All in all, it was a solid YouTube pre-show match.
Grade: B+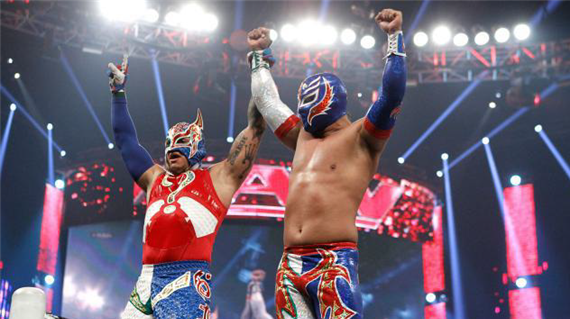 luchaworld.com
As expected, another traditional Survivor Series match was put on the pay-per-view. Rey Mysterio, Sin Cara, Justin Gabriel, Tyson Kidd and Brodus Clay took on the Primetime Players, Primo, Epico and Tensai.
The match was about twenty minutes long and had a ton of fun spots. All of the high flyers did their job of drawing great attention to this match.
The ending saw all sorts of fast-paced, high-flying action. The four survivors were Mysterio, Cara, Gabriel and Kidd, showing how big of a rout the match was.
All in all, it was great booking and a good way to kick off the pay-per-view.
Grade: A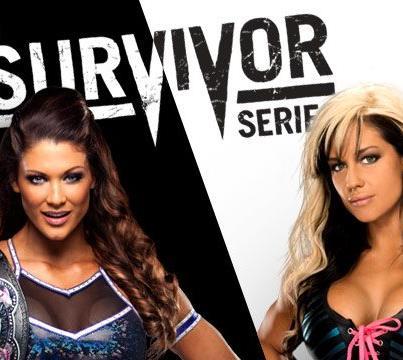 facebook.com
I thought this women's match was pretty solid.
Both Kaitlyn and Eve put in a good seven to 10 minutes of action. Kaitlyn looks like she has improved as of late, which is definitely a good thing.
Eve retained her belt by using her neck-breaker. She also utilized an inverted triangle choke at one point in the match, which was a great hold.
Grade: B+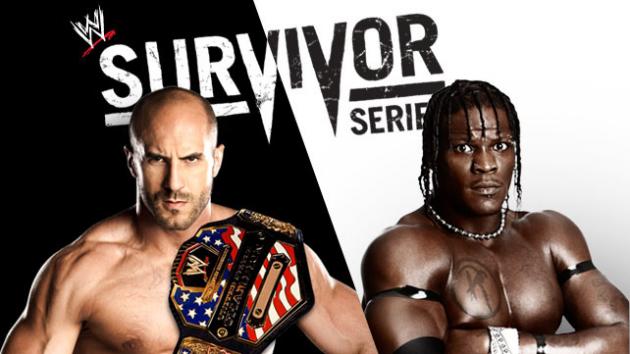 wwe.com
I have said this once, and I will say it again, Antonio Cesaro is one of the best in-ring workers in the WWE.
His match with R-Truth was a good, grounded match. Cesaro's uppercut was wicked, as are most of his moves.
As for R-Truth, he looked good here again. He needs another push, as he is over with the fans and still a great worker in the ring.
Grade: A-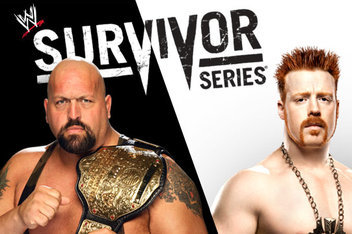 cagesideseats.com
I thought this was another good booking here.
The match got better as it went on. Having Big Show get disqualified the way he did was a good call, and the post-match actions were great.
Sheamus' assault on Big Show after the match made him look strong, despite losing. This will extend a feud that started out as underwhelming, but it has quickly gotten more interesting.
I expect to see them go at it at TLC.
Grade: A-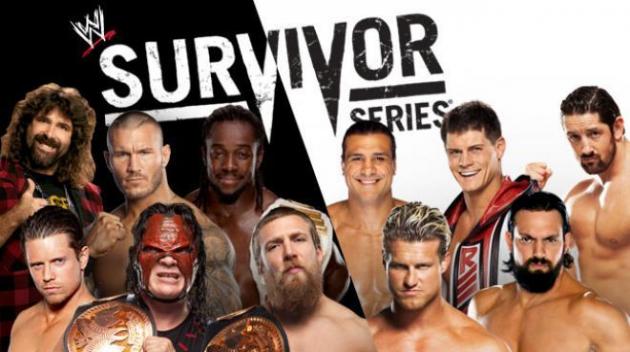 wwe.com
We then got our next traditional Survivor Series match, as Team Foley took on Team Ziggler.
The match itself was way over with the crowd. They were super hot for the match and for good reason.
It was a great match.
I thought we would see a Randy Orton heel turn during the match, but I was wrong. Ziggler was the sole survivor, which is great because it gives him momentum for the world title picture.
My favorite spot from the match was Wade Barrett's Winds of Change/Black Hole Slam (however you prefer to call it) on Kofi Kingston. It was quite powerful, and he got a huge amount of rotation on it.
That match was very satisfying.
Grade: A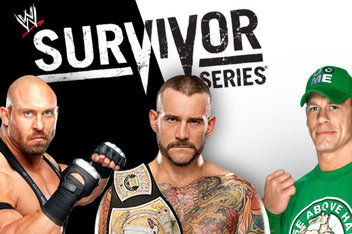 wwe.com
This match completely caught me by surprise at how good it was.
Ryback was put through both announcer tables, CM Punk retained and three superstars have just been introduced to the WWE.
At the hectic ending, it looked like Ryback was going to be crowned champion. Just as that happened, Dean Ambrose, Seth Rollins and Roman Reigns jumped Ryback from behind and took him out of the occasion.
Perhaps this will lead to a stable of young up-and-comers, Punk and Heyman. That would definitely be exciting.
Grade: A