Kentucky Basketball: Predicting the Wildcats' Next Loss After Falling to Duke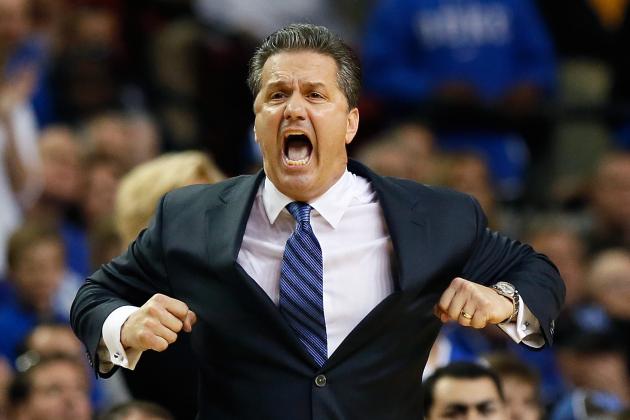 Kevin C. Cox/Getty Images

Even though the University of Kentucky Wildcats' recent loss against the Duke Blue Devils provided a wealth of positives for the young team, it also exposed just how inexperienced they really are.
Despite the media's narrative that John Calipari always has to reload with true freshman each season, he also always seemed to retain a few veterans to help guide the team (Patrick Patterson, Josh Harrellson, Darius Miller, etc.).
This year, the "old men" of the team are all players that still lack a lot of game experience, making this the most inexperienced team (in terms of players that see significant playing time) of any during Calipari's tenure at Kentucky.
That doesn't mean this year's Wildcat squad won't be good; in fact, the talent and ability level we've seen so far indicates that there is absolutely no reason they shouldn't return to the Final Four this year. But the young team will also most likely experience at least one more loss on the way as it continues to grow and come together as a team.
The following is a list of "trap games" on the Wildcats' (otherwise very easy) schedule that have the greatest chance of ending with a UK loss.
All stats and game recaps via ESPN.com
Begin Slideshow

»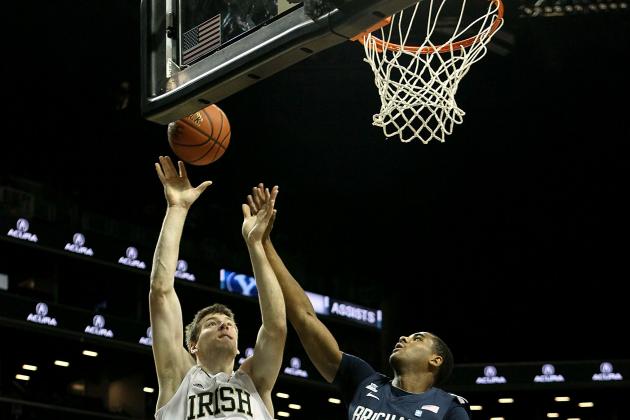 Alex Trautwig/Getty Images

Chance of a Loss: Unlikely
Notre Dame returns the same five starters from last season (and much like Kentucky, it only goes two or three deep off the bench). This includes Jack Cooley, who is an absolute beast inside and will be a huge test for the Wildcats' front court to contain.
But also like Kentucky (right now, at least), Notre Dame is a team that is very prone to turning the ball over. Aside from Cooley, Kentucky's superior athleticism should greatly over-match the Fighting Irish and help force them to give the ball up even more (along with frustrating their offensive rhythm).
The game may be in South Bend, but the Wildcats should still be able to come out of this one with a win.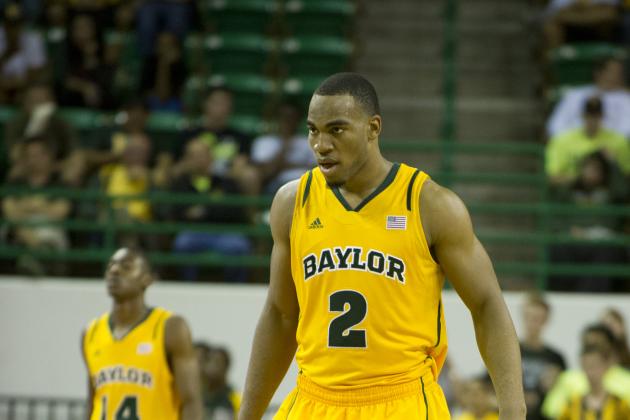 Cooper Neill/Getty Images

Chance of a Loss: Very Unlikely
If you had asked me about this game before the Bears' loss to Colorado in the Charleston Classic, I would have put this one in the "toss-up" category.
But after seeing Pierre Jackson actually look human as his team was out-hustled and out-rebounded by a much less talented team (that also shot only 22 percent from the free-throw line), things look much better for a Wildcats win to start the month of December.
It also helps that the game being held at Rupp Arena, where Calipari has never lost.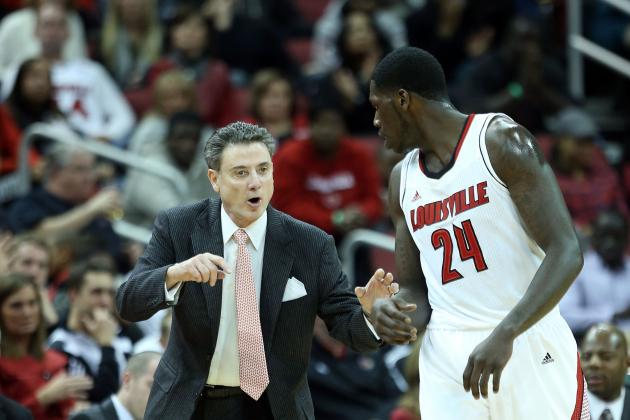 Andy Lyons/Getty Images

Chance of a Loss: Very Likely
As much as it pains me to say this, the Louisville Cardinals just look too good for the Wildcats to beat them this early in the season...especially with the game being held in the YUM! Center.
I have already had fellow B/R columnist Jon Hancock talk some trash to me about this, and I'm afraid he's right. Gorgui Dieng and the rest of Louisville's incredibly talented and experienced front court are just going to be too hard to match up and stop.
At point guard, Peyton Siva's combination of talent, experience and leadership will most likely eat Harrow, Mays, Goodwin and Polson alive.
And if you thought the Wildcats got torched badly on the perimeter by Duke's Seth Curry, it could very well be much worse if Cardinal shooting guard Russ Smith gets going.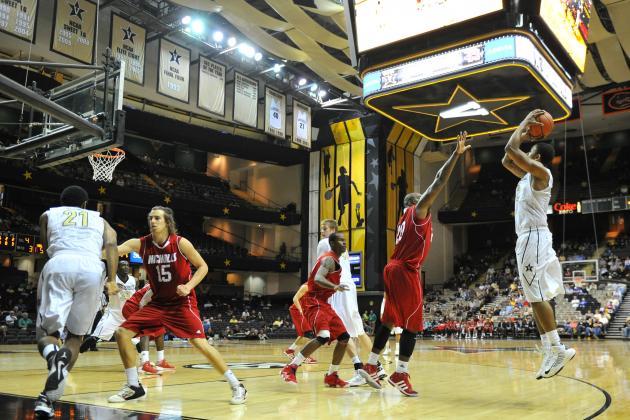 Don McPeak-US PRESSWIRE

Chance of a Loss: Unlikely
I will be the first to admit that Vanderbilt's inclusion on this list is a bit odd. It doesn't return any starters from last season and will probably end up being one of the weakest teams in the SEC.
But there's something about its arena that always seems to make games there incredibly tough for some of its best opponents (and causes Digger Phelps to yell at Kentucky fans).
The Wildcats come out of this one with a win, but it most likely won't be easy.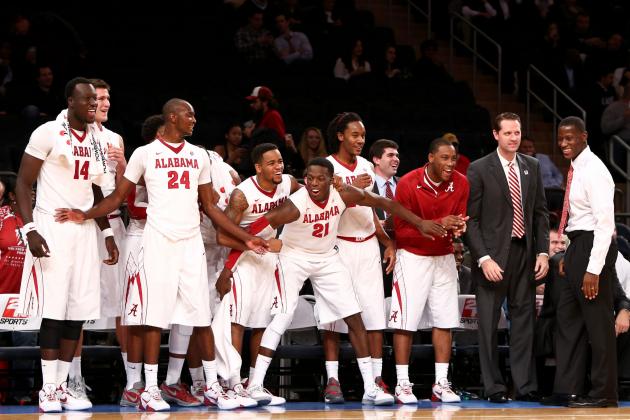 Debby Wong-US PRESSWIRE

Chance of a Loss: Likely
Over the last few years, Alabama basketball has slowly turned itself into a very good team. One of the final "tests" that the Crimson Tide feels they need to pass is a win against the SEC royalty known as the Kentucky Wildcats.
When UK steps into Coleman Coliseum on January 22, they will be facing a team that will most likely have worked itself into the Top 25 and a crowd that will have worked itself into an absolute frenzy.
If sharp shooter Trevor Releford gets hot, an upset for the Cats could be unavoidable...
...plus they'll have to look at this while attempting to shoot free throws (h/t to Mashable.com)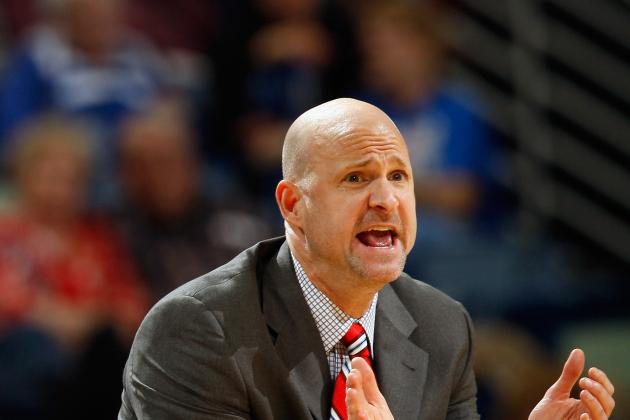 Chris Graythen/Getty Images

Chance of a Loss: Unlikely
Much like Alabama, the Ole Miss Rebels are a team that has been improving recently and is off to a strong start this season. They do not, however, have anywhere near the talent level of the Crimson Tide...or the Wildcats.
This will be a tough road contest for UK, but it should come away with a win.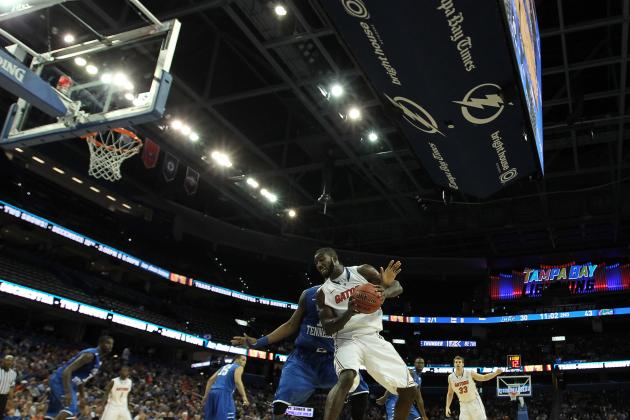 Kim Klement-US PRESSWIRE

Chance of a Loss: Toss-Up
The Florida Gators may have lost some of their stars from last year, but this year's squad (led by outstanding guard Kenny Boynton) will still be hard to beat, especially in the O'Connell Center.
On the other hand, the Wildcats will be right at that point in the season when things really begin to click for a Calipari team, meaning that if their preparation and maturity have finally caught up to their talent, UK should still come away from this one with a win.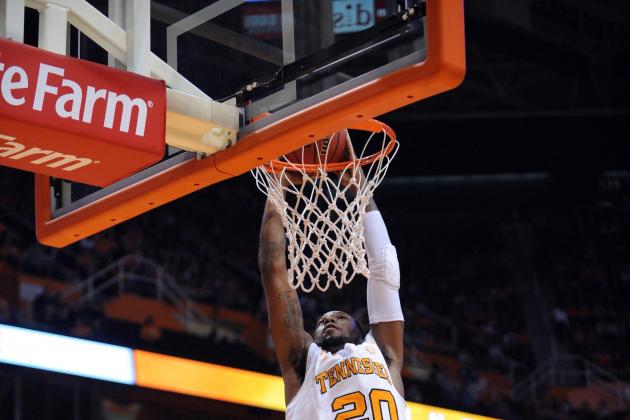 Randy Sartin-US PRESSWIRE

Chance of a Loss: Unlikely
The University of Tennessee Volunteers have a ton of returning talent on this year's squad, both in the starting lineup and on the bench. It's the type of team where the entire starting line could end up in double figures or a bench player could explode for 20 points.
Knoxville is always a hard place to play, but by this point in the season, the Wildcats should be able to handle them and leave with a hard fought victory.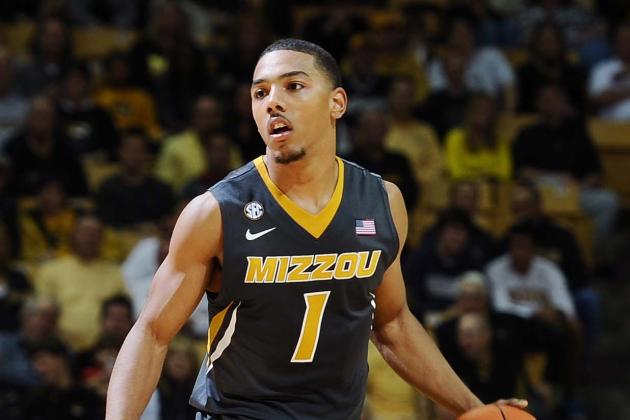 Dak Dillon-US PRESSWIRE

Chance of a Loss: Very Unlikely
Despite losing top scorer Mike Dixon to suspension (per ESPN.com), there is no doubt that the Mizzou Tigers are still a very talented basketball team.
Unfortunately for them, this game is being played late in the season and at Rupp Arena. Kentucky doesn't lose in Lexington...and this game will be no exception.
Please also feel free to leave a comment below. If you'd like to sing my praises or tell me how terrible I am more personally, I can also be found on Twitter.