WWE Survivor Series 2012: Everything You Need to Know for Tonight's Event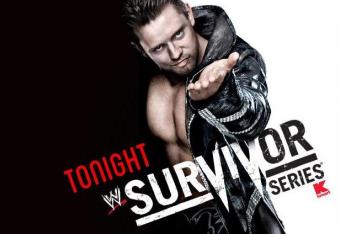 The Miz on the promotional poster (All photos courtesy of WWE.com)

Tonight, from the Bankers Life Fieldhouse in Indianapolis, WWE presents the 26th annual Survivor Series. The Thanksgiving tradition and last major pay-per-view of 2012 has many important matches with implications that will weigh heavy.
As we all turn towards the holiday season, Survivor Series marks the unofficial start of WrestleMania season in WWE. Keep in mind what superstars will be on the winning end at the end of 2012, because their fortunes will likely continue in 2013.
At Survivor Series, a newly-formed trio of rock band lovers take on two superstars that set the Internet on fire to set the tone. On the main card, an arrogant European holding a title bearing the name of the United States looks to fend off a former holder of that title and keep his reign alive. A tale of two Divas that has been written months earlier finally sees the two face one another on pay-per-view. A hardcore legend's hand-picked team of five superstars continues the Survivor Series tradition by taking on a Show-Off and four other men he will lead.
In the two world title matches, a colossal man that has climbed back to the top of the mountain looks to keep a tough and resilient ex-champion from cutting his title reign short. In the main event, a man who claims to be the best and has reigned supreme for one day short of an entire year looks to keep his title even longer by outlasting a hungry up-and-comer and his storied rival in a three-way dance.
There's a lot of information to process for Survivor Series. Consider this your cheat sheet. Every aspect of the stories leading up to these matches will be previewed. There will also be some insight from myself, as well as my prediction. There will also be a link to an additional Bleacher Report article to bring up another angle of this match. This is everything you need to know about Survivor Series 2012.
Keep looking at this page as matches continue to be previewed without the need for refreshing. Be sure to follow me on Twitter for Survivor Series live tweeting and look at the full card written below for reference to the matches.
Full Card:
YouTube

Pre

-Show: Two Members of 3MB vs Team

CoBro
United States Championship: Antonio Cesaro [c] vs R-Truth
Divas Championship: Eve [c] vs Kaitlyn
Traditional Survivor Series Match: Team Foley [The

Miz

,

Kofi

Kingston, Daniel Bryan, Kane, Randy Orton] vs Team

Ziggler

[Dolph

Ziggler

, Cody Rhodes, Damien

Sandow

, Alberto Del Rio, Wade Barrett]
World Heavyweight Championship: Big Show [c] vs

Sheamus
WWE

Championship: CM Punk [c] vs

Ryback

vs John

Cena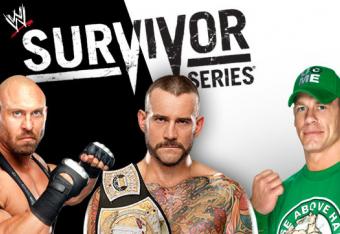 Survivor Series with CM Punk in the WWE Championship match? No, this isn't a rerun. One year ago, almost to the day, CM Punk went into Madison Square Garden and walked out as WWE Champion for the second time in his career. Punk has held that title ever since, defending it against the likes of Chris Jericho, John Cena and Ryback. Even as Punk's attitude has seemed to change, his desire for respect and adoration for his accomplishments still remains. As he comes close to the one-year anniversary of his reign beginning, Punk sure looks different historically than he used to.
Punk's reign now ties the seventh-longest reign in history, which belongs to the immortal Hulk Hogan. Should he make it through the week, he ties a reign by Randy Savage for the sixth-longest reign in company history. He would need to make it to December 5 to make it to 381 days, passing John Cena's reign and making it into the top five all-time. Before we go down that avenue, Punk needs to take on both Cena and the once-defeated Ryback.
Ryback looked close to the title inside Hell in a Cell, but had to deal with a rogue referee that gave him his first loss. That referee, Brad Maddox, has since tried to get a contract, but failed. It didn't stop Paul Heyman from talking to him, so don't forget about Maddox tonight.
As for Cena, he has won the title 10 times already, is fully healed, and sees a possible title match with The Rock in January at Royal Rumble. There's not much stopping Cena from trying to end the long reign of Punk's, but he'll have to face Ryback too. The Ryback/Cena encounter will sure be interesting and Punk will need to find a way to disappear while these two strongmen beat each other around.
Punk is devious and a good champion always finds a way. It's hard to bet against Punk, at least not yet, so Punk retaining and celebrating one year with the belt is what I anticipate tomorrow night on RAW.
Prediction: CM Punk [STILL WWE Champion]
This article is
What is the duplicate article?
Why is this article offensive?
Where is this article plagiarized from?
Why is this article poorly edited?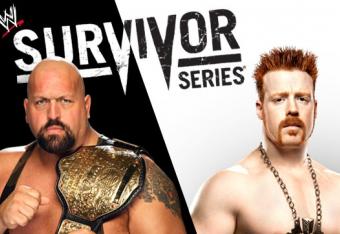 Few would have thought that Big Show would be World Heavyweight Champion again at the beginning of the year, following his loss of the title after 45 seconds to end 2010. Big Show took a hard-fought Survivor Series match and translated to a win at TLC, only to see a Money in the Bank cash-in occur and cost him a world title that took nearly a year to get back.
I guess you can see where WWE's writing can lean to for Big Show going into TLC with Dolph Ziggler's Money in the Bank briefcase still out there.
This is Survivor Series, though, and there is one pay-per-view bout before that becomes a possibility. Sheamus had been World Heayweight Champion since WrestleMania before losing it at Hell in a Cell. The gutsy Irishman still has the drive to take the title back, while Big Show has no desire to lose the title so quickly. Nothing really has changed with these two and this match remains standard. There's no added stipulation to it. This is your standard rematch for Sheamus.
There's no reason to believe that Sheamus will regain the title at Survivor Series. It wouldn't make much sense. Sheamus is as tough as they come, so to build Big Show as being unbeatable from taking down Sheamus, only to have that same guy beat him, doesn't make much sense.
Expect Big Show to retain at Survivor Series, give Sheamus one more chance at TLC, perhaps in a tables match, and watch as the conspiracy theories with Ziggler begin.
Prediction: Big Show [STILL World Heavyweight Champion]
This article is
What is the duplicate article?
Why is this article offensive?
Where is this article plagiarized from?
Why is this article poorly edited?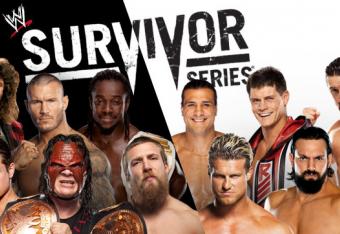 This match sure looks differently than it did a few weeks ago. Originally, it was Team Foley against Team Punk, but CM Punk was pulled out to compete for his WWE Championship and Dolph Ziggler stepped in. The Miz left the team, not liking the leadership and would be replaced by Wade Barrett. Ryback, who was on Team Foley, also left for the WWE Championship match, leaving a spot on Team Foley. The Miz was voted in by the fans to be on Team Foley and has tried unsuccessfully to blend in with his teammates. Now, due to an injury for Cody Rhodes, there may be a new participant on Team Ziggler.
Even with all of the changes, it is still the tradition of the Survivor Series match that pulls in attention each year. Mick Foley is the captain at ringside as Randy Orton, The Miz, Kane, Daniel Bryan and Kofi Kingston take on Team Ziggler, made up of Ziggler, Damien Sandow, Alberto Del Rio, Wade Barrett and a question mark if Cody Rhodes cannot compete. The replacement for Rhodes cannot be confirmed, but may be the monster Tensai.
For Team Foley, the question will be if the team can gel with The Miz, who they don't seem to have much trust for outside of Kane, the only guy on the team who hasn't argued with or attacked The Miz in recent weeks. Fans assume that The Miz is a face, while his team still sees him as a heel. Well, which one is he? We will see tonight.
For Team Ziggler, they have gotten along well, but may see a new superstar enter the team if Rhodes sits this one out. It'll be interesting to see if the injury either impacts Rhodes directly if he competes or throws off team chemistry if he doesn't. Dysfunction has worked in the tag team division with Team Hell No, so to think they can't get things together with five members, especially with Survivor Series veteran Randy Orton, wouldn't be safe. Team Foley finds a way to win.
Prediction: Team Foley [Suggested Survivors: Kofi Kingston and The Miz]
This article is
What is the duplicate article?
Why is this article offensive?
Where is this article plagiarized from?
Why is this article poorly edited?
Eve and Kaitlyn don't really like one another. They have fought over the Divas Championship before. They have even fought over a job in upper management on Smackdown. This Survivor Series slugfest is more about the personal rivalry that has gone on between these two strong and sassy women. Kaitlyn took Eve down to get a chance at the title at Night of Champions, only to be ambushed before her match backstage. Eve took the place of Kaitlyn, won the title and has had it ever since.
It was later revealed that Aksana, attired in a blonde wig to throw people off the trail, attacked Kaitlyn at the request of Eve, just so that the Assistant to Booker T could get the chance at the title. Eve has cashed in on that opportunity, holding on to the title ever since. It has gotten the attention of Kaitlyn, who still wants the title and has more of a reason now than ever to go after Eve. In this one-on-one matchup, Kaitlyn, finally gets that singles title match she earned months ago.
Eve is a great Diva to have as the champion, but having her win over Kaitlyn just about ends this storyline with Eve as the victor. If Kaitlyn wins, however, there's something more to talk about. Since there's talk at all and it involves the Divas, the choice is clear. Give the woman who won NXT an accomplishment that she can hold proudly as Kaitlyn stands as one of the best babyfaces in the Divas division today.
Prediction: Kaitlyn [NEW Divas Champion]
This article is
What is the duplicate article?
Why is this article offensive?
Where is this article plagiarized from?
Why is this article poorly edited?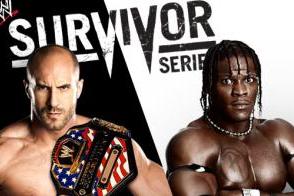 Antonio Cesaro is relentless and didn't take long to win gold in WWE. Ever since becoming United States Champion, Cesaro has made it a point to talk about his hatred for American culture and critique the flaws in good old fashioned Americana. Cesaro is well-spoken, hits hard and has all the tools to vault himself up to bigger and better things in WWE. Survivor Series marks the first major stage for him on pay-per-view.
Then, there's R-Truth, a popular superstar and former United States Champion who will surely have all Little Jimmies (both imaginary and visible) rooting him on. R-Truth no longer has Kofi Kingston by his side, so seeing him out there alone with an imaginary valet surely won't help R-Truth's chances.
Truth is a formidable foe for Cesaro. His athleticism will make for a fun match for Cesaro, who isn't afraid of making his opponents look good while getting himself over as a foreign heel. Cesaro needs more work to be truly despised, but losing to R-Truth won't do any good. Cesaro gets his biggest win, retains the United States Championship, and makes it closer to a WrestleMania debut, perhaps still as United States Champion.
This article is
What is the duplicate article?
Why is this article offensive?
Where is this article plagiarized from?
Why is this article poorly edited?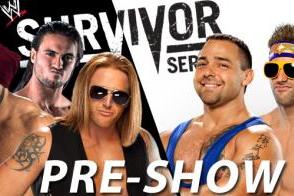 Heath Slater, Drew McIntyre and Jinder Mahal make up 3MB, which stands for the 3-Man Band. Together, they are three friends who like to rock out and hope their alliance will propel them to new heights in WWE. Before all that gets off the ground, they'll need to take down a high-flying duo that has been teaming together for most of 2012.
Combating the newest trio is one of WWE's newest tag teams, Team CoBro. The duo of Santino Marella and Zack Ryder are big stars on WWE's YouTube page, so having them on the pre-show is a good fit. The two are very popular on their own, so you can only imagine what WWE could have in store for them as a team. They nearly made it to a tag team title match, but fell short. Taking on 3MB, three men who have assaulted both Ryder and Marella in recent weeks, would be a personal victory and go a long way for title shots.
Two members of 3MB will take on Team CoBro, but the question is who those two will be. Money bets would suggest that McIntyre and his forearm cast would sit out, especially after the personal trauma of his mother passing away. I say that it would be McIntyre's will that would want him back in the ring, teaming with Mahal. Slater was the original One-Man Band, so he sure would get a kick out of seeing his two friends fight for all three of them.
As much of a hot streak as Santino and Ryder have had, people need to take 3MB serious, at least to a degree. There is no weak link in their group and they are yet to define one duo as a tag team consideration. Mixing and matching is their style and, at least lately, so is winning. Even if they don't win, 3MB surely will get the last laugh, because that's how they operate.
Prediction: 3MB
This article is
What is the duplicate article?
Why is this article offensive?
Where is this article plagiarized from?
Why is this article poorly edited?