St-Pierre vs Condit: 3 Key Takeaways from UFC 154's Main Event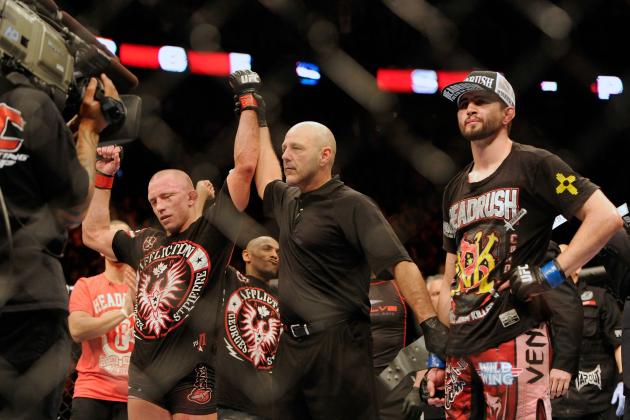 Eric Bolte-US PRESSWIRE

GSP is back.
In what was undoubtedly the toughest fight of his current title run, Georges St-Pierre found a way to control a very game Carlos Condit for the majority of the bout en route to a unanimous decision victory at UFC 154.
There were a lot of questions surrounding the champion heading into this fight, mainly focused on his long layoff and the knee injury that forced the time away from the cage, but St-Pierre answered all of those questions convincingly during his win over Condit.
Both fighters proved they are among the very best in the sport last night, and over the course of their 25-minute bout we gained quite a bit of knowledge to keep in mind when both men appear inside the Octagon again.
Begin Slideshow

»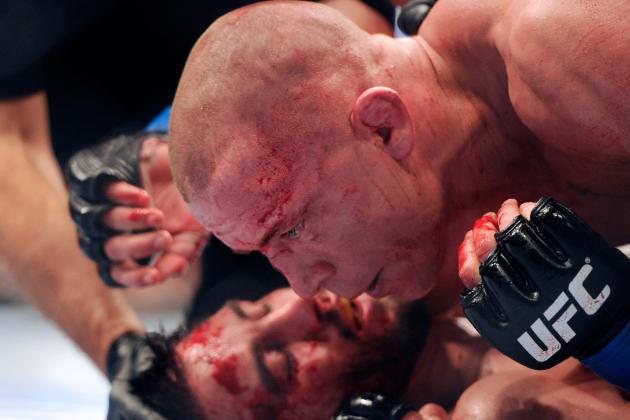 Eric Bolte-US PRESSWIRE

Though he had his moments in the stand-up department last night, GSP's wrestling is still the weapon that makes him nearly unbeatable at welterweight.
Condit has defended takedowns well over the course of his UFC career, and his ability to fight off of his back has helped him swing a lot of his Octagon fights in his favor, but he had nothing in his arsenal to shut down St-Pierre's top game last night.
"Rush" landed seven of eight takedowns and controlled the fight from inside Condit's guard for much of the bout, and until we find someone who can successfully stuff a few of his takedown attempts, we'll likely see GSP use the same strategy to keep his title reign intact.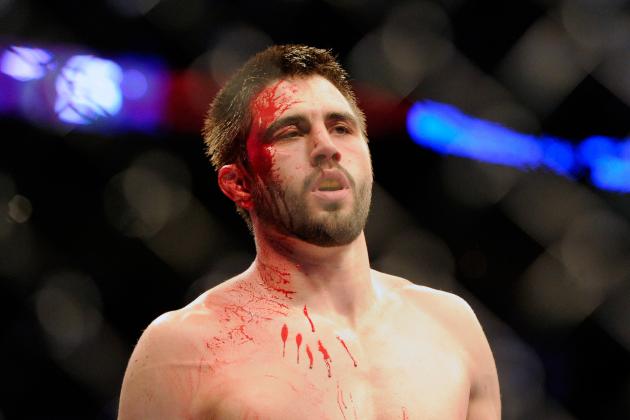 Eric Bolte-US PRESSWIRE

Carlos Condit took a lot of criticism after winning the interim belt in a close decision win over Nick Diaz, mostly due to his unwillingness to fight anyone but St-Pierre; but after his performance last night there's no denying that Carlos Condit is one of the best welterweights on the planet.
No one has beat up St-Pierre the same way Condit did, and the success he had against the champion verified his spot as the No. 2 fighter in the division.
A rematch with either Diaz or Martin Kampmann seems likely for Condit's next fight, but no matter who he fights he'll be working for a fast track back to title contention.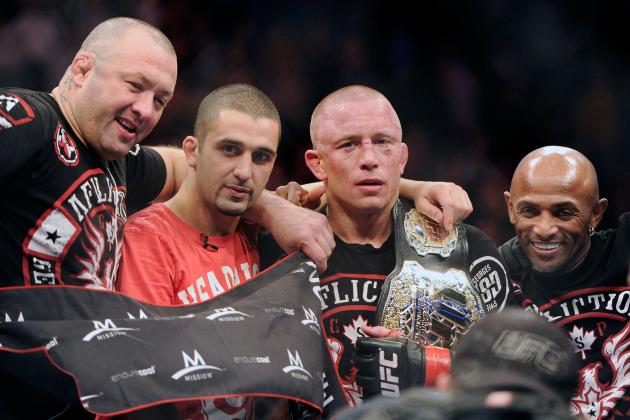 Eric Bolte-US PRESSWIRE

Like many other fight fans, I heard a steady stream of expletives flow out of my mouth when Condit rocked St-Pierre with a big head kick in the third round.
The shocking change in momentum almost ended one of the most dominant title runs in UFC history, but GSP was able to recover quickly and came back to end the round strong.
However, no matter how well he recovered, GSP was in noticeable trouble for the first time since his knockout loss to Matt Serra over half a decade ago, and just the reminder that any fighter can see their night end early in seconds was enough to fully appreciate how well St-Pierre fought against Condit.