2013 MLB Free Agency, Trades: Team-by-Team Blueprints to Success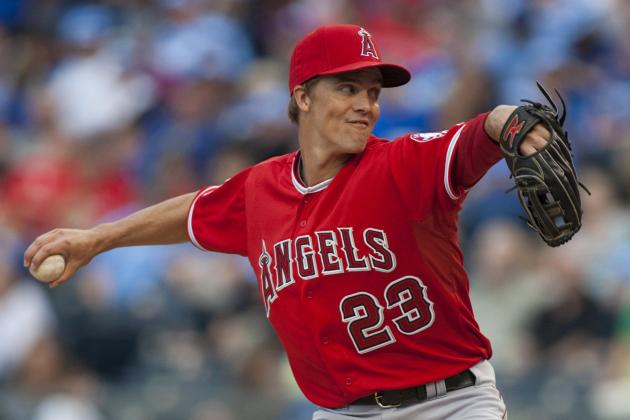 Tim Umphrey/Getty Images

The MLB offseason is in full swing, and this is the time of year when teams make crucial decisions to put themselves in the best position for success.
That means different things for different teams. For a contender, spending in free agency or trading prospects for a proven commodity could be what puts them over the top and makes them a legitimate World Series player.
For a rebuilding team, acquiring young pieces and signing low-cost, high-upside guys to serve as stopgap options is the approach as they gear towards future success.
Here is a look at the blueprint each team should follow this offseason to put themselves in the best position for success.
Begin Slideshow

»
Leon Halip/Getty Images

Biggest Needs
1. Shortstop
2. Left-Handed Reliever
Best Way to Address Needs
A logical fit on the trade market for the Diamondbacks is Indians shortstop Asdrubal Cabrera, as Cleveland is looking for young starting pitching in return for the 27-year-old and the Diamondbacks have plenty of that to put together an attractive package and not hurt the team overall.
I'll propose a package of SP Pat Corbin, SP David Holmberg, SS Chris Owings and another low-level guy to land Cabrera from Cleveland.
With Jeremy Affeldt re-signed by the Giants, Mike Gonzalez (47 G, 3.03 ERA, 9.8 K/9 with Washington) may be the best option on the market as far as left-handed relievers are concerned. Something like a two-year, $10 million deal should be enough to land him, though there are 10 teams reportedly interested (h/t Washington Post).
Potential Lineup
CF Adam Eaton
2B Aaron Hill
RF Justin Upton
C Miguel Montero
1B Paul Goldschmidt
SS Asdrubal Cabrera
LF Jason Kubel
3B Chris Johnson
Pitcher
SP Ian Kennedy
SP Trevor Cahill
SP Wade Miley
SP Trevor Bauer
SP Tyler Skaggs
CP J.J. Putz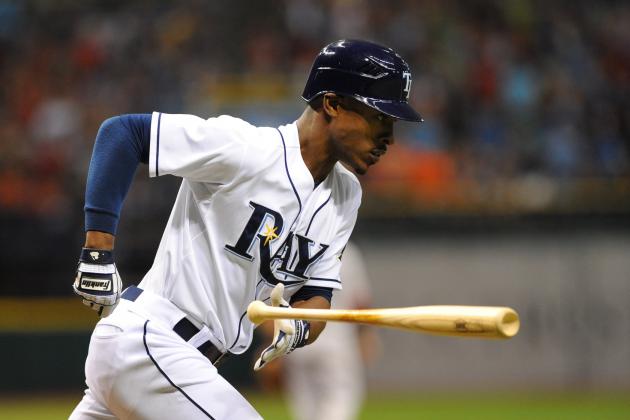 Al Messerschmidt/Getty Images

Biggest Needs
1. Center Field
2. Left Field
Best Way to Address Needs
The Braves' biggest offseason decision is in center field, where free agent Michael Bourn is likely to be overpaid by whoever signs him and the Braves appear ready to let that be someone else. According to Mark Bowman of MLB.com, B.J. Upton is the team's top target and I say they sign him to a five-year, $60 million deal.
After that, they'll need to decide what to do about the retirement of Chipper Jones. With few third-base options on the market, the most logical thing would be to move Martin Prado in from left field to third base and then pursue a corner outfielder.
The most attractive option may be Twins right fielder Josh Willingham, who has is ultra-affordable with two years and $14 million left on his contract. He won't come cheap after a 35 HR, 110 RBI season, but even if it means building a package around Randall Delgado or Julio Teheran, I think it's a move Atlanta should make.
Potential Lineup
SS Andrelton Simmons
3B Martin Prado
RF Jason Heyward
1B Freddie Freeman
LF Josh Willingham
CF B.J. Upton
2B Dan Uggla
C Gerald Laird (Brian McCann expected to miss start of season)
Pitcher
SP Tim Hudson
SP Kris Medlen
SP Tommy Hanson
SP Mike Minor
SP Paul Maholm
CP Craig Kimbrel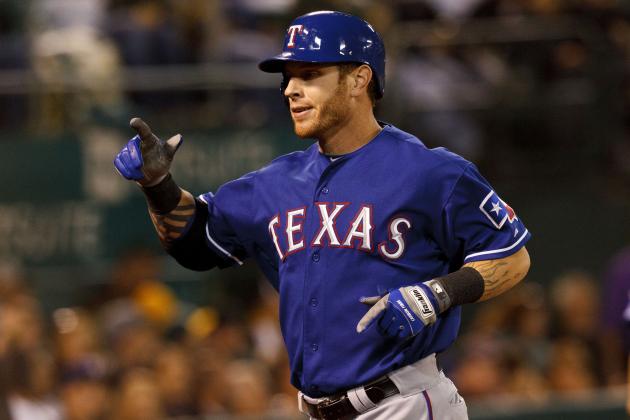 Jason O. Watson/Getty Images

Biggest Needs
1. Middle-of-the-Order Bat
2. Veteran Starter
Best Way to Address Needs
Clearly, the first name that comes up when an impact bat is mentioned will he Josh Hamilton, and while I don't think the Orioles are players at the seven-year, $175 million he is seeking, they could jump in if his asking price drops.
If he comes down to something like a five-year, $110 million deal, that may be more appealing to Baltimore, and given his track record, I wouldn't be surprised if no one is willing to pay him what he's asking.
As for the rotation, the Orioles won't go after a marquee name in free agency or trades, as they expect the duo of Dylan Bundy and Kevin Gausman to fill that role sooner rather than later.
However, someone like Shaun Marcum could be the perfect fit to give them another proven arm in what was a mix-and-match rotation last season. He could probably be had for something in the neighborhood of a two-year, $18 million deal.
Potential Lineup
RF Nick Markakis
SS J.J. Hardy
CF Adam Jones
LF Josh Hamilton
DH Chris Davis
C Matt Wieters
1B Mark Reynolds
3B Manny Machado
2B Brian Roberts
SP Jason Hammel
SP Wei-Yin Chen
SP Shaun Marcum
SP Chris Tillman
SP Miguel Gonzalez
CP Jim Johnson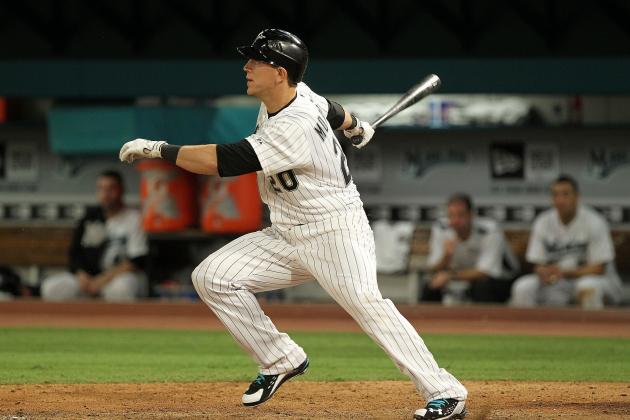 Mike Ehrmann/Getty Images

Biggest Needs
1. Starting Pitching
2. First Base
3. Outfield
Best Way to Address Needs
The Red Sox rotation was a mess last season, and with Jon Lester, Clay Buchholz and Felix Doubront as the only three pitchers with rotation spots locked up, the team could look to sign a pair of starters this offseason.
They won't spend big, but two guys who could make sense are Brandon McCarthy and Edwin Jackson. Both guys are capable of eating innings when healthy and while they are not aces, they would significantly bolster the staff.
McCarthy can expect to get something like a two-year, $20 million deal, while Jackson may be in line for a longer contract and could get something like a three-year, $33 million deal.
Beyond that, the team has offensive holes to fill at first base and at a corner outfield spot. Re-signing Cody Ross would be a solid move after he exceeded expectations on a one-year, $3 million deal and would shore up the outfield. A two-year, $15 million deal may get the job done.
At first base, Marlins trade candidate Logan Morrison could be a fit, and with him under control through 2016, he makes sense for a team set to do some rebuilding.
Potential Lineup
CF Jacoby Ellsbury
2B Dustin Pedroia
RF Cody Ross
DH David Ortiz
1B Logan Morrison
3B Will Middlebrooks
C Jarrod Saltalamacchia
LF Ryan Sweeney
SS Jose Iglesias
SP Jon Lester
SP Clay Buchholz
SP Edwin Jackson
SP Brandon McCarthy
SP Felix Doubront
CP Andrew Bailey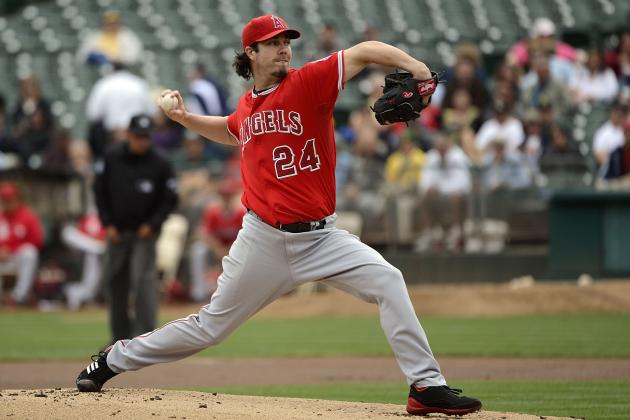 Thearon W. Henderson/Getty Images

Biggest Needs
1. Starting Pitching
2. Third Base
3. Relief Pitching
Best Way to Address Needs
The Cubs are still in rebuilding mode, and despite a decent amount of wiggle room in their payroll, don't expect them to spend big for a chance at respectability.
Adding a couple starting pitchers appears to be a must, though, and the team will likely go after low-cost, high-upside guys. Dan Haren, who was nearly traded to the team earlier this month, appears to be a good fit on a one-year deal with an option. Shaun Marcum is another solid mid-level option who could come a bit cheaper after dealing with injuries last season.
There's not much to work with at third base on the free-agent market, but bringing back Mark DeRosa to at least compete with incumbents Luis Valbuena and Ian Stewart would be a no-risk move. The team will likely also add a veteran reliever or two, and will have to decide whether to re-sign Shawn Camp.
Potential Lineup
CF Tony Campana
RF David DeJesus
SS Starlin Castro
1B Anthony Rizzo
LF Alfonso Soriano
3B Ian Stewart
C Welington Castillo
2B Darwin Barney
Pitcher
SP Matt Garza
SP Jeff Samardzija
SP Shaun Marcum
SP Dan Haren
SP Travis Wood
CP Carlos Marmol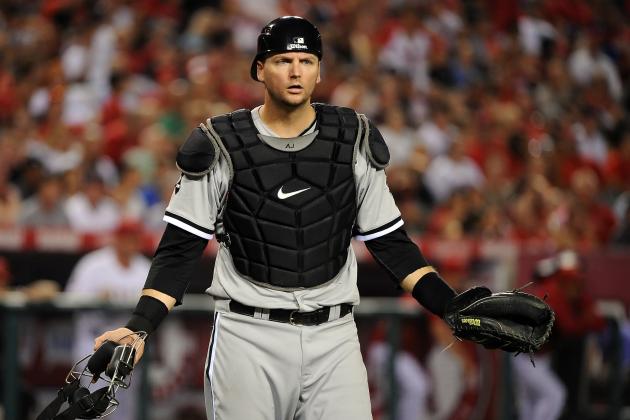 Lisa Blumenfeld/Getty Images

Biggest Needs
1. Catcher
2. Third Base
3. Setup Man
Best Way to Address Needs
The White Sox have a decision to make at catcher, where the man who has spent the past eight seasons behind the plate for the team in A.J. Pierzynski is a free agent. The 35-year-old is coming off of a career year, but the White Sox may not want to pay him what he'll fetch on the open market.
Tyler Flowers (.213 BA, 7 HR, 13 RBI) has long been the catcher of the future, and at 26, the team may opt to give him a season to see what he's capable of. In the end, though, I think the team will bring back Pierzynski on a two-year deal.
Beyond that, the team is no better off at third base than they were last season, and their best option appears to be Brent Morel. Kevin Youkilis is the only viable option on the free-agent market, and after he hit well with the White Sox post-trade last season, bringing him back makes sense. The team will also look at late-inning relievers, with Brett Myers departing.
Potential Lineup
CF Alejandro De Aza
3B Kevin Youkilis
DH Adam Dunn
1B Paul Konerko
RF Alexi Rios
C A.J. Pierzynski
SS Alexei Ramirez
LF Dayan Viciedo
2B Gordon Beckham
SP Chris Sale
SP Jake Peavy
SP John Danks
SP Gavin Floyd
SP Jose Quintana
CP Addison Reed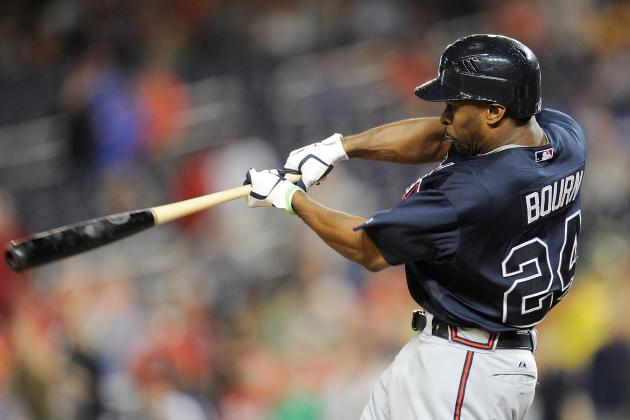 Greg Fiume/Getty Images

Biggest Needs
1. Lead-off Hitter
2. Left Field
Best Way to Address Needs
The Reds struggled to get on base ahead of the middle of their order last season, as Drew Stubbs (.277 OBP) and Zack Cozart (.288 OBP) weren't the answer in the No. 1 and No. 2 spots in the order.
As a result, could make a play for speedster Michael Bourn. He'll be expensive, but there may be no team that would benefit more from adding Bourn to their lineup than the Reds.
In addition to Bourn in center field, the team also needs to replace Ryan Ludwick in left field after he turned down his end of a mutual option to seek a multi-year deal.
My guess is they come to terms on a two-year deal to bring Ludwick back, and after making just $2 million last season, something like a two-year, $14 million deal could be enough.
Potential Lineup
CF Michael Bourn
2B Brandon Phillips
1B Joey Votto
LF Ryan Ludwick
RF Jay Bruce
3B Todd Frazier
SS Zack Cozart
C Ryan Hanigan
Pitcher
SP Johnny Cueto
SP Mat Latos
SP Bronson Arroyo
SP Homer Bailey
SP Mike Leake
CP Aroldis Chapman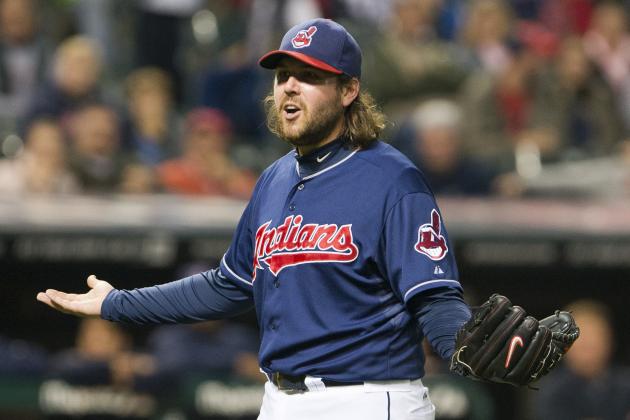 Jason Miller/Getty Images

Biggest Needs
1. Trade Partners
2. Young Starting Pitching
3. Cheap Veterans
Best Way to Address Needs
The Indians need to begin a full-blown rebuild, and they have a handful of attractive trade chips in guys like SS Asdrubal Cabrera, RF Shin-Soo Choo, SP Justin Masterson and RP Chris Perez.
The have no starting pitching depth, and really no organizational depth whatsoever with one of the weakest farm systems in all of baseball.
Ideally, they would find a taker for all four of the above players and go into full-blown fire sale mode this winter. It's tough to project what all they would or even could potentially get for those players, but dealing them is the right move for the franchise long-term.
Here is what a potential lineup would look like sans those guys and without taking into account any MLB-ready players they may be able to acquire.
Potential Lineup
CF Michael Brantley
2B Jason Kipnis
C Carlos Santana
1B Matt LaPorta
3B Lonnie Chisenhall
SS Mike Aviles
DH Jack Hannahan
LF Ezequiel Carrera
RF Thomas Neal
SP Ubaldo Jimenez
SP Zach McAllister
SP David Huff
SP Carlos Carrasco
SP Jeanmar Gomez
CP Vinnie Pestano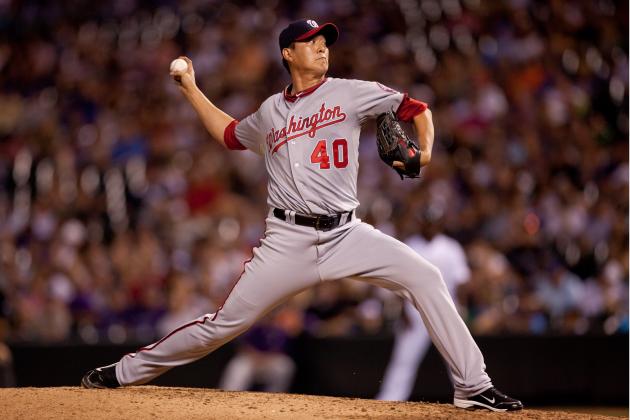 Justin Edmonds/Getty Images

Biggest Needs
1. Starting Pitching
Best Way to Address Needs
After posting a 5.22 ERA as a staff, including 5.81 from their starting pitching, it is clear where the Rockies need to improve this offseason.
The trouble will be convincing pitchers to come to Colorado, and in the end the team will likely have to settle for a veteran seeking a guaranteed big-league spot to fill out their staff.
They'll already benefit from healthy seasons from Jorge De La Rosa, Jhoulys Chacin and Juan Nicasio, who combined for just 28 starts in 2012.
Signing someone like Carl Pavano or Chien-Ming Wang, who both rely on the sinker ball and will likely be had for low-money deals, may be the team's best option this offseason.
Potential Lineup
CF Dexter Fowler
2B Josh Rutledge
LF Carlos Gonzalez
SS Troy Tulowitzki
RF Michael Cuddyer
1B Todd Helton
C Wilin Rosario
3B Chris Nelson
Pitcher
SP Jorge De La Rosa
SP Jhoulys Chacin
SP Juan Nicasio
SP Drew Pomeranz
SP Chien-Ming Wang
CP Rafael Betancourt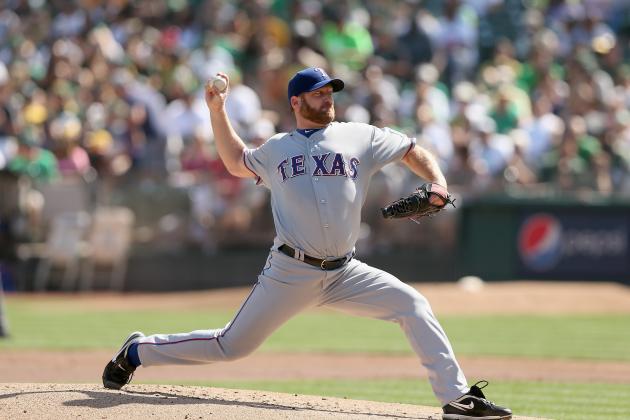 Ezra Shaw/Getty Images

Biggest Needs
1. Starting Pitching
2. Outfield Depth
3. Backup Catcher
Best Way to Address Needs
The Tigers already made a splash this offseason in signing Torii Hunter to a two-year deal, and with much of their core coming back from last season's World Series run, they don't need to do much else.
Anibal Sanchez will likely be looking for too much money to bring back, so the team could look for a veteran starter to fill his rotation spot. Ryan Dempster could be a good mid-level option to sign, or the team could simply turn the job over to Drew Smyly.
Beyond that, the team could look to sign a backup outfielder, especially if Brennan Boesch is non-tendered, and a backup catcher, after Gerald Laird signed with the Braves. Miguel Olivo would give the team a right-handed option with some pop to spell Alex Avila against left-handers.
Potential Lineup
CF Austin Jackson
RF Torii Hunter
3B Miguel Cabrera
1B Prince Fielder
DH Victor Martinez
LF Andy Dirks
SS Jhonny Peralta
C Alex Avila
2B Omar Infante
SP Justin Verlander
SP Doug Fister
SP Max Scherzer
SP Ryan Dempster
SP Rick Porcello
CP Joaquin Benoit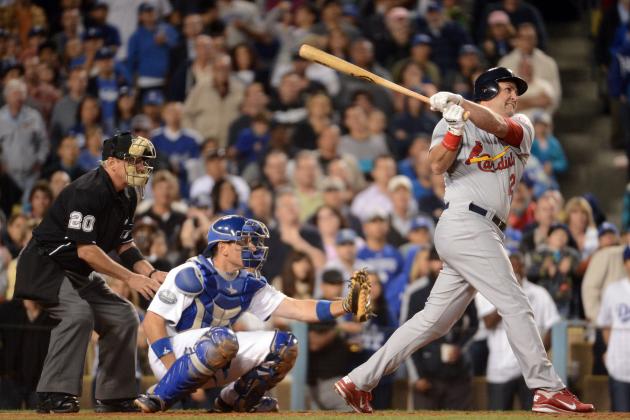 Harry How/Getty Images

Biggest Needs
1. DH
2. Starting Pitching
Best Way to Address Needs
With their move to the AL West, the Astros will be implementing a DH for the first time in franchise history and they may look to add a veteran bat on the free-agent market to fill that role.
One intriguing name would be Lance Berkman, who is reportedly interested in rejoining his old team (h/t Fox Houston). Coming off of an injury-plagued season, he should come fairly cheap, and he'd be a positive veteran influence on their young roster.
Aside from that, they will no doubt kick the tires on some low-cost starters to fill out their rotation. Kevin Correia is one veteran who may have a hard time finding a rotation spot on the open market, and he may be interested in a one-year deal with the Astros to potentially boost his stock.
Potential Lineup
2B Jose Altuve
SS Jed Lowrie
CF Justin Maxwell
DH Lance Berkman
1B Brett Wallace
RF Fernando Martinez
LF J.D. Martinez
C Jason Castro
3B Matt Dominguez
SP Lucas Harrell
SP Bud Norris
SP Kevin Correia
SP Jordan Lyles
SP Dallas Keuchel
CP Wilton Lopez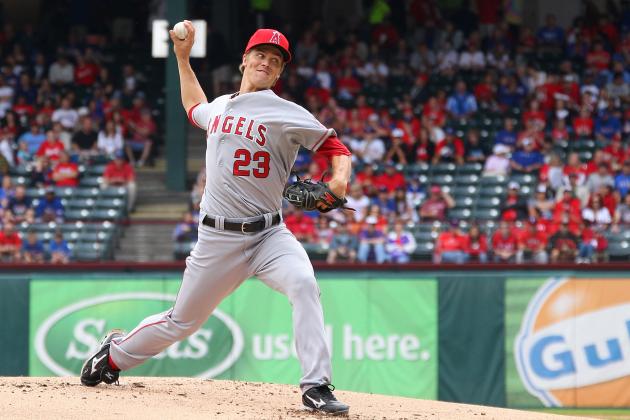 Rick Yeatts/Getty Images

Biggest Needs
1. Staff Ace
2. Starting Pitching
Best Way to Address Needs
The Royals homegrown core of position players will get even better this coming season once Wil Myers makes his big-league debut, but their pitching has not fared as well and their rotation is no doubt holding them back at this point.
They've already acquired Ervin Santana from the Angels this offseason, and they do have viable starters in Luke Hochevar and Bruce Chen, but the team clearly lacks top-of-the-rotation talent.
It would mean a significant financial investment, but bringing Zack Greinke back to Kansas City would be the best-case scenario for this team.
Signing Greinke would bolster the staff, and if they could really open the payroll and sign someone like Kyle Lohse as well, it would make them immediate postseason contenders. It's a long-shot, but it would certainly rank as the best way for the team to address their needs.
Potential Lineup
CF Lorenzo Cain
SS Alcides Escobar
LF Alex Gordon
DH Billy Butler
3B Mike Moustakas
C Salvador Perez
1B Eric Hosmer
RF Jeff Francoeur
2B Chris Getz
SP Zack Greinke
SP Kyle Lohse
SP Ervin Santana
SP Luke Hochevar
SP Bruce Chen
CP Greg Holland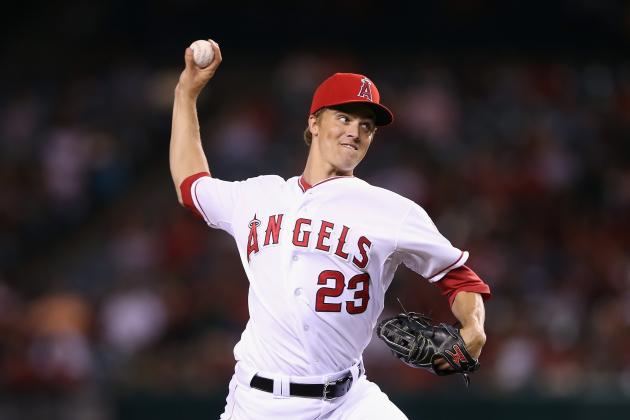 Jeff Gross/Getty Images

Biggest Needs
1. Starting Pitching
2. Relief Pitching
Best Way to Address Needs
To start off their offseason, the Angels unloaded Ervin Santana on the Royals and declined their $15.5 million option on Dan Haren, freeing up roughly $24 million from last year's payroll.
Those moves, though warranted regardless, were clearly a precursor to the team making a run at re-signing Zack Greinke this offseason, and bringing him back to join Jered Weaver and C.J. Wilson atop the rotation would be a big move.
After that, the team will turn their attention to filling out the rotation, and former Angel Joe Saunders would be the perfect, relatively low-cost arm to do just that. They'll also seek bullpen help, and a veteran right-hander like Brandon Lyon could be a solid setup option alongside lefty Scott Downs.
Potential Lineup
LF Mike Trout
SS Erick Aybar
1B Albert Pujols
DH Kendrys Morales
RF Mark Trumbo
2B Howie Kendrick
3B Alberto Callaspo
C Chris Iannetta
CF Peter Bourjos
SP Jered Weaver
SP C.J. Wilson
SP Zack Greinke
SP Joe Saunders
SP Garrett Richards
CP Ernesto Frieri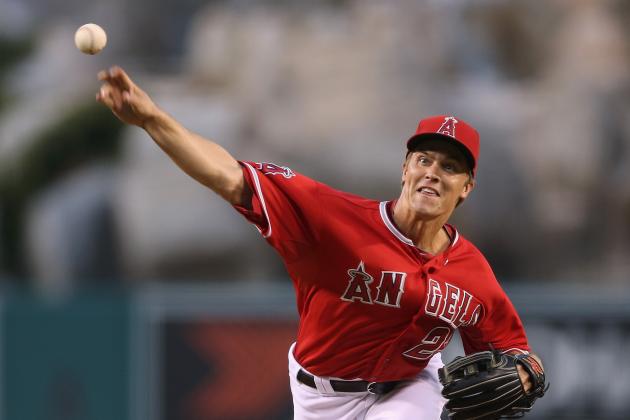 Jeff Gross/Getty Images

Biggest Needs
1. No. 2 Starter
2. Third Base
Best Way to Address Needs
The Dodgers are one of the favorites to land Zack Greinke this offseason, and he fills the team's biggest need in providing a top-tier starter alongside Clayton Kershaw atop the rotation.
Beyond signing him, the team will be getting Ted Lilly back from injury at the back end of their rotation and could look to deal either Chris Capuano or Aaron Harang, whoever winds up being the odd man out.
The team's only other major hole is at third base, and while Luis Cruz (.297 BA, 6 HR, 40 RBI) held his own, the team could look into adding veteran Kevin Youkilis on a short-term deal to shore up the position.
Potential Lineup
2B Mark Ellis
RF Andre Ethier
CF Matt Kemp
1B Adrian Gonzalez
SS Hanley Ramirez
3B Kevin Youkilis
LF Jerry Hairston Jr. (Carl Crawford expected to miss start of season)
C A.J. Ellis
Pitcher
SP Clayton Kershaw
SP Zack Greinke
SP Josh Beckett
SP Chris Capuano
SP Ted Lilly
CP Brandon League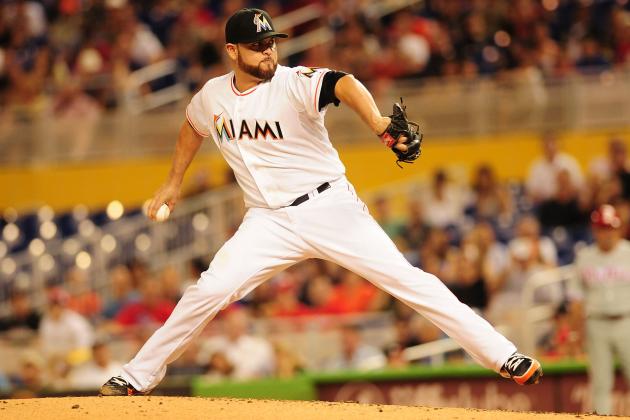 Jason Arnold/Getty Images

Biggest Needs
1. Trade Partners
Best Way to Address Needs
A year after spending big to usher in their new stadium, the Marlins reverted back to their old habits and went into fire-sale mode, sending five key veterans to the Blue Jays in a blockbuster deal.
While Marlins fans would no doubt like to see the bleeding stop, at this point the Marlins might as well go all-in on selling off their parts and look for takers on Logan Morrison, Ricky Nolasco, Yunel Escobar and any other veteran who has any value outside of Giancarlo Stanton.
They have assembled a good deal of young talent since the trade deadline, and they are positioned to rebuild the right way. It's not what fans were promised by owner Jeffrey Loria when they agreed to fund the new stadium, but at this point, it's the team's best move towards eventual success.
Potential Lineup
LF Juan Pierre
SS Adeiny Hechavarria
CF Justin Ruggiano
RF Giancarlo Stanton
1B Greg Dobbs
3B Zack Cox
C Rob Brantly
2B Donovan Solano
Pitcher
SP Henderson Alvarez
SP Wade LeBlanc
SP Nathan Eovaldi
SP Jacob Turner
SP Brad Hand
CP Steven Cishek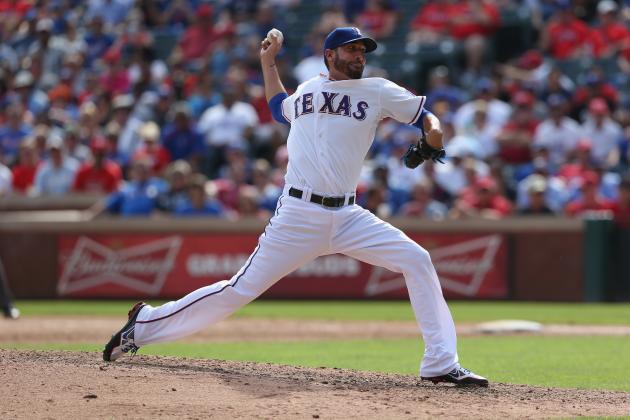 Ronald Martinez/Getty Images

Biggest Needs
1. Relief Pitching
2. Starting Pitching
Best Way to Address Needs
The Brewers had the worst bullpen ERA in all of baseball last season at 4.66, and that ranks as their biggest area of need entering the offseason.
Don't be surprised if they go for a full-on overhaul, and there are a number of attractive options on the market. Adding ace setup man Mike Adams, and a bounce-back closer candidate in Ryan Madson to the back end of the bullpen, as well as a workhorse type in Shawn Camp, would take the bullpen from problem area to asset.
After that, the team could use a veteran starter to join Yovani Gallardo in what is expected to be a very young and inexperienced rotation. The team has shown interest in Ryan Dempster (h/t Ken Rosenthal), and he could be a major asset to their young rotation and as a No. 2 starter.
Potential Lineup
RF Norichika Aoki
2B Rickie Weeks
LF Ryan Braun
3B Aramis Ramirez
1B Corey Hart
C Jonathan Lucroy
CF Carlos Gomez
SS Jean Segura
Pitcher
SP Yovani Gallardo
SP Ryan Dempster
SP Marco Estrada
SP Michael Fiers
SP Mark Rogers
CP Ryan Madson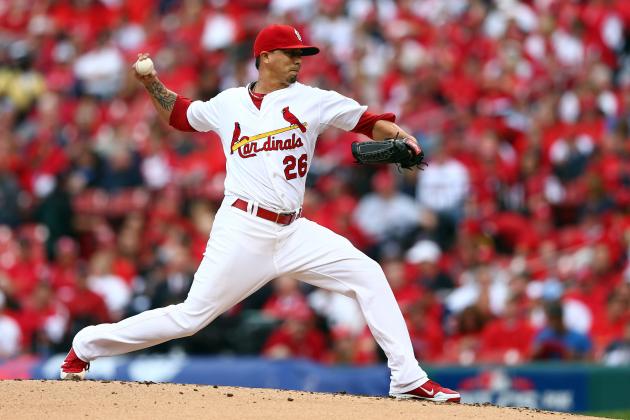 Elsa/Getty Images

Biggest Needs
1. Starting Pitching
2. Middle Infield
Best Way to Address Needs
The Twins starting rotation was terrible last season, despite the breakout year from Scott Diamond (12-9, 3.54 ERA). Liam Hendriks, Cole De Vries and and Sam Deduno showed some promise as well last season, but the roster lacks a frontline starter.
It remains to be seen how much the Twins will want to spend this offseason, but one option could be signing Kyle Lohse, who spent the first six seasons of his career in Minnesota. He'd give them a veteran innings eater capable of stepping into the No. 1 starter role.
The team also need help in the middle of their infield, and while Jamey Carroll is capable of holding down one of the spots, they would be best suited signing someone.
Kelly Johnson is a solid defensive second baseman who has plus power at the position. He's hit just .223 over the past two seasons, but he still represents an upgrade.
Potential Lineup
CF Denard Span
RF Ben Revere
C Joe Mauer
LF Josh Willingham
1B Justin Morneau
DH Ryan Doumit
3B Trevor Plouffe
2B Kelly Johnson
SS Jamey Carroll
SP Kyle Lohse
SP Scott Diamond
SP Liam Hendriks
SP Cole De Vries
SP Samuel Deduno
CP Glen Perkins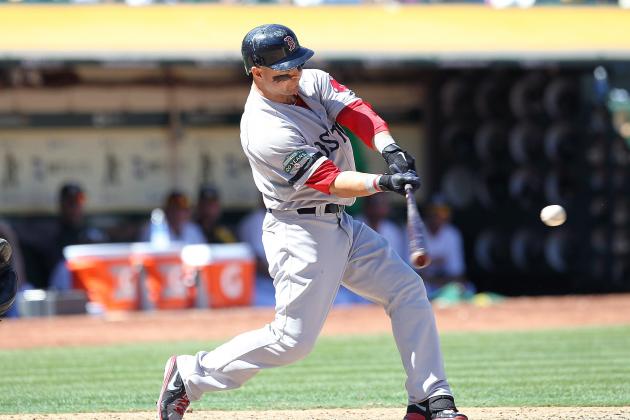 Tony Medina/Getty Images

Biggest Needs
1. Right Field
2. Relief Pitching
3. Catcher
Best Way to Address Needs
With Jason Bay released and Scott Hairston departed, the Mets need an outfielder and possibly two if they opt to non-tender Andres Torres.
They don't have much payroll wiggle room, but someone like Cody Ross could fit into the budget and provide the team with a third run producer alongside David Wright and Ike Davis.
The bullpen struggled last season, but bringing back Jon Rauch (73 G, 3.59 ERA) would be a wise move, and him coupled with a full season from Josh Edgin may mean a better 'pen. The team also still lacks catching depth beyond Josh Thole, and bringing Kelly Shoppach back would make sense.
Potential Lineup
SS Ruben Tejada
2B Daniel Murphy
3B David Wright
1B Ike Davis
RF Cody Ross
LF Lucas Duda
CF Kirk Nieuwenhuis
C Josh Thole
Pitcher
SP R.A. Dickey
SP Johan Santana
SP Jon Niese
SP Matt Harvey
SP Dillon Gee
CP Frank Francisco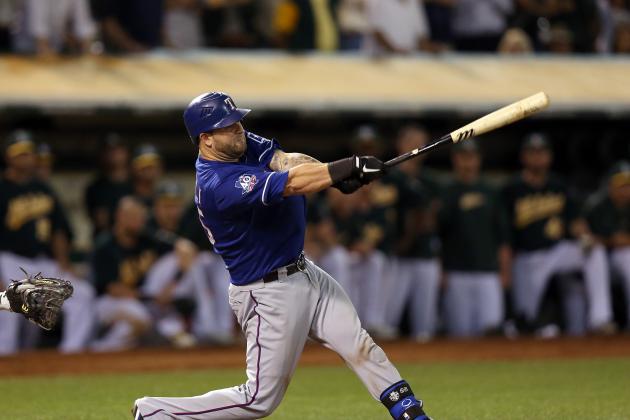 Ezra Shaw/Getty Images

Biggest Needs
1. Right Field
2. Catcher
3. Closer
4. Starting Pitching
5. DH
Best Way to Address Needs
That's quite a wish list for a team that won 95 games last season, but the Yankees are in for some turnover this offseason.
Re-signing Hiroki Kuroda, Ichiro Suzuki and Mariano Rivera would shore up three of the above issues, as the rotation would have Kuroda back and the inevitable return of Michael Pineda.
Suzuki could be slotted into right field and Rivera would slide back into his role as closer. Bringing back Raul Ibanez appears to be an option at DH, while Scott Hairston would be a good fit as the right-handed side of a DH platoon.
That leaves catcher, where Mike Napoli would at the very least replace the production of Russell Martin and have upside for plenty more.
Potential Lineup
RF Ichiro Suzuki
SS Derek Jeter
2B Robinson Cano
1B Mark Teixeira
CF Curtis Granderson
3B Alex Rodriguez
C Mike Napoli
DH Raul Ibanez/Scott Hairston
LF Brett Gardner
SP CC Sabathia
SP Hiroki Kuroda
SP Phil Hughes
SP Ivan Nova
SP Adam Warren (Michael Pineda due back midseason)|
CP Mariano Rivera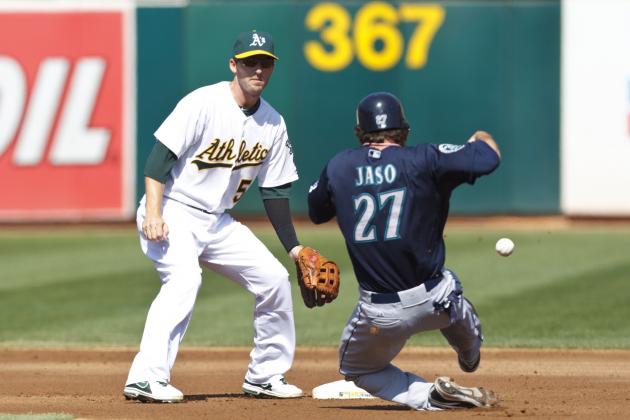 Jason O. Watson/Getty Images

Biggest Needs
1. Shortstop
2. Infield Depth
3. Starting Pitching
Best Way to Address Needs
The A's declined a $10 million option on shortstop Stephen Drew, who was acquired from the Diamondbacks at the deadline, but he may be the team's best option at this point.
Josh Donaldson ended the season well at third base, and Jemile Weeks is certainly a bounce-back candidate at second base, but the team would be wise to sign a viable backup at both positions. A low-cost option like Jeff Baker who is capable of playing both positions would be a good signing.
Aside from that, the roster is in good shape. The expected departure of Brandon McCarthy may spark the team to seek a veteran starter for depth, but the team brought back Bartolo Colon and already has a solid five-man staff in place without him, so it's not a necessity.
Potential Lineup
CF Coco Crisp
SS Stephen Drew
LF Yoenis Cespedes
1B Brandon Moss
RF Josh Reddick
DH Seth Smith
3B Josh Donaldson
2B Jemile Weeks
C Derek Norris
SP Brett Anderson
SP Jarrod Parker
SP Tom Milone
SP A.J. Griffin
SP Daniel Straily
CP Grant Balfour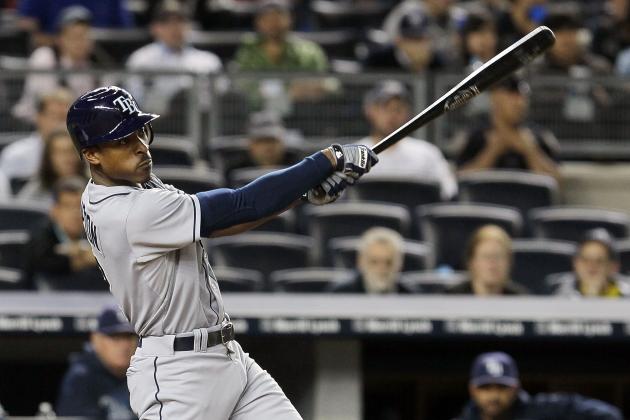 Jim McIsaac/Getty Images

Biggest Needs
1. Center Field
2. Third Base
3. Relief Pitching
Best Way to Address Needs
After trading away Shane Victorino and Hunter Pence, the Phillies will no doubt sign an outfielder this offseason, and while Michael Bourn is an attractive option, the better and cheaper choice for the team would be B.J. Upton.
Third base is also a hole after Placido Polanco did not have his option picked up, and Kevin Youkilis may be a good fit in Philadelphia alongside the team's other big-name stars. He should be relatively cheap, though a number of teams will be after him as the only real third-base option on the market.
Finally, the bullpen could use an arm or two to help get the ball to Jonathan Papelbon, and bringing back Ryan Madson along with another solid middle reliever would make sense.
Potential Lineup
SS Jimmy Rollins
3B Kevin Youkilis
2B Chase Utley
1B Ryan Howard
CF B.J. Upton
C Carlos Ruiz
LF Domonic Brown
RF Nate Schierholtz
Pitcher
SP Roy Halladay
SP Cliff Lee
SP Cole Hamels
SP Vance Worley
SP Kyle Kendrick
CP Jonathan Papelbon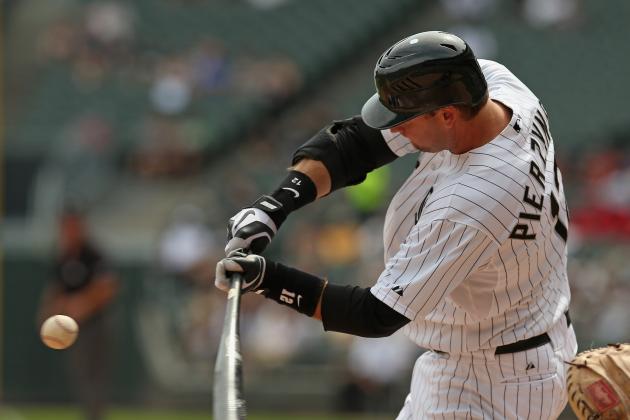 Jonathan Daniel/Getty Images

Biggest Needs
1. Catcher
2. Veteran Starting Pitcher
Best Way to Address Needs
The Pirates went through last season with Rod Barajas (.206 BA, 11 HR, 31 RBI) as their primary catcher, and while Michael McKendry (.233 BA, 12 HR, 39 RBI in 240 AB) was impressive as the backup, he may be best suited in that role.
With the team expected to incorporate a number of young pitchers this season, adding a veteran catcher like A.J. Pierzynski, who can provide some punch offensively while also helping manage the staff, would be a good move.
After that, the team may look to add a veteran starter like they did with Erik Bedard last offseason, to provide depth in the rotation. Kevin Millwood would be a nice low-cost option to eat some innings until guys like Gerrit Cole and Jeff Locke are ready to take a rotation spot.
Potential Lineup
LF Jose Tabata
2B Neil Walker
CF Andrew McCutchen
1B Garret Jones
3B Pedro Alvarez
C A.J. Pierzynski
RF Travis Snider
SS Clint Barmes
Pitcher
SP A.J. Burnett
SP Wandy Rodriguez
SP James McDonald
SP Jeff Karstens
SP Kevin Millwood
CP Joel Hanrahan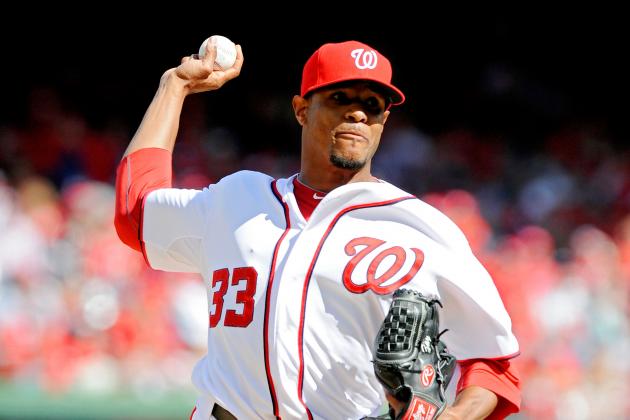 Patrick McDermott/Getty Images

Biggest Needs
1. Starting Pitching
2. Right Field
Best Way to Address Needs
The Padres have quietly put together a solid lineup, and it should only get better once top prospects Jedd Gyorko and Rymer Liriano arrive. However, their starting rotation is a different story, and they will look to add a starter or two this offseason.
Dan Haren is an appealing option, as he is a bounce-back candidate and would benefit greatly from playing in Petco Park. While he should come at a relative bargain, the team could also look to add a slightly higher priced arm to front the staff and while he is not a clear-cut ace, Edwin Jackson would be a good addition as well.
As for the lineup, the biggest hole is in right field ,where Will Venable could certainly be upgraded and, signing a power bat in Jonny Gomes would be a low-cost, short-term option until Liriano is ready.
Potential Lineup
SS Everth Cabrera
2B Logan Forsythe
3B Chase Headley
LF Carlos Quentin
1B Yonder Alonso
RF Jonny Gomes
CF Cameron Maybin
C Nick Hundley
Pitcher
SP Edwin Jackson
SP Edinson Volquez
SP Dan Haren
SP Clayton Richard
SP Casey Kelly
CP Huston Street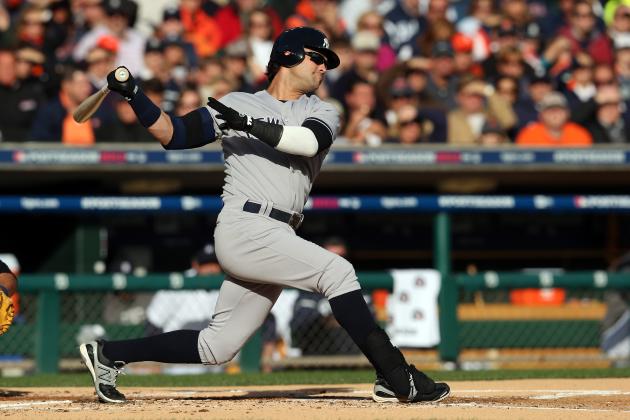 Jonathan Daniel/Getty Images

Biggest Needs
1. Center Field
2. Second Base
3. Left Field
Best Way to Address Needs
The Giants have already re-signed left-handed reliever Jeremy Affeldt this offseason, and they will look to bring back a pair of other players from their World Series run as well in center fielder Angel Pagan and second baseman Marco Scutaro.
Left field is where the fun starts, as there are a number of intriguing options on the free-agent market, and while the Yankees were happy to see him go, I think Nick Swisher would be a great fit as a run producer in their lineup.
Adding those three, along with the three-year, $18 million deal for Affeldt, will make for an expensive offseason in San Francisco, but it would also put them in a terrific position to make another title run.
Potential Lineup
CF Angel Pagan
2B Marco Scutaro
3B Pablo Sandoval
C Buster Posey
LF Nick Swisher
RF Hunter Pence
1B Brandon Belt
SS Brandon Crawford
Pitcher
SP Matt Cain
SP Madison Bumgarner
SP Tim Lincecum
SP Ryan Vogelsong
SP Barry Zito
CP Brian Wilson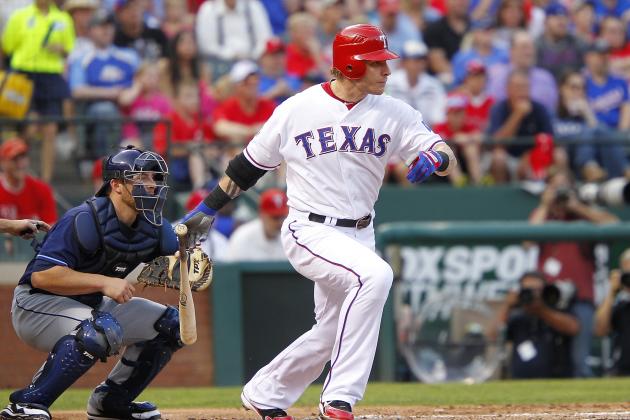 Rick Yeatts/Getty Images

Biggest Needs
1. Offense of Any Sort
Best Way to Address Needs
The Mariners ranked last in the AL in batting average, OBP and runs scored this past season and with an impressive young rotation ready to step in, the team will need to find a way to give them some needed run support.
After showing interest in Prince Fielder last offseason, the team is in on Josh Hamilton this year, and while his seven-year, $175 million asking price is a substantial investment, there may be no team that needs him more than Seattle.
They could also be a fit for Indians trade target Shin-Soo Choo, who began his career in Seattle, as the Indians are looking for young pitching and the Mariners may be able to put together a package to get him while still holding onto Taijuan Walker, Danny Hultzen and James Paxton.
Potential Lineup
RF Shin-Soo Choo
2B Dustin Ackley
3B Kyle Seager
LF Josh Hamilton
DH Jesus Montero
CF Franklin Gutierrez
C John Jaso
1B Justin Smoak
SS Brendan Ryan
SP Felix Hernandez
SP Jason Vargas
SP Hisashi Iwakuma
SP Blake Beavan
SP Danny Hultzen
CP Tom Wilhelmsen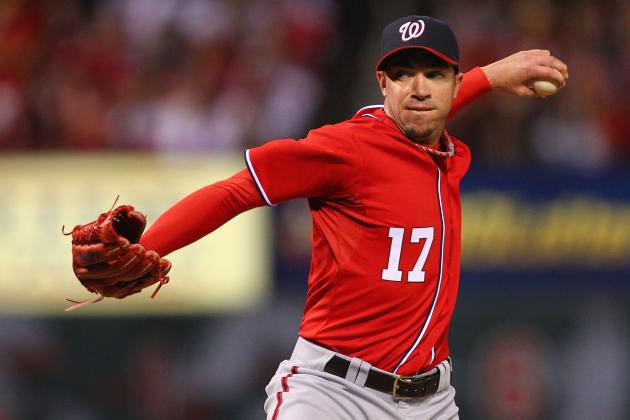 Dilip Vishwanat/Getty Images

Biggest Needs
1. Shortstop
2. Left-Handed Reliever
Best Way to Address Needs
The Cardinals' only real hole offensively is at shortstop, where Rafael Furcal may not be ready to start the season following an elbow injury, and Pete Kozma is not a long-term solution.
The Indians' Asdrubal Cabrera may be the perfect answer, as he would make an already formidable Cardinals offense even more dangerous. The Cardinals have the young arms the Indians are seeking in a trade, and could pull the trigger.
After that, the biggest need is a left-handed reliever, as Marc Rzepczynski is the only southpaw currently on the roster. Sean Burnett (70 G, 2.38 ERA with Washington) would be a welcome addition, although the three-year, $18 million deal Jeremy Affeldt recently signed is a good indication of what Burnett will earn.
Potential Lineup
CF John Jay
SS Asdrubal Cabrera
LF Matt Holliday
1B Allen Craig
RF Carlos Beltran
C Yadier Molina
3B David Freese
2B Daniel Descalso
Pitcher
SP Adam Wainwright
SP Chris Carpenter
SP Jaime Garcia
SP Jake Westbrook
SP Shelby Miller
CP Jason Motte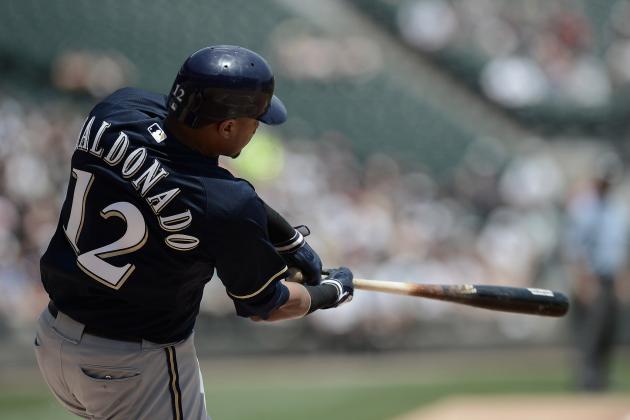 Jonathan Daniel/Getty Images

Biggest Needs
1. First Base
2. Middle Infield
3. DH
4. Left Field
5. Catcher
Best Way to Address Needs
As the above list shows, the Rays are in need of an offensive retooling, and with a wealth of high-end starting pitching, the trade market is just the place to do it.
In my mind, the Brewers are the perfect trade partner, as they have a good deal of nearly big league-ready position prospects and are in need of a veteran arm alongside Yovani Gallardo.
Shipping oft-rumored James Shields to them for a package of 1B Hunter Morris, C Martin Maldonado, 2B Scooter Gennett and P Ariel Pena would solve a number of problems in one swoop.
From there, signing a few low-cost, stop-gap guys like James Loney and former Ray Jonny Gomes would fill out the lineup and give them a new-look, higher-powered offense for 2013 and beyond.
Potential Lineup
CF Desmond Jennings
SS Ben Zobrist
3B Evan Longoria
RF Matt Joyce
LF Jonny Gomes
1B James Loney
DH Hunter Morris
C Martin Maldonado
2B Scooter Gennett
SP David Price
SP Jeremy Hellickson
SP Matt Moore
SP Jeff Niemann
SP Chris Archer
CP Fernando Rodney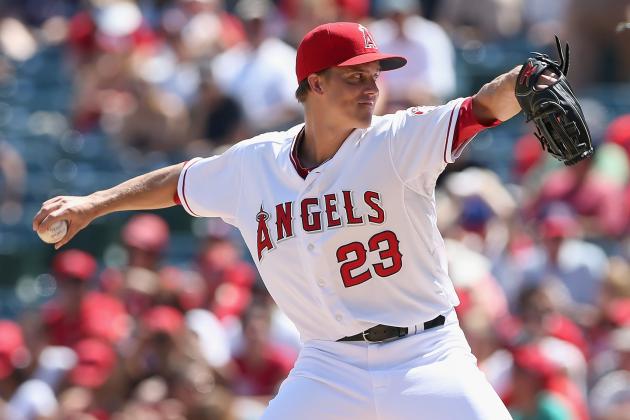 Jeff Gross/Getty Images

Biggest Needs
1. Starting Pitcher
2. Catcher
3. Outfield
Best Way to Address Needs
The Rangers have a good pool of pitchers to choose from to comprise their 2013 rotation, but beyond Yu Darvish and Matt Harrison, there are a good deal of questions.
With Josh Hamilton's contract off the books, the team has payroll room, and while the two Los Angeles teams are considered front-runners, signing Zack Greinke would be a major move for the team and would make their rotation one of the league's best.
After that, they'd have to figure out a replacement for the departed Mike Napoli, as Geovany Soto is expected to be non-tendered and they have no other viable internal options.
Russell Martin and A.J. Pierzynski are the best options on the free-agent market, but I think the best option would be to trade for former Ranger Jarrod Saltalamacchia, who is reportedly being shopped by the Red Sox (h/t Ken Rosenthal).
As for outfield, a move of Ian Kinsler would allow the team to move Jurickson Profar into a starting role and allow the team even more money to pursue Greinke if they're don't have to spent on a replacement for Hamilton.
Potential Lineup
LF Ian Kinsler
2B Elvis Andrus
3B Adrian Beltre
RF Nelson Cruz
DH Michael Young
C Jarrod Saltalamacchia
CF David Murphy
1B Mitch Moreland
SS Jurickson Profar
SP Zack Greinke
SP Yu Darvish
SP Matt Harrison
SP Derek Holland
SP Alexi Ogando
CP Joe Nathan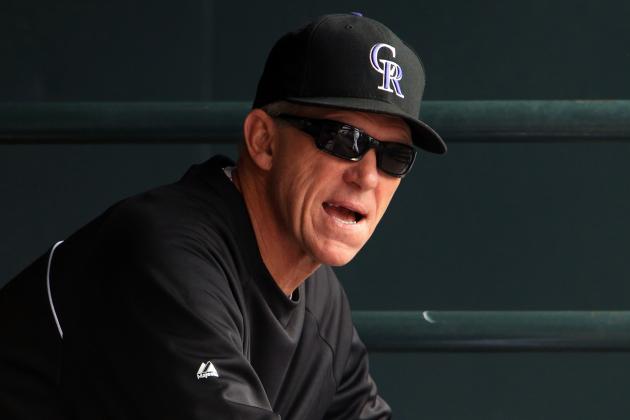 Doug Pensinger/Getty Images

Biggest Needs
1. Manager
2. No. 5 Starter
Best Way to Address Needs
Following their acquisition of five players in a blockbuster with Miami and their signing of Melky Cabrera, the Blue Jays don't have much in the way of roster needs.
However, their next offseason move needs to be deciding who will lead this new-look team next season as they are currently without a manager. According to a tweet from Buster Olney, Jim Tracy and Jim Riggleman are among the finalists for the job, and I think Tracy would be a good fit.
After that, potentially upgrading over J.A. Happ in the No. 5 starter spot remains an area the team could address, and bringing Canada native Ryan Dempster back north of the border could be the perfect way to round out the staff.
Potential Lineup
SS Jose Reyes
LF Melky Cabrera
RF Jose Bautista
1B Edwin Encarnacion
CF Colby Rasmus
3B Brett Lawrie
DH Adam Lind
C J.P. Arencibia
2B Emilio Bonifacio
SP Josh Johnson
SP Mark Buehrle
SP Brandon Morrow
SP Ryan Dempster
SP Ricky Romero
CP Casey Janssen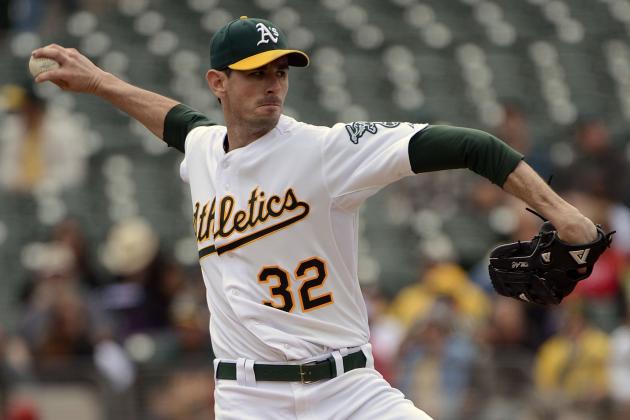 Thearon W. Henderson/Getty Images

Biggest Needs
1. Center Field
2. Starting Pitching
3. Left-Handed Setup Man
Best Way to Address Needs
The first decision the Nationals need to make this offseason is whether to re-sign Adam LaRoche. If they do bring him back, it will likely mean a trade of Michael Morse.
Either way, the team is in the market for a center fielder and while Michael Bourn and B.J. Upton are both appealing options, Bourn's ability to hit lead-off, another need for the Nationals makes him the more valuable option.
They will also need to find a rotation replacement for Edwin Jackson, and taking a chance on Brandon McCarthy could prove to be a great move. With John Lannan in place as insurance should McCarthy get injured, the team can afford to take a chance on him.
Potential Lineup
CF Michael Bourn
LF Jayson Werth
3B Ryan Zimmerman
1B Michael Morse
CF Bryce Harper
SS Ian Desmond
2B Danny Espinosa
C Wilson Ramos
Pitcher
SP Stephen Strasburg
SP Gio Gonzalez
SP Jordan Zimmermann
SP Brandon McCarthy
SP Ross Detwiler
CP Drew Storen