10 Options for Chicago White Sox' Bullpen Coach Vacancy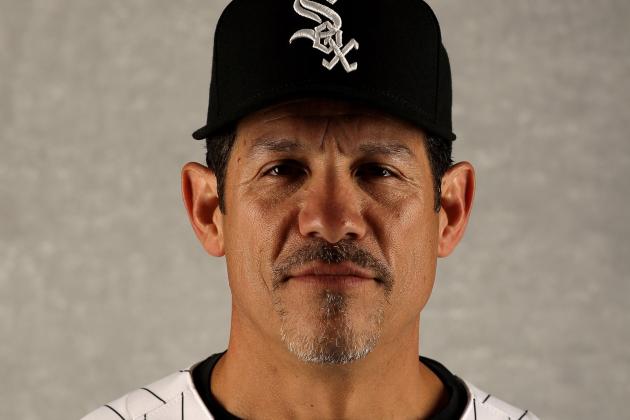 Ezra Shaw/Getty Images
Juan Nieves is now with the Boston Red Sox.
Chicago White Sox general manager Rick Hahn has an immense hole to fill in the bullpen with Juan Nieves' departure to become the pitching coach for the Boston Red Sox. So big in fact that White Sox pitching coach Don Cooper indicated to CSNChicago.com's Dan Hayes that the bullpen vacancy was a "critical" one for the team.
From all accounts, the search for Nieves' replacement in the bullpen will be an in-house affair for Hahn and the White Sox. Hayes wrote in the same article that the new general manager "sounded confident the White Sox have plenty of internal candidates" to replace Nieves.
To the outside observer, there seem to be two criteria.
Cooper told Hayes in the CSN piece that he and Nieves were in "lock step" with one another. Hahn went on to add that the success the "young guys had in the bullpen this past year" is, in part, due to the work Nieves did with them.
This indicates that the new bullpen coach must be both familiar with Cooper and have a talent for working with young pitchers.
While no names have officially been released, here are 10 candidates for bullpen coach either in the organization or with very close ties.
Begin Slideshow

»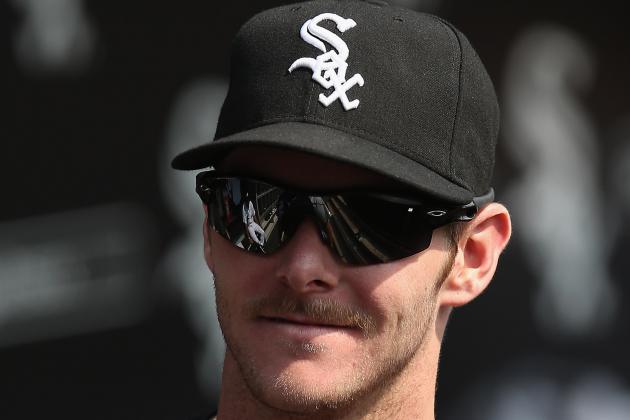 Jonathan Daniel/Getty Images
Chirs Sale.
The potential replacements were ranked based upon their place within the organization's hierarchy.
Put simply, the lower the level their affiliation lies, the lower they rank.
Those with former ties to the White Sox and Single-A candidates comprise the beginning of the list. Double and Triple-A personnel are next up and, finally, those who hold front office positions round out the list of potential replacements.
Also, each internal candidate has in some way worked with many—if not all—of the relievers on the 25-man roster with the exception of Matt Thornton. As such, the success of individual players each has coached (with two exceptions) is not factored into the list.
For those candidates not currently affiliated with the White Sox, an emphasis was placed on track record and former ties to the club
I have not attempted to project who is most likely to be offered the job, just who the internal candidates are.
To be sure, some of them are long shots, but they should be part of the larger conversation nonetheless.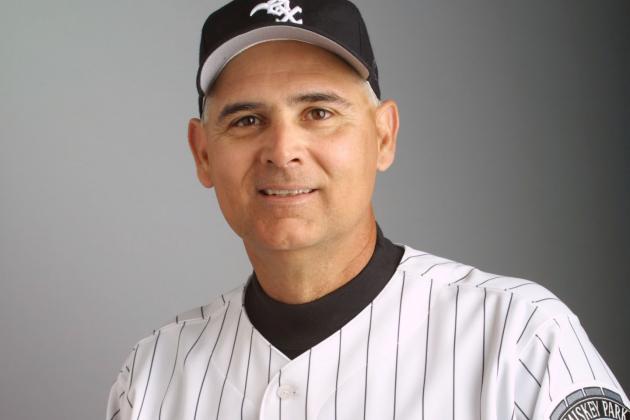 Todd Warshaw/Getty Images
Nardi Contreras
Playing career: Reliever with the White Sox in 1980
Organizational role: Former White Sox pitching coach from 1998-2002
Why he could be a candidate: Nardi Contreras has two things going for him. First, he has strong ties to the White Sox. Second, Contreras was recently reassigned by the New York Yankees and replaced with Gil Patterson, so he is available.
According to RiverAveBlues.com, the Yankees were apparently "not happy with how their minor league pitchers" were progressing and went a different direction. In all fairness to Contreras, the Yankees had a habit of trading away top pitching prospects. Jesus Montero for Michael Pineda is, but, one example.
Termination aside, if Contreras were to come back to the South Side, his experience with the White Sox, and then the Yankees would help as the team continues to work with a group of young relievers.
Don Cooper was the minor league pitching coordinator for the White Sox at the same time Contreras was with the team.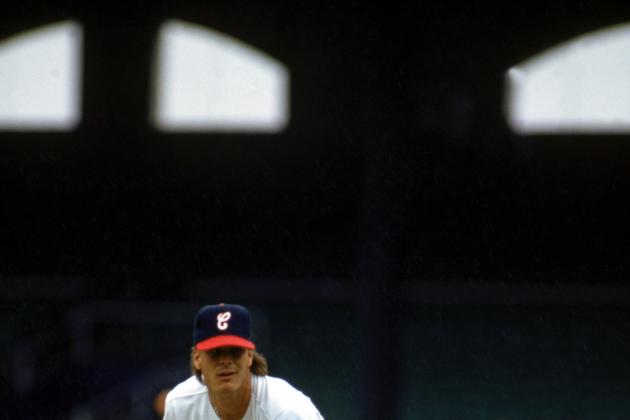 Jonathan Daniel/Getty Images
Scott Radinsky.
Playing career: Reliever for the White Sox, Los Angeles Dodgers, St. Louis Cardinals and Cleveland Indians from 1990-2001
Organizational role: None
Why he could be a candidate: Like Contreras, Scott Radinsky has big league experience and has recently been relieved of his duties.
Radinsky was 111 games into his first season as the pitching coach for the Indians when he was let go in early August.
He was particularly known for his work with relievers while he was the bullpen coach for the Indians from 2009-10. That is exactly what the White Sox need in their bullpen coach, someone who can work with an extremely young group.
On a side note, Cooper worked with Radinsky in the minor leagues, and he is also a former teammate of White Sox manager Robin Ventura.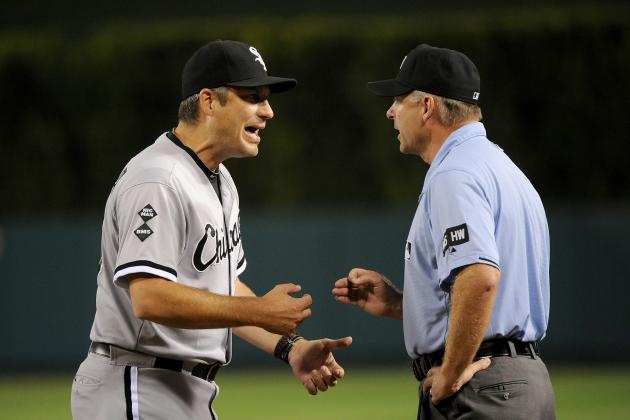 Lisa Blumenfeld/Getty Images
Robin is not happy that there is not of photo of Jose Bautista available.
Playing career: Starter/reliever for the Chicago Cubs, Baltimore Orioles, San Francisco Giants, St. Louis Cardinals and Detroit Tigers from 1988-97
Organizational role: Pitching coach for the Class-A Kannapolis Intimidators
Why he could be a candidate: Jose Bautista is relatively new to the coaching scene, but has experience at each minor-league level.
See, prior to taking the job with the Intimidators, Bautista served as the White Sox' roving instructor for Latin players from 2009-10.
Communicating effectively was one of the gifts that made Nieves so valuable, and it appears that Bautista possesses the same trait. The experience as a roving instructor would actually serve him quite well if he were to advance.
As far as coaching credentials go, Bautista has led the Intimidators to success. According to a team press release, "Bautista guided Intimidators pitchers to the third-lowest ERA (3.67) and fifth-lowest walk total (399) in the South Atlantic League in 2011."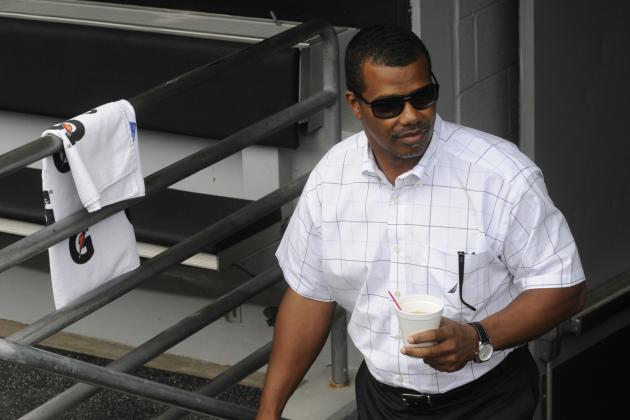 David Banks/Getty Images
Is Kenny Williams looking for Perdew?
Playing career: No major league experience
Organizational role: Pitching coach for the Single-A Winston-Salem Dash
Why he could be a candidate: J.R. Perdew has seen it all with the White Sox and has coached on every level of the farm system.
In 2006 and 2007, the Dash finished in the top-half of the league in team ERA. This indicates an ability to effectively work with multiple pitchers with different skill sets. In addition to team successes, Perdew had the opportunity to coach the Carolina League All-Star team in 2012.
Accolades aside, Perdew was recently sent back to Single-A after a four-year stint with the Double-A Birmingham Barons. That could prove to be an obstacle.
If the bullpen vacancy is not attractive to some of the other candidates, however, Perdew could make sense as an alternative.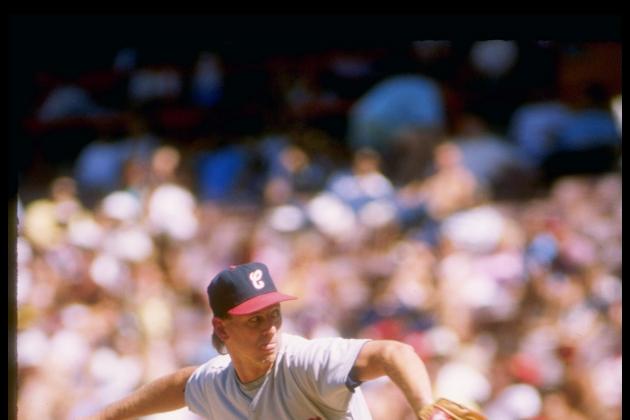 Stephen Dunn/Getty Images
Good 'ol No. 37.
Playing career: Reliever for the White Sox, Philadelphia Phillies and Seattle Mariners from 1986-94
Organizational Role: Pitching coach for the Double-A Birmingham Barons
Why he could be a candidate: Bobby Thigpen would bring an inside perspective to the art of reliever preparation. As a former closer for the White Sox, Thigpen's experience would instantly help offset the loss of Nieves.
Thigpen has recently worked with pitchers such as Addison Reed. MLB.com White Sox beat writer Scott Merkin noted that "Thigpen was especially helpful as one closer to another."
Thigpen, who saved 57 games in 1990, has worked his way up from Advanced Rookie Bristol and through Class-A Winston-Salem. He appears driven to advance as far as he can and the bullpen vacancy would be a great opportunity for him.
Otto Greule Jr/Getty Images
Richard Dotson.
Playing career: Starter for the White Sox, New York Yankees and Kansas City Royals from 1979-90
Organizational role: Pitching coach for the Triple-A Charlotte Knights
Why he could be a candidate: Richard Dotson is a baseball lifer and he knows it. He told Baseball Prospectus back in 2008 that baseball is "who I am." Coaching is his future.
Dotson, who just finished his fourth season at Charlotte, was named to the International League All-Star coaching staff this past season. The last Charlotte pitching coach to be selected for that honor was none other than Juan Nieves.
Another positive for Dotson is that Nieves was the pitching coach at Triple-A before he was promoted to his former role as bullpen coach. It would be the continuing of a recent trend.
The former 22-game winner for the White Sox has had recent success developing impact relievers at Triple-A, and he should be able to continue that for the parent club.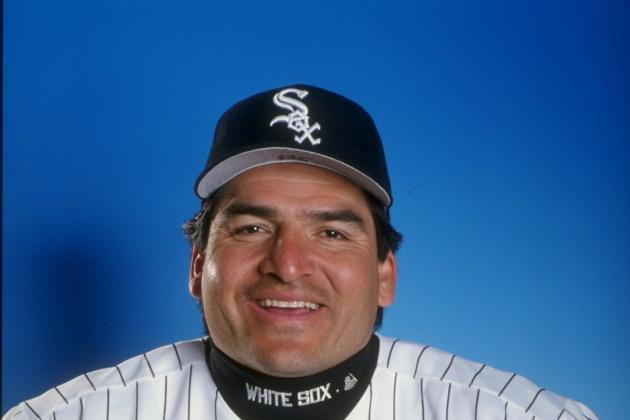 Otto Greule Jr/Getty Images
Mark Salas
Playing career: Catcher for the White Sox, St. Louis Cardinals, Detroit Tigers, Minnesota Twins, New York Yankees and Cleveland Indians from 1984-91
Organizational role: White Sox bullpen catcher
Why he could be a candidate: Mark Salas is already a fixture in the White Sox bullpen.
Salas has served as the team's bullpen catcher for the past six seasons after holding the same position from 1996-99.
Salas has also been an actual position coach at the minor league level for the White Sox. In 1992 he was named the hitting coach for Sarasota of the Gulf Coast League. According to FanBase.com, he followed that up with stints as the hitting coach in both the Cincinnati Reds and Texas Rangers farm systems.
Overall though, his familiarity with Ventura, Cooper and the pitching staff may be his greatest asset if the White Sox are more interested in continuity than experience.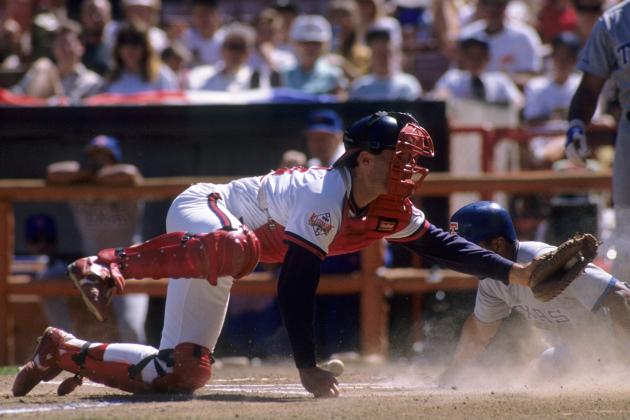 Scott Halleran/Getty Images
John Orton in action.
Playing career: Catcher for the California Angels from 1989-93
Organizational role: White Sox minor league catching coordinator
Why he could be a candidate: John Orton has done some great work developing players. Most recently, assistant general manager Buddy Bell told Chris Rongey on WSCR's White Sox Weekly that Orton was crucial in the defensive improvement that Josh Phegley has made.
If coaching is about development, then Orton has the credentials.
Also, former catchers from former St. Louis Cardinals pitching coach Dave Duncan to the White Sox' Kirk Champion have made the transition from catcher to pitching coach.
Orton may be on the outside looking in, but there is no reason that he should be dismissed outright.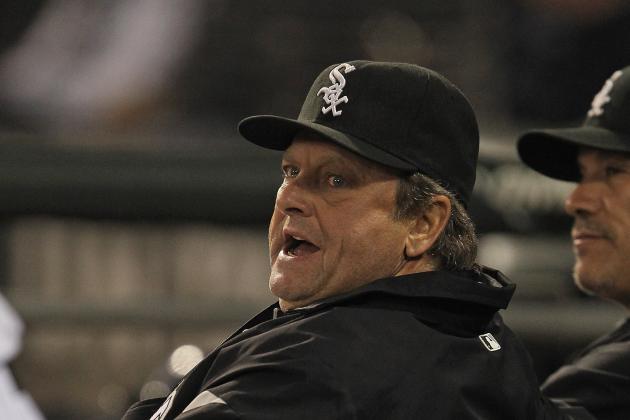 Jonathan Daniel/Getty Images
Is Don Cooper talking to himself, or looking for Hasler?
Playing career: Parts of five seasons in the White Sox farm system from 1987-91
Organizational role: White Sox minor league pitching coordinator
Why he could be a candidate: For Curt Hasler, a job with a big league ball club is only a matter of time.
The Chicago Tribune's Phil Rogers noted on October 27 that Hasler "could be a big league pitching coach at some point."
Merkin wrote in January that Hasler is "a highly respected pitching coach in the White Sox system" and has earned a solid reputation within the White Sox family. And as the dean of all pitching operations for the White Sox' minor league affiliates, he has the pedigree.
His position is also the same as the one Cooper held prior to his current position.
With an internal opening, Hasler will surely get a look.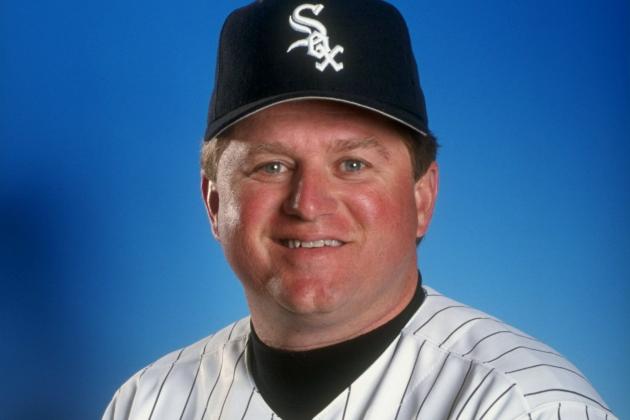 Otto Greule Jr/Getty Images
Kirk Champion
Playing career: No major league experience
Organizational Role: Promoted by the White Sox to minor league field coordinator in 2012
Why he could be a candidate: For Kirk Champion, the window is wide open. The Chicago Tribune's Phil Rogers wrote in late October that Champion may be "a candidate for the pitching coach vacancy" with the Cleveland Indians.
He is good enough that he could have been in the big leagues if not for two very large obstacles.
Rogers noted that Champion "has been blocked from joining the White Sox's staff" by both Cooper and Nieves, but "is highly regarded for his work developing young pitchers."
So it appears he has been ready to make the move for some time.
If he does not land the job with the Indians, the bullpen vacancy may be a perfect fit.
In addition to his role with the White Sox, Champion was the pitching coach for Team USA in both 2001 and 2006.