UFC 154: 5 Fights for Pablo Garza to Take Next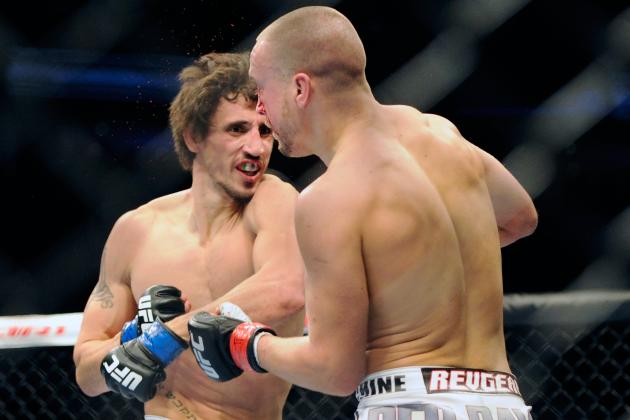 Eric Bolte-US PRESSWIRE

Pablo Garza survived an early scare to control the action en route to an unanimous decision over "The Machine" Mark Hominick.
Both men were on a bad streak as Garza had lost two straight and Hominick losing three straight. Hominick was once among the best in the world at 145 pounds and appeared to be the favorite coming into this fight.
Garza showcased just who was the better fighter after being dropped by Hominick in the first round. But where does Garza go from here?
Hominick is certainly a big-name opponent, but he's also now lost four straight and visibly just hasn't been the same since Shawn Thompkins' death. It was an impressive showing for Garza, but should he continue to fight some of the lower ranked guys, or will he perhaps attempt to launch himself into the upper tier of featherweights?
Begin Slideshow

»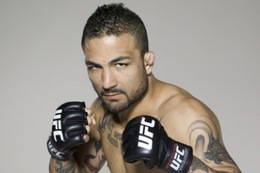 mmaweekly.com
Akira Corassani can emphasize with overcoming some adversity in his career recently. The former Ultimate Fighter competitor competed on the show back in late 2011 but didn't make his UFC debut until this Sept.
Not only was it Corassani's UFC debut, but it was also his first bout at 145 pounds in quite some time. The fight with Andy Ogle was close, but ultimately Corassani earned the split-decision victory.
A fight with Corassani and Pablo Garza will give fans the typical striker vs. grappler matchup. Corassani is always up for a fight but also possesses a purple belt in jiu-jitsu along with training with the vaunted Renzo Gracie Combat Team.
Garza will look to control the action with his wrestling, but Corassani could make things interesting if he can threaten with submissions from the ground or land that one strike to drop Garza while both are on their feet.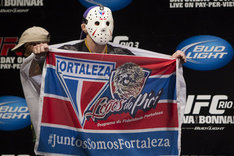 mmamania.com
Rony "Jason" Mariano Bezerra won the first season of The Ultimate Fighter: Brazil, but Dana White was less than impressed with the performance by Bezerra.
Bezerra seemed to be in trouble again in his fight with Sam Sicilia with the fight going back and forth until "Jason" ended the fight with a huge right hand. A few hammerfists later and Bezeraa earned the TKO victory.
A fight against Pablo Garza is a good scrap for both men. Garza is a wrestler that could test Bezerra's ground game and see if the TUF winner is ready to handle some of the top grapplers in the division.
For Garza, a fight with Bezerra will show how he stacks up against a guy who's in their prime. It's easy to beat a man who's already beaten in Mark Hominick, but how will he handle a guy who is in the right frame of mind and talented enough to challenge Garza both on the feet and on the mat?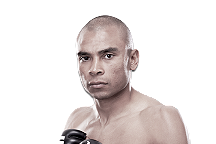 fuel.tv
Fans could be in for a surprise KO finish if Pablo Garza were to be matched up with Robbie Peralta. Although a wrestler first, Garza earned Knockout of the Night honors in his featherweight debut against Fredson Paxiao in December of 2010.
Peralta is coming off a vicious KO of Jason Young in September. An astonishing 12 of Peralta's 16 total wins have come via knockout.
That could mean problems if Garza finds himself on in any extended striking exchanges. Peralta has been submitted twice but hasn't lost a MMA fight since 2009.
This potential fight will come down to whomever can control where the fight takes place. Garza will undoubtedly look to use his wrestling, while Peralta will attempt to land the huge knockout strike.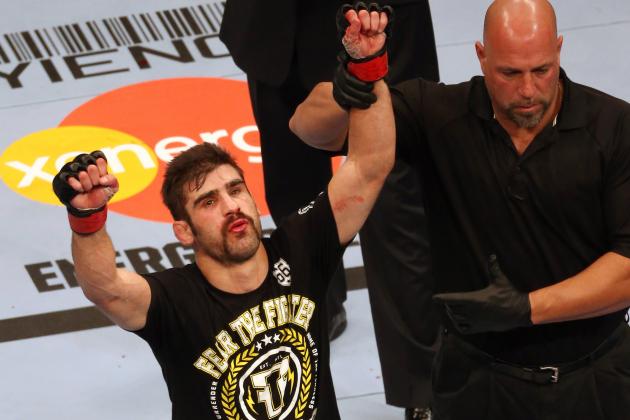 Tom Szczerbowski-US PRESSWIRE

Both Antonio Carvalho and Pablo Garza picked up wins at UFC 154. Carvalho's, however, may not have impressed UFC brass as much, given the fact he won via split decision.
It was Carvalho's second straight victory in the Octagon after losing in his UFC debut.
Carvalho brings a number of tools to combat Garza's wrestling-based attack. Carvalho has a black belt in Brazilian jiu-jitsu and a green belt in judo along with a black belt in shotokan karate. That traditional martial arts background has made Carvalho into a very well-rounded fighter with all of his 15 wins being mixed with knockouts and submissions.
If Garza were to fight Carvalho, he would need to be ready for attacks both on the feet and on the mat.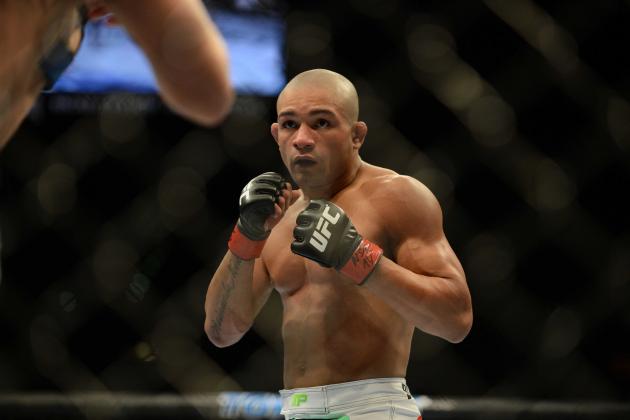 Ron Chenoy-US PRESSWIRE

A fight with Diego Brandao would be a huge step up in competition for Pablo Garza. Mark Hominick is a big name in the MMA community but isn't ranked highly in the featherweight division. Brandao may not be ranked very highly due to his loss to Darren Elkins at UFC 146, but make no mistake about it, this kid is good.
He has all the tools to become a very good fighter in the UFC Featherweight division but just needs to put everything together and make a run. Garza's last two losses have come against very stiff competition, and I wouldn't expect him to be the favorite in a potential showdown with Brandao.
Brandao is a very dangerous opponent for Garza as he has the skills to win on the feet and a slick submission game to challenge Garza on the mat. This fight could be a wild one if both guys go for broke, no matter where the fight takes place.