WWE Survivor Series 2012: Preview and Predictions from B/R's Evolution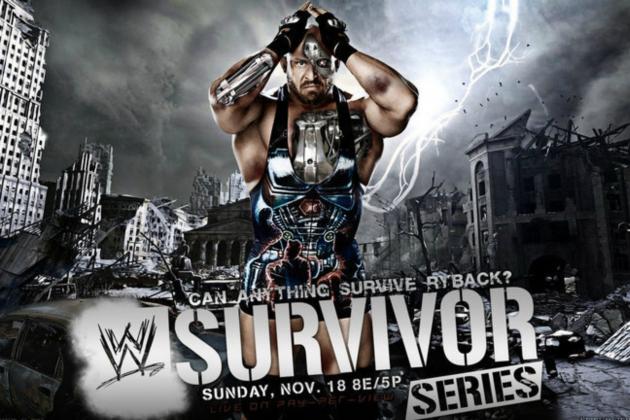 WWE Survivor Series 2012 Promotion Poster (Courtesy of telly-tv.com)
In mere hours, WWE presents its 26th annual Survivor Series pay-per-view event, live from the Bankers Life Fieldhouse in Indianapolis.
Being one of WWE's big four events, Survivor Series is widely known as one of the most prestigious pay-per-views on the yearly schedule. The card for tonight's show is nothing short of greatness and could very well exceed expectations in being a spectacular show.
Although the build to the WWE Championship match has been a bit convoluted, the history is undoubtedly there, which should make for a very exciting contest. Each competitor has an equal chance of walking away with the title, so which of three will emerge victorious as WWE Champion?
Not only that, but the bad blood between Sheamus and Big Show that's been brewing in recent weeks makes the World Heavyweight Championship match extremely intriguing. Show has been looking more dominant than ever since capturing the strap at Hell in a Cell, but is it only a matter of time before Sheamus dethrones the World's Largest Athlete?
Survivor Series is also known for its annual five-on-five elimination tag team matches that contain some of the biggest and brightest stars in the company. As Mick Foley's group of misfits battles against Dolph Ziggler's formidable force, which of the two teams will emerge victorious and earn bragging rights?
Here, I am once again joined by the past, present and future of Bleacher Report to help me analyze tonight's electric pay-per-view with their intelligent insight on all things wrestling.
Without further ado, please allow me to introduce the recognizable talent of SiD and Nate Scaccia, otherwise known as the Evolution of Bleacher Report (with the exception of Daniel Massey who couldn't participate this time around), for the most jam-packed prediction article ever conducted!
Begin Slideshow

»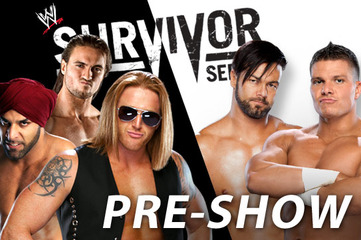 3MB vs. Justin Gabriel and Tyson Kidd
GSM: In all honesty, this has to be the least-cared about pre-show match we've seen thus far. It's had zero build and mention on WWE programming, so why care about it?
From my understanding, it will be Heath Slater and Jinder Mahal competing for 3MB with Drew McIntyre in their corner, if that makes any difference at all. As much as I enjoy Justin Gabriel and Tyson Kidd as a team, they've been pushing 3MB aggressively for some reason as of late, so expect the latter team to go over here.
SiD: The 3MB have been the best thing in the WWE for quite some time now. Beating up superstars to their own music, the 3MB are going strong and, in my opinion, are going to win the tag team titles in a few days.
Considering this, and putting them against a team that hasn't even been on TV in weeks, we all know the obvious answer. The 3MB win, and Mahal, Slater and McIntyre dance afterwards.
Scaccia: 3MB wins. Moving on….
Final Consensus: 3MB—3, International Airstrike—0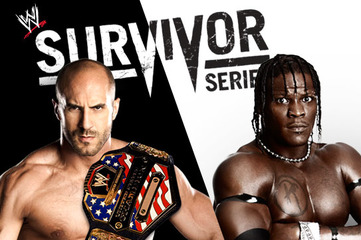 Antonio Cesaro vs. R-Truth
GSM: This is probably the most focus they've given a feud over the United States Championship since Dolph Ziggler vs. Zack Ryder about a year ago. I understand that not many people may care about either guy in this match, but at least it's better than nothing.
It's been built nicely, and I'm glad to see it have a place on the card. There's no reason to give the title to Truth, so expect Cesaro to successfully retain his star-spangled prize here.
SiD: Wait, this is a feud? This is a bit tricky, considering the fact that R-Truth is getting a mild push, but Cesaro is set to be one of WWE's top stars in 2013. Thus, I expect Cesaro to retain over Truth in a seven-minute match, with a Neutralizer. He can then go on to have a big feud with the Miz for the United States Championship, which would end at WrestleMania.
Scaccia: Cesaro wins here. I have not really paid attention to this storyline, but there is no reason to take the championship from him only to give it to an older superstar who is better in the tag divison than as a singles star.
Final Consensus: Cesaro—3, Truth—0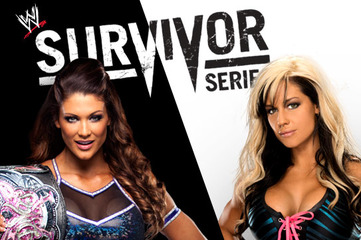 Eve vs. Kaitlyn
GSM: While the storyline may be basic and simple, at least the Divas are being something to do. They've been appearing on television more lately and have been getting longer matches at times, all with a purpose as well.
Sure, Kaitlyn isn't the best in-ring worker in the Divas division, but she's improved immensely since her NXT debut two years ago. Eve, on the other hand, has been extremely entertaining since her heel turn earlier this year and has made for a great Divas Champion.
It's possible Kaitlyn could capture the strap here and go on to feud with former friend AJ, but keeping the title on Eve at this point would be the best bet.
SiD: WWE has done a lot of good with this Divas feud, and while I was enjoying it, this feud should include more Aksana, since she originally attacked Kaitlyn, even though Eve ordered her to. Here, however, I expect Kaitlyn to finally pick up the championship she had been craving for, and accomplish her goal.
By the end of the match, Lilian Garcia would be saying these words, "Ladies and Gentlemen, your new Divas Champion, Kaitlyn!" to a huge ovation.
Scaccia: Eve retains. She will not lose this championship until a major diva or storyline takes place.
Final Consensus: Eve—2, Kaitlyn—1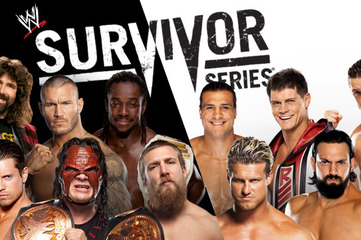 Team Foley vs. Team Ziggler
GSM: Although the buildup to this match has been frantic since its original announcement, they did a superb job of hyping it this past week on Raw and SmackDown respectively. As far as who will be replacing Cody Rhodes, I'm expecting it to be Ricardo Rodriguez, who would make much more sense than either Tensai or a debuting Fandango.
The match itself should be great given the competitors involved, but the outcome could go either way. Team Ziggler could easily go over, but with the tension that's been teased amongst Team Foley, it's safe to assume they'll be going over here.
SiD: This is the one and only Survivor Series 5-on-5 Tag Team Elimination match on the card, and boy, it is full of surprises. It has been said that these matches usually culminate all feuds and start fresh ones, and this is no exception.
Pitting Ziggler, Barrett, Sandow, Alberto and Rhodes against the Miz, Kingston, Bryan, Kane and Orton is the perfect mixture of entertainment. Rhodes has recently been sidelined with an injury. Therefore, someone might replace him in the match, and I fully expect Tensai or Jack Swagger to do the honors.
Now, that's cleared, so here's my prediction: The match goes on for a full seven minutes with no eliminations, until Miz accidentally plays a part in eliminating Kofi Kingston, which causes friction between the two members, and Kingston begins to brawl outside.
While Ziggler's team basks in glory, Orton quickly RKO's Damien Sandow to eliminate him. Randy Orton also eliminates Tensai/Jack Swagger, before being immediately eliminated by his enemy, Alberto Del Rio. This goes on until the members left are Daniel Bryan, The Miz and Kane against Wade Barrett and Dolph Ziggler.
Barrett eliminates Bryan, and Miz eliminates Ziggler. Now, Kane and Miz are left against Barrett, and while Barrett eliminates Kane, Miz catches him from behind, and hits the Skull Crushing Finale for the pin and the win for his team. He then celebrates with Mick Foley to end the match, and he completes his face turn.
Saccia: What I see happening here is that Team Foley will win, but they will win thanks to The Miz. I see Miz being the last member of the team left going up against two or three members of Team Ziggler.
Miz eliminates the rest of the team until it is him and Ziggler left. Miz defeats him and looks like the big hero. His face turn will be completed, and a storyline can now develop.
Final Consensus: Team Foley—3, Team Ziggler—0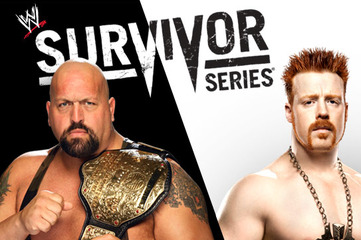 Big Show vs. Sheamus
GSM: I couldn't wait for this feud to be over prior to Hell in a Cell because how poorly it was being booked, but thankfully, this ruthless rivalry took a turning point at the event, where the two put on an excellent matchup.
Big Show has looked more dominant than ever as World Heavyweight Champion, and Sheamus has improved as a character as well by showcasing his aggressive side.
I'm stumped on this one, as both guys have an equal chance of walking out with the title. I see Sheamus reclaiming the title at some point, but having it be at Survivor Series would be too soon, so I'll go with Show to retain here.
SiD: On one side, we have the World's Largest Athlete, and on the other, we have the first-ever Irish born World Champion, facing off at this event.
At Hell in a Cell, this match exceeded expectations, as Big Show defeated Sheamus to win the World Heavyweight Championship. Some said that the match stole the show, while others called it the best match Sheamus has ever participated in.
Now, they face off again with Sheamus eyeing to regain his championship. Honestly, this is a no-brainer, as Big Show has just won his championship.
I expect Big Show to retain his title here with two knockout punches again, but I do not expect Dolph Ziggler to cash in. In my opinion, he will cash in his briefcase at TLC, but until then, this Sunday, Big Show will be the one standing on top.
Scaccia: No real reason Sheamus should win here. I don't like having a championship change hands twice within a month's span. Look for Big Show to get a cheap win here.
Final Consensus: Show—3, Sheamus—0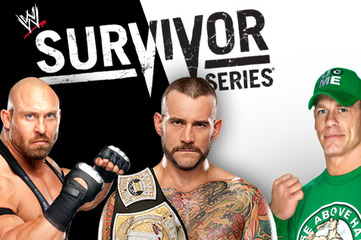 CM Punk vs. Ryback vs. John Cena
GSM: This is the match I wanted to see at Hell in a Cell, as it makes little to no sense now with each of three competitors being involved in separate angles at the moment.
John Cena is tied up with AJ, Vickie Guerrero and Dolph Ziggler; CM Punk is somewhat focused on Mick Foley and to an extent Jerry Lawler; and Ryback has his sights set on Brad Maddox.
That being said, any one of these Superstars could walk out as WWE Champion. There's no doubt in mind that we'll be seeing Punk vs. Rock at the Royal Rumble event in two months, so ending Punk's year-long reign would be completely illogical.
For the finish, Punk will pin Cena to retain his WWE title while Ryback is left the odd man out.
SiD: In a surprising turn of events, while CM Punk and Ryback were scheduled to compete in the annual Survivor Series 5-on-5 elimination tag team match, Vince McMahon made this WWE Championship match, pitting the champion CM Punk against two other solid competitors. CM Punk has held the championship for 350-plus days now and does not plan to stop.
While Ryback will dominate his opponents for the entire match, John Cena will be helping Ryback dish out punishment, and CM Punk will be consuming all the beating. In the end, however, I expect Paul Heyman to try to interfere in the match, yet Mick Foley will stop that.
Yet, as Ryback would be down, John Cena would be distracted by the altercation outside, thus resulting in a roll up by CM Punk, to retain his precious WWE Championship.
Scaccia: What would seem like a hard match to predict is actually pretty easy. CM Punk will win this match and here is how it will go down.
For the majority of the match, Ryback will look strong. Cena and Ryback will take each other to the limit while Punk occasionally gets in the mix. Eventually, Ryback will hit his finisher on Cena, but before he can pin him, Punk will sneak in and deliver a roundhouse kick to Ryback knocking him out for a short time.
Punk slithers over and pins Cena, escaping with his championship reign intact. The reason I am going with this prediction is: Not only does it allow Ryback to be able to say Punk has "not yet beaten" him, but Cena can move on and focus on his current storyline with AJ. Punk's reign stays intact, and the days keep mounting.
Final Consensus: Punk—3, Cena—0, Ryback—0
Overall, Survivor Series could very well exceed expectations and result in being an excellent show. The buildup for last year's event was pretty lackluster, but the show itself ended up being very enjoyable, so history could very well repeat itself tonight.
Most of the matches on the card are worth watching, especially the top three main events. If you're on the fence about ordering the show, look no further than those three bouts that could steal the night away.
On a side note, AJ has promised to reveal new evidence apart of her on-going storyline with John Cena and Vickie Guerrero, so look for that at tonight's show as well. It might not be the most entertaining angle, but at least it'll be spotlighted on pay-per-view.
I'd like to thank SiD and Nate Scaccia for collectively participating in my Survivor Series preview. All of them put in valuable time and thought into making their respective predictions. It's been a year since we posted our first prediction piece here on Bleacher Report, so it all comes full circle with tonight's event.
Drop a comment with your thoughts going into the Survivor Series event and be sure to tune in tonight for to see who will emerge as WWE's sole survivors!
GSM out.
Watch my latest WrestleRant video for my full predictions for the show.
Visit my website at Next Era Wrestling, like me on Facebook and listen to my SAVE US GSM radio show every Wednesday night at 10/9c for more of my thoughts and writings, along with WWE/TNA news, reviews, recaps and more.
Listen to internet radio with Spoilerspodcast on Blog Talk Radio