WWE Survivor Series 2012 Results: Grading Each Wrestler's Performance at the PPV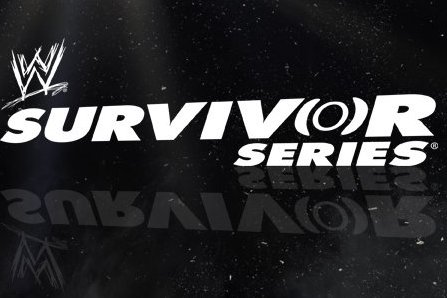 ringsofpain
Survivor Series 2012 would not have been possible if it wasn't for the WWE's talented superstars who make sacrifices and risk their lives every day for our entertainment.
I've compiled a list that grades each competitor's performance at Survivor Series. The grades are presented in a report card format and are in no particular order.
Regardless of what grades these superstars receive, they give their all each and every night and deserve to be recognized for their hard work.
Here is my list of individual grades for each wrestler who performed at Survivor Series.
Begin Slideshow

»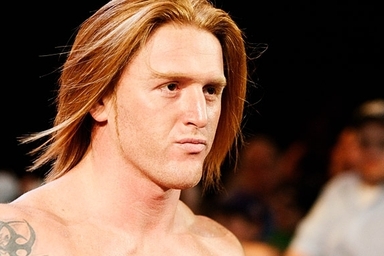 fanpop
Heath Slater put on a decent performance at the Survivor Series pre-show.
He's an entertaining wrestler and does a great job working the crowd. I think he is the perfect leader for 3MB.
During the match against Co-Bro, Slater didn't make any noticeable mistakes, but he didn't do anything impressive either. It was an easy night for Heath.
Grade: C-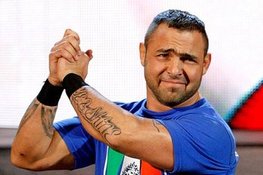 br
Santino is more of a comedy act and is currently a fan favorite thanks to the WWE Universe's younger viewers.
Santino didn't have much involvement in his match during the Survivor Series pre-show.
I didn't even notice him while he was in the ring. After a boring performance, Survivor Series was a night to forget for Santino.
Grade: D+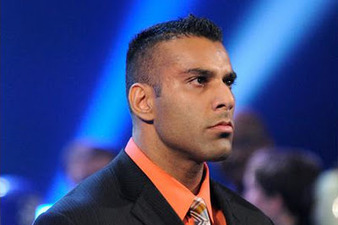 dewrestlers.blogspot
Jinder Mahal has been surprisingly entertaining since joining 3MB. We are seeing the "fun" side of Mahal, and it's enjoyable to watch.
His performance at Survivor Series was decent, considering he got the winning pinfall. It was a short match, but he did well with the limited time he was given.
Grade: C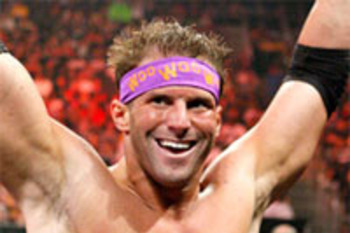 br
Zack Ryder was the standout athlete in the match between 3MB and Co-Bro, but still, that's not saying much.
From the start, Ryder seemed determined to win and did a good job sticking his moves. He brought the crowd to life and put on a slightly better than average performance.
Despite being pinned, Ryder had a good showing with the short amount of time he was given.
Grade: C+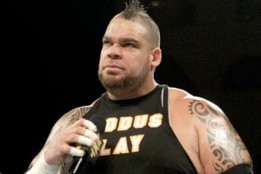 extremein
Brodus Clay brought great energy, but that's about all he did.
During the match, he botched a move with Tensai and was the first to be pinned in the unexpected five-on-five traditional Survivor Series elimination match.
Truly a night to forget for the Funkasaurus after a horrible performance.
Grade: D-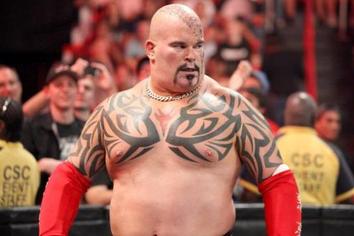 wwemafia
Tensai played a small role in the first Survivor Series elimination match.
It was interesting to see Tensai and Sin Cara square off against each other because of the noticeable size difference. Also, Tensai picked up the first elimination, by pinning Brodus Clay.
Aside from eliminating Clay, Tensai didn't make a big impact in the match. He was pinned by Justin Gabriel after a poorly executed roll-up.
Grade: D+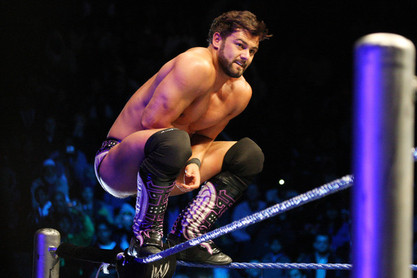 br
The self proclaimed "werewolf" of the WWE had a good showing at Survivor Series.
He worked very well with all of his partners, especially Kidd, and brought a quicker pace every time he was tagged in.
Gabriel also scored the first elimination for his team after picking up a surprising pin-fall on Tensai.
Grade: B-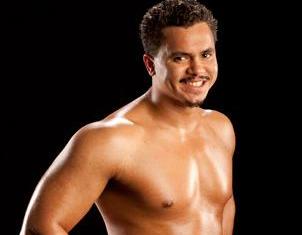 extremein
Primo spent most of his time in the ring with Tyson Kidd and they worked well together.
He did a good job making quick tags and keeping his opponent in his teams corner of the ring. I really enjoy watching Primo work with others because he has a unique style.
It was a mediocre performance that didn't really help nor hurt Primo going forward.
Grade: C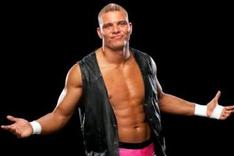 wwe
Tyson Kidd was the standout wrestler in the first elimination match of the night.
Kidd really showed his athleticism and played a major role in the match by eliminating both Titus O'Neill and Epico. He didn't make any mistakes and really demanded attention every time he was in the ring.
I was very impressed with Kidd and hopefully the WWE gives him more TV time because he definitely deserves it after a great performance.
Grade - B+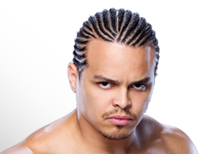 wwe
Despite messing up a move involving Justin Gabriel, Epico had a decent showing.
Epico made frequent tags to his cousin Primo and they worked well with one another during the match.
He lasted a good amount of time before being eliminated by Tyson Kidd. Also, Epico showed his quickness and pulled off a few innovative and impressive looking maneuvers.
Grade: C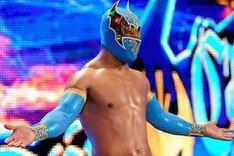 br
Sin Cara made it through a PPV without botching!
Seriously, Sin Cara did a really good job performing both skillful and high flying moves. A lot of the stunts he pulled off required an enormous amount of balance and he executed them perfectly.
Sin Cara didn't participate in the match for very long, and that hindered his grade. I would of liked to see more of him, since he seemed "in the mood" last night.
Grade: B-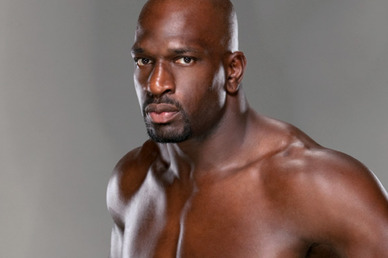 blogs.citizensvoice
When Titus was in the ring, he was dominant. Obviously, he overpowered Sin Cara and seemed to do whatever he wanted to throughout the match.
Despite looking powerful and comfortable, Titus ended up with zero eliminations and was eliminated rather quickly by Tyson Kidd, who got the pin with a clever roll-up. Same ol' same ol' from Titus O'Neill.
Grade: C-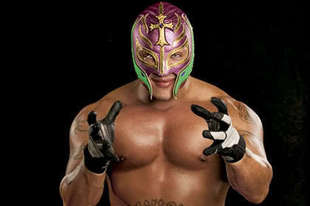 fanpop
It didn't seem like Rey Mysterio was tagged in the match very many times, but looking over his stats, he had a busy night.
After being tagged in, Mysterio managed to mess up a move with Sin Cara and it seemed to be Rey's fault. But, he recovered well and was mistake free for the rest of the night.
Mysterio worked very well with Primo and ended up eliminating him. Also, Rey won the entire elimination match after pinning the last member of the opposing team, Darren Young.
Grade: C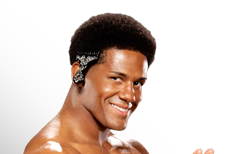 wwe
It seemed like the first elimination tag match didn't have very many bright spots aside from a few competitors on the face team. Darren Young didn't have a particularly bad performance, but it wasn't good either.
Young is very good at selling moves and he showed us that at Survivor Series.
It seemed like he just went through the motions throughout the match, just like a lot of wrestlers did. Like I said before, he didn't have a horrible showing, but it was nothing spectacular either.
Grade: C-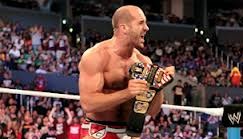 wwe
Antonio Cesaro has been a breath of fresh air since winning the United States Championship earlier this year at Summerslam.
Cesaro absolutely dominated in his Survivor Series match against R-Truth. He showed amazing power and managed to keep Truth grounded for nearly the entire match.
I was impressed with Cesaro's performance and it was disappointing the match was over in five minutes.
Grade: B+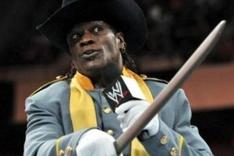 br
It's was nice to see R-Truth back in the WWE and challenging for the United States Championship.
You could see how frustrated Truth was during the match considering Cesaro kept him grounded.
When truth was able to get his offense going, he hit a few devastating moves, but it wasn't enough to give him the win. R-Truth is a consistent wrestler who always puts on a good performance, and the same went for Survivor Series. It's a shame the match ended so quickly.
Grade: B-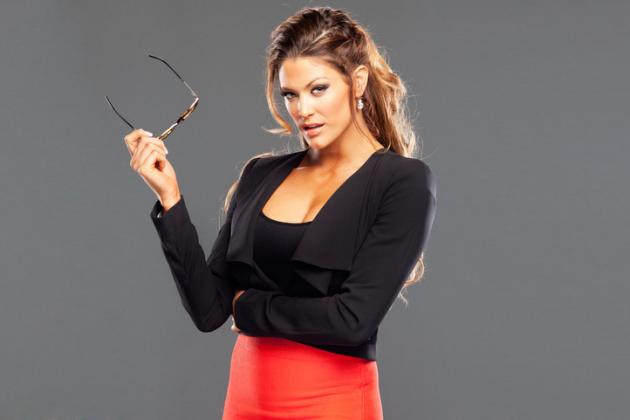 geniusfreewallpapers
Before the match, Aksana attacked Kaitlyn, but was unsuccessful. It was a pointless segment and it only motivated Kaitlyn.
Eve did a good job at turning the crowd against her throughout the match and she showed some good technical wrestling skills.
Despite a series of horrible acting, Eve was very aggressive and took it to Kaitlyn. After a somewhat dirty apron trick, she hit her finishing move and picked up the victory.
Grade: C+
wwemafia
Like Eve, Kaitlyn was very physical and aggressive throughout their Survivor Series match-up.
Kaitlyn hit Eve with some powerful moves and looked close to winning her first Diva's Championship, but in the end, she fell for Eve's trap and ended up losing the match.
I think Kaitlyn is a very good wrestler and she sold every move very well. It was an above average match and hopefully these two can help escalate the division.
Grade: C+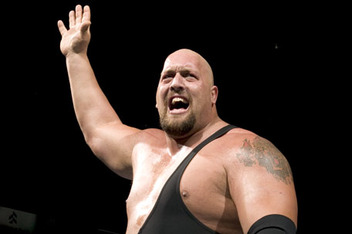 royalrumbler.wordpress
Since turning heel, Big Show has truly been an unstoppable monster.
People do not give Big Show enough credit when it comes to his athleticism. For a 7 foot tall giant, he is very quick and his reflexes are cat-like.
Show wore Sheamus down early on in the match and that gave him the advantage. Show is also underrated when it comes to his acting and he did a good job making every situation look realistic. Despite a terrible ending to the match, Show put on an impressive performance.
Grade: A-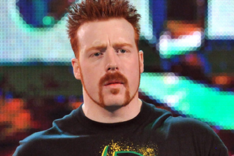 chaddukeswrestlingshow
I found myself feeling sorry for Sheamus throughout the match. It seemed like every time he gained momentum by stringing together a few moves, Big Show would just simply hit him with one move and then his momentum was gone.
Sheamus was very impressive and showed his strength towards the end of the match. He performed a jaw-dropping Electric Chair and White noise to Big Show and looked determined to win.
The atmosphere during Sheamus vs. Big Show was incredible. After winning the match via disqualification, Sheamus snapped and attacked Show with a chair. It was a great sight to see.
Grade: A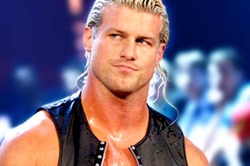 sescoops
Ziggler truly stole the show, at least in the traditional Survivor Series match.
He sold an amazing looking monkey-flip and eliminated Kane with a Zig-Zag in a matter of minutes. It eventually came down to Orton and Ziggler as the last two remaining members of each team.
It's safe to say that Ziggler vs. Orton was the most entertaining part of the match. Ziggler showed great athleticism and could of sold an ice cream cone in hell. Eventually, he picked up the victory with a Shawn Michaels-esque Super Kick.
Grade: A-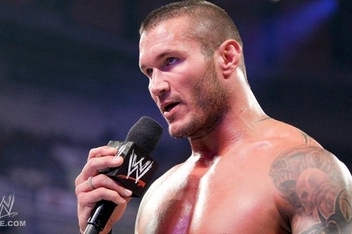 stuffpoint
When Orton was tagged in, he did a great job of slowing down Wade Barrett, who at the time was cleaning house. Orton made frequent tags and wasn't really involved in the match until he was the last member left on Team Foley.
Orton did well taking on both Ziggler and Alberto Del Rio and he really got the crowd going after hitting ADR with an RKO.
The ending was a bit strange, but Orton played it off well. He showed real emotion throughout the match and put on an above average performance. Like always, Despite losing the match, Orton was entertaining to watch and you really felt for him at the end.
Grade: B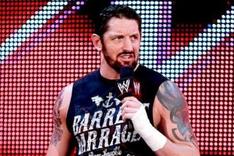 br
With recent wins over Sheamus and Randy Orton, I figured Wade Barrett would have lasted longer in the Survivor Series elimination match.
Barrett was dominant when he was in the ring with Daniel Bryan. They both complemented each other well. Also, Barrett eliminated the Intercontinental Champion, Kofi Kingston, with his finishing maneuver.
He used power and wit throughout the match and had a great showing. I expect big things from Barrett in 2013.
Grade: B+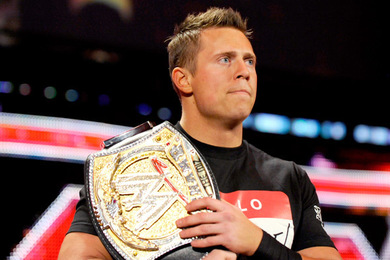 wwebulls
The Miz, surprisingly, remained loyal to Team Foley and played a big role in the traditional Survivor Series match.
He eliminated Wade Barrett and worked very well with Randy Orton when they were the two remaining superstars left for their team. Once Miz was tagged in, he worked the crowd and was bringing real emotion into the match. He was motivated and had a point to prove, and he did.
Unfortunately, Miz was shockingly eliminated by Alberto Del Rio. The crowd was silent after the elimination happened. It was a good performance from Miz, but it wasn't anything ground-breaking.
Grade: B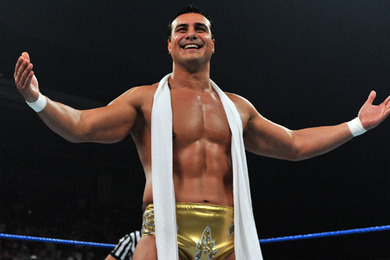 royalrumbler.wordpress
I was very impressed with Alberto Del Rio's performance at Survivor Series.
Throughout the match, ADR used his incredible technical wrestling skills and eventually eliminated both Daniel Bryan and The Miz.
This was one of his best performances of the year. I was getting really sick of Del Rio because of his bland character and the consistent boring matches he's put on. However, Del Rio had a good showing at Survivor Series 2012.
Grade: B+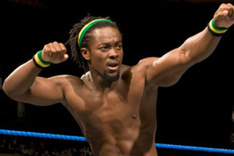 br
Kofi Kingston started the match with some high-flying moves and really got the crowd going early.
Every time he was tagged in, he picked up the pace and seemed to be controlling the match. However, when he ran into Wade Barrett, he got eliminated.
I'm not saying Kofi had a bad match, but I expected him to do more considering he had zero eliminations. Decent performance from Kofi.
Grade: B-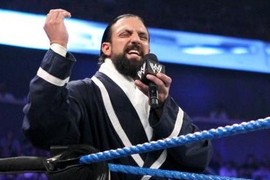 fighters
Damien Sandow has had an amazing year, but his performance at Survivor Series will be soon forgotten.
He didn't have a big role in the match and he barely got any offense going. After getting frustrated, Sandow tried to leave the ring and walk up the ramp like he usually does. Unfortunately, for Sandow, Kane cut him off and threw him back into the ring.
Once he was back in the ring, Kane gave him a Choke-Slam and that was it for Damien. A disappointing and poor performance from one of my favorite wrestlers.
Grade: C-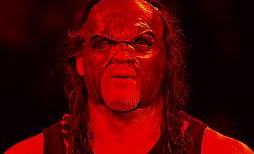 wrestlersway.blogspot
For over a decade, Kane has been the most consistent wrestlers for the WWE. He's been able to change his character multiple times and continue to be entertaining.
Despite eliminating Sandow, Kane was the first one to be eliminated from Team Foley, compliments of Dolph Ziggler. You can't do much when you're the first one eliminated.
Kane was eliminated due to a distracting argument with Daniel Bryan. He had a rather dull performance and I was expecting more from him.
Grade: C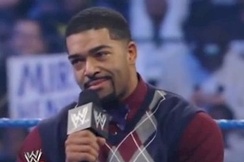 accelerator3359
I couldn't stop laughing at the reaction of Team Ziggler when Dolph revealed David Otunga would be replacing Cody Rhodes in the classic elimination match.
Just like Team Zigglers reaction, Otunga's performance at Survivor Series was also laughable.
He managed to hit a couple of clotheslines, but that's about it. He tapped out to Daniel Bryan's Yes-Lock and was the second athlete eliminated from Team Ziggler.
Grade: F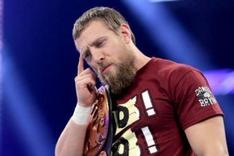 br
Once Daniel Bryan was tagged into the traditional elimination match, he out-wrestled Damien Sandow and the crowd was fully behind him.
Bryan eliminated David Otunga, but shortly after, he tapped out to Alberto Del Rio's Cross-Arm-Breaker finishing maneuver.
It's a shame how many times Bryan has lost this year. He is one of the best wrestlers the WWE has, but he hasn't been able to show it since he is stuck in tag-team action. Bryan had an okay performance at Survivor Series 2012.
Grade: B-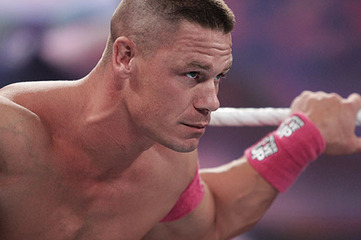 wwe
John Cena is always consistent in main event matches and Survivor Series was no different.
He surprisingly worked together with CM Punk to wear down Ryback and that was interesting to see. Cena hit his signature moves and never seemed off-beat. I'm not sure why so many people hate on Cena, he CAN wrestle.
He was mistake-free and put on a typical John Cena performance.
Grade: A-
cagesideseats
Once again, CM Punk put on a great performance and successfully retained the WWE Championship in controversial fashion.
Obviously, Punk wasn't stronger than Cena or Ryback, but he was quicker and definitely smarter. You could see how badly Punk wanted to win and the desperation in his eyes.
Punk is known for putting on five star matches and that's exactly what he did at Survivor Series. He took some painful looking moves and even though Punk didn't have the best performance out of the three, he did his job perfectly.
Grade: A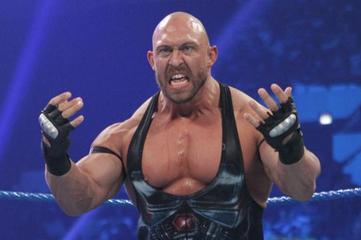 wwe
Ryback had the best match of his career and at the best match at the entire Survivor Series PPV....and I'm not even a big Ryback fan!
He was flawless when it came to executing all of his moves and we also saw a few different moves that we didn't know Ryback had in his arsenal. I admit that Cena and Punk made Ryback look really good, but that doesn't take away the fact that Ryback was dominant. He even sold the STF to perfection.
If it was for the interference from Rollins, Ambrose, and Reigns, Ryback would have left Survivor Series 2012 as the WWE Champion. This was Ryback's break-put performance that he needed to prove the doubters wrong, and he did exactly that.
Grade: A
Adrian Fylonenko is an aspiring writer who plans to major in Journalism. His interests include writing and debating about all things wrestling. Bleacher Report has given him the opportunity to improve and perfect his craft. Adrian is active on social media and if you have any questions or suggestions, you can do so on Twitter and Facebook . Word on the street is if you follow him, he will follow back.
All comments are greatly appreciated and will be responded too, if appropriate. Thank you for reading and for your support.