Best XI All-Time Soccer Greats Who Would Struggle Today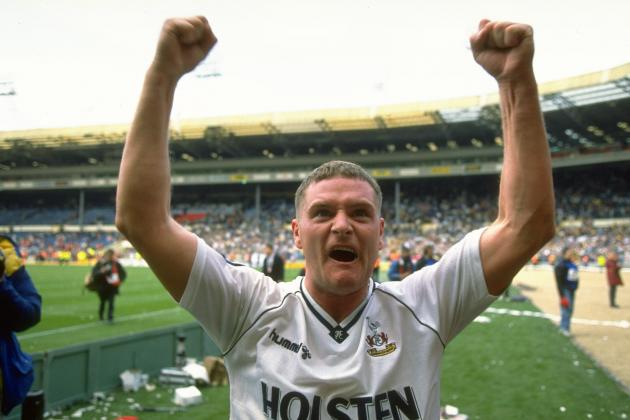 Simon Bruty/Getty Images

There's no doubt about it; Footballers are faster, stronger and fitter than at any time over the last 100 years.
Today's game moves at such an incredible pace and players cover so much ground that they are almost two to three times, if not more, fitter than their counterparts of yesteryear.
If you've ever had the chance to watch an old game from the 1950s through the 1990s, you can see how much slower the game used to be back then. For example, Brazil's 1-0 win over England is hailed as a classic match, pitting Bobby Moore against Pele.
Compare it to one of today's matches and it is almost unwatchable.
In fairness, the game has moved on incredibly over the last decade, never mind the last century. Sports Science is the new black. Players are trained, moulded, analysed and scientifically scrutinised like never before.
Back in the early 1900s players barely trained, and when they did it was often without the ball. The thinking back then was that it made the players hungrier for the ball come matchday!
Fitness isn't the only part of the game that has evolved. Believe it or not, technique and tactics have also improved over the years, along with more underrated advances, such as equipment, boots and even pitch surfaces.
So the question has to be asked: How would the superstars of the past fare in today's game? Who would succeed and who would struggle?
That is not to say they aren't legends. They are and they truly deserve to be. I just feel that they might find it harder to adjust to the modern game than some of their counterparts.
Here I look at 11 of the game's legends who just might struggle in today's football climate.
Read on and don't forget to leave your comments in the section below.
Begin Slideshow

»
Coming in at 6'4" and weighing in at a whopping 24 stone (336 lbs) is William "Fatty" Foulkes.
The legendary 'keeper played the game when it was a very different animal than it is today. Back then, goalkeepers were not expected to be athletic, certainly not more athletic than the outfield players.
They simply got rid of the ball as soon as it came near them and moved it up the pitch as quickly as possible.
Surprisingly enough, it was actually advantageous to have a 'keeper with the girth of Foulkes, as back then it was legal to shoulder-charge goalkeepers into the back of the net if they were holding the ball.
Needless to say, that didn't happen all that often to our Fatty.
He went on to play 411 games, won the league title once in 1898, and the FA Cup twice in 1899 and 1902. He was also a full England international.
Legends don't come much bigger than Bill Foulkes...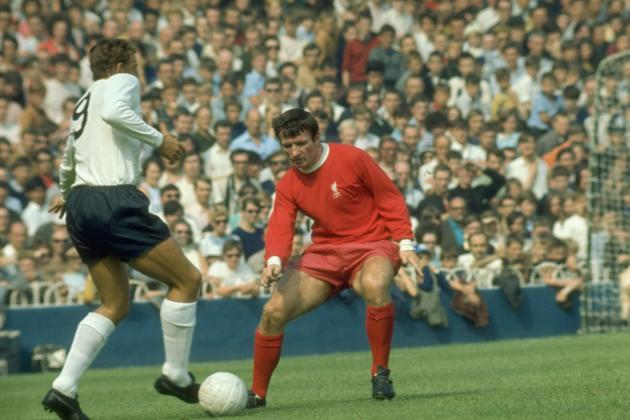 Getty Images/Getty Images

There's no doubt that Tommy Smith was one of the hardest players to ever don a pair of football boots.
The player known as "Anfield Iron" was so hard that Bill Shankly once said, "Tommy Smith wasn't born; he was quarried."
One of the prime reasons for Liverpool's dominance in the '70s was Tommy Smith. In an era where fire was fought with fire, Smith epitomizes the image of a hard man. He was as tough as they came.
Would he make it today?
Absolutely.
But would he be as effective?
Unlikely, as his style was built on the physical side, which is now no longer part of the game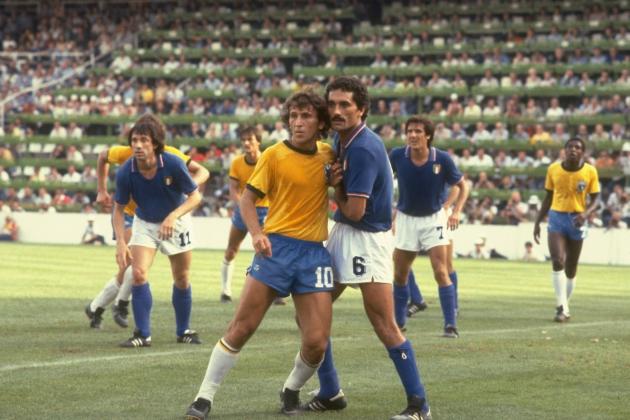 Getty Images/Getty Images

Ever wonder how Brazil didn't win the World Cup in Spain in 1982? Ever wonder how a team that featured players like Zico, Falcao, Eder, Socrates and Junior never made it to the Final?
Think Claudio Gentile.
The toughest player ever to come out of Libya. The hard-tackling master of man-to-man marking looked after Zico in '82. And I mean looked after him. Zico still bears the scars of his meeting with the man who personifies catenaccio like no other.
For a player infamous for being ruthless on the pitch, Gentile was never sent off during his 17-year career for club and country.
That simply wouldn't happen today.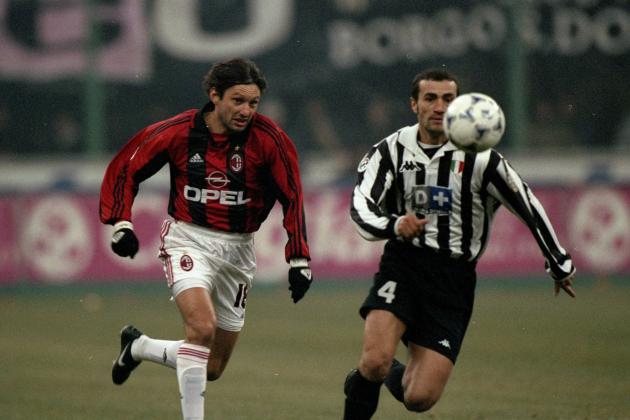 Getty Images/Getty Images

During the '90s when Serie A was at its height, it attracted the best players in the world. It also attracted some of the most cynical players ever to set foot on a pitch.
Paolo Montero is one such player. The most feared defender on the planet during his 13-year reign in Italy, the Uruguayan was described by teammates and opponents as being "fearsome, immovable and essential."
To this day, he holds the record for the most amount of red cards ever to be picked up by one player, an incredible 15.
His record even inspired Juve fans to declare "Montero, picchia per noi."
In English it means "Montero, he beats for us."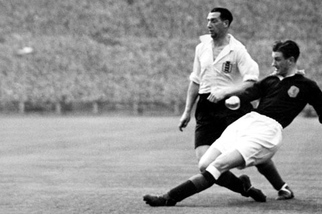 From: http://backpagefootball.com/william-%E2%80%98willie%E2%80%99-woodburn-%E2%80%93-sine-die/13683/
Willie Woodburn was the last player to receive a life ban by the Scottish FA. He was a Rangers stalwart between 1938 and 1955.
He played during a period that was famous for its violence on the pitch, and Woodburn was sent off an incredible five times in five seasons. Bare in mind that it had to be a serious assault to get sent off in those days.
Woodburn's last assault was a headbutt and repeated punches on a player who had tackled him...
Hard to see that type of behaviour happening today, isn't it!?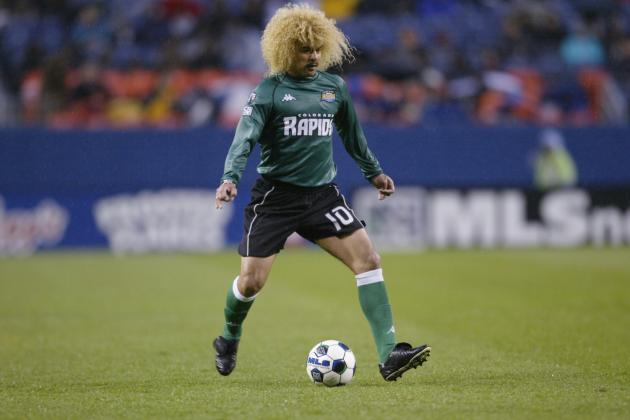 Brian Bahr/Getty Images

Carlos Valderrama was one of the most flamboyant footballers of the '80s and '90s. El Pipe, translated as "The Kid," enjoyed a 22-year career that saw him earn 111 caps for his native Colombia.
On the pitch he was the kind of player who liked to float around, picking passes here and there, and with his vision and sense of adventure, he was always played as a creative No.10.
However, he lacked fitness and tactical awareness in the extreme, and let's be honest here, the main reason he stood out in so many matches was his amazing blonde afro.
To put it simply, he wouldn't get away with that today.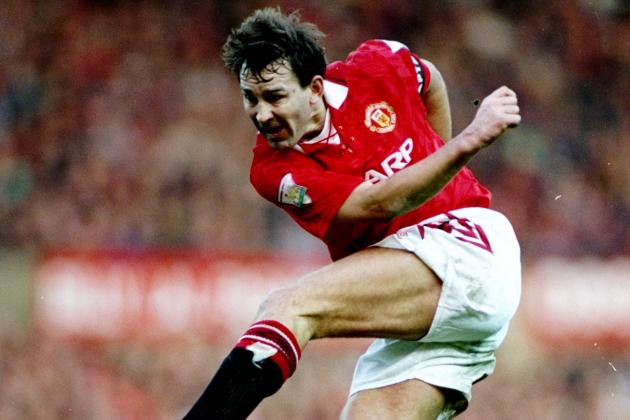 Shaun Botterill/Getty Images

Bryan Robson, otherwise known as Captain Fantastic, was the King of Old Trafford until Roy Keane usurped his the throne in 1993.
Before that, Robson ran England's and Manchester United's midfield engine room with the kind of box-to-box play we don't really see any more.
Never a great dictator of the game or tactician, Robson was purely dependent upon his superb stamina and never-say-die attitude as a player.
However, this was more than enough to make him the club's longest-serving captain.
These kinds of players have been brushed aside in the modern game, in favour of more tactically-compliant players like Michael Carrick.
To be honest, I'm not sure if that's a good thing.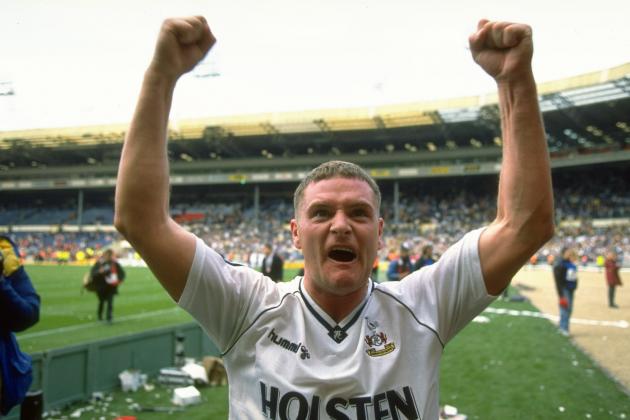 Simon Bruty/Getty Images

Paul Gascoigne was without a doubt the most talented player England has produced since Bobby Charlton.
Gazza, as he is known to his fans, could do anything with a ball. He could dribble, pass the ball around corners, had incredible vision and also an eye for goal.
If you could package all his best footballing attributes, you would have one amazing player.
However, he also had a human side and struggled with alcohol dependency, eating disorders and Obsessive Compulsive Disorder, plus mental and emotional problems. He had a huge need to be loved and accepted by all, which sometimes affected him negatively.
In his warts-and-all autobiography Gazza: My Story he detailed quite frankly his troubles on and off the pitch.
Maybe in today's game a personality like Gazza would be given treatment far quicker than in the '90s, where machismo ruled the dressing room. Actually, it still does.
Some people you just can't seem to help because of their destructive nature, and sadly Gazza would struggle in today's game.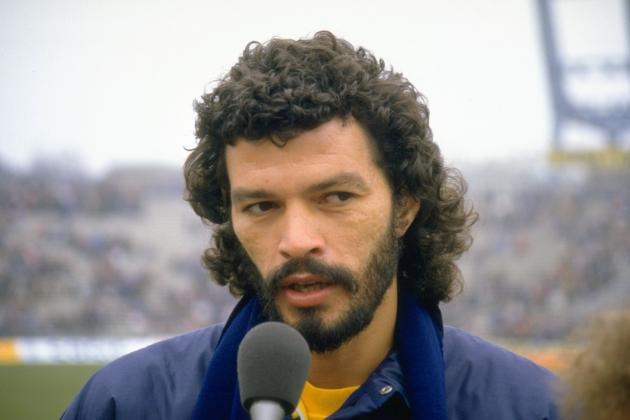 David Cannon/Getty Images

Socrates is one of the many greats who came from Brazil's 1982 World Cup team.
There are many reasons why that particular Brazil side are hailed as the best Brazil never to win the World Cup, and the chain-smoking midfielder was just one of them.
A player at consummate ease on the ball, two-footed and possessing great vision, the Brazilian midfielder helped dictate the flow of the game as the likes of Eder, Falcao and Zico took all the main plaudits.
The main reason Socrates would struggle today is down to his fitness.
Even back in the '80s, he flagged in the final third of matches, and given today's incredibly high standards of stamina, he would just be blown away.
Unless he gave up the cigarettes...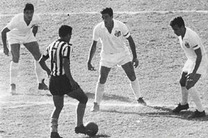 From: http://flairweekly.wordpress.com/2012/01/22/flair-icons-7-garrincha/
Garrincha, translated as "the Little Bird," is one of the game's great entertainers.
In his day he was probably the most exciting player on the planet after Pele, and he terrorised defences around the world with his dazzling dribbling.
Also known as Anjo de Pernas Tortas, the Angel with Bent Legs, because one leg was six centimetres shorter than the other, Garrincha played in three World Cups for Brazil in 1958, '62 and '66, picking up 50 caps along the way.
He was also a troubled alcoholic who struggled to deal with his dependency for almost his entire adult life.
Given the advances in fitness, one would assume that a player with such a high alcohol dependency and disability would not succeed in today's game.
However, given the fact that he was one of the most entertaining players of all time, it would be amazing to see him try.
You never know, had Lionel Messi been born 70 years ago, we might be saying the same thing about him.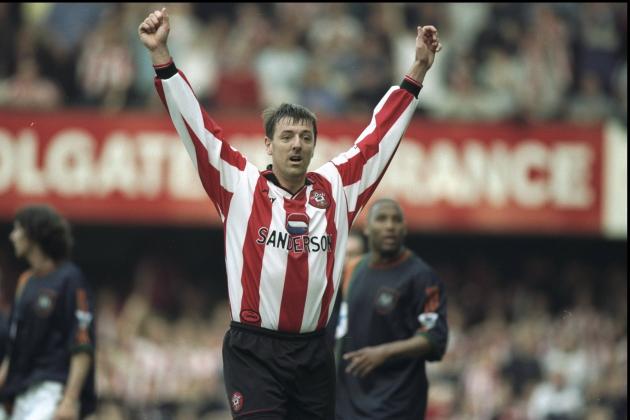 Phil Cole/Getty Images

There are two types of Matt Le Tissier fans: those who think he was one of the most criminally underrated players of the late 20th century and those who think he was a lazy player afraid to step towards greatness.
Whichever side you fall on, there is no doubting that Le Tiss was an amazingly talented player.
He could shoot, pass, was a deceptively brilliant dribbler of the ball and was probably the kind of player who would have thrived in a modern 4-2-3-1 formation.
However, he also lacked fitness and stamina, and despite being such a big man, he was often brushed off the ball by players with lower centres of gravity.
As far as the modern game is concerned, Le Tissier could go either way, too.
He would definitely have the talent to succeed.
However, given his lack of fitness during his playing career, one must fall on the side of saying he would struggle today, too.