Toronto Blue Jays: Moves the Jays Still Need to Make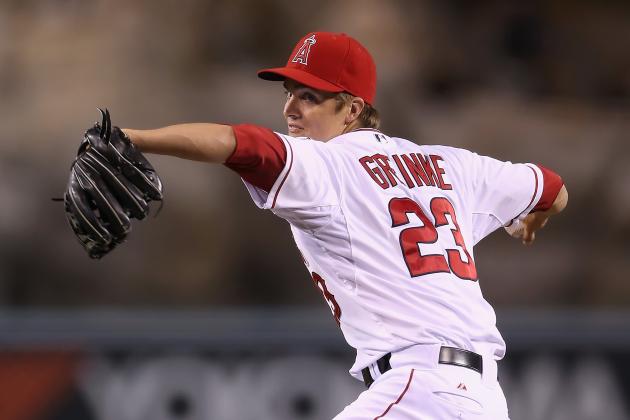 Jeff Gross/Getty Images

What a week to be a Blue Jays fan.
With one trade and one signing, the shackles of "payroll parameters" disappeared and work began on the statue of Alex Anthopoulos outside Rogers Centre in downtown Toronto.
And if you listened closely amongst the excitement in Toronto, you could hear the city of Miami explode.
The trade, which has yet to be officially finalized—commissioner Bud Selig is reviewing the trade, but according Jon Heyman of CBS Sports, he has yet to find a legitimate reason to reject it—has totally changed the landscape of the American League.
The Jays have a four-headed monster with their starting rotation, two 40-home run hitters, and just signed one of the best free agent outfielders available.
So, can you really blame Jays fans for celebrating their young General Manager?
And while the praise for Anthopoulos has certainly been warranted—at the very least, he's shown that he wants to win—there are reasons to believe he isn't done improving his roster.
Here's a look at a few moves that would solidify the Jays as the AL front-runner.
Begin Slideshow

»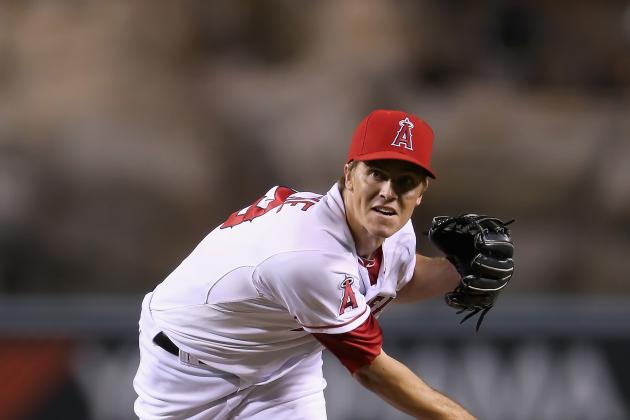 Jeff Gross/Getty Images

Zack Greinke is the best available starting pitcher on the free-agent market. So if Anthopoulos is serious about adding another starter—and according to Ken Rosenthal, he is—Greinke will be in the discussion.
Whether the Jays land Greinke comes down to two things: one, whether the Jays are willing to spend over $100 million and commit more than five years; and two, whether Greinke sees Toronto as a possible destination.
Both seem to be much more likely now than a week ago.
The Jays have shown that they're willing to spend with the top teams in baseball. According to Cot's Baseball Contracts, the Jays have around $94 million locked up for 2013, plus Melky Cabrera's $8 million. That will push Toronto's payroll over $100 million for the first time since Rogers Communications bought the team in 2000.
The million dollar question, pun intended, is whether Rogers is willing to spend $120 million. And whether Anthopoulos thinks Zack Greinke is worth the investment.
What seems certain is that the Jays are much higher on Greinke's list now that they've added such significant assets.
As with any big-name player, the Jays will likely have to be the highest bidder in order to snag Greinke. But baseball fans are getting used to be surprised by the Jays' management.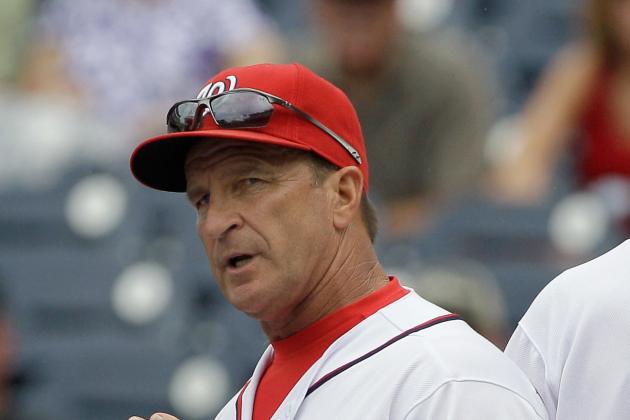 Rob Carr/Getty Images

Perhaps the most impressive thing Anthopoulos accomplished this past week was re-ordering the Jays' organizational needs. Heading into the offseason, the Jays needed two starting pitchers, bullpen help, a left fielder, a second baseman and a manager.
Now, the Jays just need a manager.
According to the Globe and Mail, the Jays are very close to making a decision; Jim Tracy and Jim Riggleman top the list.
Anthopoulos and team President Paul Beeston would do very well to hire Riggleman. The team needs a manager with presence, someone who can command respect and is comfortable working with a talented team. Riggleman did a spectacular job handling the young, talented Nationals in 2010 and 2011. He has experience and clout without the added baggage of a Joe Torre or Ozzie Guillen.
Riggleman shouldn't even be available. The Nationals handled his departure terribly. As a result, they lost a very good manager.
Someone the Toronto Blue Jays will hopefully have leading them into 2013.
Another idea is to hire both Riggleman and Tracy. The two have experience working together with the Dodgers, although it may be difficult to convince one of the two to take a bench coach role.
Kevin C. Cox/Getty Images

The Jays have a big opportunity to solidify their baseball team for the next half-decade.
With the newly acquired Josh Johnson and Mark Buehrle, the Toronto Blue Jays have one of the strongest starting rotations in baseball. According to Cot's Baseball Contracts, the team has Ricky Romero and Buerhle locked up until 2015 and Brandon Morrow secured until 2014.
Johnson becomes a free agent at the end of 2013. Signing Johnson to a multi-year extension would save Anthopoulos from having to worry about his starting rotation for a few years. Being able to consistently throw out four dominant starters is something that makes the window of opportunity a little larger.
If Johnson only sticks around for 2013, the Jays will only have one year with the four-headed monster.
Obviously, the Jays need Johnson. If Anthopoulos can develop a positive relationship with Johnson, surround him with a strong coaching staff and show him the money, the Jays will have long-term talent in their rotation.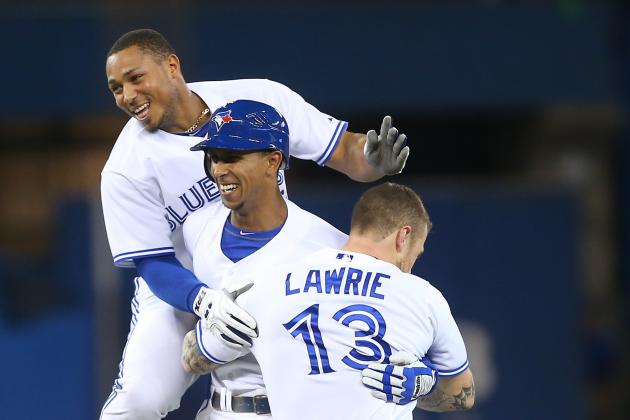 Tom Szczerbowski/Getty Images

After this theoretical off-season for the Blue Jays, here's the potential lineup.
Manager: Jim Riggleman
1. Jose Reyes - SS
2. Melky Cabrera - CF
3. Jose Bautista - RF
4. Edwin Encarnacion - 1B
5. Brett Lawrie - 3B
6. Colby Rasmus - LF
7. Emilio Bonifacio - 2B
8. Adam Lind - DH
9. J.P. Arencibia - C
Rotation:
1. Brandon Morrow
2. Josh Johnson
3. Zack Greinke
4. Mark Buerhle
5. Ricky Romero
Bullpen:
Casey Janssen
Sergio Santos
Jeremy Jeffress
Chad Jenkins
Brad Lincoln
Luis Perez
Evan Crawford
Esmil Rogers
Steve Delabar
(Darren Oliver)
That's a lineup with the talent to win the World Series.
But as all baseball fans know, the games don't count until they're played. That's why we watch.