Two teams, two very different sets of circumstances.
Juventus came into this game looking to continue to make a statement in Serie A as the recent memory of their tough loss at home to Internazionale, one that snapped a streak of 49-straight Serie A wins, is still certainly fresh in their minds.
Lazio was coming off a strong victory in the Derby della Capitale. They bested their rivals 3-2 in a game which saw Roma's captain, Daniele De Rossi, sent off for punching Lazio's Stefano Mauri. De Rossi was suspended for three games.
Needless to say, Saturday's match had huge implications for both teams involved.
One trying was trying to continue its winning ways and the other was trying to rebound in a decisive way to reassert their control of the table.
In the end, Lazio looked much worse than the final score indicated, escaping Torino with a point after drawing Juventus 0-0. Truthfully though, it might be more accurate to say Marchetti drew with Juventus rather than Lazio.
Lazio had a lot of trouble with Juventus' consistent pressure throughout the game.
How much trouble?
So much so that Lazio only mustered five shots, none that troubled Buffon. Buffon could have set up a lawn chair between the pipes and done more than he did against Lazio during Saturday's match.
Meanwhile, Juventus fired 21 shots, four that troubled Marchetti. Juventus also had 11 corners to work with throughout the game. Marchetti was nothing short of brilliant; I highly recommend YouTubing highlights of his saves.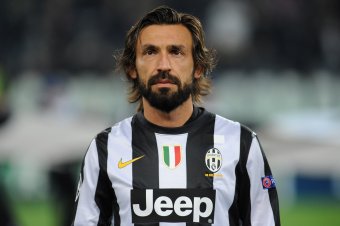 Valerio Pennicino/Getty Images
So what do we take away from this one? It's quite simple, actually.
One, if you didn't already know, Federico Marchetti is the real deal. He was a one-man highlight reel and certainly saved his team from a 3-0 defeat or worse.
Second, Juventus doesn't have someone to replace Andrea Pirlo when it comes to set pieces. I know, no one could replace Pirlo. But without him, Juventus was not nearly as dangerous as they usually are when taking set pieces. Remember, they had 11 corners in today's match.
Looking ahead, things ease up a bit for Juventus in Serie A. Their next league match is against a struggling AC Milan, while Lazio have a tricky opponent in Udinese coming their way.
Juventus have to find ways to capitalize on their chances.
The loss to Inter was tough but reasonable. The draw with Lazio was completely unacceptable. The will almost certainly be looking to put the last two weeks in their rearview when they face Milan next Sunday. If not, the lead they built will slip right through their fingers.