Will Linda McMahon Return to TV, WWE Roster Cuts Coming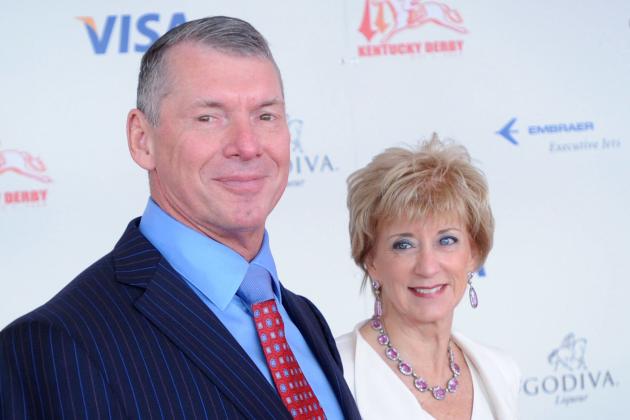 Jeff Gentner/Getty Images

Every week I will open up the Twitter mailbag.
Send me your questions or thoughts that you would like me to comment on throughout the week and I will do my best to get to them on one of my upcoming Bleacher Report mailbag installments.
Simply tweet me @JustinLaBar and put #BR at the end of the question so that I know you would like it answered in this weekly feature!
Here we go!
Begin Slideshow

»
@NotEdKaul
@JustinLaBar favorite survivor series elimination style match of all time? #BR
Hands down, 1994's The Royal Kings versus Clowns R' Us. It was Jerry Lawler and his little people up against Doink and the little clowns.

Bottom line, most elimination matches follow the same formula and booking process. This isn't to say they aren't good matches, but they don't stand out as a favorite of mine. This was legitimate goofy entertainment in 1994 with a back story.

Think about your favorite matches at Survivor Series. For me, so many of them are singles matches.

The only other match that sticks out is one I saw live.
There was an elimination match in 1995 that featured "wild cards." It mixed heels and faces on each team.

Shawn Michaels, Ahmed Johnson, British Bulldog and Sid versus Yokozuna, Owen Hart, Razor Ramon and Dean Douglas. The mixture of heels and faces was a big deal then. The match stuck out to me for that reason and it was even more entertaining watching the array of characters live.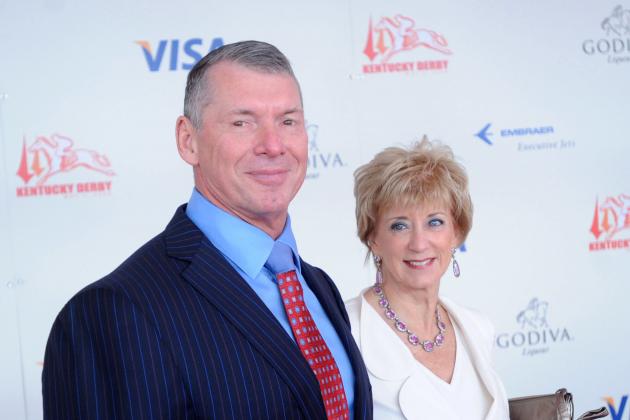 Jeff Gentner/Getty Images

@Catch_Lutte
@JustinLaBar Is a return on WWE TV of Linda McMahon may happen? For storylines? #BR
I doubt it.
I think they should make Linda the new GM. For no other reason than to see if they allow heels to make comments about her failing in politics and how her husband hands her a job with authority.
That's just wishful thinking.

Linda was never the performer of the family. I would expect her to come back to WWE in a corporate capacity, but her returning on-screen isn't likely in my eyes.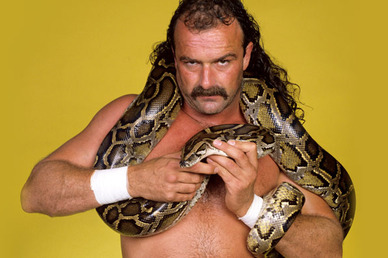 Photo courtesy of WWE
@BLanchardbuZZ
@JustinLaBar Who would you like to see make a surprise entrant at this years Royal Rumble? #BR
Jake "The Snake" Roberts. It would be great.
If this current project he's working on with DDP continues successfully (apparently he's already lost more than 20 pounds), it would be great to see him make an appearance in the Royal Rumble.

The gimmick with having the snake he can let out of the bag to clear the ring fits great. The battle royale nature of the match means he won't have to do too much, but they can showcase him in big spots doing his DDT.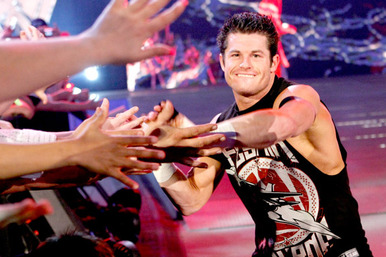 Photo courtesy of WWE
@stuartjosborne
@JustinLaBar If the rumors of possible WWE roster cuts are true, who are the first 3 to go? #BR #WZCSR
Alex Riley.
He's totally fallen off the map and there were a ton of rumors/stories going around about a backstage incident with John Cena which could have politically destroyed him (h/t Wrestle Newz).

Evan Bourne.
WWE has other high-flying guys. Bourne has basically been a non-factor for 18 months with injury and suspension. WWE has moved on without him but are still paying him. Stop paying him.

Ezekiel Jackson.
What more do I need to say? Great look, but he has became perhaps the most irrelevant guy currently listed on the WWE roster. There might be other low-profile guys, but they serve purposes as enhancement talent or low-level dark match fillers. Ezekiel Jackson is too big to be enhancement talent, so I would expect him to be cut.