Wake Forest vs. Notre Dame: Live Scores, Analysis and Results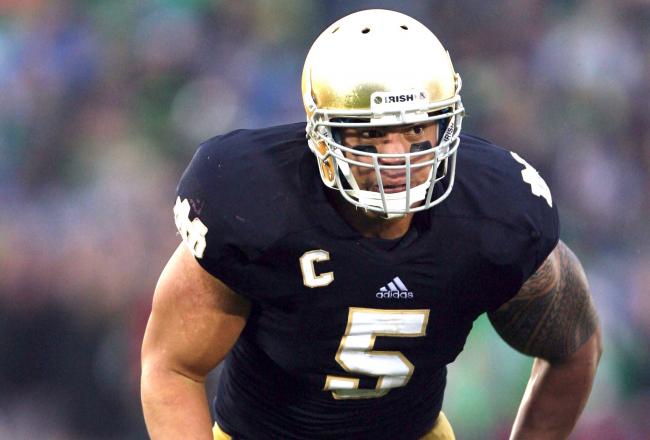 Notre Dame 38, Wake Forest 0; Final
Notre Dame improves to a perfect 11-0 in 2012, with one final game remaining before BCS selections are announced.
Notre Dame likely assured itself of being selected for a BCS bowl this January, the only question that remains is which one.
Wake Forest falls to 5-6.
Notre Dame is 11-0 for the first time since 1988—the last time the Fighting Irish won a national championship. With today's offensive explosion, will that be enough to impress pollsters enough to propel the Irish into one of the top two spots in the BCS Rankings?
Make sure to check out our 10 Things We Learned From the Irish's Win, too!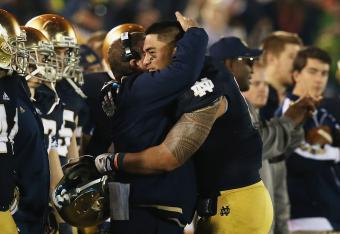 Thanks for hanging with us for our live blog of Wake Forest vs. Notre Dame.
Make sure to keep it with Bleacher Report for continuing coverage of every big college football game this weekend, and the BCS Rankings tomorrow!
No. 3 Notre Dame shuts out Wake Forest 38-0: cbsprt.co/NDWAKE1117 "Even with 58 mins. left, you knew that Wake was in for a long afternoon."

— CBSSports.com (@CBSSports) November 18, 2012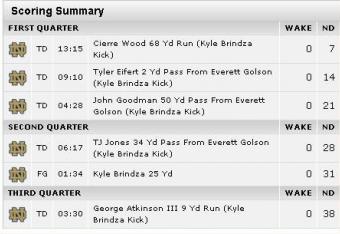 A distinct absence of Wake Forest offense today.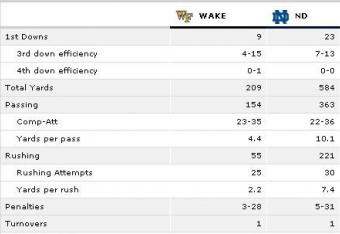 A final set of stats.
We expected a lopsided game, but not this lopsided.
That's the end of the game, Notre Dame 38, Wake Forest 0.
Stay tuned for some post-game wrap-up.
Brian Kelly gets a Gatorade shower for guiding his team to an 11-0 record for the first time since 1988, and finishing an undefeated home schedule.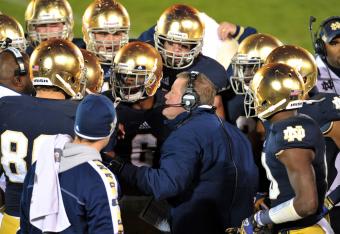 Notre Dame holds on fourth down, and preserves the shutout.
Notre Dame punts again, only getting 29 yards this time.
Wake Forest has its best field position of the day, and will now try to avoid the shutout.
Incidentally, Notre Dame needs a shutout to maintain a tie for first in scoring defense (Alabama, also giving up 11.1 points per game coming into today pitched a shutout against FCS Western Carolina).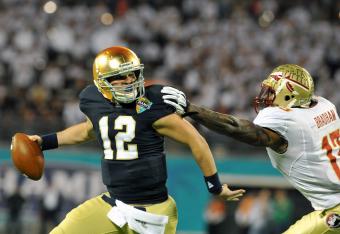 Andrew Hendrix now back in at quarterback for the Irish, as even the back-ups are taken off the field in this lopsided affair.
Not quite sure things could get much worse for Wake Forest on offense... unless they had lost that fumble.
Wake Forest punts. For the 10th time today.
Notre Dame's back-ups getting some experience... in piling up penalties.
So now that Notre Dame moves to 11-0, especially after the offensive explosion against Wake Forest, what can the naysayers come up with now?
"It was just Wake Forest." Can say the same about Florida State.
"Notre Dame didn't beat anyone." Oregon is counting on the same big games—Stanford and USC.
"There's nothing that special about the Irish." Best defense in the nation, bar none.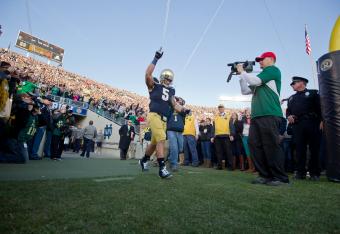 More seniors coming out of the game, one by one, to deafening roars by the home crowd.
Tommy Rees to Chris Brown: "Sorry for hitting you right in the hands when you were wide open."
Notre Dame up by 38 in the fourth.
UCLA up by 10 in the final minutes of the fourth against USC.
Could there be a better day for Notre Dame fans?
Was Brian Kelly really 118-35-2 in 13 years at Grand Valley State?
How did he not get an FBS job earlier? 118 wins in 13 seasons? Wow.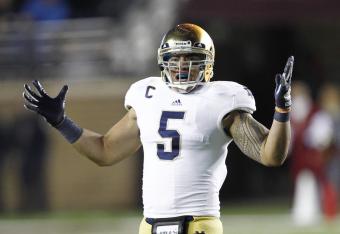 Wake Forest's offense absolutely wilting under the constant pressure of Notre Dame.
Another punt.
RT @keitharnoldnbc: Two sets of brothers in the huddle for Notre Dame. Jake and Mike Golic, Zack and Nick Martin. Good stuff.

— Matt Fortuna (@Matt_Fortuna) November 17, 2012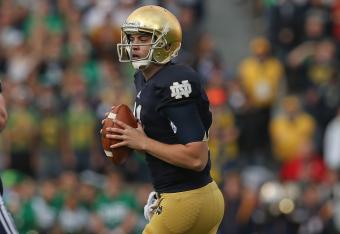 Touchdown, Notre Dame!
The youngsters making an impact late, pushing the Irish lead up to 38 points, 38-0 with 3:30 left in the third quarter.
As more and more of the starters rotate out, Notre Dame still having success moving the football.
Does that say more about Notre Dame's depth or Wake Forest's weakness?
Tommy Rees now comes in at quarterback... this time with a massive lead in his pocket.
The starters are done for the day, and can enjoy the remainder of Senior Day from the sidelines.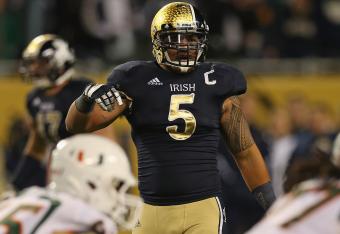 Another Wake Forest punt...
Notre Dame has held Wake Forest to just 147 yards of offense.
The Irish may be up by 31 points, but that doesn't mean the Notre Dame defense is ready to take a play off.
#NotreDame fans throwing marshmallows in the air, presumably out of protest of this Twinkie news.

— Matt Fortuna (@Matt_Fortuna) November 17, 2012
Notre Dame tries another field goal, and misses wide left.
Notre Dame still leads, 31-0.
This article is
What is the duplicate article?
Why is this article offensive?
Where is this article plagiarized from?
Why is this article poorly edited?