Tennessee Titans Mock Draft: A Complete 7-Round Wish List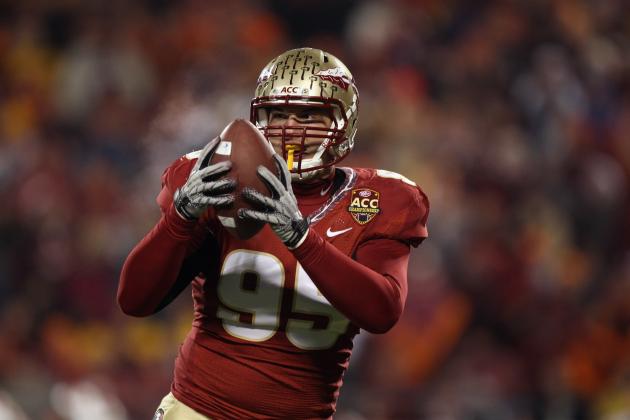 Streeter Lecka/Getty Images

Well, the Tennessee Titans are 5-10, and if the season ended today, they'd be picking eighth overall.
You never know what will end up happening once the draft rolls around, but at eighth overall, the Titans have a good chance to pick up a top prospect at either defensive end or cornerback, two of the team's biggest needs.
I've done a few mocks in the past, but with the final draft order getting closer and closer, we're starting to get a clearer picture of who will be picking where (at least in the early parts of the draft).
So who do the Titans end up with? Read on to find out.
Note: The Titans do not have a sixth-round pick, as they traded it away to pick up Scott Solomon in the 2012 draft.
Begin Slideshow

»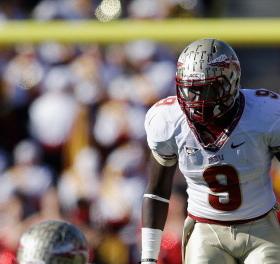 Rob Carr/Getty Images

This was a tough call. At No. 8, I had the Titans picking between Bjoern Werner, the No. 2 defensive end on my big board, and DeMarcus Milliner, the No. 1 corner.
The Titans could use a playmaker at either position, but I think the problem at end is a little more drastic. The Titans have started getting more sacks as the season has come to a close, but those sacks are mostly coming from blitzing linebackers.
The Titans need a consistent pass-rushing threat, and Werner is the guy for the job. For the season, Werner has 13 sacks, five hurries, seven deflected passes, a forced fumble and 18 tackles for loss.
He's done that despite injuries to both Brandon Jenkins and Cornellius Carradine across from him (i.e., he's getting double-teamed a lot).
With a consistent pass-rushing threat at the defensive end position, the Titans will see fewer problems in coverage and can wait another season to see if either Tommie Campbell or Coty Sensabaugh develop into the third starting corner they need.
Butch Dill/Getty Images

In most mocks I've seen, the Titans have taken a safety or a corner/defensive end in the second round, depending on who they picked in the first. However, I no longer think that will be the case.
If either Dallas Thomas or Barrett Jones are available when the Titans pick in Round 3, I think they have to pull the trigger.
With all four starters—and two backups—injured on the offensive line, the Titans cannot be sure that their line, even when healthy, will be able to return to form. They must address the line with a top prospect.
Dallas Thomas started at left tackle for Tennessee for two years before moving inside to guard. He led an improving line that became, this season, one of the nation's best.
He has the size, strength and quickness to play either guard or tackle, and his versatility will be something that the Titans could use. He's already seen matchups against the likes of John Jenkins, Jesse Williams, Sam Montgomery, Barkevious Mingo and Jadaveon Clowney, and he wins more reps than he loses.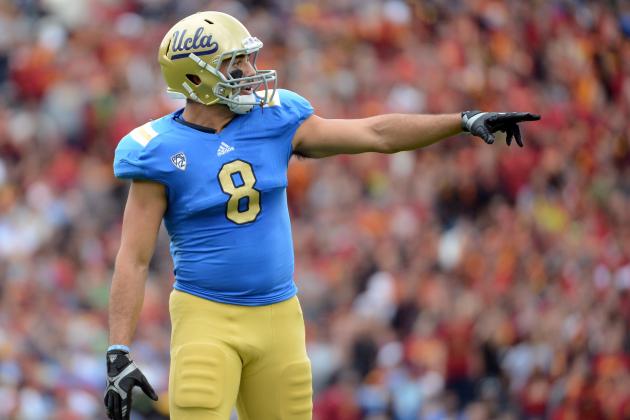 Harry How/Getty Images

The Titans don't seem to have a need at tight end right now, but if Jared Cook leaves in free agency and Taylor Thompson isn't looking very good by that point, that'll be different.
Joseph Fauria started the season as the No. 2 tight end on most big boards, but he's since been surpassed by guys like Zach Ertz and Jordan Reed, and so he could be available early in the third round.
Fauria is as big a target as a quarterback could ask for. At 6'7" tall, he's a hard man to cover. He's also got a great season behind him with 41 receptions for 578 yards and 11 touchdowns.
It also doesn't hurt that his uncle had a 13-year NFL career. The only knock on Fauria is his speed and athleticism; he's a little slower than teams would like.
However, when you're as tall and productive as he is, you can do without elite speed.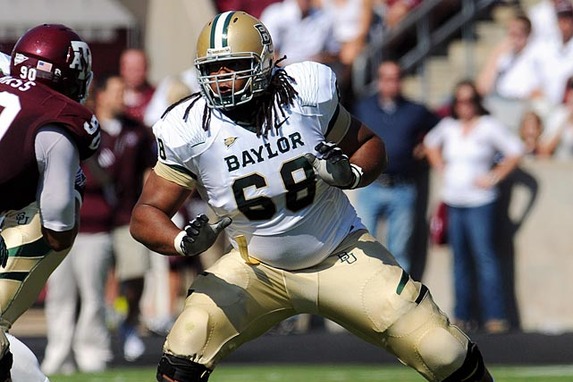 Another guard/tackle hybrid this early? Absolutely.
Like I said, the Titans offensive line is in shambles, and even if everyone returns in top form, there are still a pair of tackles on the wrong side of 30, a left guard who's even older and a right guard looking at unrestricted free agency.
The Titans must spend a couple of picks on offensive linemen in this draft if they really want to fix the position for 2013.
Like Thomas, Cyril Richardson moved from left tackle to guard in the 2012 season and has played beautifully. He doesn't have the proven record against top defensive players that Thomas does, but he's much bigger at 6'5" and 335 lbs.
He could play tackle, but he's much better suited to be a guard at the next level. However, he and Thomas are both realistic candidates as the right and left tackles of the future, respectively.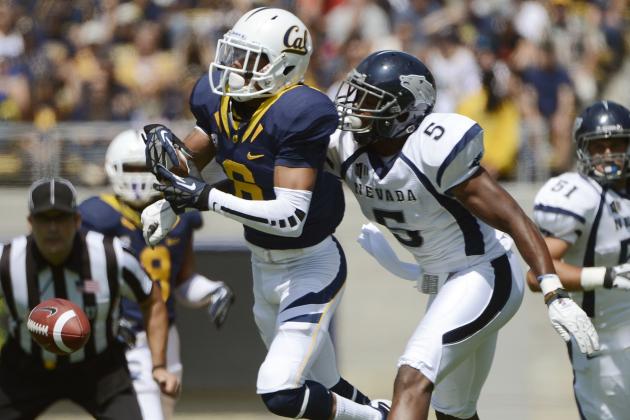 Thearon W. Henderson/Getty Images

It's unlikely that the Titans will be able to find a starting quality strong safety after the third round, but given how bad play at the position has been, they need to get better depth there anyway.
Duke Williams has had a solid season, with an interception, nine broken up passes, three forced fumbles, 5.5 tackles for loss and 105 total tackles.
The big knock against Williams is that he played an easy schedule, which is true. Still, he could be a decent player, and since Jordan Babineaux isn't getting any younger (or better), the Titans need someone who could replace him next season if needed.
Besides, there is a chance he is as good as he looks on paper.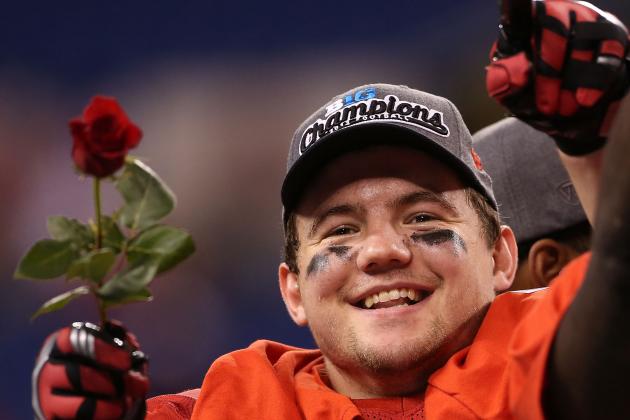 Leon Halip/Getty Images

The Titans have three very good linebackers, but Colin McCarthy, the starting middle linebacker, has had a lot of trouble staying healthy.
He's been good enough to warrant at least another year as a starter before the Titans seriously think about replacing him, but they need to go ahead and start thinking about getting better depth at the position.
Chris Borland is the kind of linebacker the Titans need. He's shorter than scouts would like at 5'11", but that's why he's available in Round 7.
Borland has been great against the run for his whole career and had a solid season defending passes as well. For the year, he has 95 total tackles, 9.5 tackles for loss, four sacks, three forced fumbles and six broken up passes.
He's the kind of guy that looks solid but for one or two things that teams take chances on. He could end up being a very good backup when Colin McCarthy is out of the lineup, even with his short stature.