50 Most Overrated Players in NHL History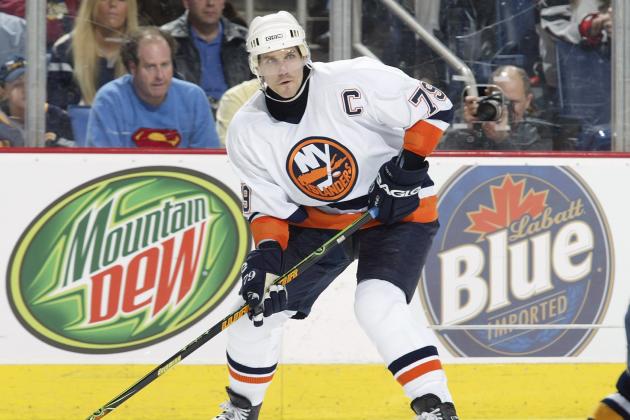 Rick Stewart/Getty Images

The NHL is full of many talented players who excel, but the league is also full of players who get more credit than they deserve.
Everyone is familiar with these overrated players, and they are very easy to use in conversation amongst hockey friends.
Some players are considered to be great because of a few seasons, but their career numbers suggest otherwise.
Some players may have had high expectations placed upon them, they may have failed to live up to projected contracts, their draft status or other plateaus bestowed on them by their team, and as a result they are considered overrated.
Here are 50 of the most overrated players in NHL history.
Begin Slideshow

»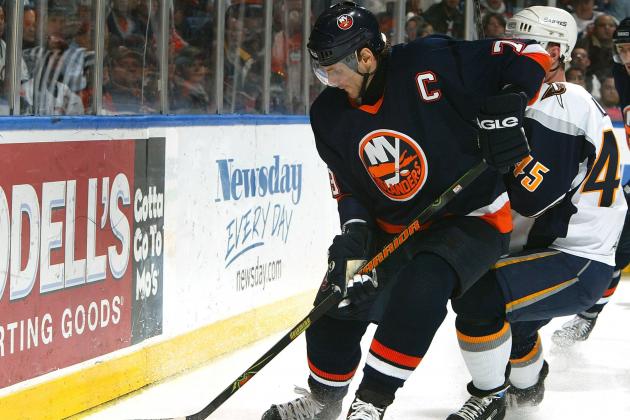 Jim McIsaac/Getty Images

While Alexei Yashin was a very talented scorer when he was at the top of his game, he made himself one of the most overrated players in league history when he became greedy with negotiating contracts.
During his career, it seemed that after each season, Yashin was trying to land a bigger contract for himself, because he didn't like his current deal.
He was a good player, but never a superstar in the NHL.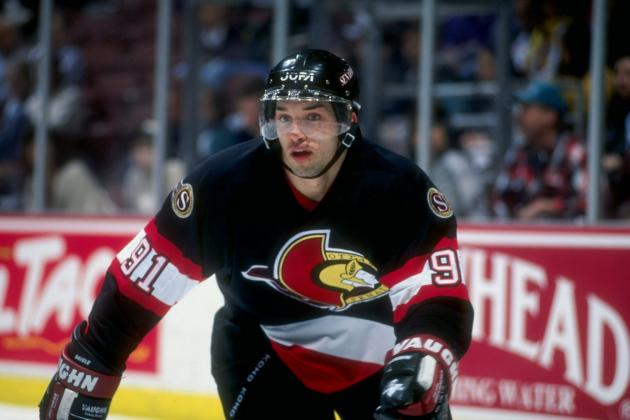 Elsa/Getty Images

Alexander Daigle was a player who had an amazing career in Juniors and he was expected to be the next big thing.
He entered the NHL draft and he never lived up to his hype once he was drafted by the Ottawa Senators.
To this day, his name is brought up whenever a prospect is called a "can't miss", because those words were used to describe Daigle.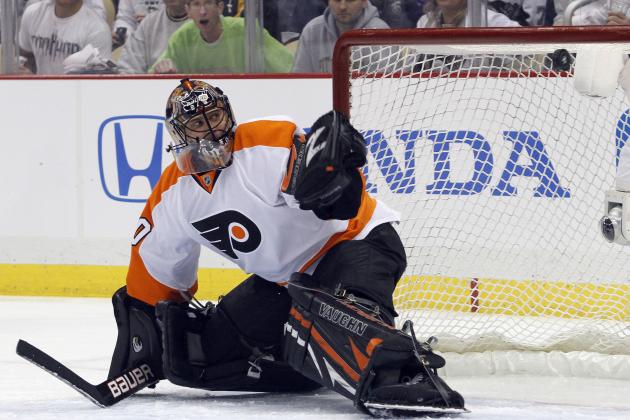 Justin K. Aller/Getty Images

When you look at Ilya Bryzgalov's career numbers, the contract he was awarded last offseason and his stats with the Philadelphia Flyers in 2011-12, it is easy to see how "Bryz" is overrated.
He was a good goaltender in Phoenix who benefited from a strong defensive system, but in Philadelphia he was exposed as an average goaltender.
With the Flyers' D in shambles, Bryzgalov could have a tough time moving forward.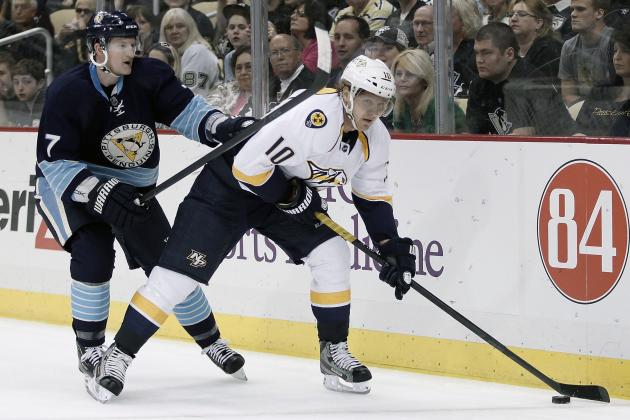 Jared Wickerham/Getty Images

Paul Martin is a former New Jersey Devils defender who played in a system that made defenders, sans Scott Niedermayer and Scott Stevens, look better than they are for many years under Jacques Lemaire.
Some fans have said this strategy has helped Martin Brodeur inflate his stats, but Brodeur has accomplished a lot in multiple decades with different styles of play.
When Martin went to the Pittsburgh Penguins, he was exposed as a defenseman, and it led to him being the subject of trade rumors.
This overrated defender has finally been exposed for the player he is, and with the team's depth in the minors he could be out of a job soon.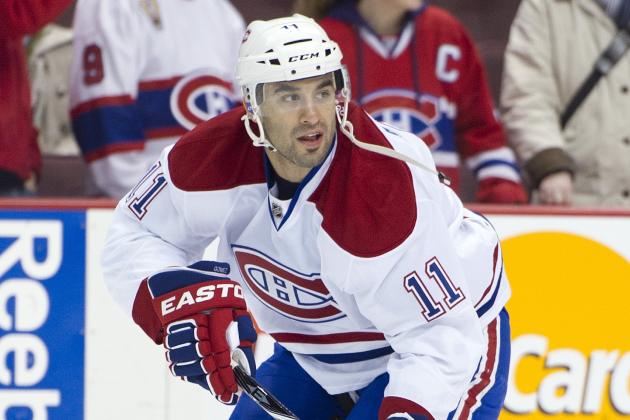 Rich Lam/Getty Images

Scott Gomez was a player that was average for the New Jersey Devils, and he capitalized by signing a big free agency contract on the open market. He had one solid year for the New York Rangers, and everything went down hill for Gomez.
For Gomez, he was a good player who was often overrated because of the teams he was on, and the players he skated with.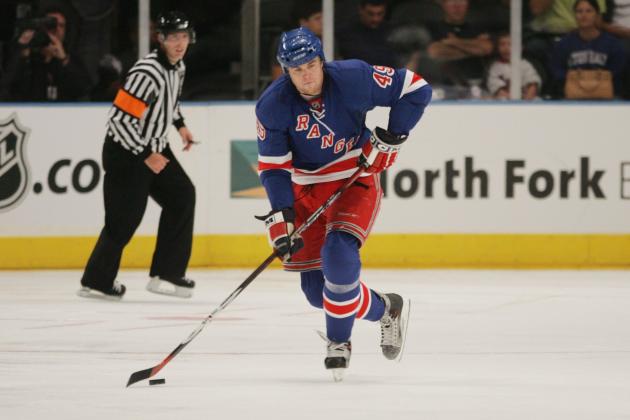 Bruce Bennett/Getty Images

Here are some steps to easily understand why Hugh Jessiman is one of the most overrated players of all-time.
1. Search Hugh Jessiman career stats.
2. Search players drafted after Hugh Jessiman in 2003.
3. Slam head on desk in confusion to simulate what was going through New York Rangers' heads when they drafted Jessiman.
Nick Laham/Getty Images

Wade Redden was an average defender who benefited from having a man named Zdeno Chara with him in Ottawa, and when he came to the New York Rangers he fell apart. There is a reason why Redden is in the AHL, and he really was one of the most overrated players in the league's history.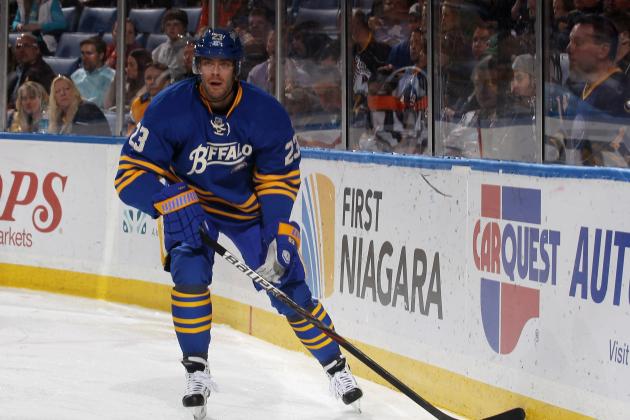 Bruce Bennett/Getty Images

The Buffalo Sabres' Ville Leino is one of the most overrated players in NHL history, as a byproduct of the contract he signed last offseason.
Leino was coming off a solid season for the Philadelphia Flyers, and he cashed in and signed a contract that placed unrealistic explications for the young forward.
Leino had a total of 30 regular season goals, and earned a contract that pays him almost $5 million a season, and that helps contribute to his status as an overrated player.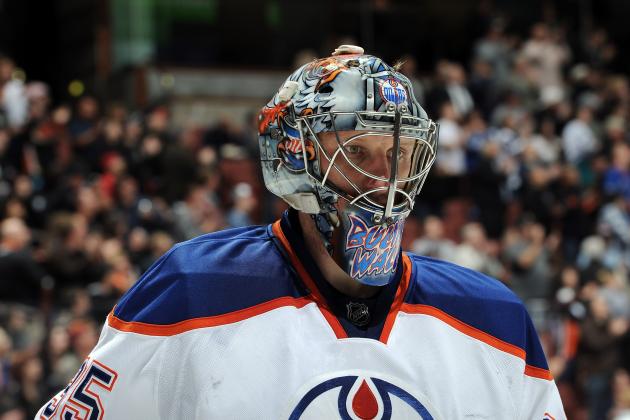 Harry How/Getty Images

Nikolai Khabibulin was a player who gained tons of acclaim and a the nickname of The Bulin Wall because of his knack to have lights out games on a consistent basis earlier in his career.
Other than a Stanley Cup victory with the Tampa Bay Lightning in 2004, there has been nothing special about Nikolai Khabibulin's career.
Jim McIsaac/Getty Images

Speaking of Russian goaltenders, Evgeni Nabokov is a player who put up great numbers with the San Jose Sharks, but he was a byproduct of a very stacked team.
During that time period, it really wouldn't have mattered who was in net, because the Sharks were loaded up front with forwards, and on their blue line with quality defenders.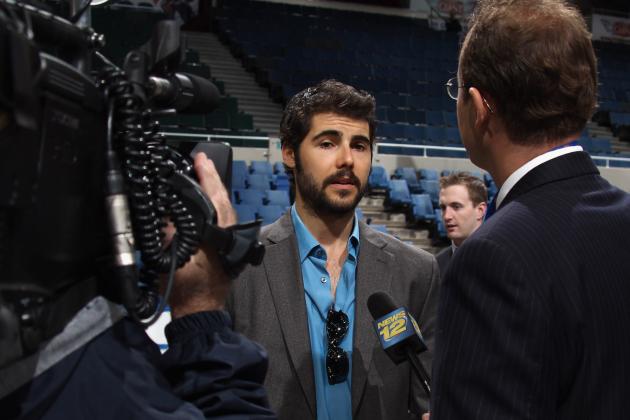 Bruce Bennett/Getty Images

Rick DiPietro was an overrated draft choice by the New York Islanders, and although he was a good goalie, he shouldn't have been a first-round pick. He also shouldn't have been given one of the largest contracts in NHL history because he did virtually nothing to deserve a contract of that magnitude.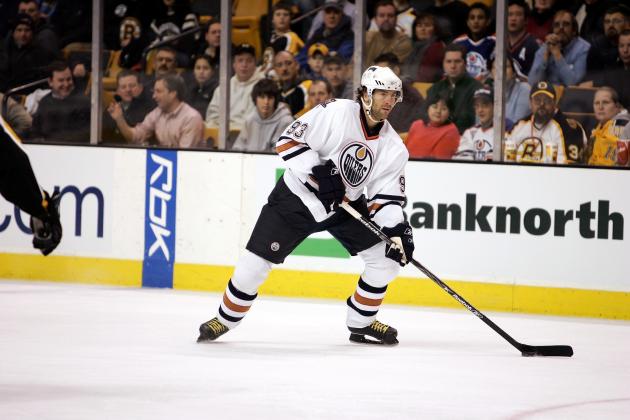 Elsa/Getty Images

Petr Nedved had one season with the Pittsburgh Penguins in which he had 99 points.
From that moment onward, Nedved was looked at as a player who got more credit than he actually deserved.
After that season, Nedved only had a few good seasons, but most of his production was average at best.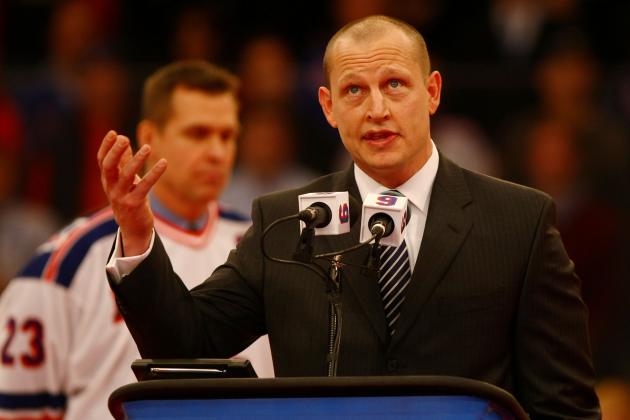 Chris McGrath/Getty Images

Adam Graves may be a two-time Stanley Cup Champion, but he is a player who was a little overrated.
Some people even question the New York Rangers retiring his number, and it is a hot topic for debate in some fan circles.
He was a complimentary player for both of his Stanley Cup wins, but outside a 52-goal campaign with the New York Rangers in 1993-94, Graves had an average career. Yes his best year was when the Rangers won the Cup, but it was still a season in which he had less than 80-points.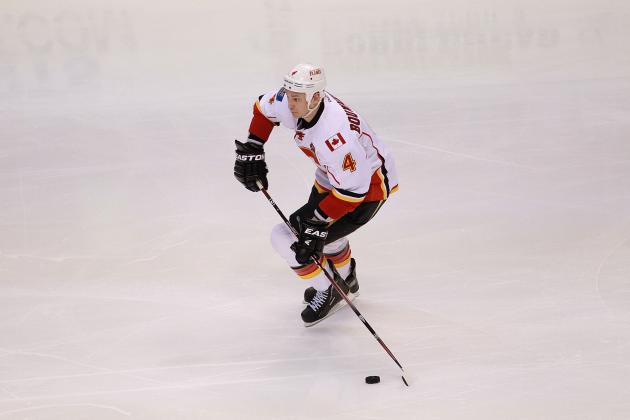 Ronald Martinez/Getty Images

Jay Bouwmeester is a classic example of a player who is overpaid and overrated.
The Calgary Flames' defender has an annual cap hit of $6,680,000 and he has failed to reach the 40-point plateau in his last three seasons.
He is a player who was known for his offense, but he is no longer effective in any facet of his game.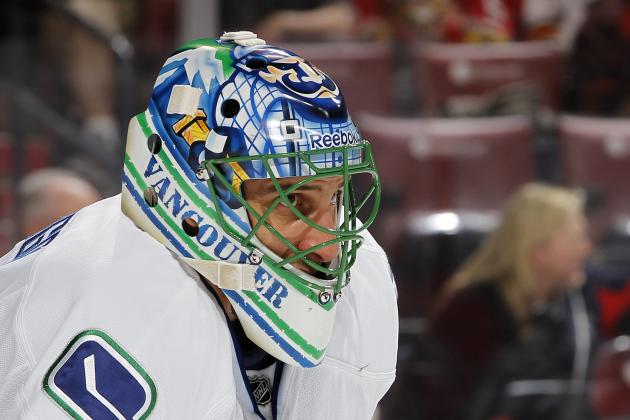 Joel Auerbach/Getty Images

Roberto Luongo is a goaltender who receives a lot of hype and acclaim as a goaltender, but he hasn't come through when it really matters. His regular season accomplishments will mean nothing unless he finally comes through during the playoffs.
Jamie Sabau/Getty Images

Bill Guerin was a very good player and glue guy, but often times he is thrown into the category of best players from his era.
Guerin was a solid player who would score between 45 to 65 points on average, but he never had a season in which he eclipsed 70-points.
He was a key cog in involved in two Stanley Cup victories, but he doesn't stand out as a bonafide top player. Guerin was very good, but not great.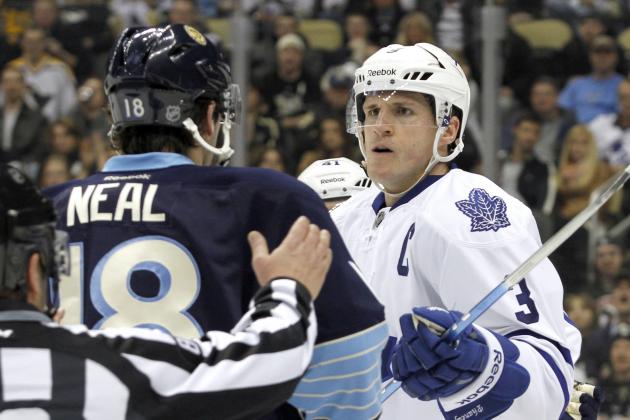 Justin K. Aller/Getty Images

Dion Phaneuf has been an average defender throughout his career, and he hasn't done anything extraordinary to this point.
Additionally, his own peers have named the Toronto Maple Leafs' defender as one of the most overrated players in the league, and that definitely is a very telling message from the players.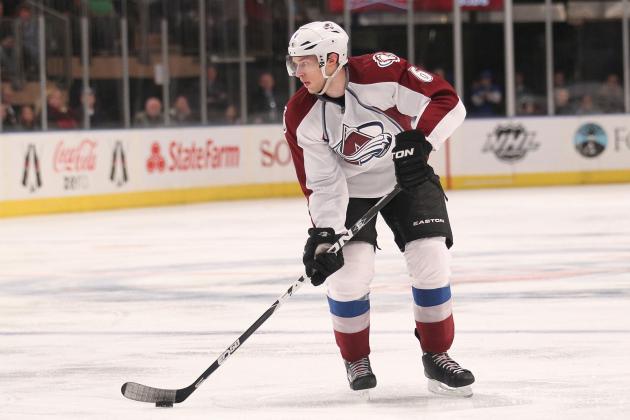 Nick Laham/Getty Images

Erik Johnson was the No.1 overall pick in 2006, and he failed to live up to his hype in St.Louis so he was eventually traded to the Colorado Avalanche.
He hasn't done very well there either, so he could be on the move again if he fails to emerge as an adequate defender.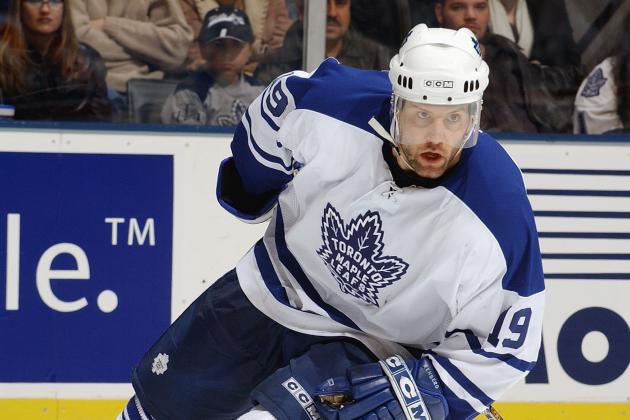 Dave Sandford/Getty Images

The Legion of Doom line is one of the most famous in NHL history, and two of the three members had successful careers on their own merit.
John LeClair and Eric Lindros were talented players in their own right, but it seemed like Mikael Renberg was just riding along and reaping the benefits.
If Renberg was never paired with Lindros and LeClair, his career could have been a lot shorter than it already was.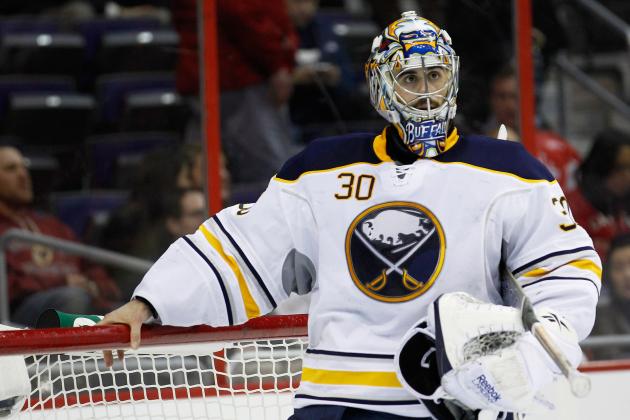 Rob Carr/Getty Images

Ryan Miller had an amazing run for the United States during the Olympics, and he had an amazing season in which he won the Vezina, but other than that Miller has been average.
Miller was even extremely overrated in the most recent edition of EA Sports' NHL 13 in which he was rated higher than Jonathan Quick and Henrik Lundqvist.
Joel Auerbach/Getty Images

Jose Theodore has only had one amazing season throughout his career. His 2001-02 season saw the Montreal Canadiens' netminder capture the Hart Trophy as league M.V.P. but he never replicated that success.
In recent years, Theodore is known for his nickname of "Three-or-More" instead of his actual play. He has never lived up to his hype, and he is an overrated goaltender.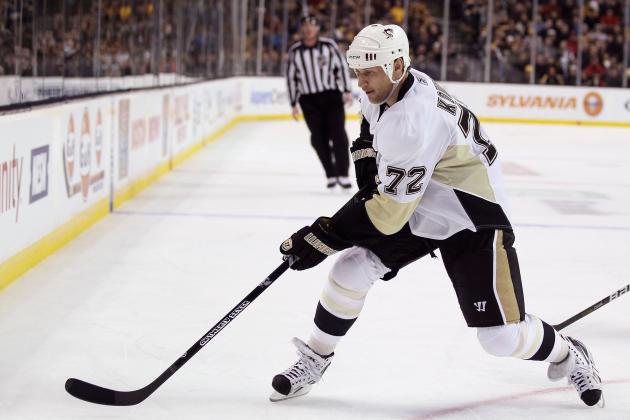 Elsa/Getty Images

Alexei Kovalev was a dynamic Russian player who had a bunch of average seasons in the NHL, but he is overrated for the few above-average seasons he did have.
Interestingly enough, he was a player who was always sought after when he was a free agent, or he was on the trading block and this only played to his overrating as an NHL player.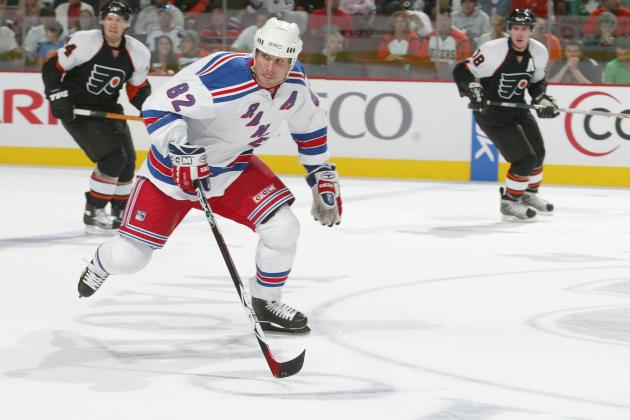 Len Redkoles/Getty Images

Martin Straka was a very good secondary scorer and role player, but he was often looked at as a better player than he actually was.
The Czech forward had a few seasons in which he thrived, but they were primarilly with the Pittsburgh Penguins where he was a byproduct of his linemates.
Straka is another example of an average player performing with better players, and then coming down to earth after going to a team where he had to be "the guy".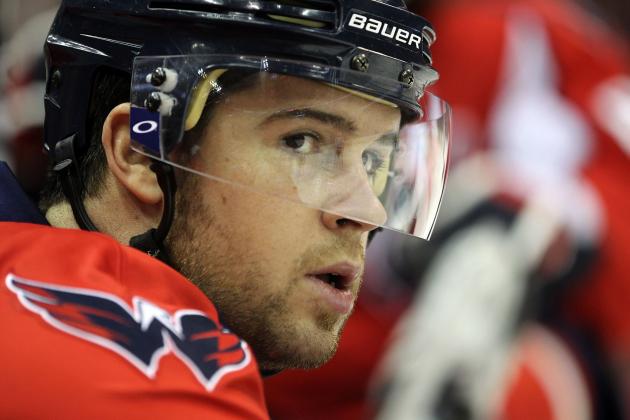 Bruce Bennett/Getty Images

Mike Green hasn't played a full 82-game season since 2007-2008. He had two 70-plus point seasons, and he hasn't been the same player since he was injured.
Green is overrated because although he may have a talented offensive game, he has not produced recently, and he is a defensive liability.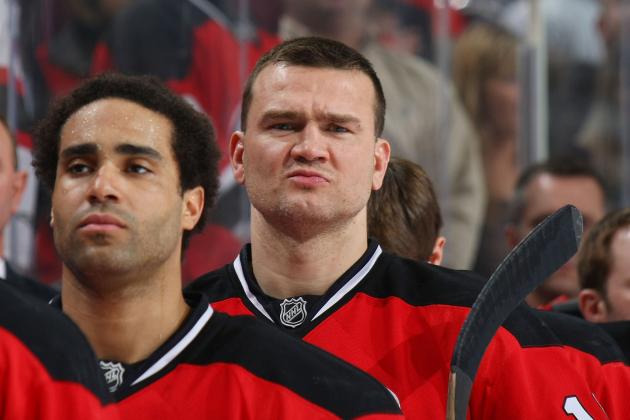 Bruce Bennett/Getty Images

Bobby Holik was a good player to have on your team if you wanted bottom-six scoring, but he was a player who many thought would become a 70-point player who can contribute in a top-line role.
He was a niche player for the New Jersey Devils, and he was another player who received a blank check from Glen Sather during free agency.
Holik never lived up to his over-hype as a player, and he is considered to be overrated.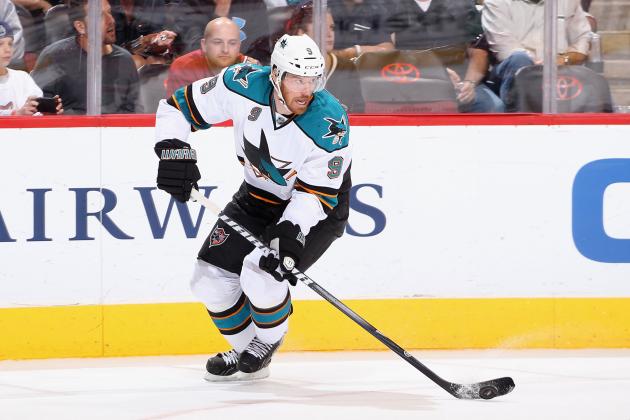 Christian Petersen/Getty Images

Martin Havlat career high for points in a single-season is 77.
Besides that season, Havlat has not had very impressive numbers. He has also battled injuries and they have had an impact on his overall production.
Havlat is the type of player who teams have overrated because of his potential, but when it comes to producing, he has often fallen flat on his face.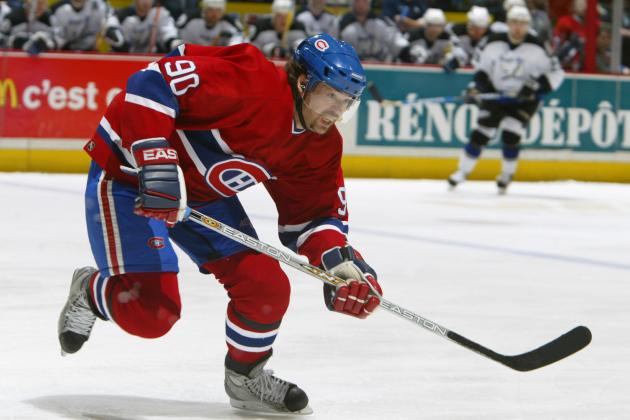 Dave Sandford/Getty Images

Joe Juneau had one 102 point season during his NHL career, and it gave the illusion that he was a talented hockey player.
From that following season onward, Juneau's career slightly dwindled statistically and he was simply an average hockey player. Nonetheless, Juneau's name is often a popular one when discussing the decade in which he participated in.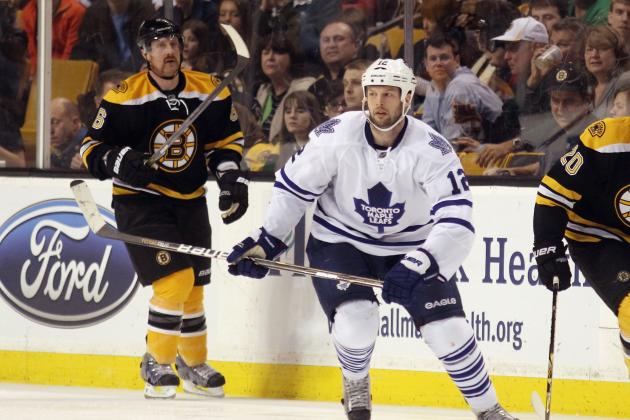 Bruce Bennett/Getty Images

Tim Connolly is an average player who never remains healthy enough to be a significant contributor.
It is hard to believe that he was a former lottery pick when you consider that Connolly has never exceed 20 goals in a single season.
Connolly was very overrated during the 2011 offseason after Brad Richards went off the market, and the Toronto Maple Leafs can't be happy with their forward up to this point.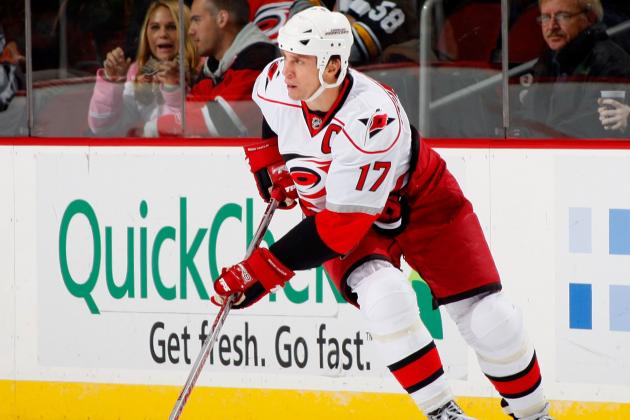 Paul Bereswill/Getty Images

Rod Brind'Amour was a player who scored over 1,000 points in his career, but he needed just under 1,500 games to accomplish that feat.
Brind'Amour had a few good seasons with the Philadelphia Flyers and the Carolina Hurricanes, but he was never great.
He did captain the Carolina Hurricanes to a Stanley Cup, but all-in-all he was an average forward who is often heralded for his individual season successes.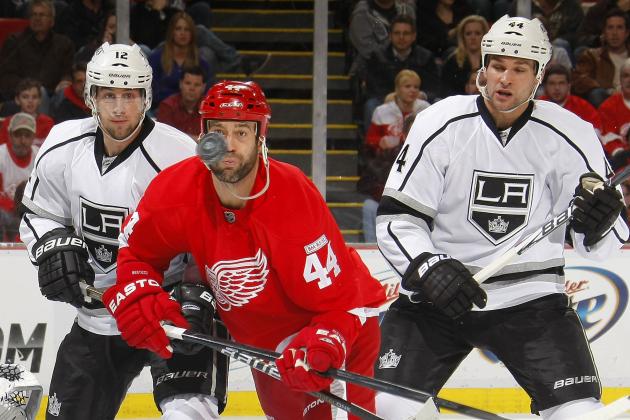 Dave Sandford/Getty Images

Todd Bertuzzi was drafted 23rd overall back in 1993, and he was expected to be a top-flight power forward who could score a ton of goals for his team.
Outside of two sensations 80-point seasons with the Vancouver Canucks, Bertuzzi has been an overrated forward who still is remembered for the Steve Moore incident instead of his actual on-ice performances.
Patrik Stefan was a player who came to the NHL with a lot of hype surrounding his abilities. He was drafted No.1 overall in 1999, and a lot of expectations were placed on him.
He is considered one of the most overrated players in NHL history because he never scored more than 20-goals in a single season and because he is known for this moment which illustrated his ineptitude as a player.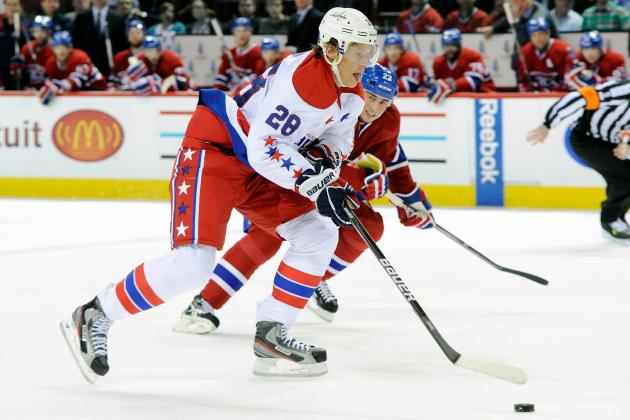 Richard Wolowicz/Getty Images

Alex Semin is a player who was looked at as a potential star in the NHL, but he has had an average career to this point.
He is overrated because he has only had two successful seasons with the Washington Capitals, and his years of mediocrity are more in line with the type of player he is.
He received a $7 million dollar contract this offseason from Carolina, and it was a deal he in no way, shape, or form came close to earning.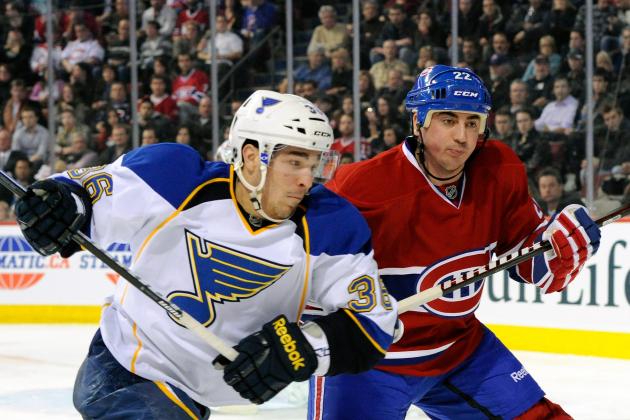 Richard Wolowicz/Getty Images

Tomas Kaberle is a defenseman who was sought after at the trade deadline during the year he was slated to become a free agent, but he is a defenseman who has been overrated for his offensive abilities.
Kaberle was so bad that he was traded by the Carolina Hurricanes 29 games into a three-year deal worth over $12 million.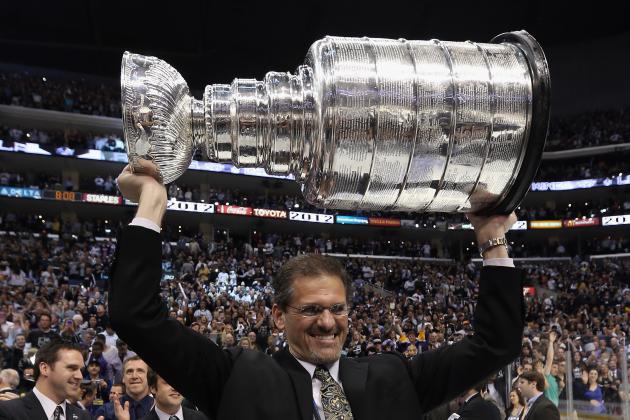 Bruce Bennett/Getty Images

Ron Hextall is a goaltender who is known for his amazing 1986–87 playoff run in which he fell one game short of winning a Stanley Cup for the Philadelphia Flyers, but outside of that season Hextall was an average goaltender.
He never won 300 games, he was a one-time Vezina Trophy winner and he didn't have any additional hardware that would allow him to stand out as a top player.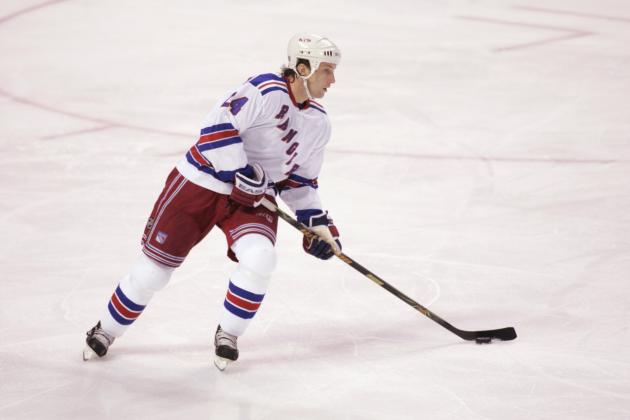 Gregory Shamus/Getty Images

Sandis Ozolinsh was a seven-time All-Star and he won a Stanley Cup during his career, but he was a journeyman defender who was an average defenseman during his NHL career.
He was an offensive defense with a good shot, but he wasn't as good as many fans make him out to be. Defenseman are supposed to defend, and Ozolinsh seemed to struggle in that department.
There is a reason why he was a journeyman that went from team-to-team, and that is because he was a hired-gun to help a powerplay, but once acquired, teams discovered what they had in Ozolinsh.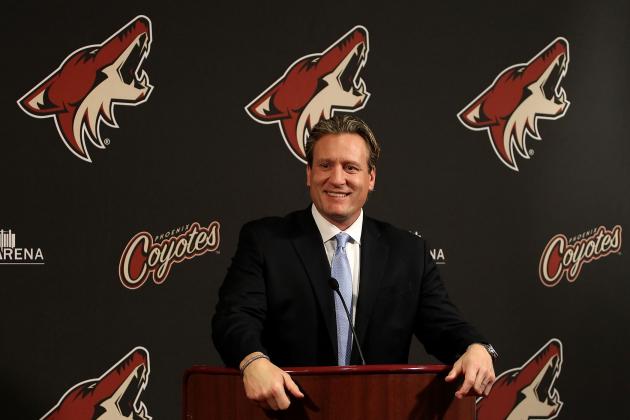 Christian Petersen/Getty Images

Jeremy Roenick was a talented goal scorer and player during his career, but as good as he was billed to be, he didn't even average a point-per-game throughout his career.
He never won any major awards, he never hoisted the Stanley Cup, and he is most known for his cameo in Swingers, and for being one of the best players in hockey video-games.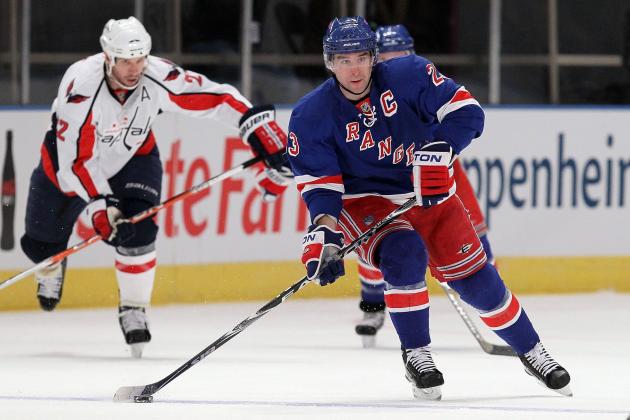 Jim McIsaac/Getty Images

Chris Drury was a very clutch player for the Colorado Avalanche, Buffalo Sabres and New York Rangers throughout his career, but he was simply a very good player.
He was a great leader, special teams contributor and teammate, but Drury was always puffed up to be a top-flight scorer. His production in Buffalo was at the height of his game, and he never lived up to that in New York.
Drury was paid like an elite-player on the free agent market, and it was a contract he could never live up to. As great of a leader and teammate Drury was, he was never that great player who could be a top scorer.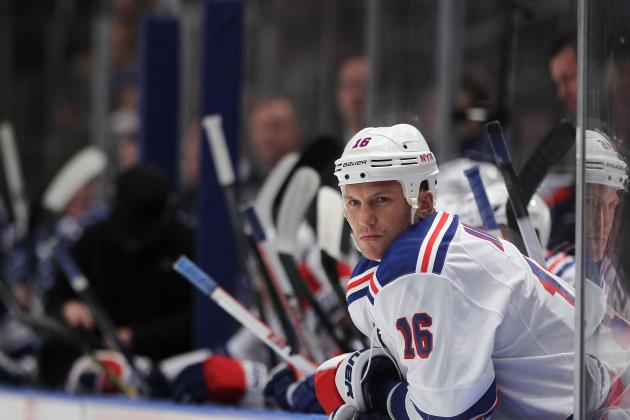 Bruce Bennett/Getty Images

Sean Avery was an agitator for the Dallas Stars, Los Angeles Kings and New York Rangers during his NHL career. He was a player who was highly overrated, and he was looked at as an effective pest.
However, Avery's act got old and ineffective and he was never the same player after he had an AHL stint and he was reacquired by the Rangers.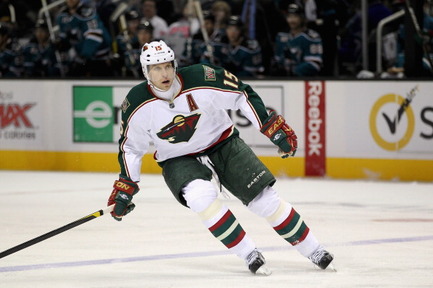 Ezra Shaw/Getty Images

When Dany Heatley joined the Minnesota Wild, he had one of his worst seasons ever. It was looked at as a down year, but was it a byproduct of him being the only main offensive threat on his line?
In Atlanta, Ottawa and San Jose, Heatley was surrounded with a bevy of talent, so is it fair to say that he is a good player who overrated?
Once the NHL season starts, it will be interesting to see how he does with Zach Parise, because if Heatley bounces back, it could confirm the notion that he is as good as his linemates are.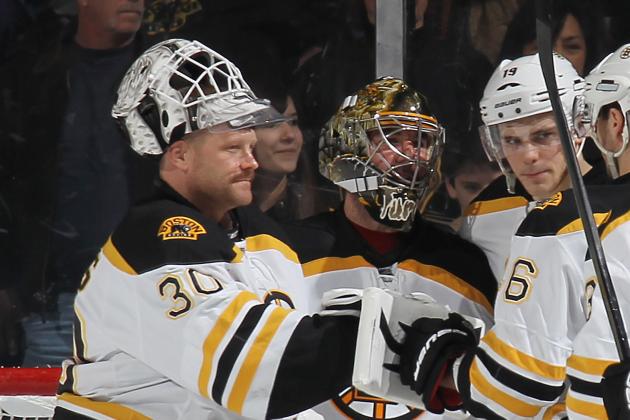 Bruce Bennett/Getty Images

Tim Thomas is a goalie who has arguably had three good seasons in the NHL, and in each of the he played significantly less games than top-end netminders like Marc-Andre Fleury, Pekka Rinne, Henrik Lundqvist and Jonathan Quick.
Thomas may have a Stanley Cup, a Conn Smythe and two Vezina Trophies, but to they make up for all the other seasons in which he was not an effective goaltender?
Mike Ribeiro is an overrated player who is known more for his diving, and not his actual playing abilities. He may be one of the league's sneakiest and most creative players during the shootout, but his abilities are overrated.
He is a good passer but he isn't a top center in the NHL. He is an average second-line-pivot who will likely capitalize alongside Alex Ovechkin in Washington.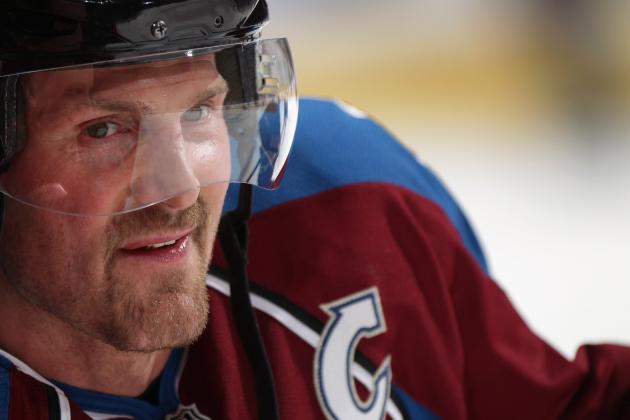 Doug Pensinger/Getty Images

Milan Hejduk is a player who has been a member of the Colorado Avalanche for his entire career.
He is a player who served as the team captain. Hejduk has had a handful of seasons in which he was a top-flight scorer, but outside of that he had been an average contributor.
It seemed that whenever he was going to become a UFA, tons of interest would generate but he always resigned with the Avs.
Hejduk is a good player but not as good as many think he is.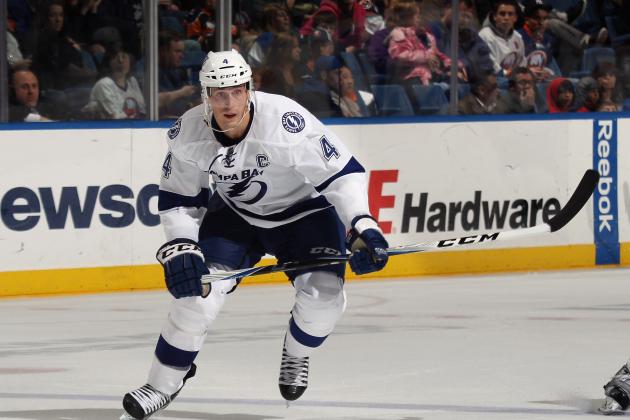 Bruce Bennett/Getty Images

There is no doubt that Vincent Lecavalier is a talented player. He has been the captain of the Tampa Bay Lightning for quite some time, and he won a Stanley Cup in 2003-04.
However, Lecavalier is a player who is a overrated and not as good as his contract suggests. He isn't a career point-per-game player, and he hasn't had produced during the last three seasons.
At one point in his career, he was even stripped of his captaincy for his lackluster play and attitude.
Lecavalier is a good player but not a superstar by any stretch of the imagination.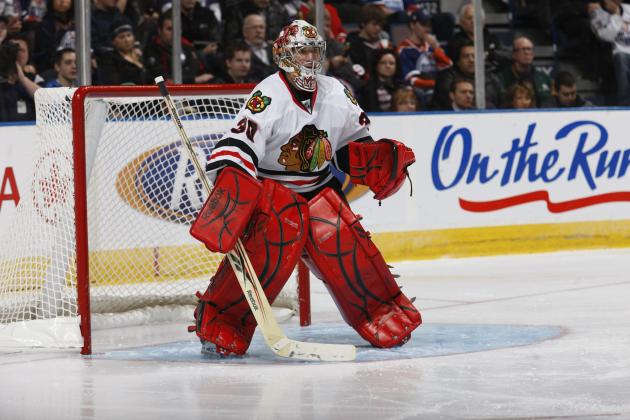 Dale MacMillan/Getty Images

Marty Turco put up average numbers during his NHL career, but he was also considered to be one of the best goalies in the NHL.
Turco was seen as one of the better goalies in the Western Conference, even though he was simply average.
He wasn't good enough to hang around the league after Dallas replaced him with Kari Lehtonen, so now he is playing overseas in Europe.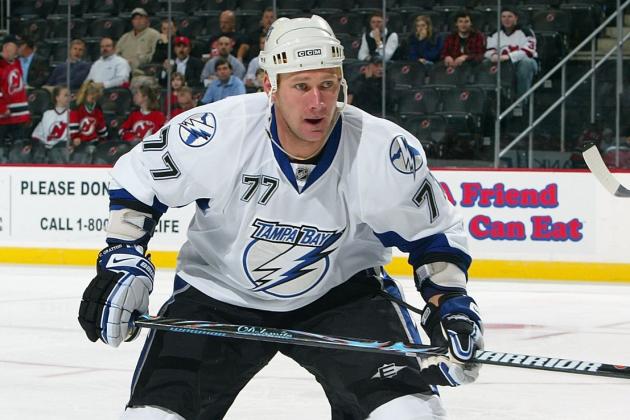 Jim McIsaac/Getty Images

Chris Gratton is a player who was drafted with a lottery pick by the Tampa Bay Lightning, and he never lived up to his draft status.
The team was looking to hit a homerun out of the gate when they joined the league, and unfortunately Gratton was a player who couldn't live up to the hype.
Gratton served the team well, but not based on what the team had planned for him.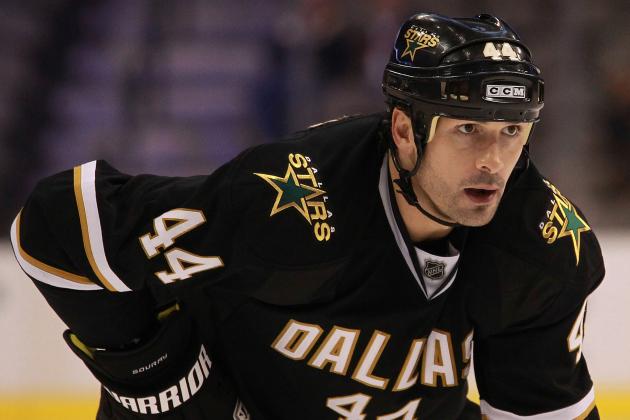 Ronald Martinez/Getty Images

Sheldon Souray is known for having one of the best slap shots during his time in the NHL, but he was nothing more than an average defender. He only had a couple of seasons in which he was actually productive, and other than that he was your average run of the mill defenseman.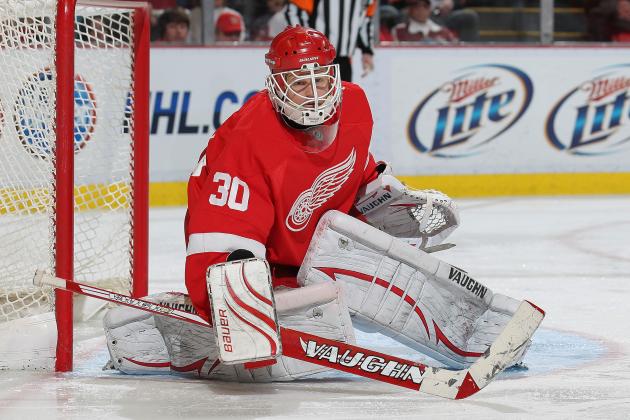 Claus Andersen/Getty Images

Chris Osgood is a goaltender who has had a lot of success in the NHL, but he has been considered overrated because of all the talent that played in front of him.
It may seem preposterous to call him overrated when you look at the number of games he won, but there has to be some perspective.
When Osgood was not a member of the Detroit Red Wings, he looked average at best, so that may be a valid reason why fans and critics consider him to be overrated.
If Osgood hadn't spent so much time with Detroit, would he have been as successful?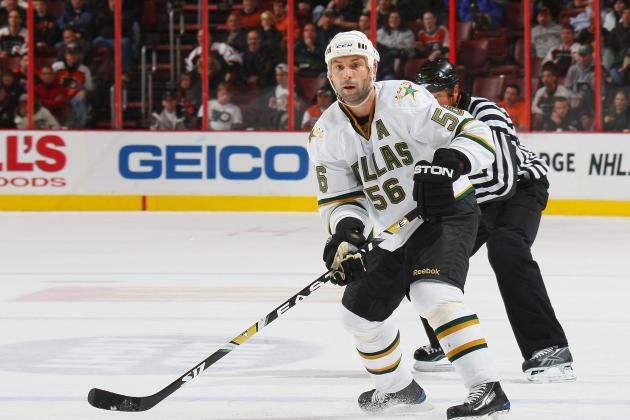 Bruce Bennett/Getty Images

Sergei Zubov was a talented offensive defenseman who was a skilled puck-mover, and his offensive abilities were the extent of his game. He wasn't a sound defender, and many forwards could blow right by him.
Zubov may have been one of the best power play QBs of his time, but he isn't as good as his stats suggest.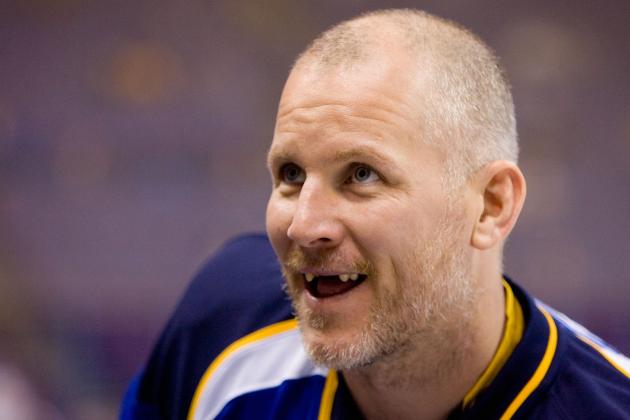 Dilip Vishwanat/Getty Images

Keith Tkachuk is another player who falls into the overrated category.
Although he was one of the best statistical players in the 1990s, he never stood out as a star, he didn't win any major awards and he was always a big name when it came to trade rumors.
He was a good player, but he was overvalued and overrated as a player because of his lethal shot that was greatly coveted.
Tkachuk was a good player, but he should have been a lot better considering his skill set and size.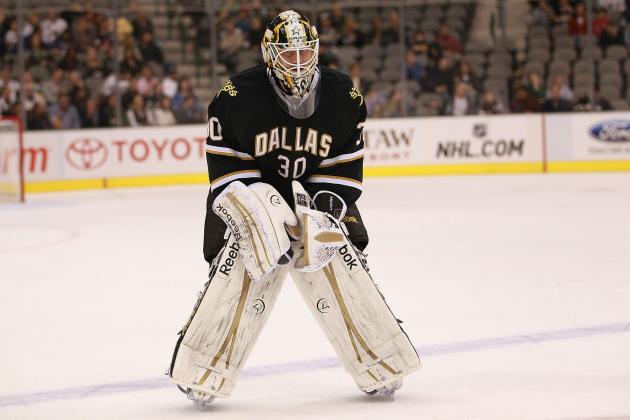 Ronald Martinez/Getty Images

Andrew Raycroft was drafted by the Boston Bruins, and after years of development he finally got his chance.
However, Raycroft never showed continual success, so he became a journeyman goaltender who bounced between Toronto Maple Leafs, Colorado Avalanche, Vancouver Canucks and, most recently, Dallas Stars.
He has a career losing record in the NHL, and he never lived up to the hype.