Georges St-Pierre Next Fight: 5 Possible Opponents for GSP to Face Next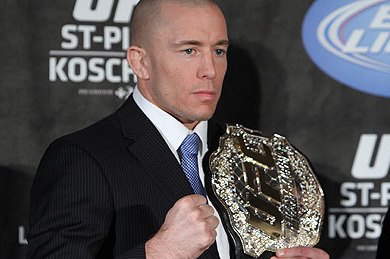 Photo credit: MMA Weekly
UFC 154 went down Saturday night at the Bell Centre in Montreal, Quebec. In a bloody and action-packed main event, Georges St-Pierre withstood a massive head kick and a variety of other punishment from interim champion Carlos Condit to take a unanimous decision victory and unify the UFC welterweight belt.
Immediately after the fight, talk about St-Pierre's next opponent picked up right where it left off before the fight. In response to a question about it from broadcaster Joe Rogan, St-Pierre said "I need to take some vacation to think about it...I want to make the best choice for myself and for the UFC and for the fans."
So let the wild speculation jump in and fill the void. Here are five potential opponents GSP could face next.
Begin Slideshow

»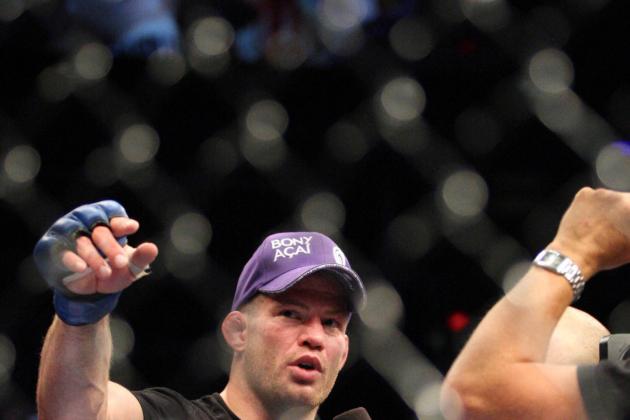 Scott Olmos-US PRESSWIRE

Once Strikeforce folds in January, this could be some kind of unification thing if they wanted it to be. Do I think Marquardt could beat St-Pierre? No. But Marquardt's still a good fighter, and this would be an easy fight to make and to market.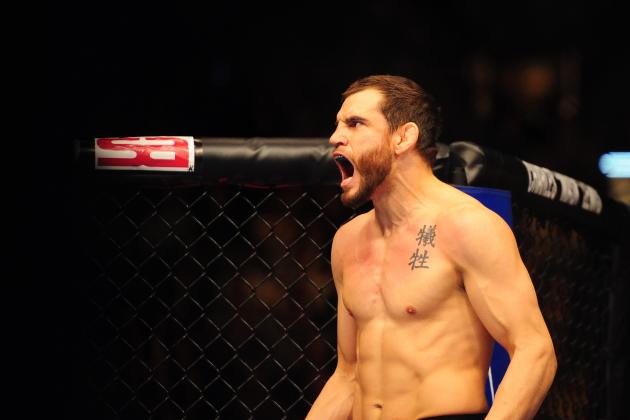 Mark J. Rebilas-US PRESSWIRE

What if Jon Fitch had another shot at the champion? What do you think would happen?
What about Demian Maia?
These might be the two best non-GSP grapplers in the division, and the winner might be well positioned to be first in line for a title shot. Behind Mr. Hendricks, of course, and we'll get to him.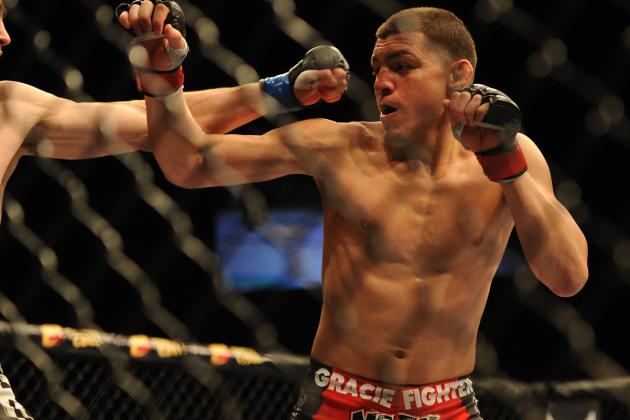 Kelvin Kuo-US PRESSWIRE

GSP's a good guy. That comes into starkest relief when he has someone to dislike. He clearly dislikes Nick Diaz. And the feeling is mutual. Check out Nick Diaz's tweet right after the fight.
I am not impressed by your performance @georgesstpierre

— nick diaz (@nickdiaz209) November 18, 2012
St-Pierre was asked about the tweet at the post-fight press conference, and curtly answered that he fared better against Condit than Diaz did. True. But it's clear that Diaz still wants the fight, and I think St-Pierre does, too.
Maybe it won't happen anytime soon, but I don't think GSP will have really cleaned out the division until he finally faces Diaz at high noon under the bright lights.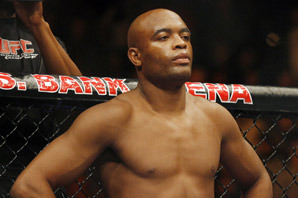 Photo credit: DevotedMMA.com
This one should be pretty self-explanatory. Everyone continues to be coy about the possibility of this superfight. It would be a good fight; I'll buy the pay-per-view. Hey, we'll see what happens.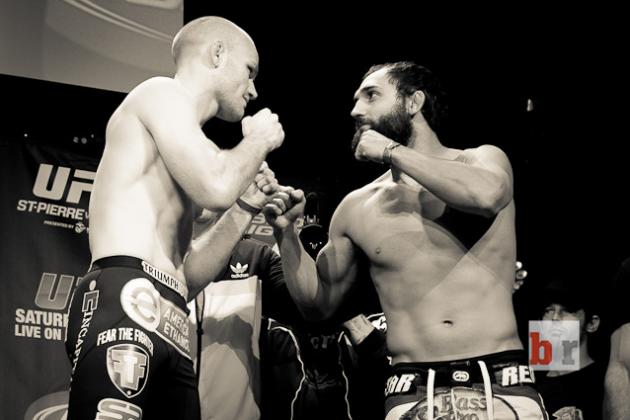 Photo credit: Josh Hedges/Getty/Zuffa, LLC
Give Johny Hendricks his shot. Silva's not going anywhere and has some interesting challengers lining up in his own division. All Hendricks ever does is knock unconscious more or less anyone they put in front of him.
At UFC 154, with his KO of the very good Martin Kampmann, Hendricks not only reached the top of the contender heap at 170 pounds—he distinguished himself. I don't remember the last time St-Pierre stepped in with someone who truly had no-fluke, one-punch knockout power. Maybe he never has. But if I have a vote, he will with Hendricks sooner rather than later.