WWE Theme Songs: The Best Pay-Per-View Theme Songs in Recent Memory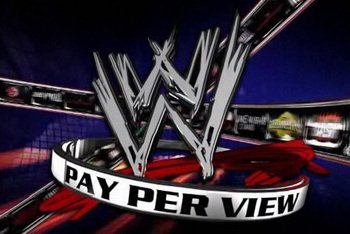 Photo Courtesy WWE
WWE pay-per-views can have some of the best wrestling of the year. They'd better, seeing as fans shell out big money to watch even the least important events. Anyone in marketing (that's my day job) knows that, oftentimes, presentation is everything. A mediocre pay-per-view can be more fondly remembered based on how the show "feels," and music can be a big part of that.
Here are five of my favorite theme songs over the past decade or so.
5. Judgement Day 2006
"This Fire Burns" - Killswitch Engage
This theme will sound familiar to CM Punk Fans. Before Punk took the song as his own, it got the crowd pumped up for Judgement Day 2006. At the PPV, Booker T won the King of the Ring tournament, Great Khali beat the Undertaker and Rey Mysterio retained his World Heavyweight Championship against JBL.
4. ECW One Night Stand 2005
"Bodies" - Drowning Pool
So I get to use this theme since it was actually a WWE event. Each time I heard this song, I would get so jacked up for some awesome action. One Night Stand was probably the last time we saw ECW as it was truly intended.
And boy was it beautiful.
Highlights included Sabu defeating Rhyno, the Dudley Boyz defeating Tommy Dreamer and Sandman and Chris Beniot picking up the win against Eddie Guerrero. ECW's last hurrah was certainly a PPV for the ages.
3. Judgement Day 2003
"Hitchkorn" - Lemelle
No words were necessary for this theme song. It just screams "bad ass." Mr. America (Hulk Hogan in disguise) defeated Rowdy Roddy Piper. Zach Gowan even accompanied Mr. America to the ring! The "Manster" Brock Lesnar beat the Big Show to retain his WWE Championship, and Triple H kept his title but got DQ'd in a loss to Kevin Nash.
2. No Was Out 2003
"Bring Me to Life" - Evanescence
This theme song, more so than many others, epitomized the wrestling era. A blend of 90's rock and the newer sounds of the 2000s, it mirrored the state of pro wrestling at the time.
Still heavy on Attitude-era talent, younger wrestlers were breaking into the business. This card saw The Rock beat Hulk Hogan, Triple H defeat Scott Steiner to retain his World Heavyweight Championship and Brock Lesnar team with Chris Benoit to defeat Team Angle, among the many great matches on this card.
1. Bad Blood 2003
"Headstrong" - Trapt
Was there ever any theme song better than "Headstrong"?
I can't think of one. Of course, my favorites won't necessarily be yours, but I'm hard-pressed to think of anything more appropriate for a Ruthless Aggression-era pay-per-view.
This card was stacked. It saw Triple H retain his World Heavyweight Championship against Kevin Nash in a Hell in a Cell match, with Mick Foley as the special guest referee. Scott Steiner defeated Test to get Stacey Keibler's "services." Ric Flair defeated Shawn Michaels. Goldberg defeated Chris Jericho.
This was an awesome pay-per-view, with an awesome theme song.
So there are my top five WWE pay-per-view theme songs. What do you think? What would you put on the list? Please discuss below.
Keep Reading